The Premier League witnessed another sensational week of great goals, saves and wonderful assists. The fight for who would win the Golden Glove this season is still wide open despite Chelsea's Mendy conceding against Sheffield United.
Manchester City's goalkeeper, Ederson still remains at the top of the table with 13 clean sheets but he faces a great competition from Martinez and Eduoard Mendy who are on 11 and 10 clean sheets respectively. However, Martinez managed to keep a clean sheet against Arsenal and has shown the rest of the League why he's a viable contender for the Golden Glove this season.
The highest goal table didn't really change in terms of player's position but there was a notable change when it comes to the number. Mohammed Salah maintains his three goals gap at the top of the summit after scoring the only Liverpool's goal in their embarassing loss to Manchester City. Harry Kane, Calvert Lewin, and Bruno Fernandes all scored one goal apiece to increase their tally to 13 this season.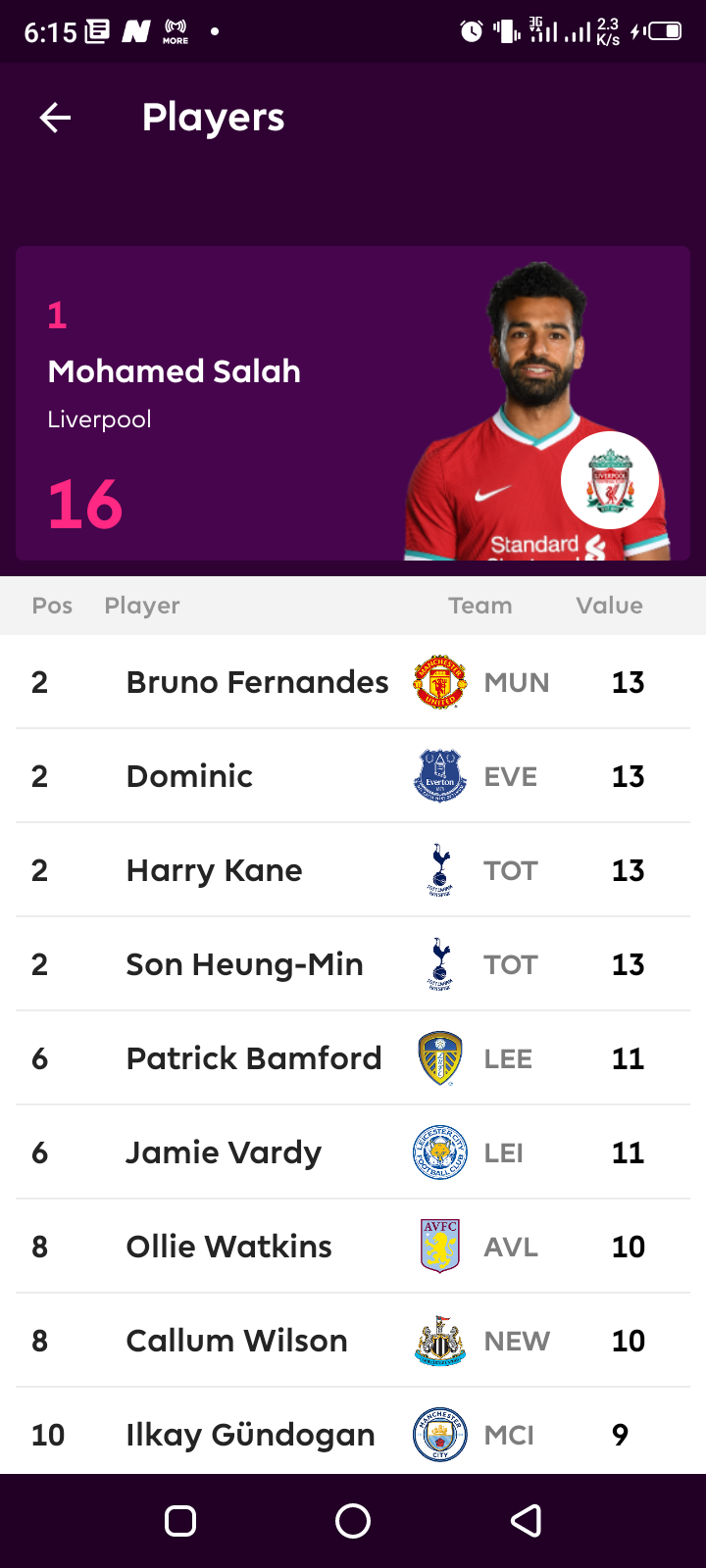 The creative spark wasn't missing in the Premier League this week. Harry Kane still looks uncomfortable at the top of the Assist King Chart after failing to record a single assist in his last 5 games. Jack Grealish is currently creating the spark after another week of good performance. Though, he didn't manage to create an assist for himself. However, with 10 assists levelled with Dr Bruyne, this is definitely Jack Grealish's most productive year in his career.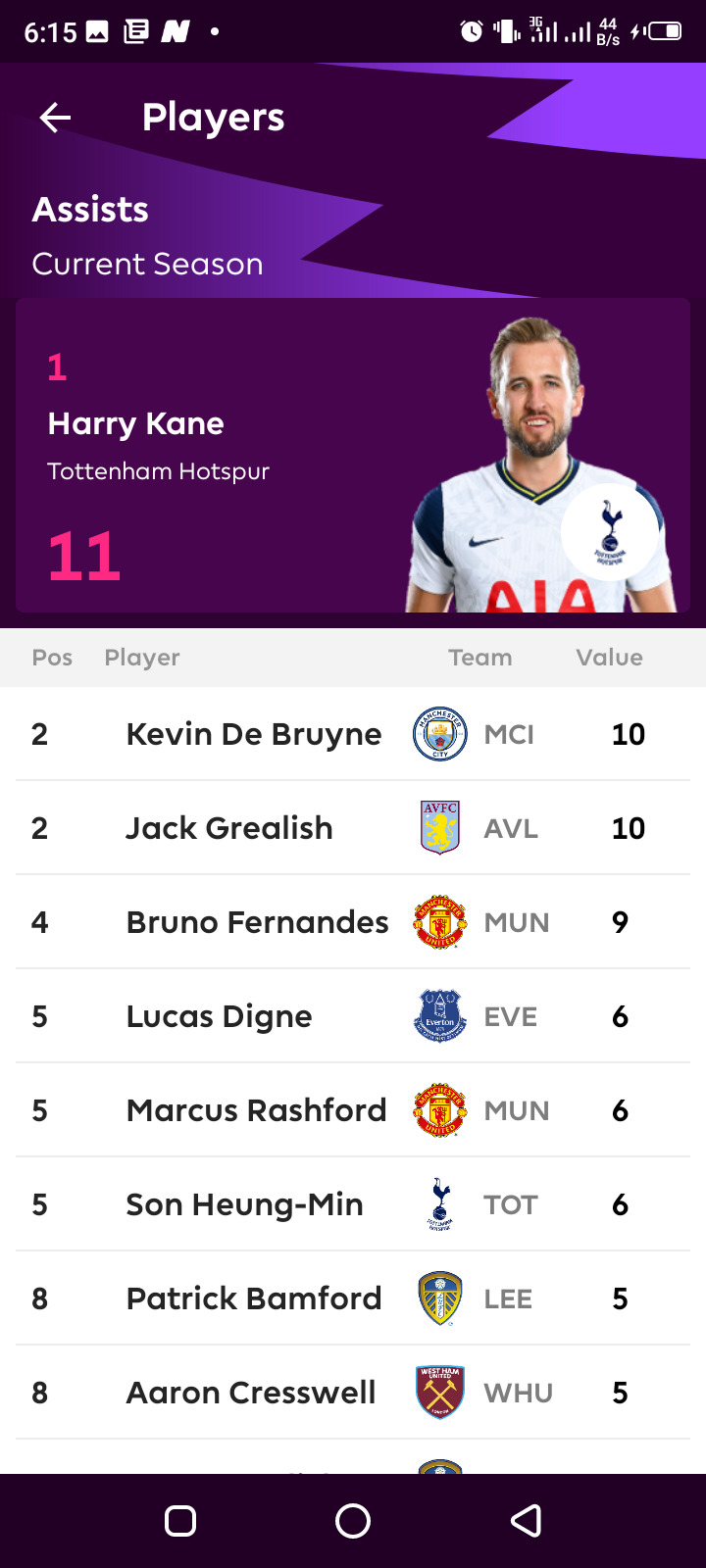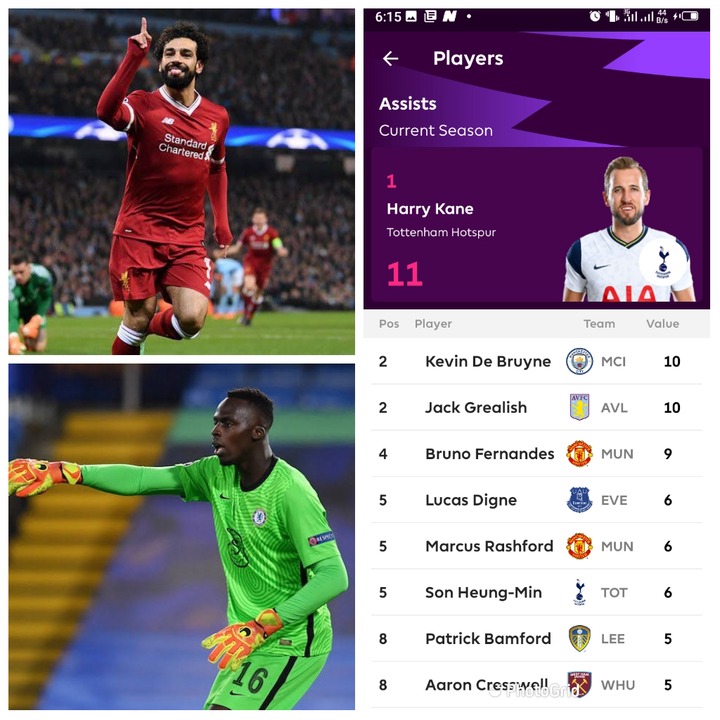 Content created and supplied by: fijaborn2030 (via Opera News )