Moussa Dembélé is a French professional footballer who plays as a striker for Spanish club Atlético Madrid on loan from French club Lyon. Developed at Paris Saint-Germain, Dembélé made his professional debut for Fulham in the Premier League in November 2013. The 24-year-old French forward collapsed during training today, but he had received medical attention. We pray that nothing happens to him, according to multiple reports: he was able to walk on his own after collapsing.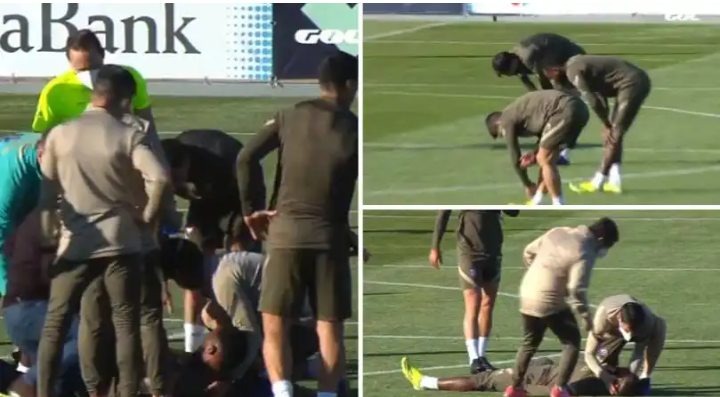 Athletico Madrid striker Moussa Dembele collapsed in training today and he to receive medical treatment. He eventually retained consciousness and was able to walk off the pitch on his own. He is currently at the hospital undergoing further medical tests.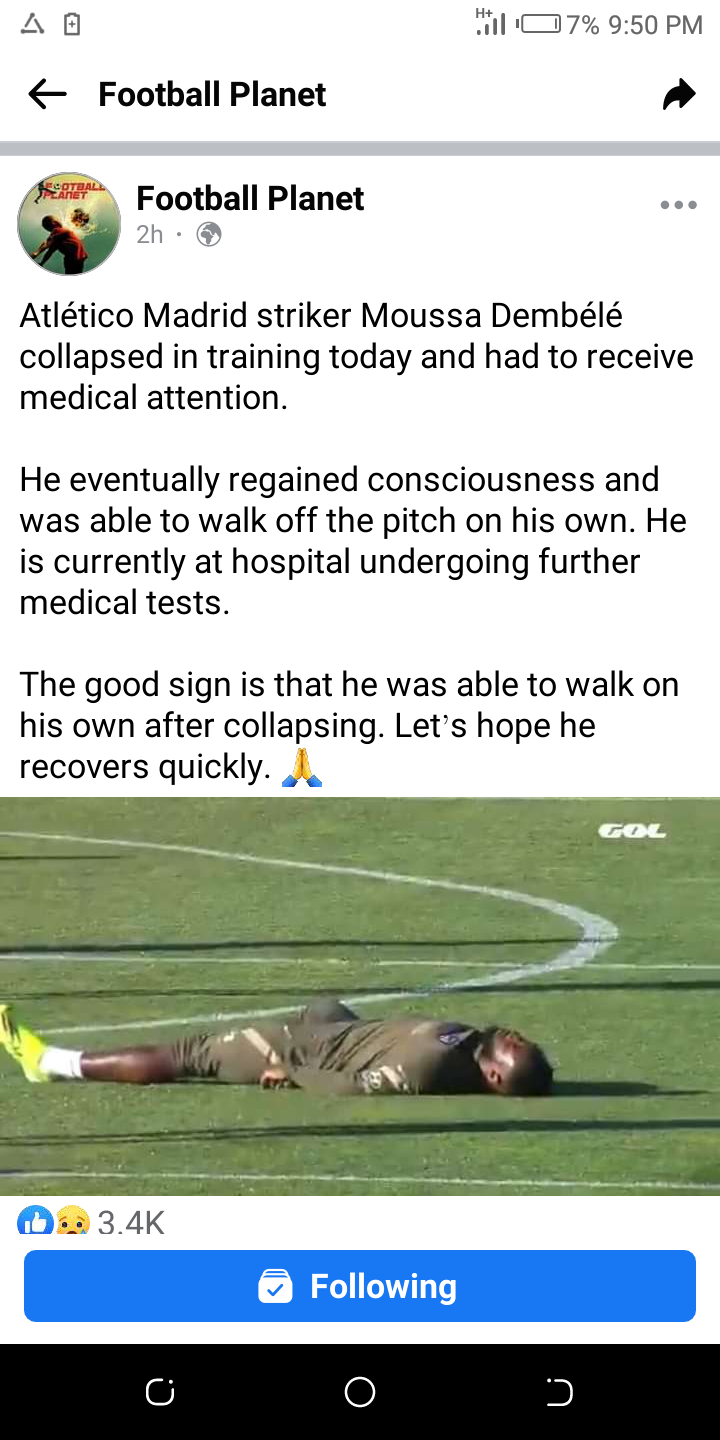 Moussa Dembele joined the Spanish club on a loan deal from French club Lyon. It's a sad news tonight, but we pray that nothing happens to the 24-year-old highly rate French forward.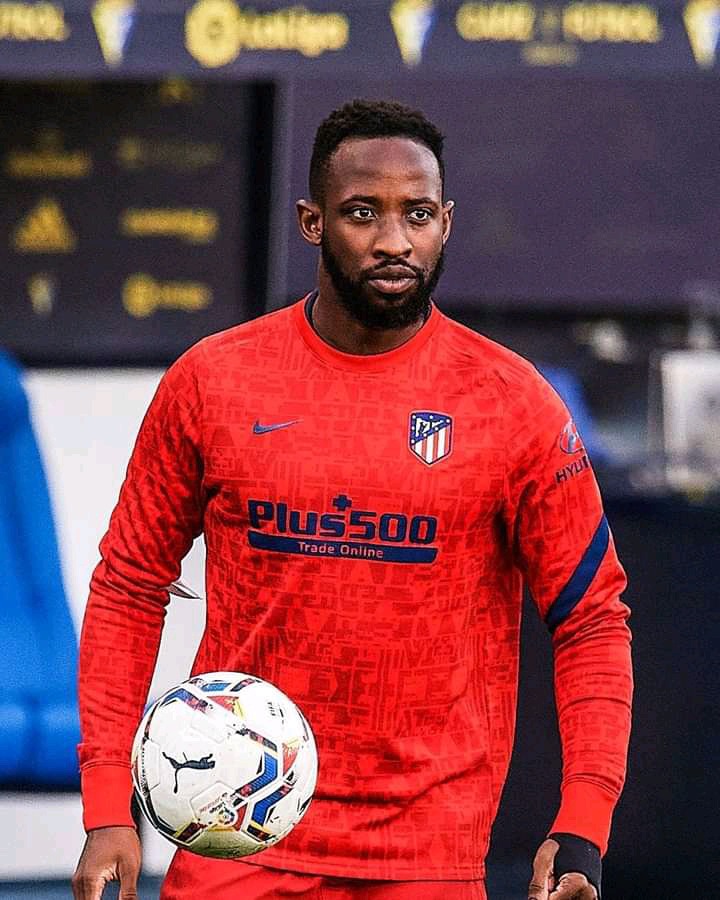 Quick recovery.
Content created and supplied by: Champblog (via Opera News )