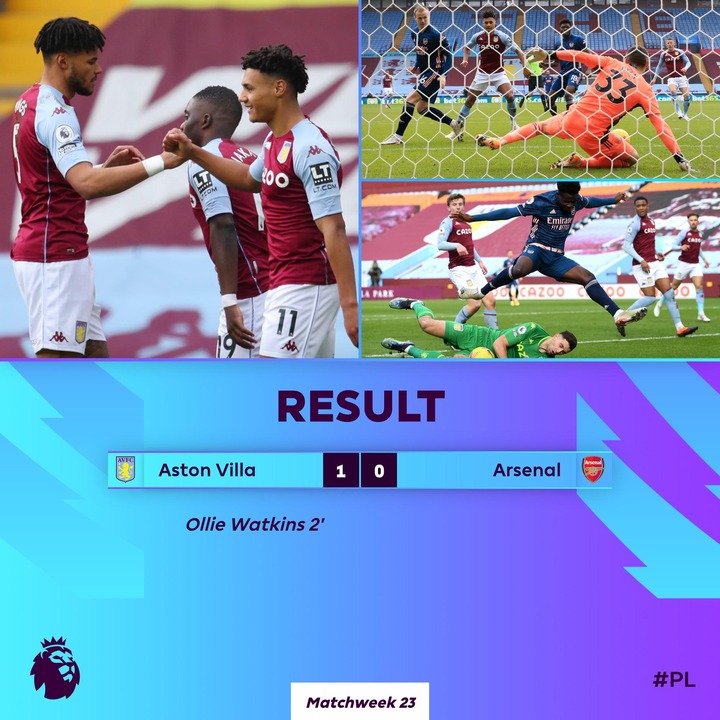 Full time. Arsenal the better team today. Undone by one mistake. Two massive calls don't go the Gunners way. Could have been a red on Konsa for hauling down Bukayo Saka. No penalty (or even VAR review) for a clear foul by Emi Martinez on Alexandre Lacazette.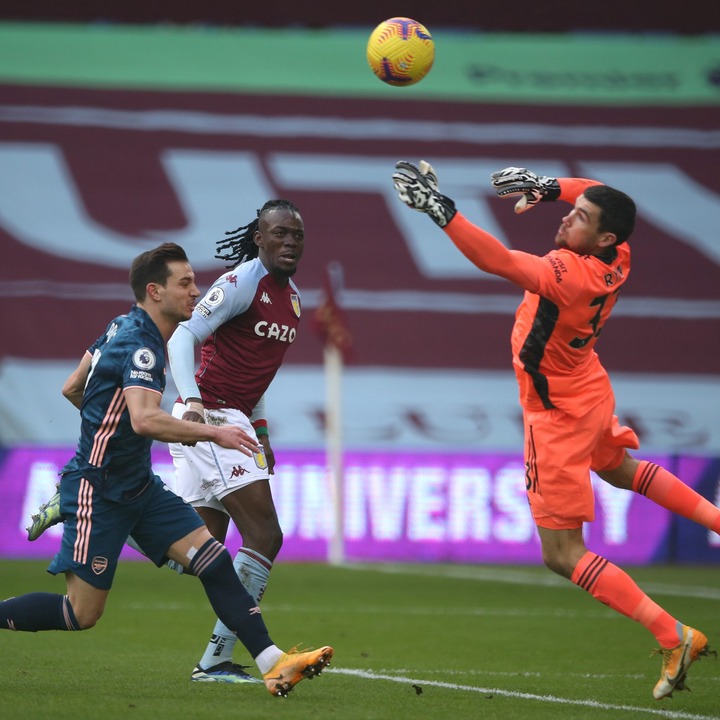 Disappointing. Silly mistake early on gave them the goal. We controlled the ball second half but never really looked like scoring. Odegaard looked handy when came on. Laca fouled Martinez but VAR ignored lol. Saka through taken out easily could have been red but was yellow.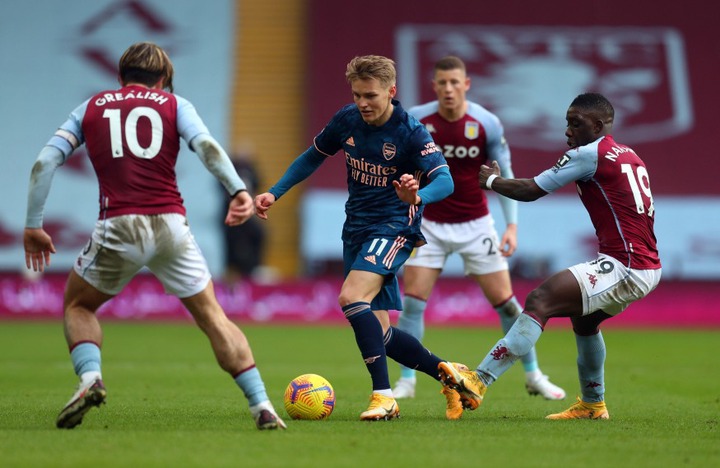 Seeing Odegaard, ESR & Saka combine was great, another team would have definitely conceded. Hopefully we'll see more of that. Villa showed why they have the best defence. Pepe's decision making is aweful, it must dispirit other players who get into better attacking areas.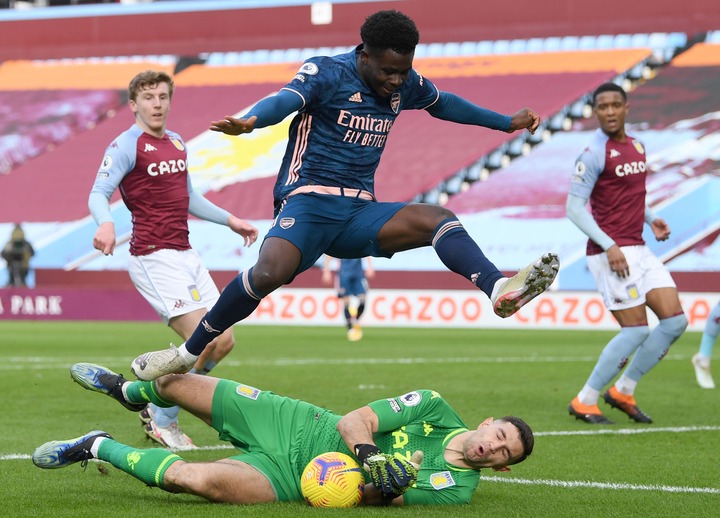 Arsenal's only significant chances for Odegaard (x2) & Aubameyang came when Saka was moved to LB in place of Cédric on 65 minutes. Tierney so crucial to the balance of this Arsenal side. But when he's absent, Cédric is not the answer.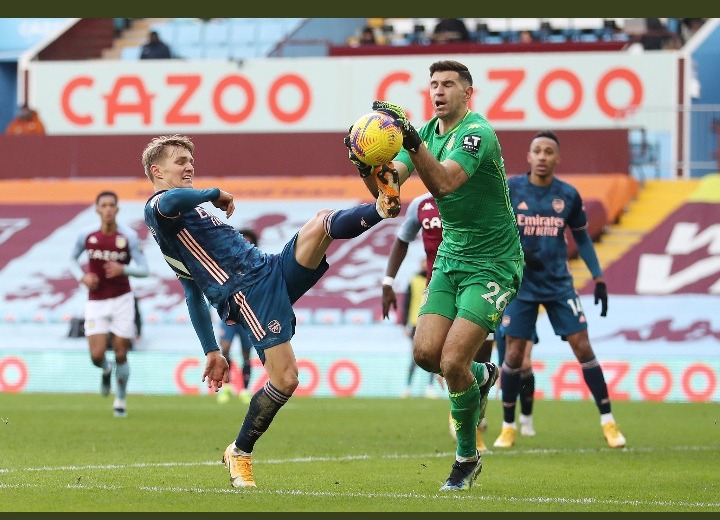 Odegaard deserves to start, Arsenal lack skill in the midfield, they lack creativity and confidence, slow and indecisive in the midfield but when odegaard that's when started creating good chances.
Odegaard looks a good player, nice weight of pass and makes himself available well. We were looking threatening once he came on, but bringing Willian on for Partey was not a good decision. That ruined everything.
I don't think Premier League matches have ever been decided by finer margins. Almost nobody dominates games, it's about efficiency in critical moments. Every mistake, every missed chance, can kill you - as Arsenal are finding out.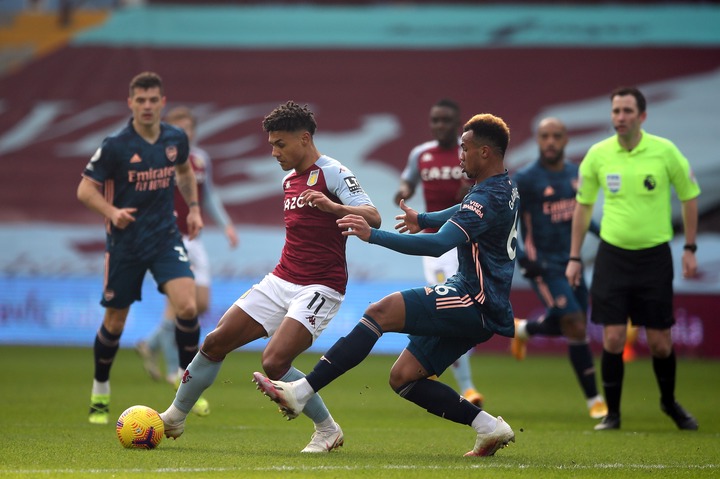 Really disappointing defeat for Arsenal, who paid the price for an awful start. They had plenty of the ball, but did little with it. Mings superb for Villa. Arsenal looked like the team we saw so often in 2020, rather than the one we've been seeing in 2021.
Below are reactions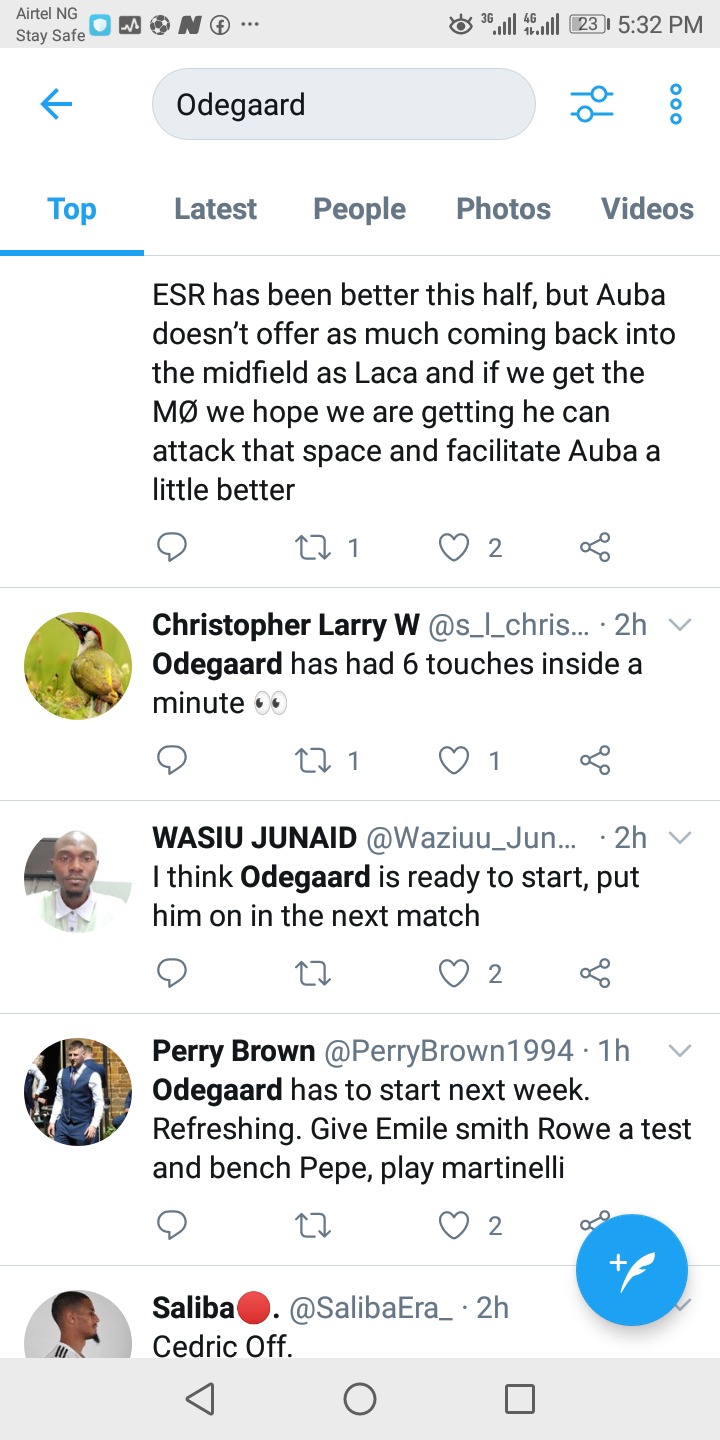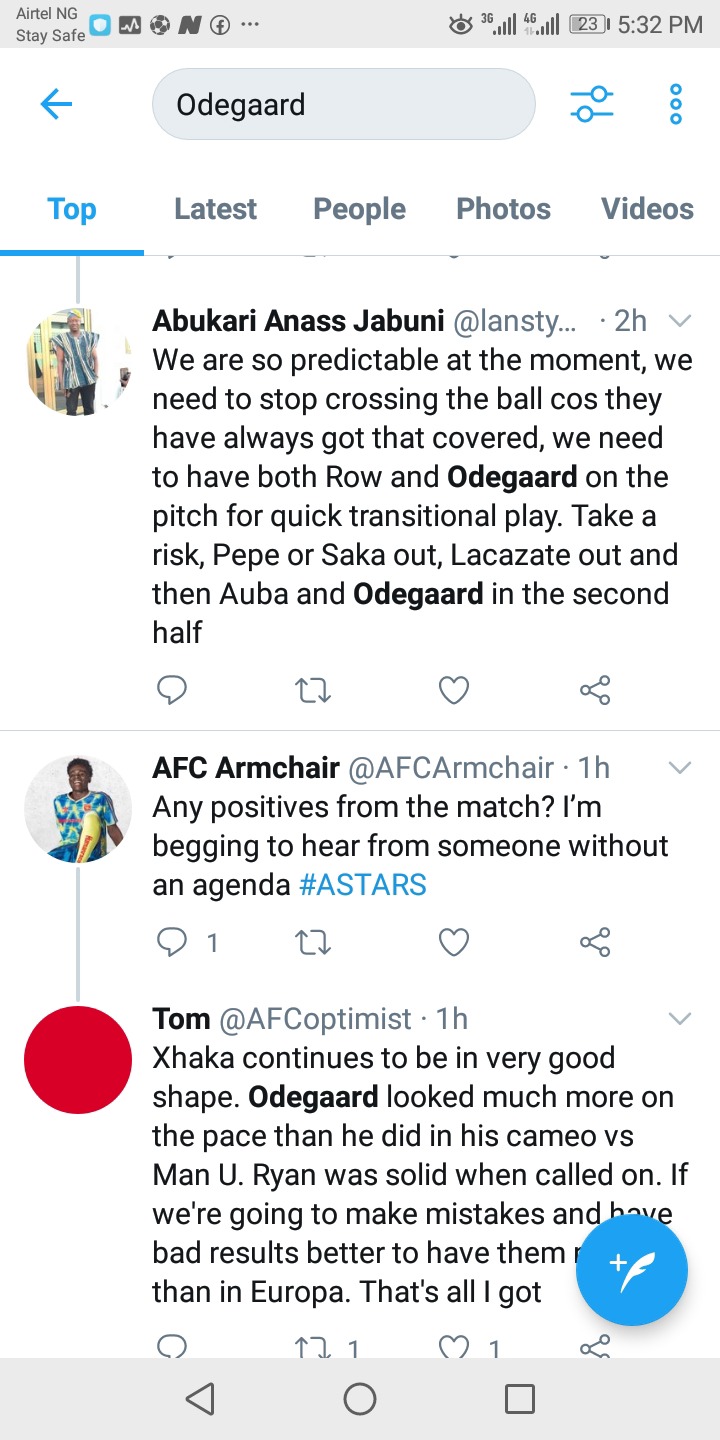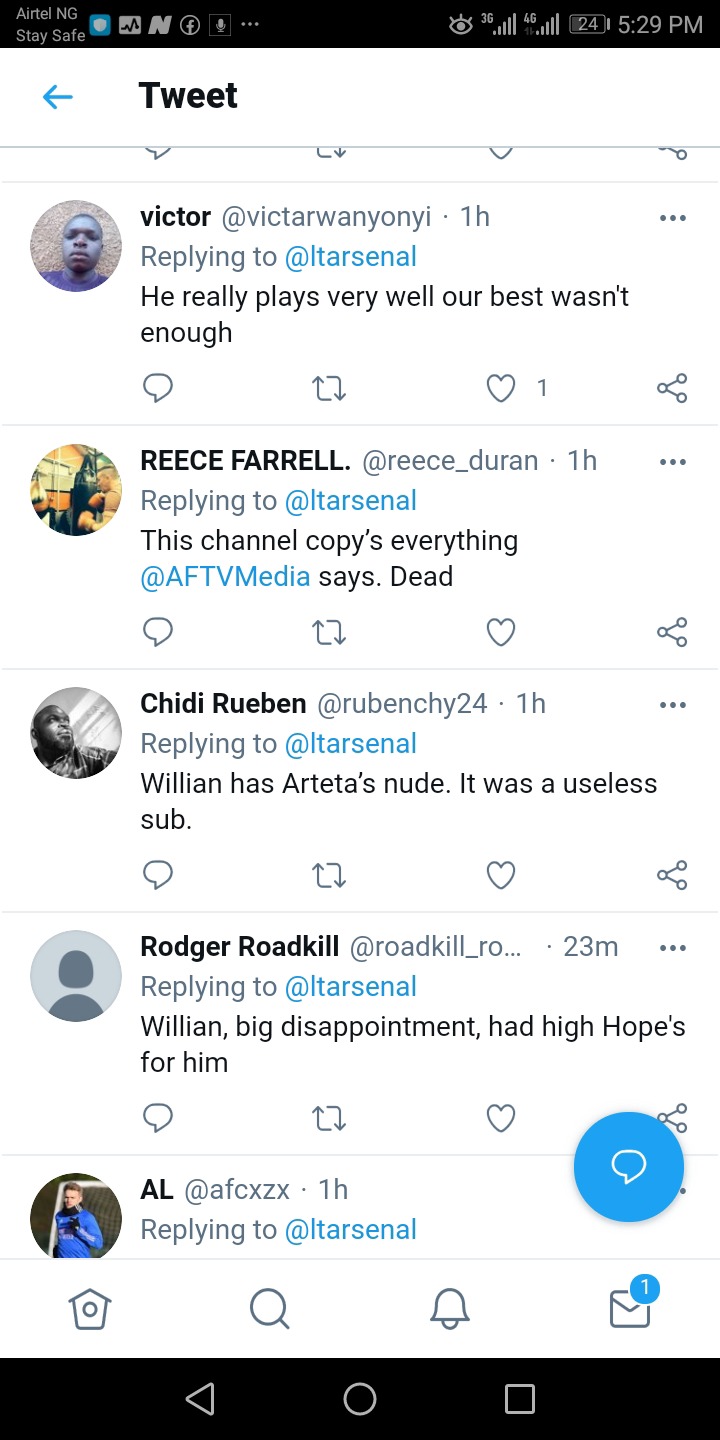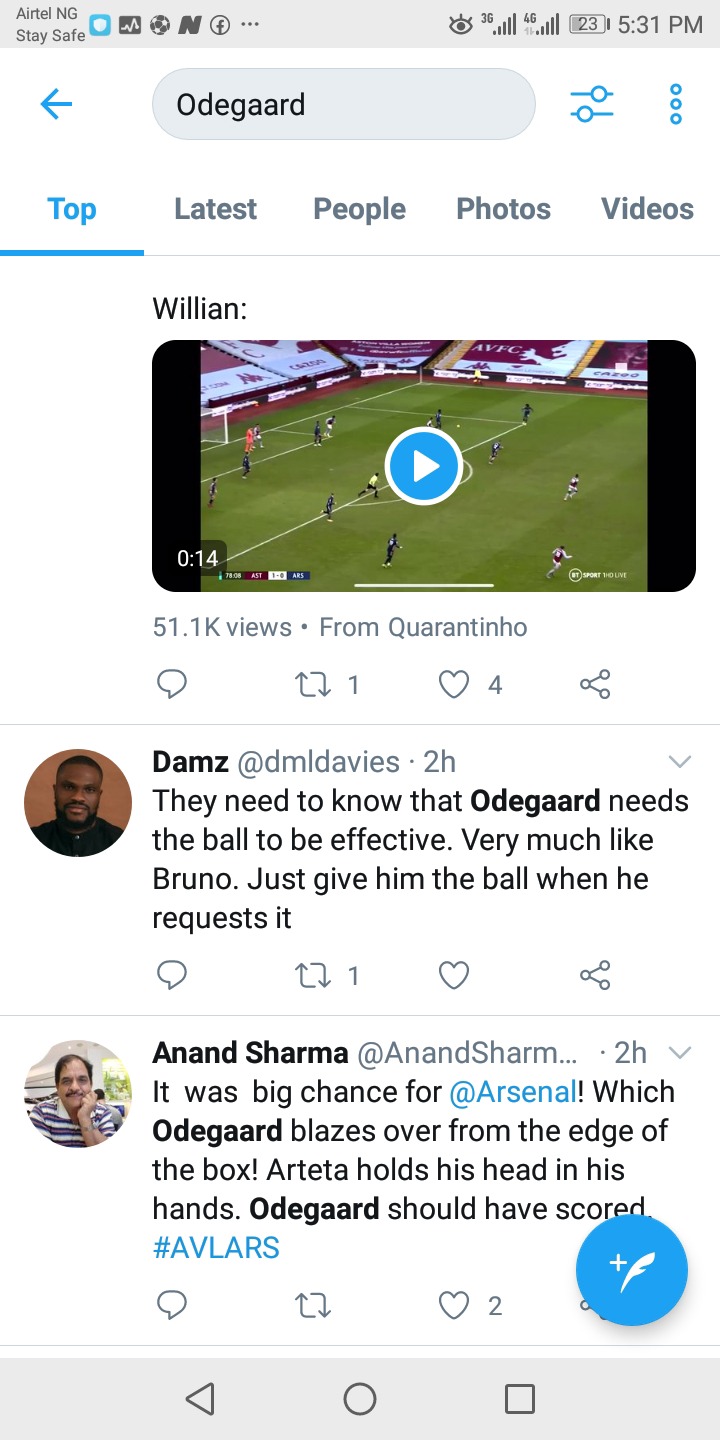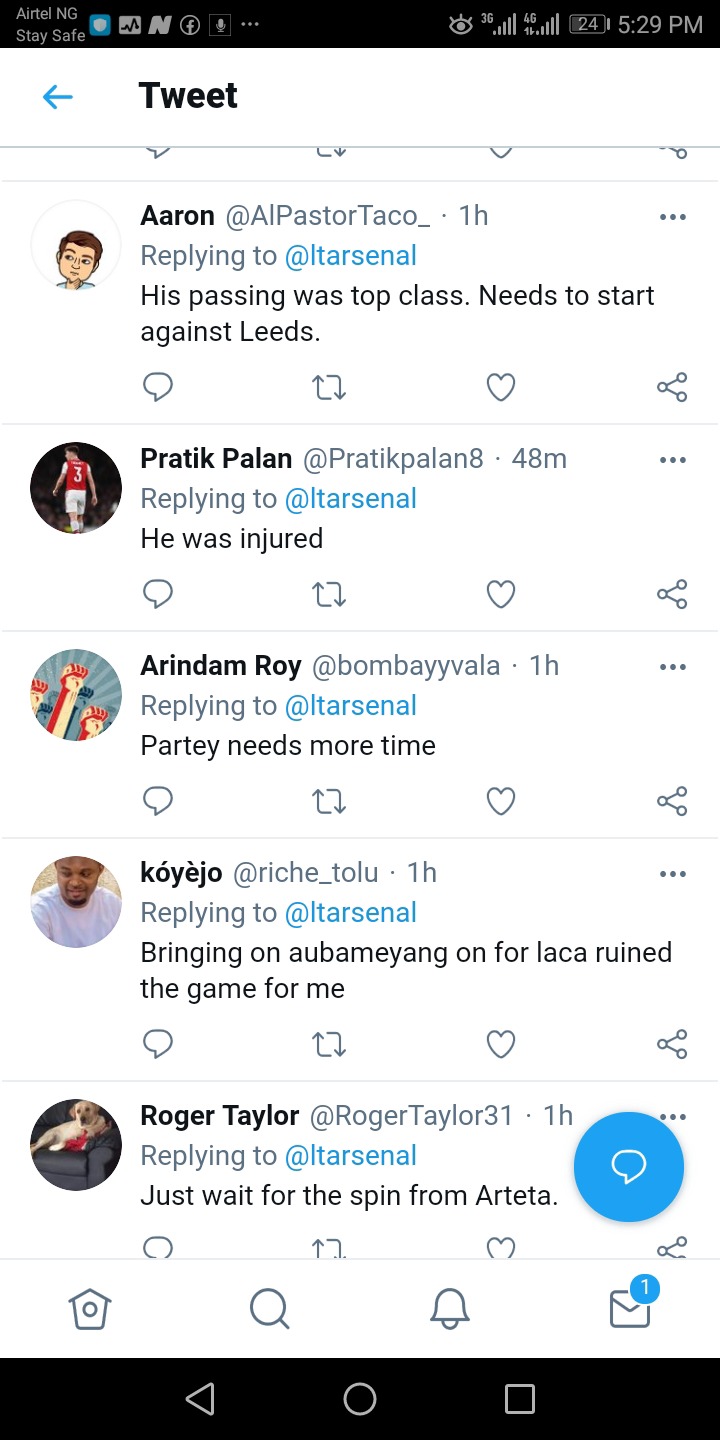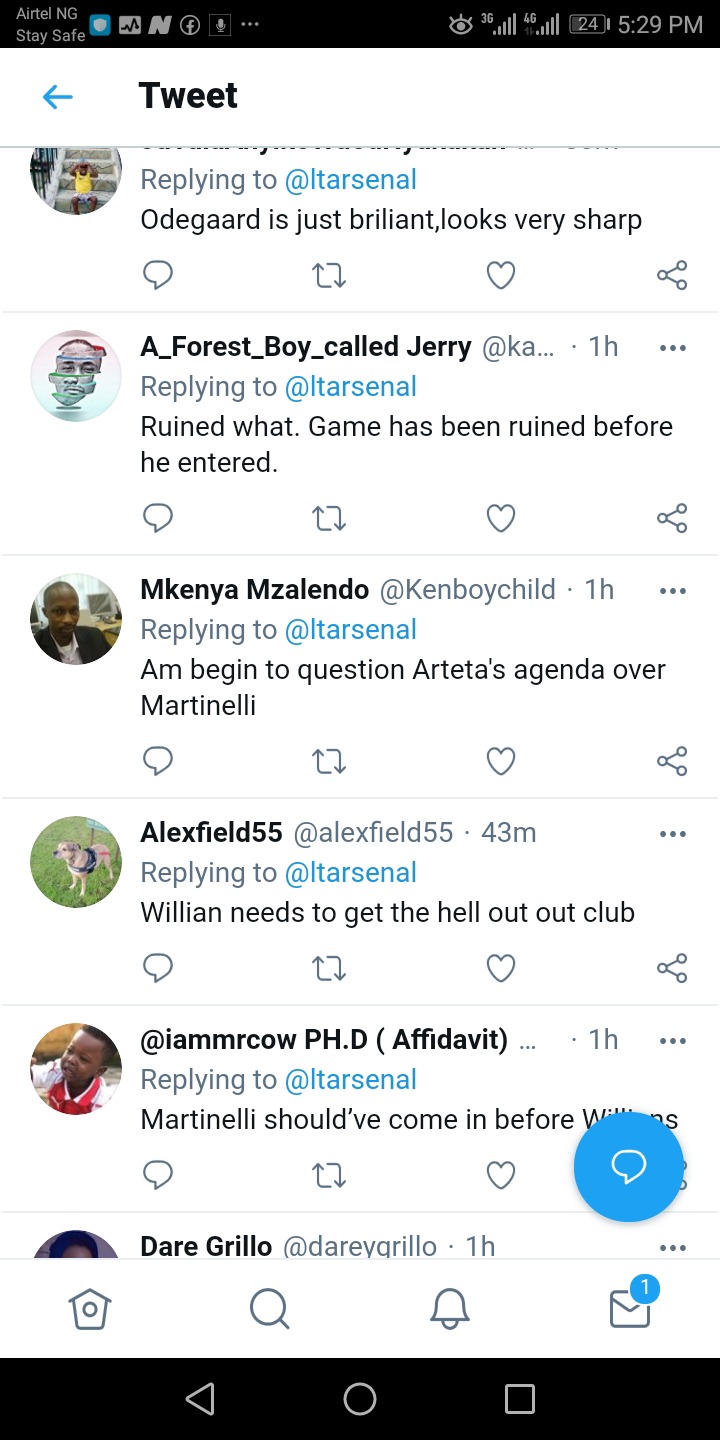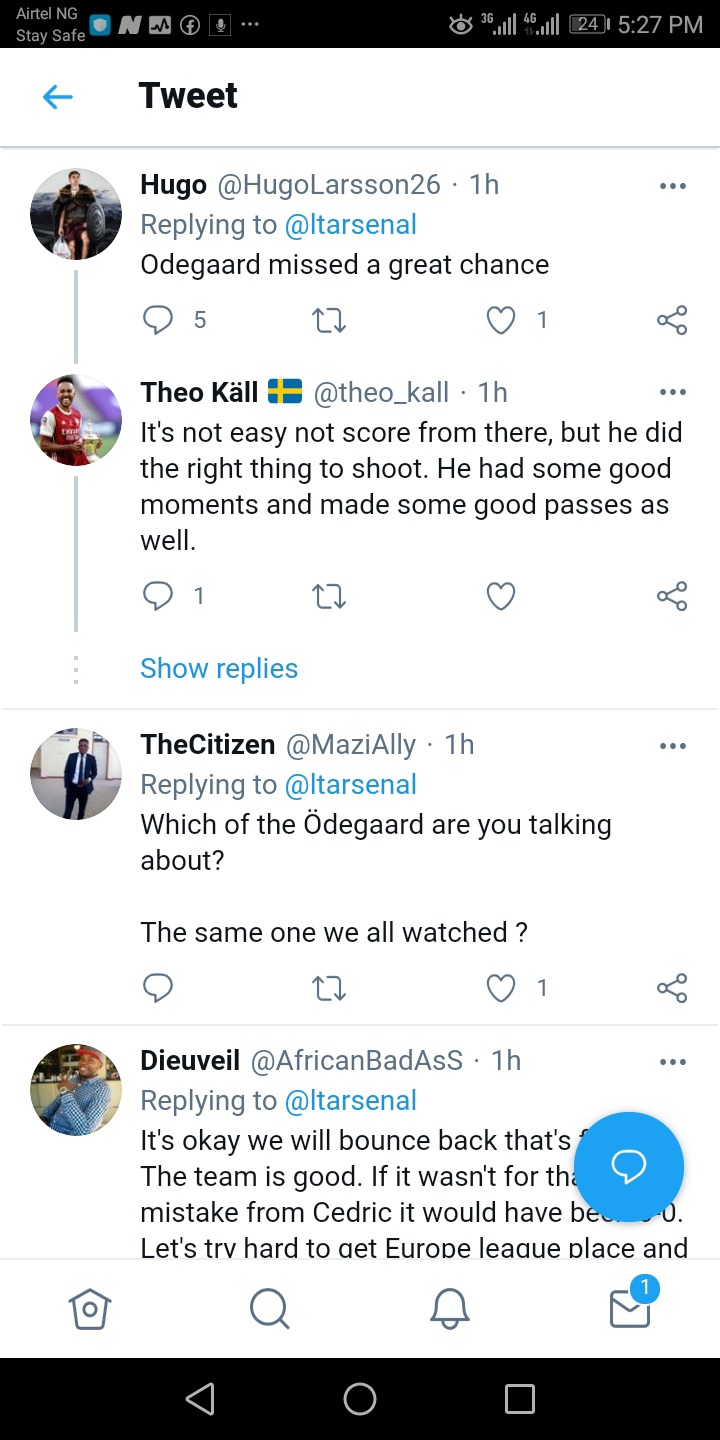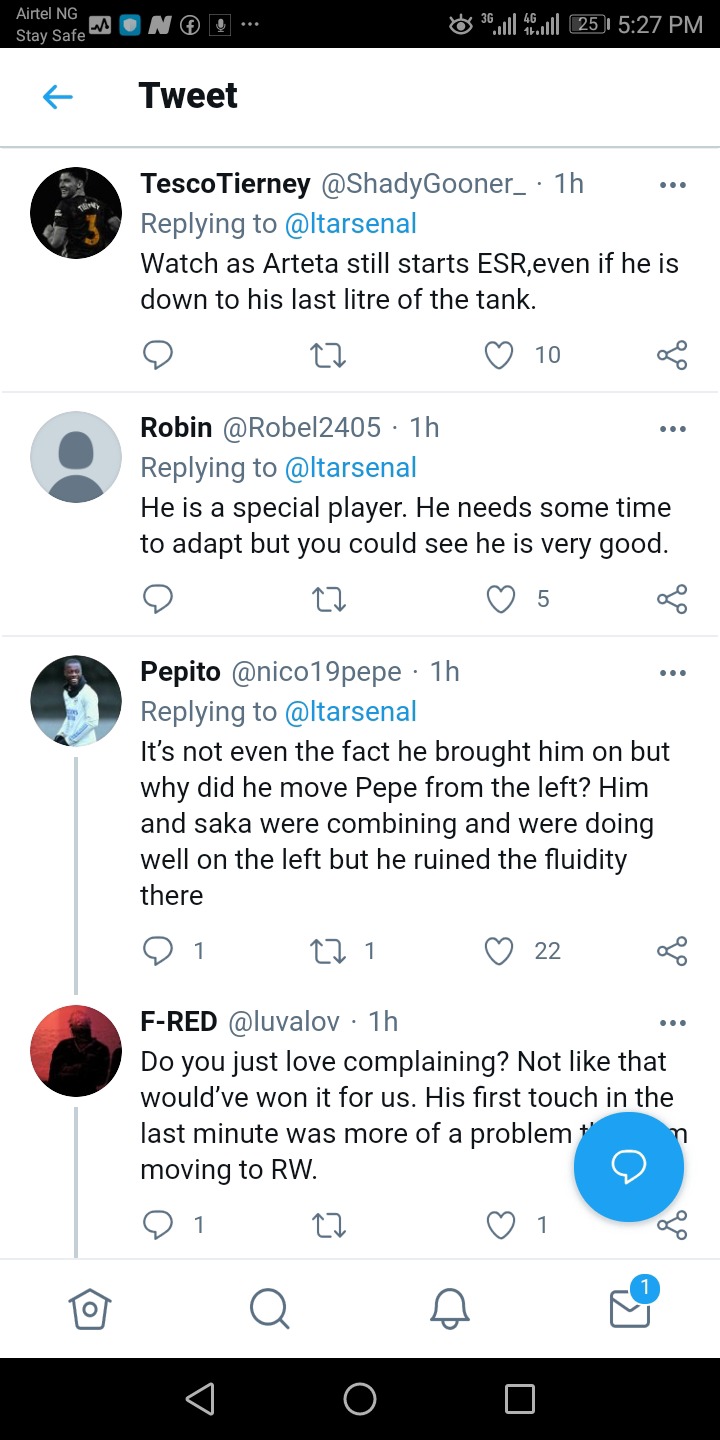 Content created and supplied by: Specialnews (via Opera News )