Everybody know Haaland rise to fame in football, the young player has long established himself as one of the best strikers of his generation.
Haaland rejected United for Dortmund were he signed a contract which extend to 2022, so far his goal scoring stats are super amazing. Both in the domestic and champions league.
The young star single handedly pushed DORTMUND to the next stage of the champions league. Formal striker who played for Chelsea football club Michy Batshuayi had a very difficult time with the blues.
but when he was on loan at DORTMUND the player was scoring in every single match. It was like the system in Dortmund plays to the strength of the striker.
Furthermore the pattern of playing to the strength of your attacker is what suits Haaland the most.
He is the focal point of Dortmund front line
Although the German team is still struggling to make top four in the German league.
FUTBAZE Sports analysed his football paternal and has been able to put a few pieces together to the players actually success.
Before Dortmund Haaland was just another player with lots of untapped potentials, coming to DORTMUND made those potential a reality.
Why Haaland is as Good as he is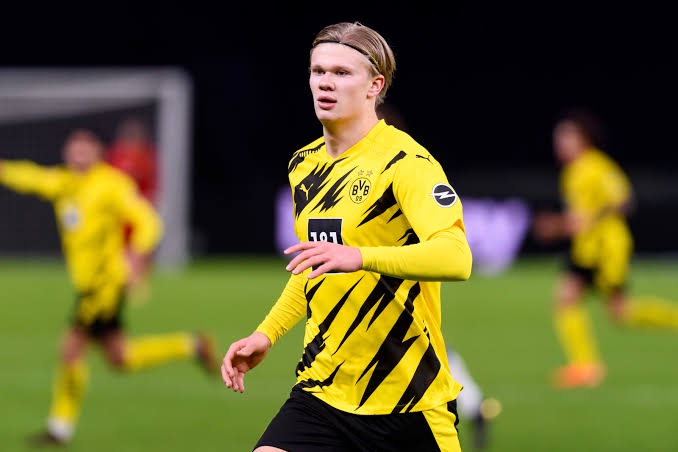 Haaland was approached by both clubs of manchester, with the clubs offering more wages than Dortmund. Even the transfer fee was higher.
But for some reason the player picked Dortmund, DORTMUND has a marvelous history of grooming young talents and exposing them to the world of professional football.
Choosing united at that stage in his career would have been a mistake. We have seen lots of player who are struggling in the epl perform great in Dortmund. Case of kagawa who signed for united but found it difficult to perform.
Going back to DORTMUND remade the player in to a force to be reckoned with. Formal Chelsea attacker time in DORTMUND was marvelous.
Although it was juts for a few months the striker was able to make an impact in DORTMUND.
It won't be a surprise to see Haaland perform as well as he is doing in Dortmund for sure. Cause the club has a history of making any attacker become something special.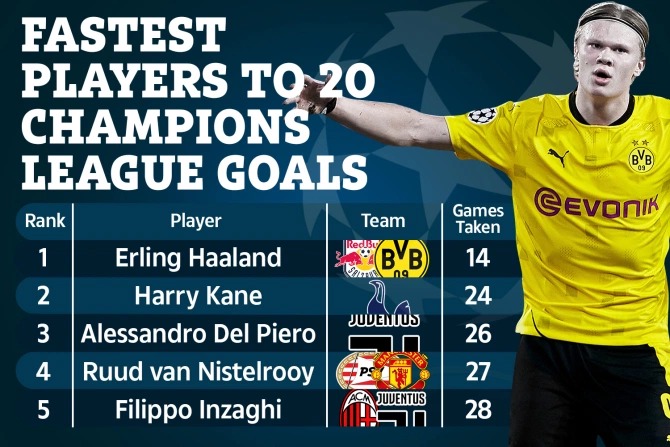 One of his achievements in his career is his goal record in the champions league he became the fastest player to reach 20 goals in the champions league, beaten the likes of Inzaghi, Kane, Del Piero, and Van Nisterlrooy.
he achieve this record in 14 games only not just is he the fastest but also the youngest.
In addition FUTBAZE believes that Dortmund not been able to qualify for the champions league next year would limit their chances of extending the players contract.
Halland contract runs till 2022 which include a release clause of £75 million which is way lower than what the club would have if there sell him.
So DORTMUND would do anything in their power to keep the player in their ranks and qualifying for the champions league would be a good start.
Content created and supplied by: Speeding (via Opera News )