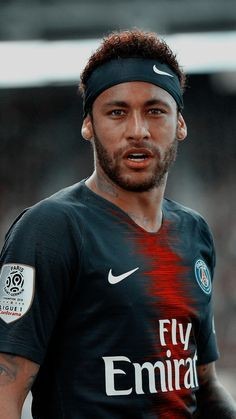 As the online casino industry is on track to thrive by the benefits, it brings to its players. We appreciate the high entertainment value and provide players with the fastest opportunities to make money. Today's best online casinos not only attract a large number of players in many countries, but it also has a great appeal against famous people around the world, including today's top soccer stars. 
For these football stars, the ball is their forte, their passion, and online gambling is a form of entertainment, a fun boost, an opportunity to make money and show off their gambling skills. Today, we want to mention the second most prestigious Brazilian striker in the world, Neymar Jr.
As one of the world's best football players, Neymar is always the game's focus whenever he appears on the pitch. The Brazilian was famous since he was a 17-year-old boy at Santos, and thanks to his top-notch skills, he has been noticed by the major soccer clubs. Neymar's career felt like duck in water as he was recruited by the Barcelona club and became part of Barca's attacking trio alongside Messi and Luis Suárez. After three or four years at Barca, the Brazilian striker decided to join the French football club Paris Saint Germain and has developed his career there to date.
As a football fan, you certainly cannot ignore Neymar; however, you may not have known that he is one of the true online casino gaming enthusiasts. There is a hot fact that he is the person who spent two years as the ambassador for the PokerStars brand, one of the best online casinos in the industry, until his departure in 2017 coincided with the split from Barca's attacking trio to PSG and to link up with Kylian Mbappe in the French capital.
As the third highest-paid player in the world, second only to Messi and Ronaldo according to Forbes magazine, 2020. A piece of recent good news has announced that Neymar has returned to the gambling arena, PokerStar, and become their brand ambassador. It seemed he was also very excited to post a short video about Red Spade's return under the hood on his Instagram.
In a speech about the extension of the partnership with the PokerStar brand, the Bazil striker said: "When I'm not playing, I like to play cards. Compete with friends is a big passion for me. As a sense of community, fun, and unpredictable moments that can happen in any game. As a real poker fan, I'm excited to start a new chapter with PokerStars. Together I will create moments for our community and fans around the world. "
Plus, this former Barca player also makes a difference to most sports ambassadors or celebrities in a very special way. He really can beat opponents!
Content created and supplied by: timmy4real08 (via Opera News )