Arsenal fans are been complaining about the performance of Willan after his debut, although many fans hailed him for his debut performance when he provided two assists since then he has neither nor scores for the club, although he came near on his debut he hits the woodwork on that day.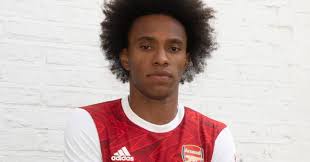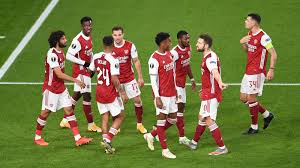 Willian joined Arsenal on a free transfer, yet Arsenal fans think they are waste money on him because he is not performing like they expect him to perform.
Here are some screenshots of Arsenal fans complaining about his performance at the club.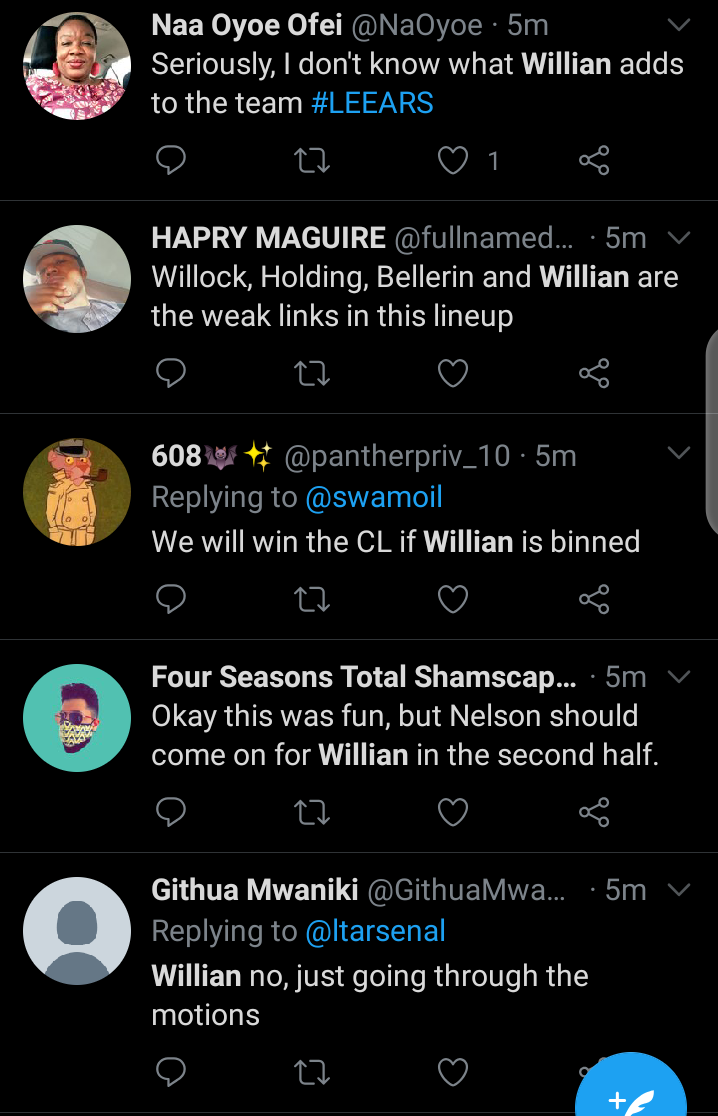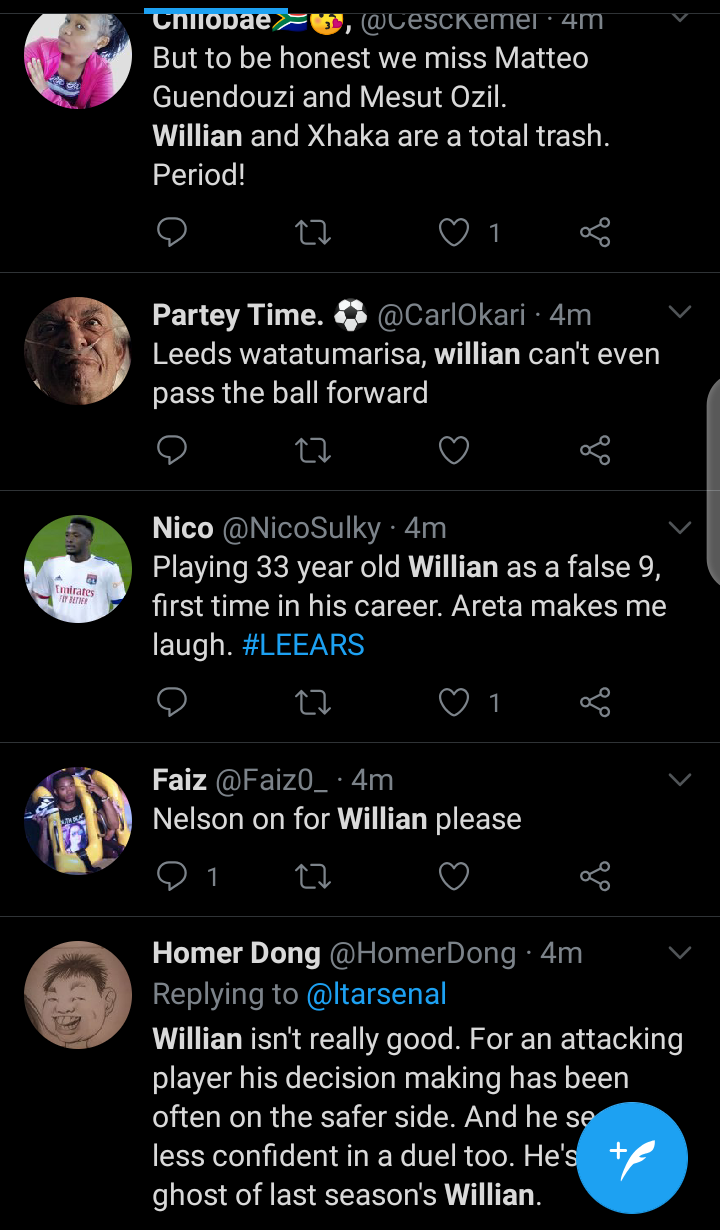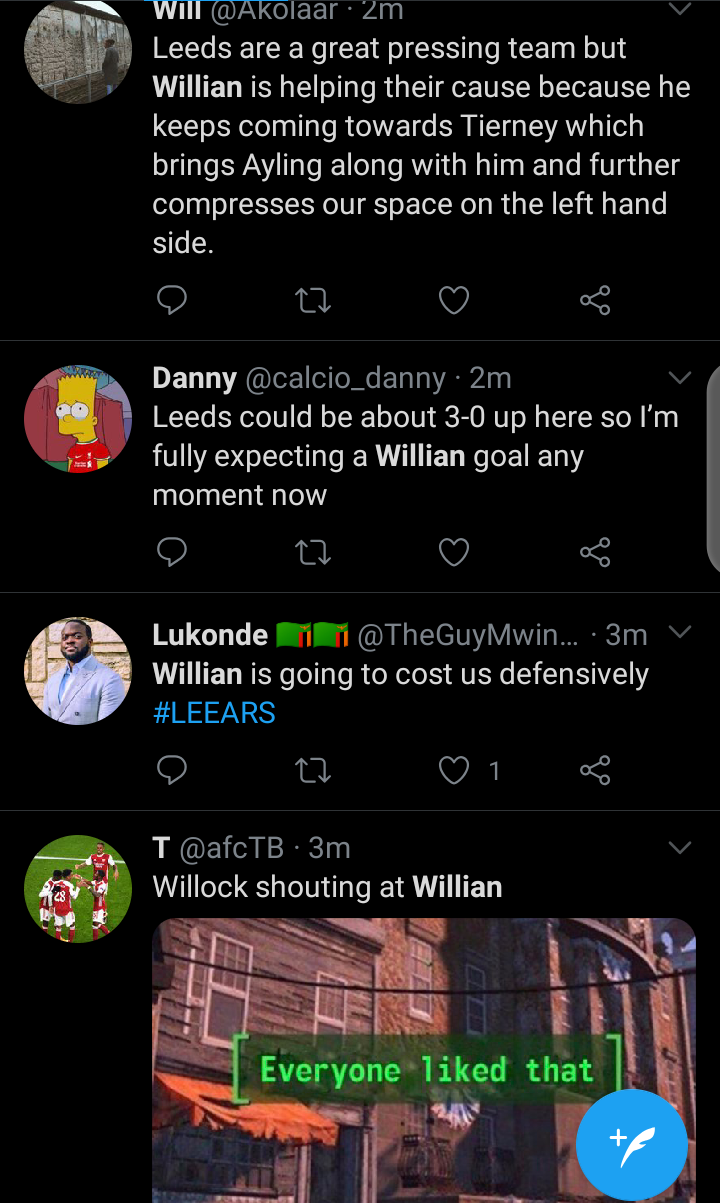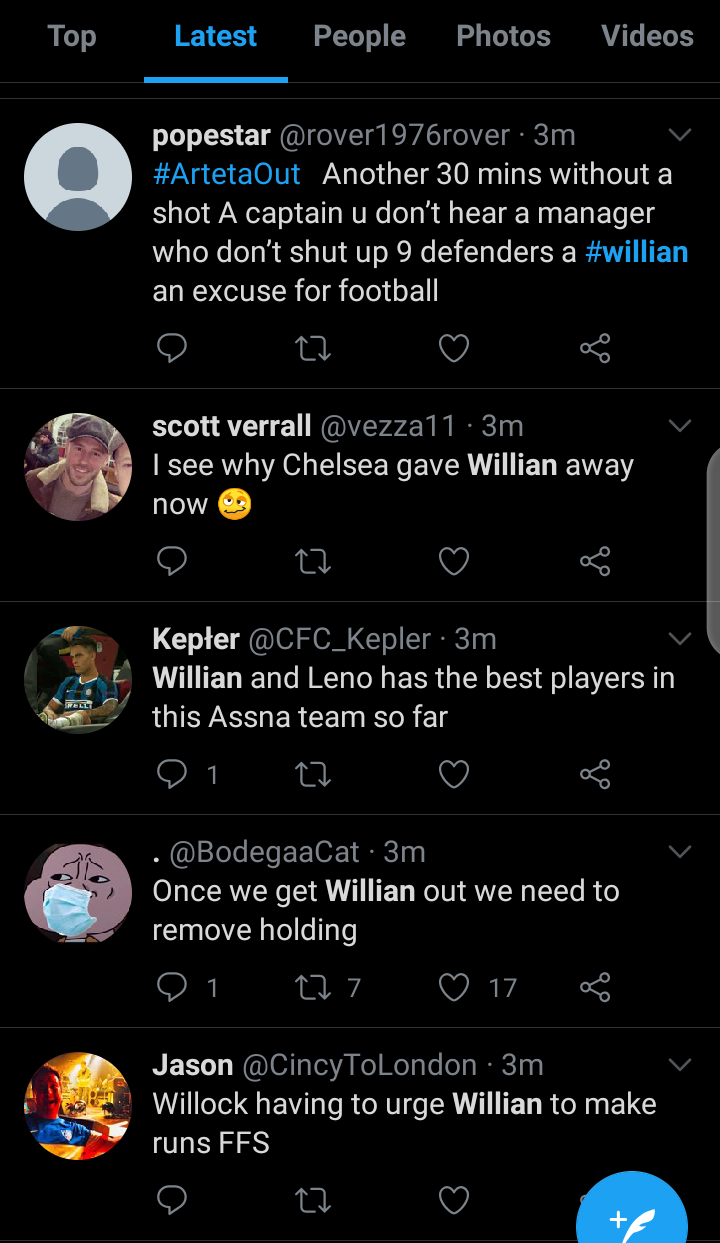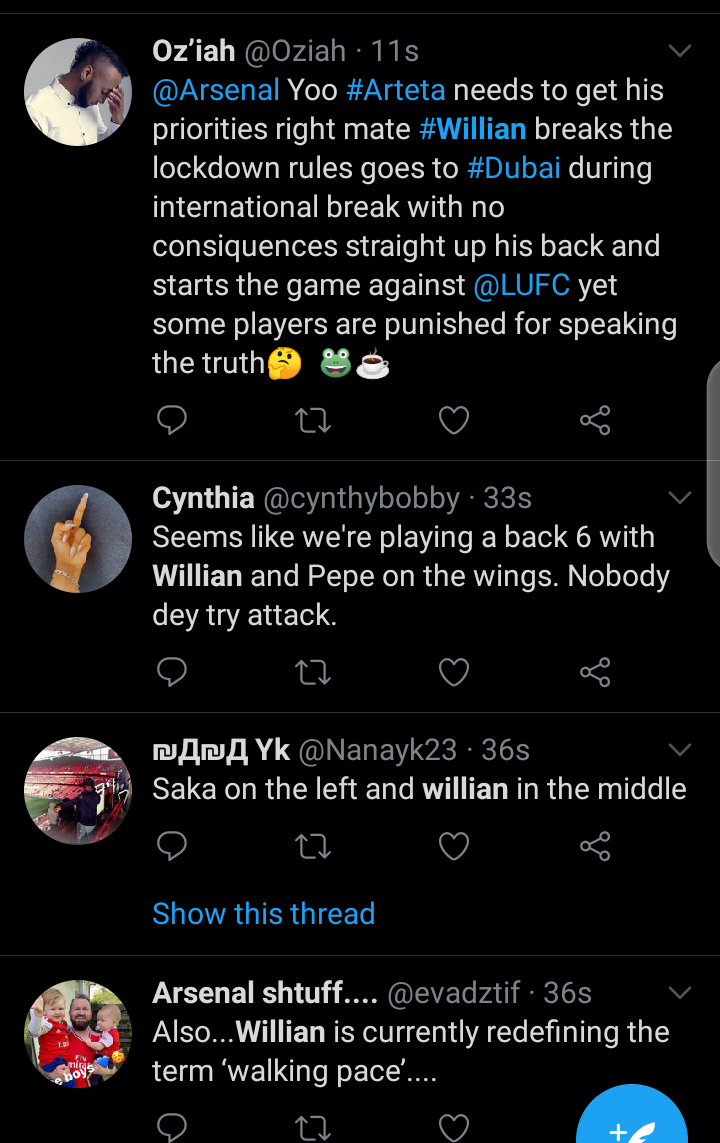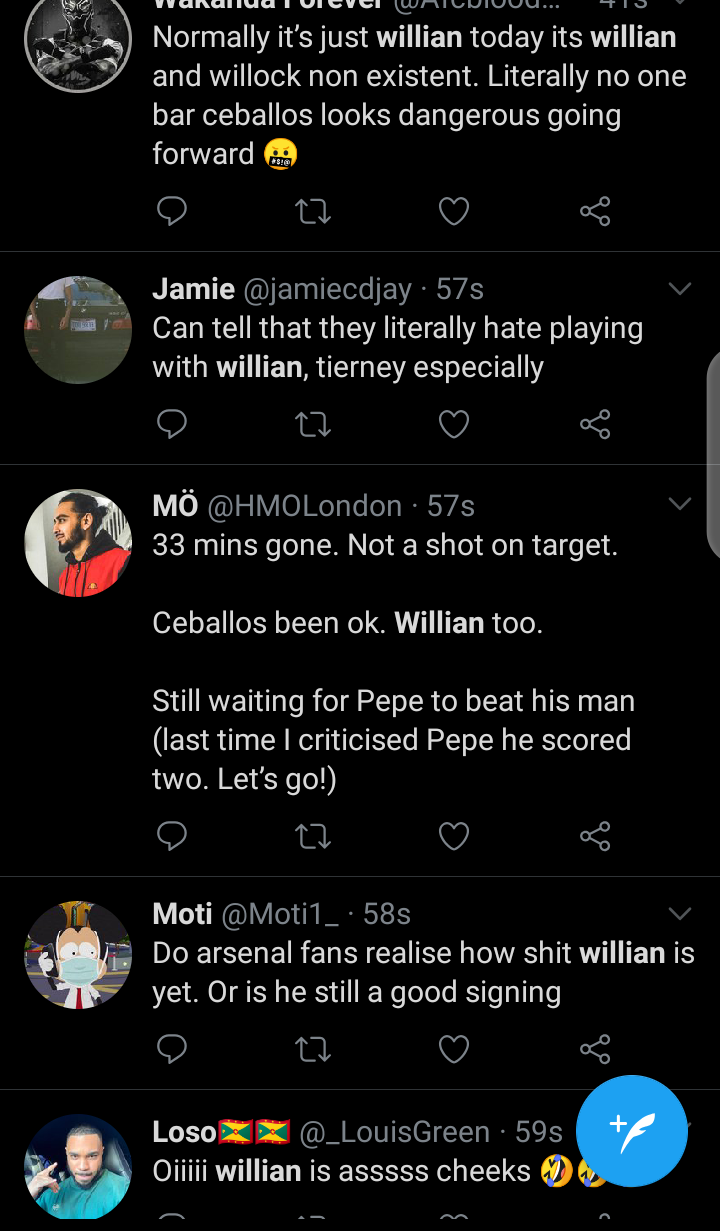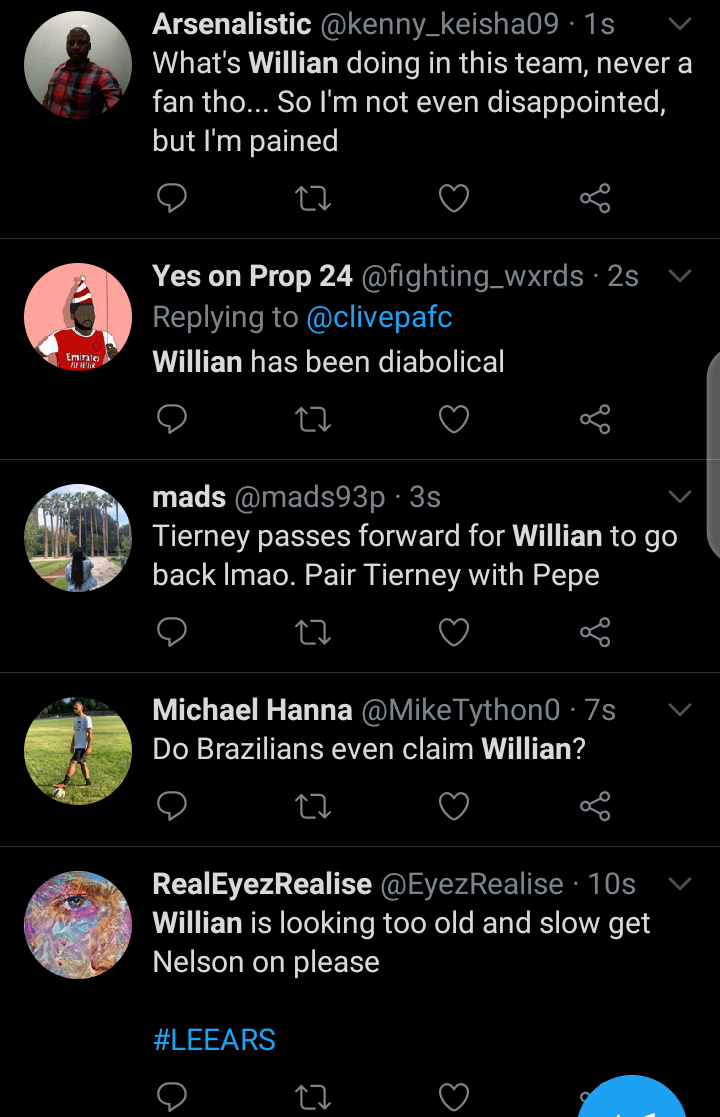 Willian has been Arsenal fan's nightmare, as many Chelsea fans are been laughing at Arsenal fans because they think they signed Chelsea's best player on a free transfer.
What did you think to happen to Willan at Arsenal, because he was a good player when he was still playing at Chelsea. Did you think Arsenal's playing style is affecting him? Let me hear your thoughts on his matter in the comment section.
Thanks for reading, Kindly Like, Share, And Comment. Remember to follow up for more updates in the world of football.
Content created and supplied by: Jaywebmedia (via Opera News )