Read what Fernandes said about Wan-Bissaka's after the 4-1 win against Newcastle united.
Manchester united have been struggling to win English premier league matches since the start of the current season. Following the last game they had against Tottenham Hotspur (a defeat),
before the International break took off, Manchester united boss was on the verge of losing another important points to Newcastle united. But with the help of the late goals
scored by Bruno Fernandes, Wan-Bissaka and Marcus Rashford, Manchester united secured the win against them (Newcastle united).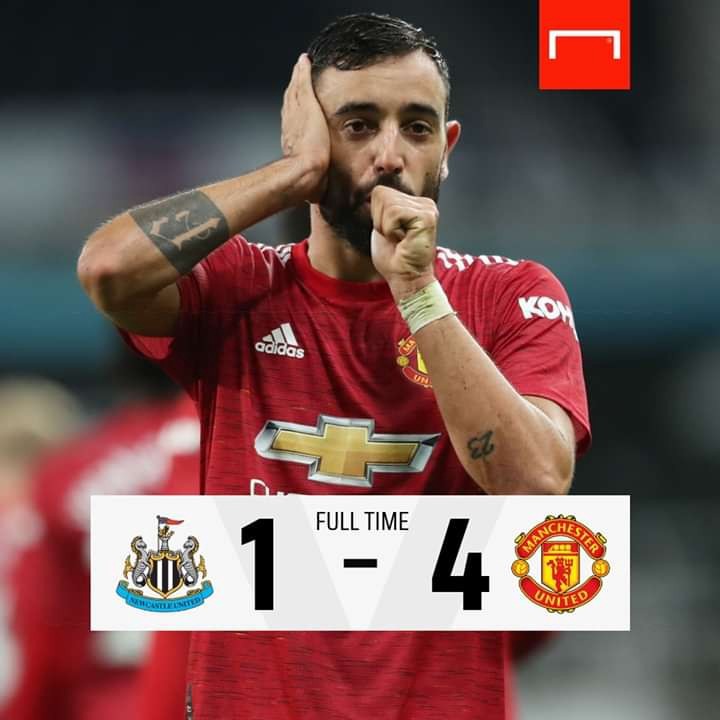 After the massive victory over Newcastle united this night, Bruno Fernandes really said something funny about his team mate, Wan-Bissaka.
Wan-Bissaka is an English professional footballer who plays as a right-back defender for his country, and his club, Manchester united, Also Bruno Fernandes is a Manchester united football player, playing as an attacking midfielder for both his country (Portugal) and his cub.
Read what he said below👇
Bruno Fernandes: "We didn't know he [Wan-Bissaka] can shoot!"

Content created and supplied by: Skyvo (via Opera News )