Charity and almsgiving are some of the kindest gesture from one human to another. Even the holy books says - God loves a cheerful giver, and blessed is the hand that giveth.
When God puts you in a high position it is only right that you remember those below you and the less privileged.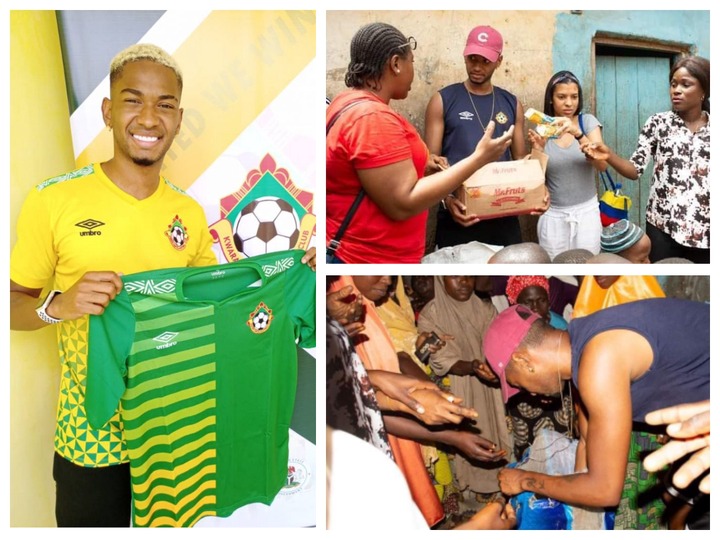 Most might have not heard of Lucas Alves the Brazilian footballer who plays in the Nigeria Professional Football League with Kwara state own club Kwara United.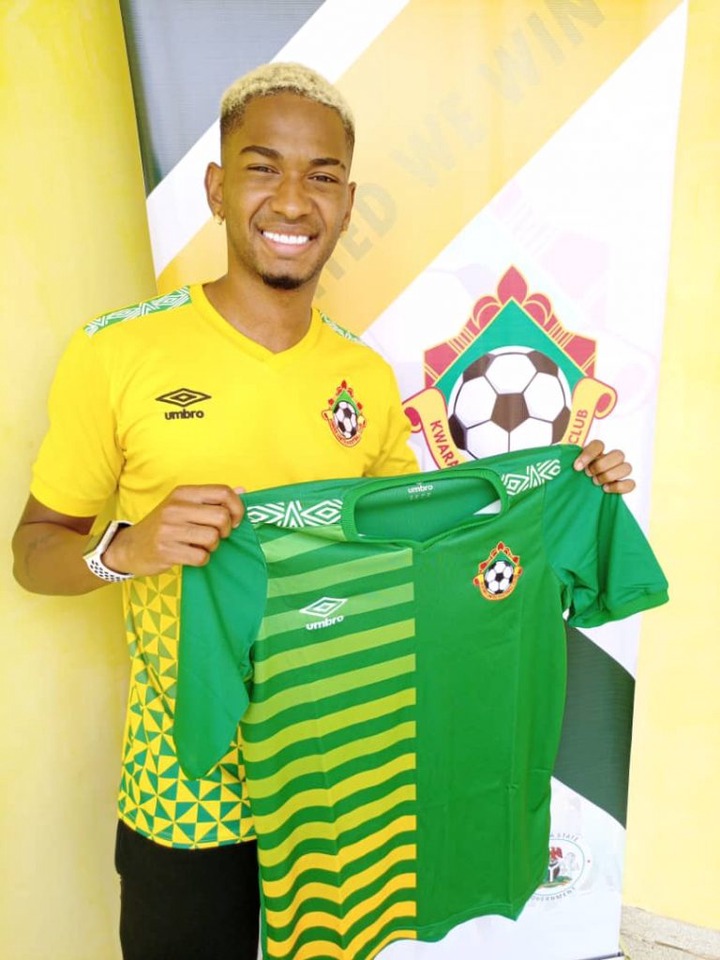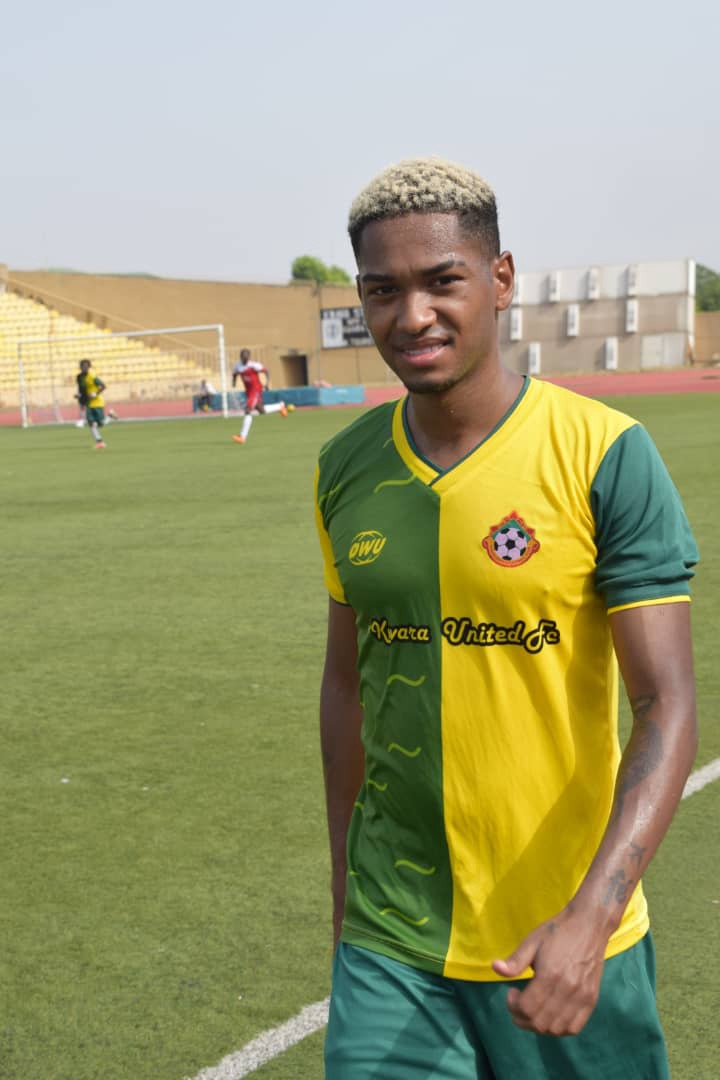 Lucas joined Kwara United last October and has been an integral member of the team in the current season.
The 25-year-old recently took to the streets of Kwara State to shower gifts and food items to the less privileged.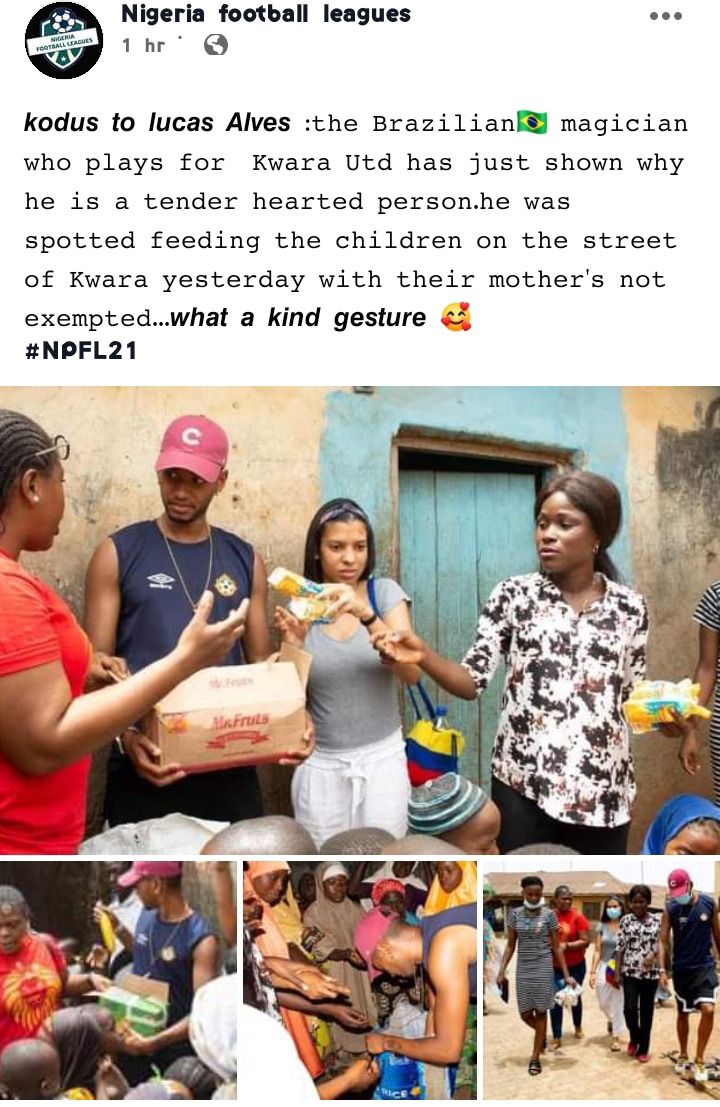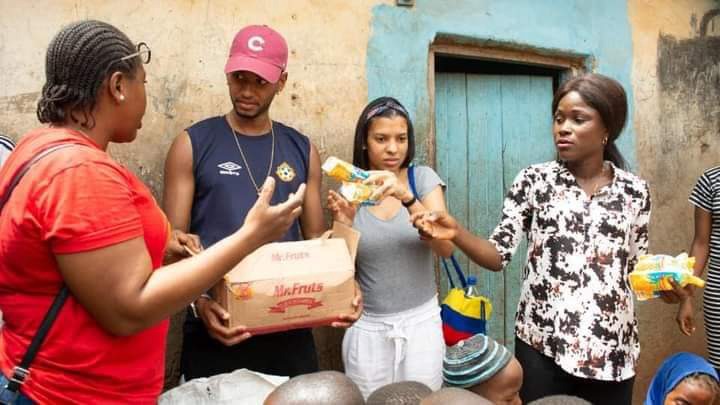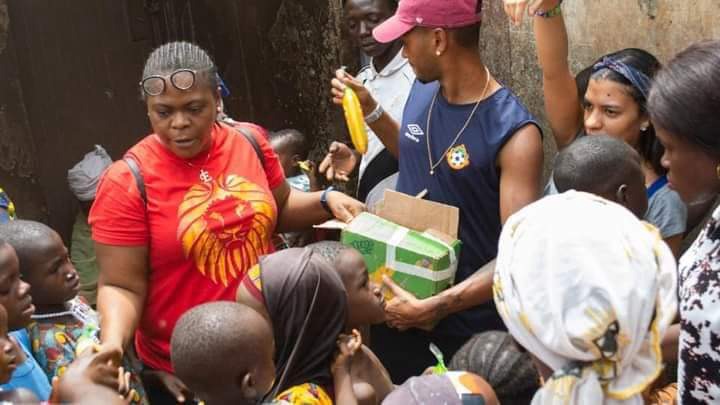 Not only did he focus on the little children in the hood he visited, but the Brazilian winger also extended the kind gesture to their mothers.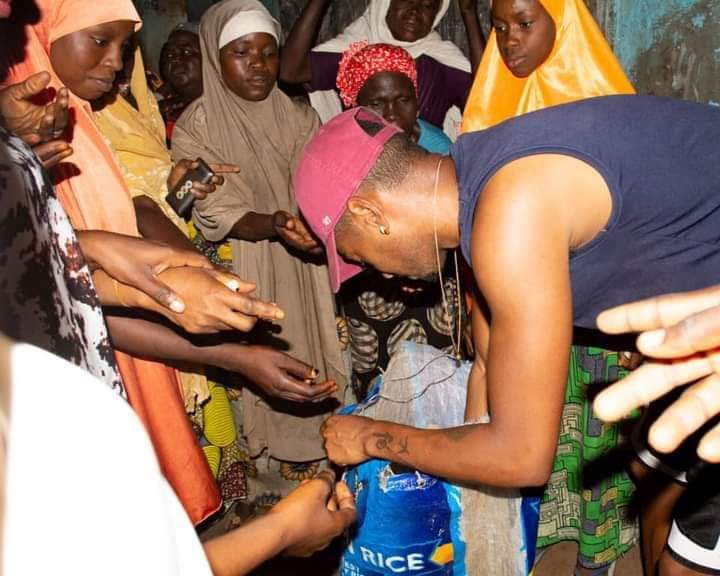 He might not be Nigerian but Lucas has done what most Nigerian born footballers are incapable of doing.
A man with such a tender and loving heart will only attract more favoured and blessings from God.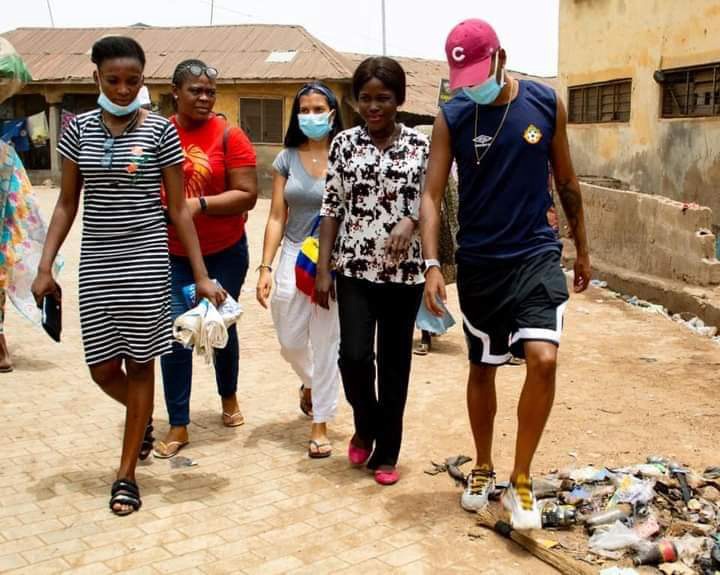 Content created and supplied by: Elnino_Jr (via Opera News )