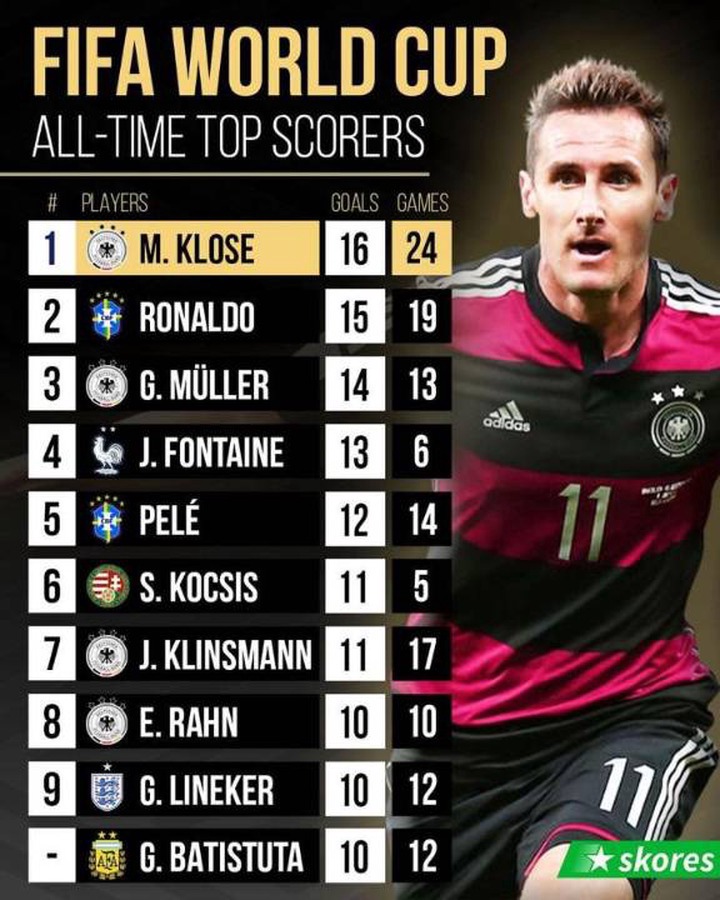 No player have scorer more world cup goals than Klose of Germany. He scored an incredible 16 goals in 24 games. Ronaldo de Lima scored an outstanding 15 goals in 19 games and he is currently ranked second on the list. However, Lionel Messi and Cristiano Ronaldo didn't make the top Ten List. Despite winning at least five ballon d'or awards each.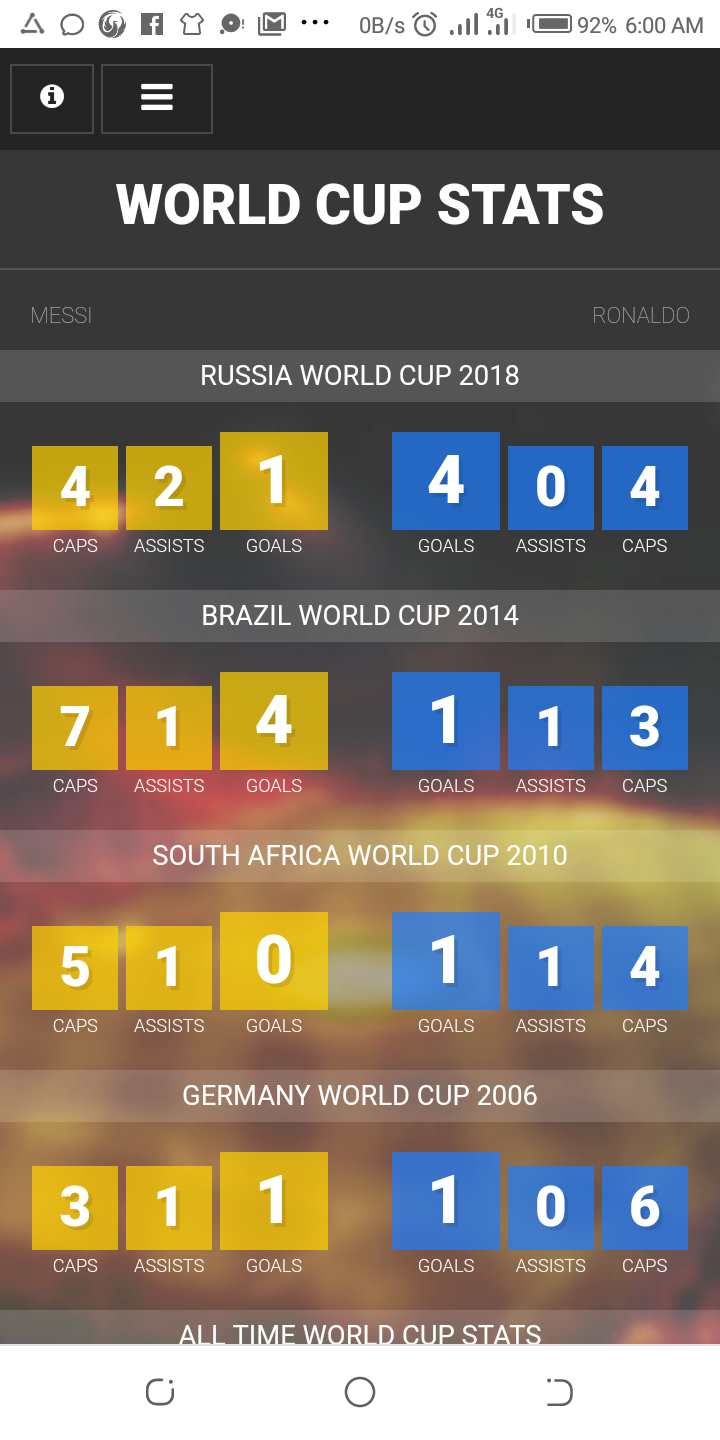 Lionel messi currently have Six goals in the world cup. Can He make top five before he retired from football? The answer is No. There is no way Lionel Messi can make Top five before the end up of his career. This is because the Argentine would be 34 years old in June this year. He would likely feature in 2022 world cup at Qatar, which is probably the last world cup in his football career. He would be 35 years old by June 2022 and this shows he would likely not make it to World cup 2026. Lionel Messi needs to score seven Goals for him to surpass Pele who is currently ranked fifth on the list.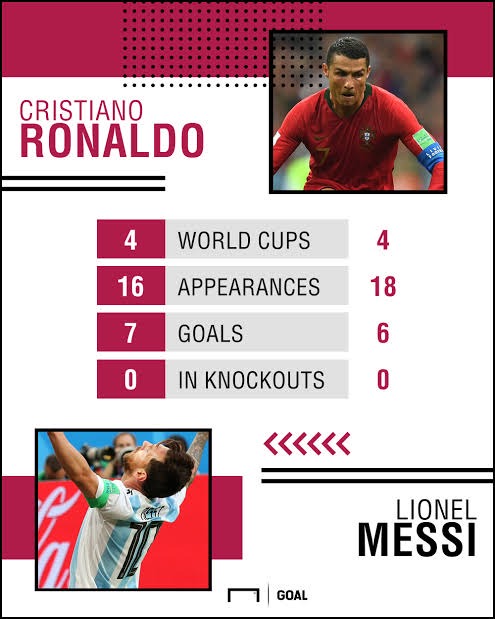 It would be impossible for messi to score seven goals in a single world cup. However, in the world of football, Anything is possible, but if messi could only score six goals in four world cup Tournaments, it would be impossible for him to score the same amount of goal in a single world cup Tournament. What is your thought on this? Do you think messi can do it? Drop your comments below.
Content created and supplied by: Football-Stats (via Opera News )