'I want to be part of new era here' - Timo Werner speaks about his Chelsea ambition
studio.opera.com
2020-07-28 17:35:04
Timo Werner has already started his training activity at Cobham since yesterday, just one day after his arrival in London.
Werner has spoken about his dream move to Stamford Bridge as he opened up about his ambition and made a promise to Chelsea fans.
He appeared on the camera at Stamford Bridge during the match against wolves as Chelsea beats the wolves 2-0 to secure top four in the EPL table, where he gave his first interview with the club.
And now the chelsea has released his first interview as a Chelsea player, their he spoke about becoming part of Chelsea's players.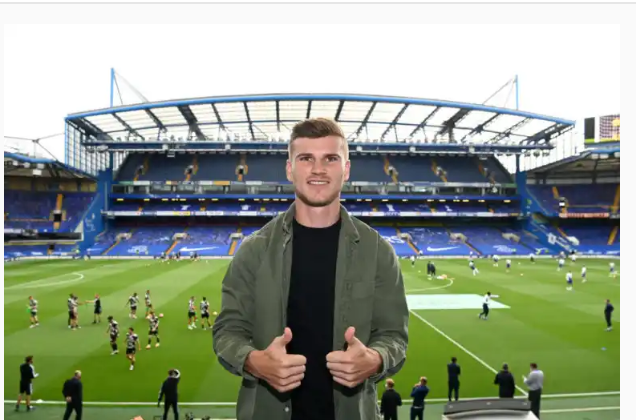 Timo Werner told Chelsea's official website: "When you have made up your mind to go from your old club and you come to a big club like this, for me it was a dream which came true because Chelsea is a very big club.
"I can remember the players their when they won the Champions League with my new couch Frank Lampard, Petr Cech and Dida Drogba. it is like a little dream for me as the technical advisor.
Not only becoming like Lampard, Drogba and Peter, but I want to be part of a new era here so I will play to try to give my best to the blues."
When he was asked to send a message to Chelsea fans, Timo Werner added: "To all the Chelsea fans, i will try and put my best to score as much goals as I can for Chelsea,that is the big reason why they bought me, to bring the goals I scored in my former club RB Leipzig here, and maybe score more goals than there".
Click on the Follow, like and share your opinions to enjoy more football latest news.
Source: Opera News