Manchester United continued their Premier match tonight as they welcomed Everton to Old Tramford after a brilliant performance in their game against Southampton by playing 9-0.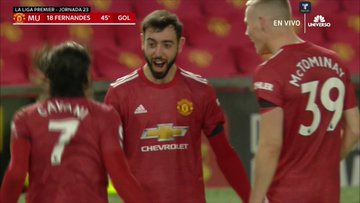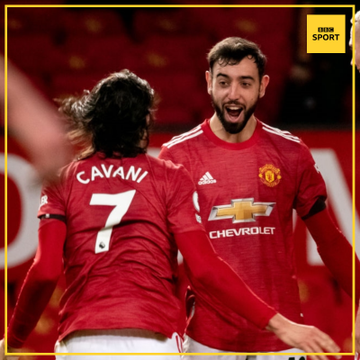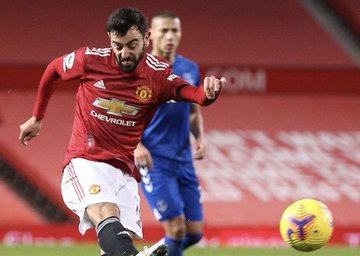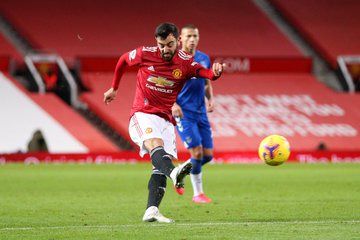 According to the report which revealed that Red devil have played with Everton for 205 times in all competitions whereby they won 90 times draw 45 and losing 70 times.
In today's game, Solskjaer did only one change in the squad as Paul Pogba replaces Fred in midfield.
United starting players are De Gea; Wan-Bissaka, Lindelof, Maguire, Shaw; McTominay, Pogba, Greenwood, Fernandes, Rashford; Cavani.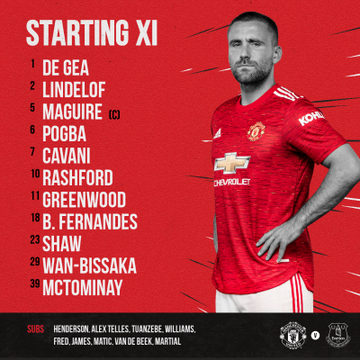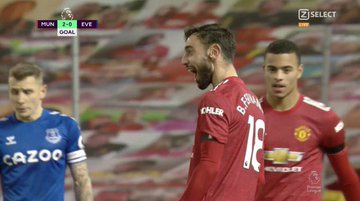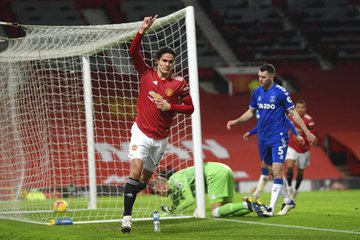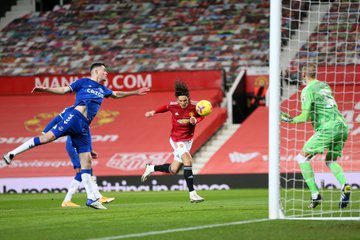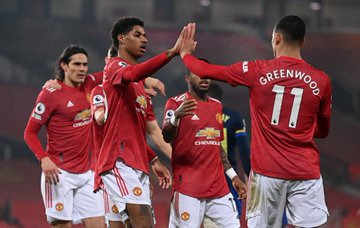 Subs: Henderson, Telles, Williams, Tuanzebe, Fred, Matic, van de Beek, James, Martial.
Man United tried to win today match but it later ends 3-3.
Some fans are happy with the performance of Fernandes on the field.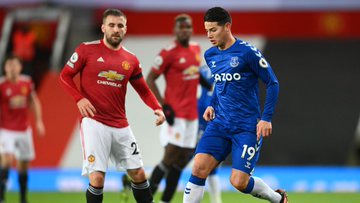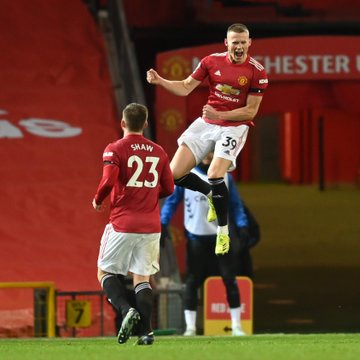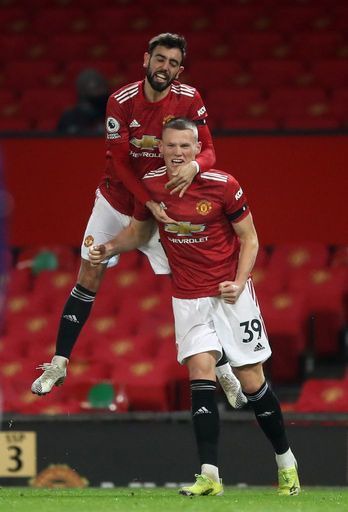 See Reactions of fans below
- Bruno fernandes will always be the one hat majorly got away when we could of easily of signed him
- what did we do to deserve Bruno Fernandes.
- Bruno Fernandes. Best midfielder in the world.
- As much as I cant stand Bruno Fernandes. that finish was awesome
- That was actually a pretty damn good goal by Bruno Fernandes.
- Bruno Fernandes is good! Genius football.
- Sorry but Bruno Fernandes is an absolute piss-taker
- Bruno Fernandes that was sensational
- Our built up has been stopped on 6 occasions now because Wan Bissaka can't pass or control a ball under pressure and Rashford keeps trying to flick the ball into space in stead of just controlling the ball
- I honestly have no words left to discuss Bruno Fernandes that actually do him justice. All rival fans can carry on calling him a penalty merchant because I know I wouldn't swap this penalty merchant for anyone at all. What a player.
- Bruno Fernandes has easily been the best player we've signed since Fergie retired. What a player?!
- Fernandes has just done something that football hasn't done in a while what a finish...
- Let ourselves down there. Had lots of the ball early on but you can't gift a team with players like Bruno Fernandes and Edinson Cavani all the time in the world and so much space to do what they like. The best Everton teams are in your face. We've not got close to them.
- Bruno Fernandes is a player Sir alex would have been proud to have on his team...That is enough a compliment for Bruno...Elite Mentality, better than the reat...
- HT: Bruno Fernandes has now scored 13 league goals this season, more than any other midfielder in Europe's top five leagues!(@Squawka) #MUFC.
- What a player Fernandes is. The premier league player of the year is definelty his!
- Fernandes perfoms better when pogba isnt in the team.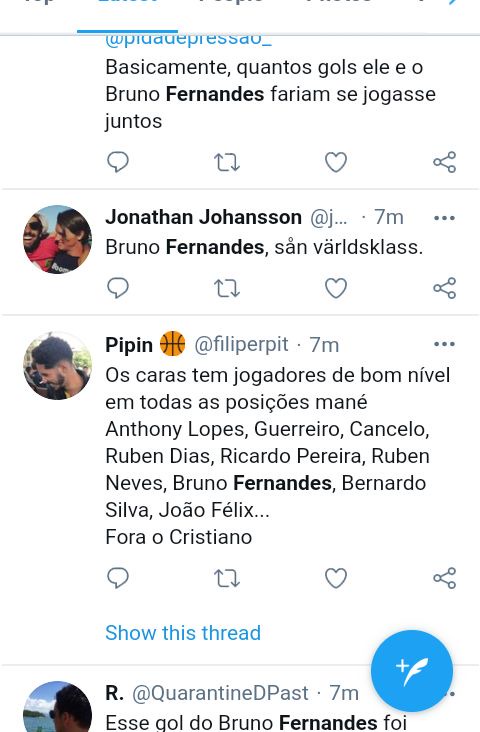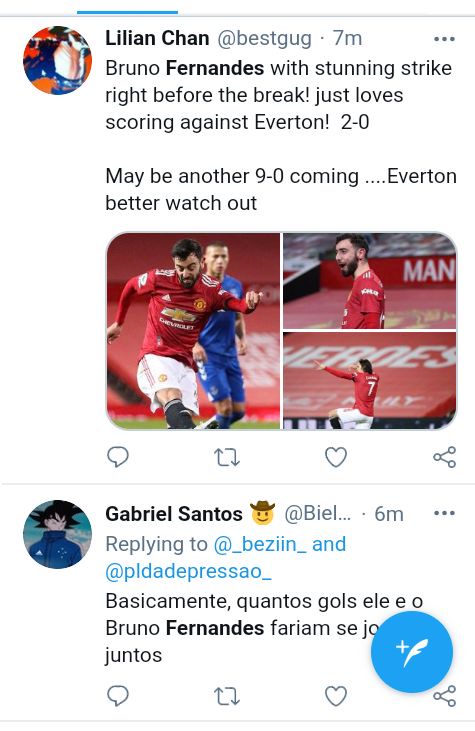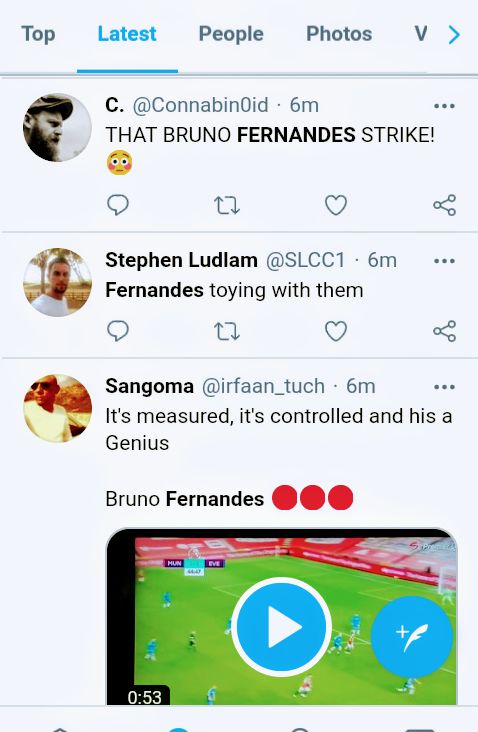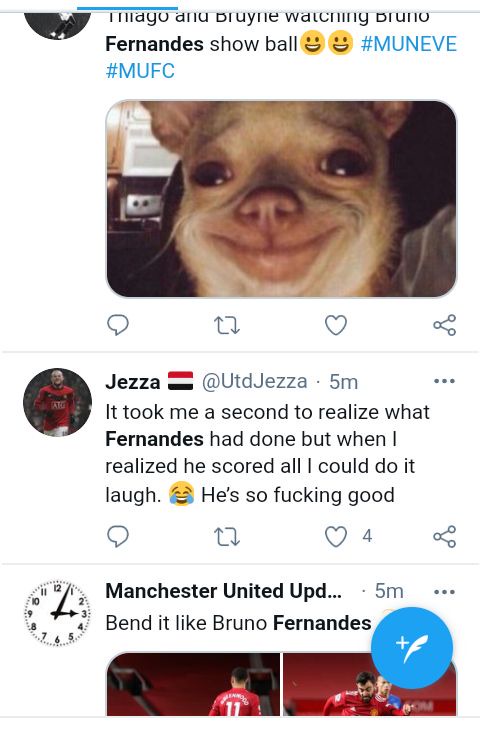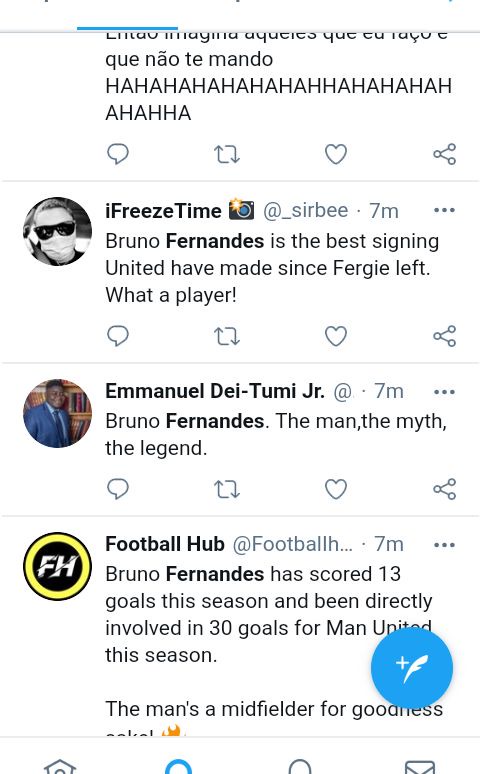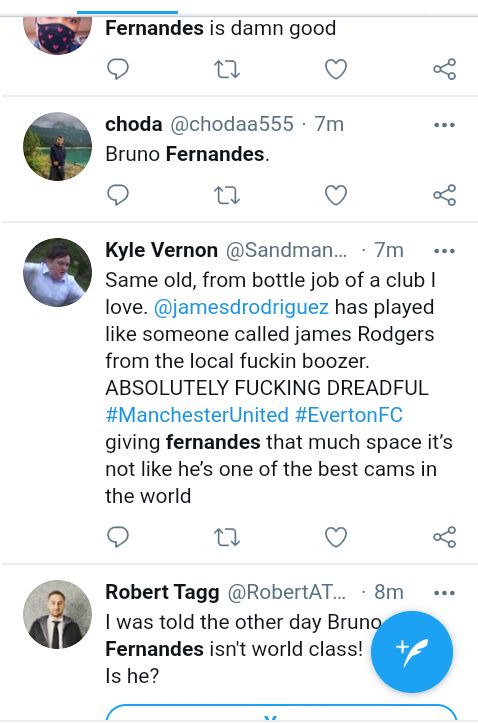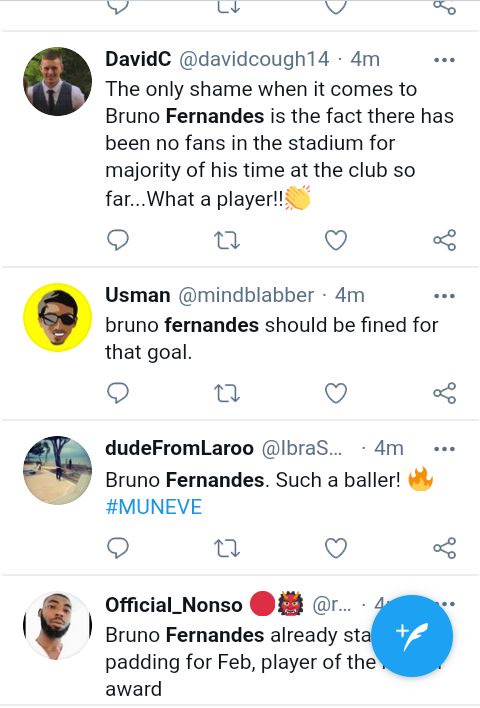 What do you think about this? Drop your like, share and comment below.
Content created and supplied by: Oladnews (via Opera News )