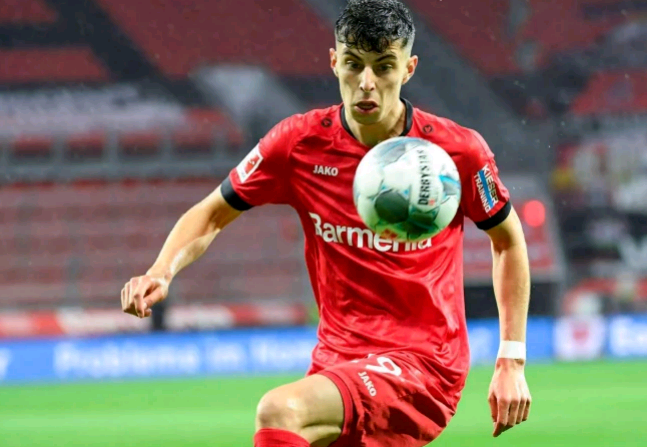 Chelsea has continued their prowess in the transfer window this summer as they send representative to go and finalize the deal to sign one of their targets.
The Blues have been busy in the transfer market this summer, signing Hakim Ziyech and Timo Werner in the process.
According to Sky Germany, the Blues are close to finalising a deal for their German target Kai Havertz. The German has been so amazing this season, putting in displays that could only be seen from world class players.
The Germany international has just two years remaining in his contract and has reportedly told his club that he wants to leave this season, with Chelsea being his preferred destination.
Chelsea was not the only club interested in signing him, with Real Madrid, Bayern Munich and Juventus all interested in signing the star man. However, Sky Sports reports that they have all pulled away from the deal, with Chelsea now the only destination for him.
Bayer Leverkusen on the other hand are willing to sell their 21-year-old star due to the player unwillingness to extend his stay at the club, with his contract remaining just two years.
Reporting from Germany, Sky Germany has revealed that the Blues will be sending their technical adviser Petr Cech to Germany to hold talks with Bayer Leverkusen and the player.
The youngster is valued for £70m.
Content created and supplied by: Validupdate (via Opera News )