Mason Mount has to be one of the most underrated players in the English Premier League. The funny thing about Mount's situation is that, all the coaches who have coached him rate him highly. But fans, especially most of the Chelsea fans don't believe the young English man is good enough to be a Chelsea player.
The fact really is, Mount has been one of the best performers for Chelsea this season, if not the best. When Lampard was coach, allegations that he was being favored by the Chelsea legend was always labeled against him, but now that there's been a change in management, and the new boss has also made Mount an integral part of his plans at the club due to his wonderful performances has made many people to start realizing that Mason Mount is talented and is enroute to becoming one of the best players in coming years.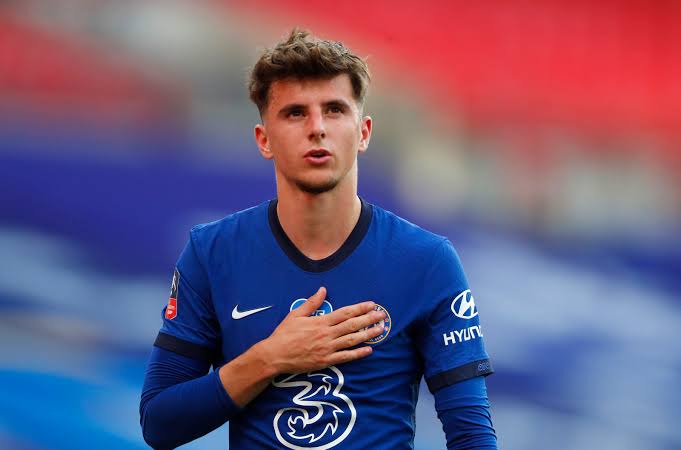 If anyone is still doubting Mount's ability, then they need to see what Jaoa Felix, one of Europe's most highly rated youngster had to say about Mount.
Speaking ahead of their Uefa Champions League round of 16 clash, Felix had so much to say about Mason Mount, a player he thinks is like him.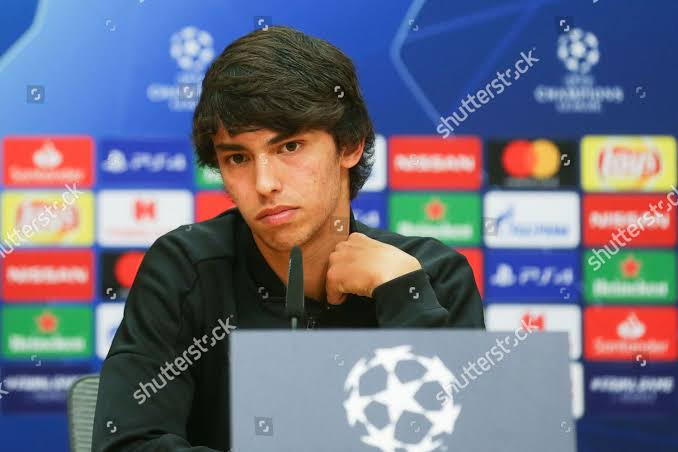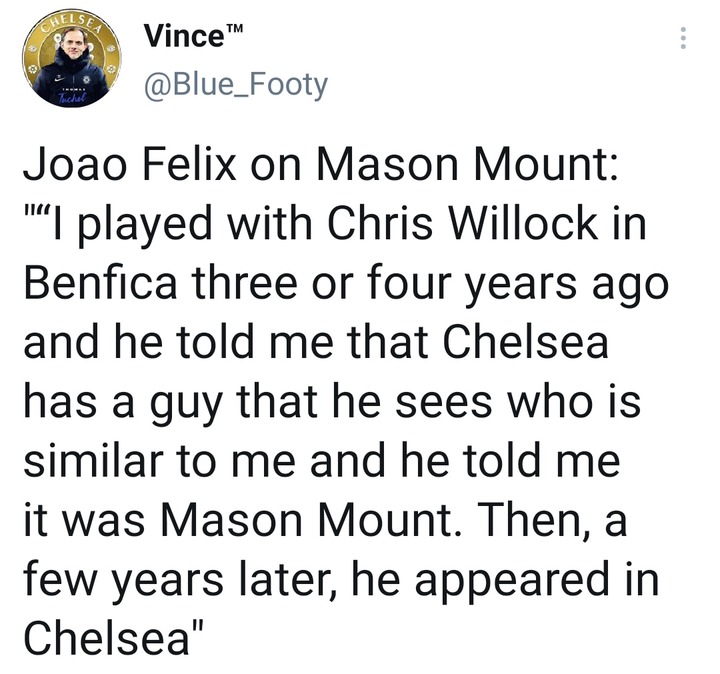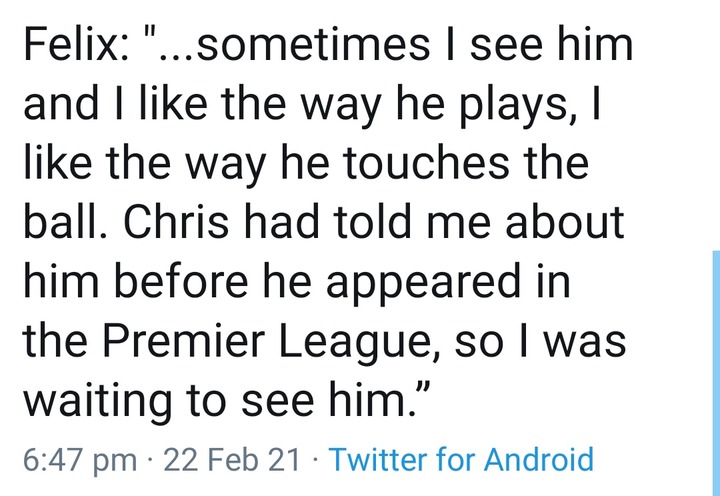 For one of the best young players on the world to be comparing himself with Mount, that tells you how much of a superstar Mason Mount is. If this comments from Jaoa Felix doesn't convince you that Mount should be appreciated, then you don't know ball.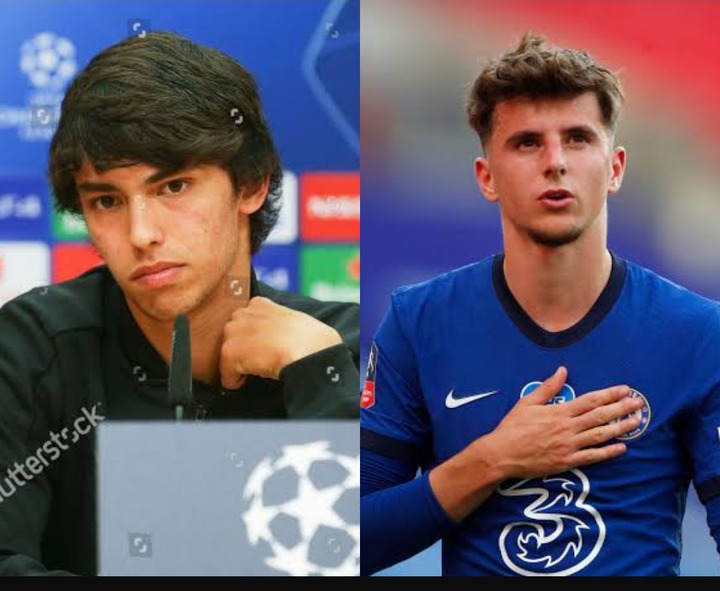 What do you think?
Kindly leave a comment and let us know what you have to say about this. Don't forget to like and share this, thanks.
Content created and supplied by: WoleOscar (via Opera News )