Football is an interesting and unarguably the most followed sporting event in the world. With billions of supporters across every continent, it has played a greater role in promoting love, peace and unity between people and nations regardless of race, ethnicity, religion and gender. Despite all these beautiful goals that come with the round leather game, there are inherent moments of tears, sorrows and blood.
Nigeria as one of the football-loving nations in the world also shares in these tragicomic situations. Some Nigerian Players have lost their lives playing either for the national team or their clubs. Among these fallen heroes include Samuel Okwaraji, Amir Angwe, John Ikoroma, Endurance Idahor, Victor Omogbehin, Wilson Mene, Orobasun Adun etc.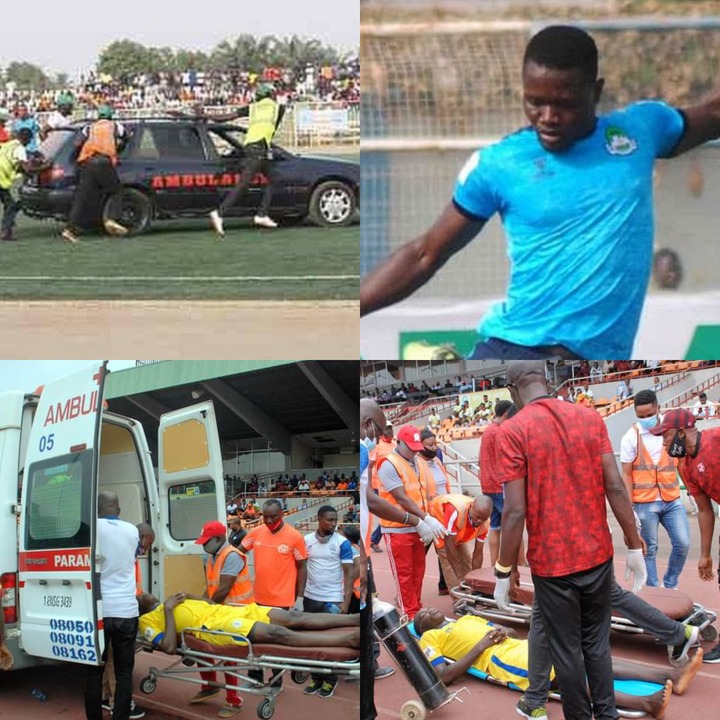 The last Nigerian player who suffered a similar fate was Chineme Martins, a 23-year-old Nassarawa United player who died after collapsing during a home match against Katsina United in the Nigeria Professional Football League. It was gathered that the delay in getting the player to the nearest medical facility due to the problem of an ambulance that had refused to start while trying to convey him was also responsible for the avoidable loss.
This ugly experience instigated the Nigeria Football Federation to mandate match commissioners and host FAs to ensure a full inspection of all facilities and carrying out test runs before sanctioning a match. What this means is that, the poor state of medical facilities to cater for emergencies is also one of the contributory factors in these players death.
Just yesterday, another Nigerian player, Emmanuel Ibekwe narrowly escaped death after he collided with a player at Nnamdi Azikwe Stadium in Enugu during the NPFL Matchday 15 fixture between Rangers International Football Club of Enugu and the visiting Adamawa United FC.
Indeed, a black day of Nigerian Football was averted due to the timely intervention of medical personnel who were already stationed at the match venue with their sound facilities. Indeed,
Ibekwe, a forward with the visiting team had contested an aerial ball with Ranges' Uche John in th28th minute before hitting the ground and a quick observation by Osas Okoro who had seen the landing movement of the player quickly raised the alarm that invited the medical personnel to the field of play with equipped life-support ambulance coming afterwards.
A collective effort by medical personnel from both teams ensured the quick revival of the player before he was conveyed to a nearby medical facility for further treatment.
In a conversation with some sports journalists, the team manager of flying antelopes, Barrister Amobi Ezeaku appreciated God and recalled last season's melancholic experience.
"We thank God for His mercies this afternoon because we could have had what we saw last season in one of the league venues that led to the loss of a footballer but we were prepared here and we don't joke with life of any footballer."
The League Management Company(LMC) CEO-designate, Prince Davidson Owunmi also commended the State government, the FA and all the medical supports for a good job done
"When we talk about clubs and F.A to be up to date with their medical facilities, it is for this kind of situations. Thankfully, the home side, Enugu state government, and the F.A were spot on and that is why we were able to contain the situation this afternoon. I thank all the medical personnel that did their best in saving the life of the player."- He intimated
While we wish the Emmanuel Ibekwe a quick recovery, we hope this gesture exhibited by the Enugu side would be sustained and be modelled after by other football clubs in the Nigerian topflight zone and the lower divisions.
Here are the emotional pictures of how Emmanuel Ibekwe was revived: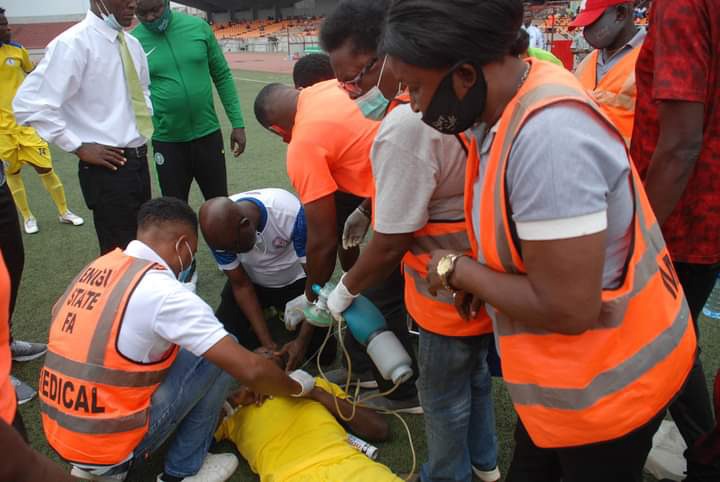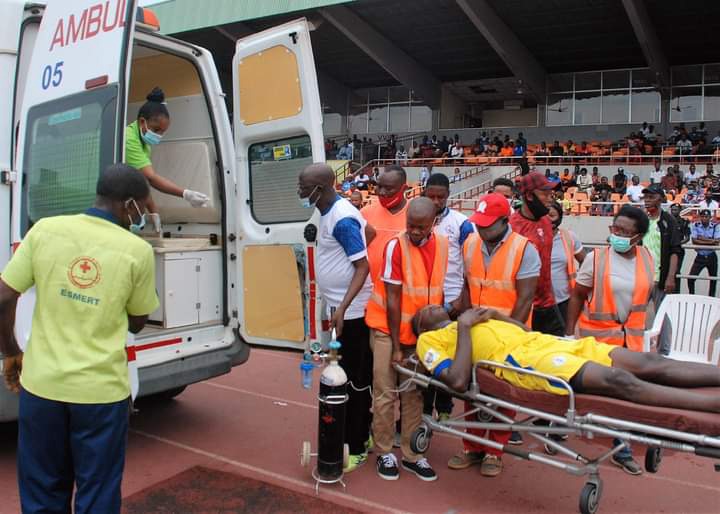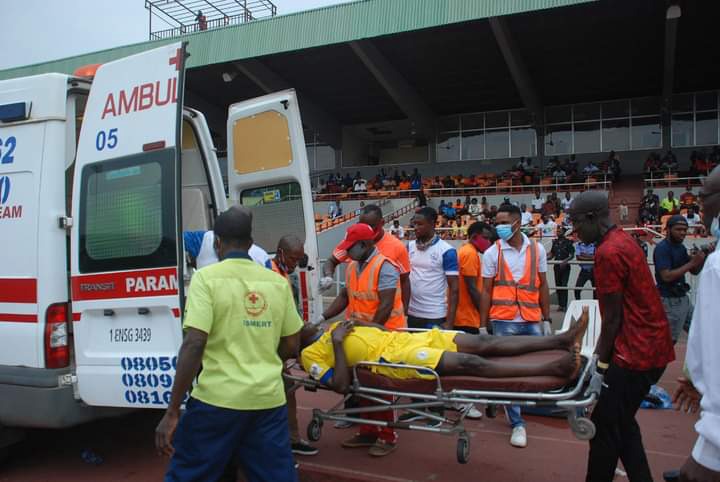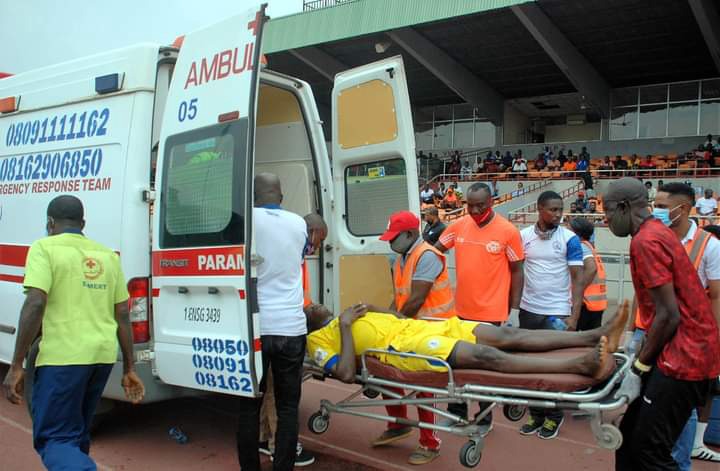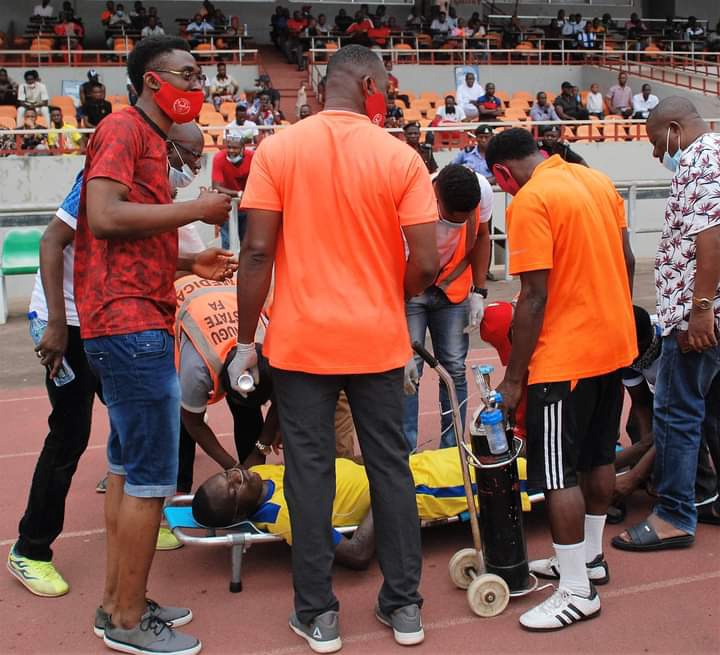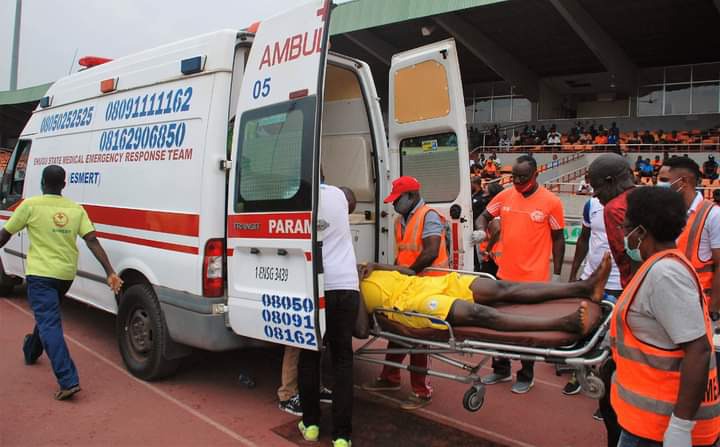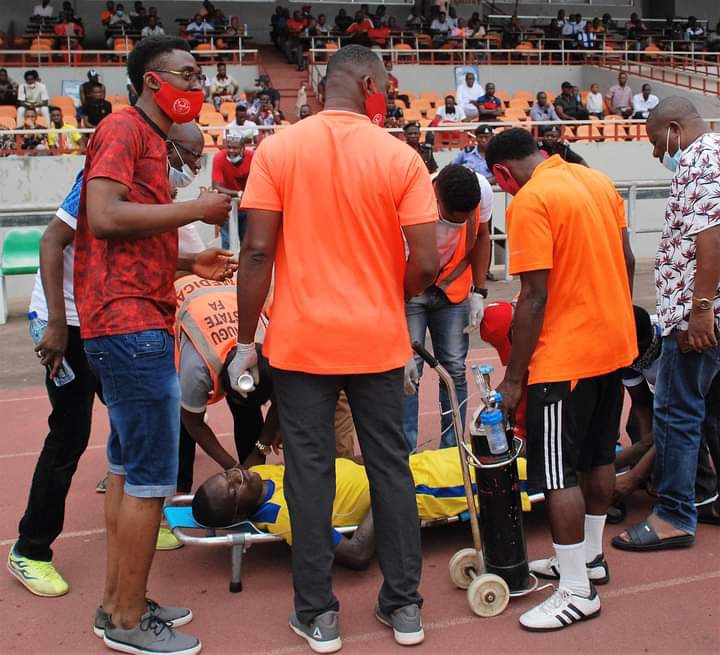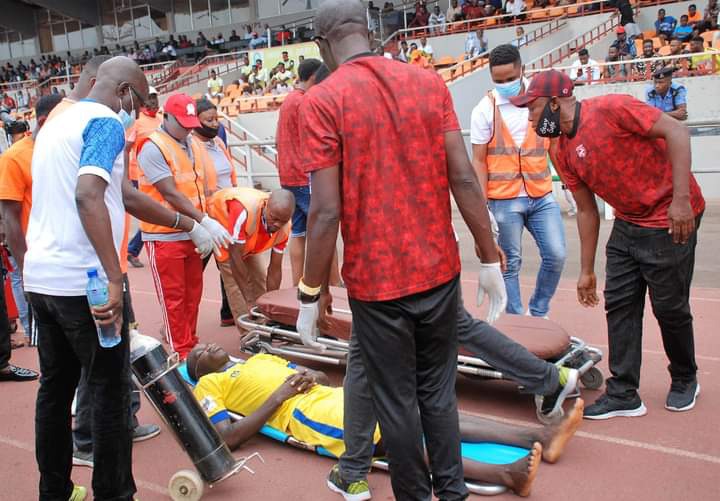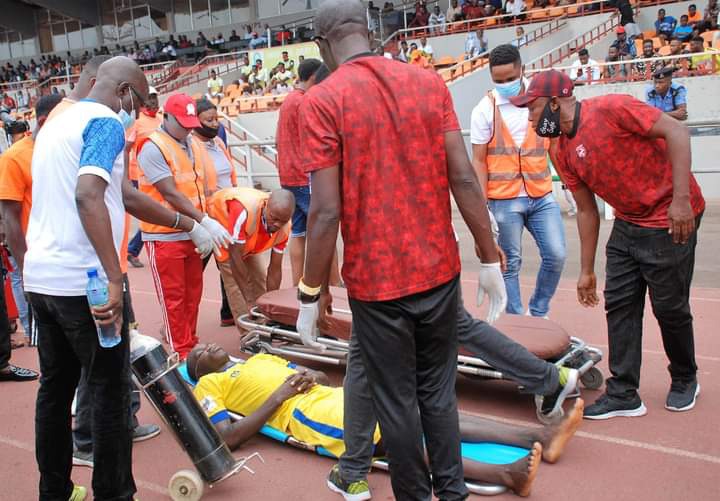 Content created and supplied by: Legalwhistle (via Opera News )