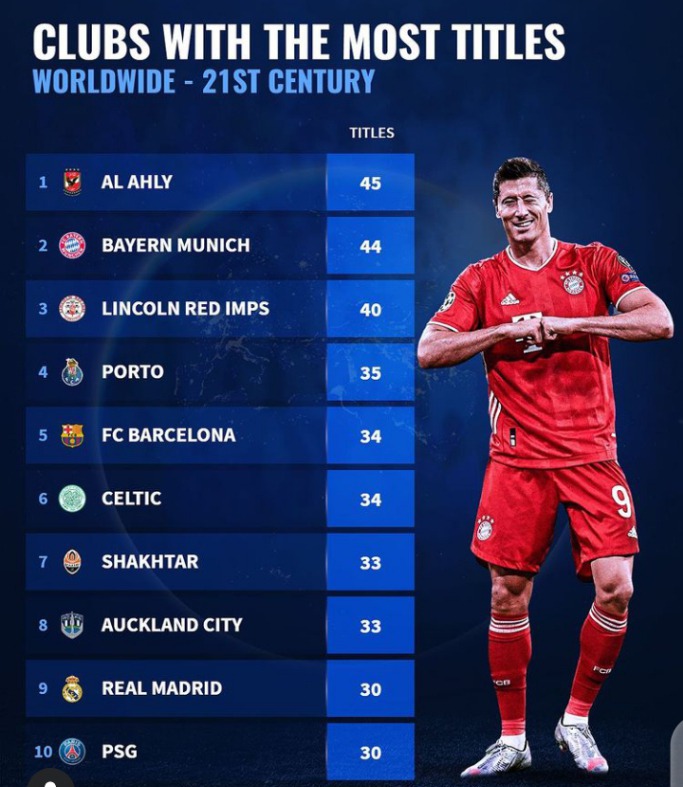 In this article we will be writing on clubs with most titles in 21st century,
Here are the clubs with most titles in 21st century.
Al Ahly, based in Cairo, is an Egyptian professional sports club and is known as the most successful team in Africa and one of the greatest African giants on the continent.It is best known for competing in the Egyptian Premier League, the highest division in the Egyptian football league system, for its professional football team.It is the world's most decorated football team.It was established as a meeting place for Cairo's Student Unions on 24 April 1907.
Al Ahly has a record of 42 titles in the national league, 37 national cup titles, and 11 national super cup titles, making them Egypt's most decorated team.Furthermore, Al Ahly has never been relegated to the Second Division of Egypt.
Barcelona is a Spanish professional football club, they competes in the top flight of Spanish football La Liga.
Content created and supplied by: Heisfrisky (via Opera News )