1.
Emma Dabiri
Emma Dabiri is an Irish-Nigerian author, academic, and broadcaster. Her debut book, Don't Touch My Hair, was first published in 2019.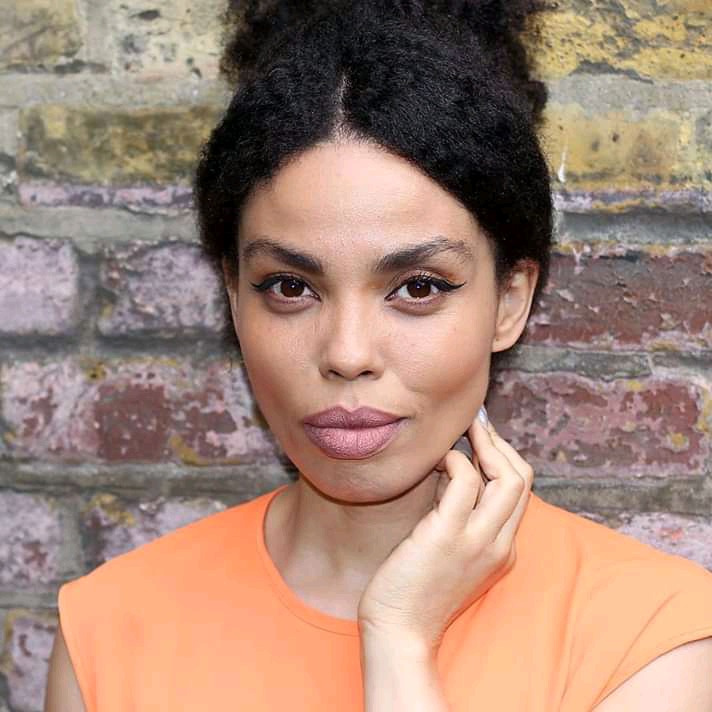 Emma Dabiri is the daughter of an Irish mother and a Nigerian father.
Although born in the USA and initially brought up in Atlanta, Georgia, Emma was just five years old when her family moved back to Dublin.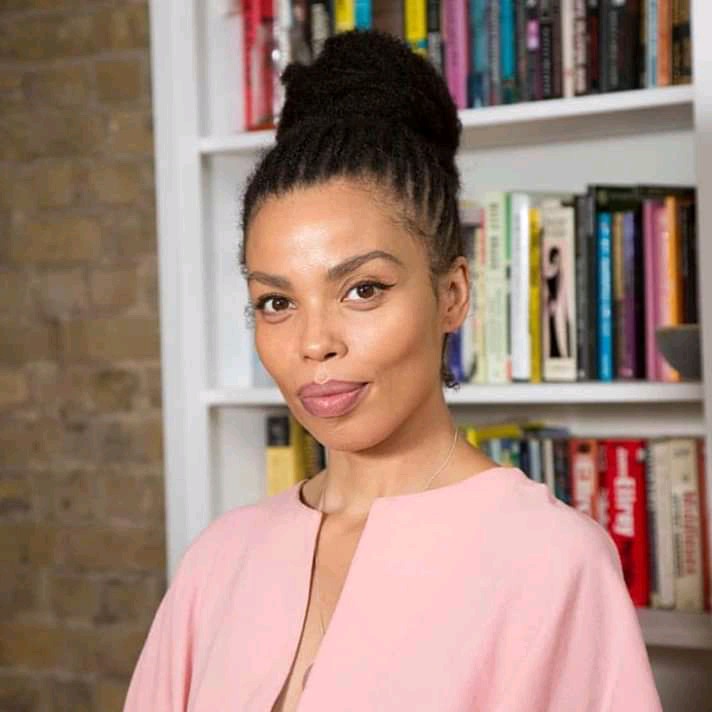 Emma Dabiri gained a BA in African studies and history, and an MSc in violence, conflict and development from The School of Oriental and African Studies (SOAS), where she went to work as a teaching fellow in the Africa department.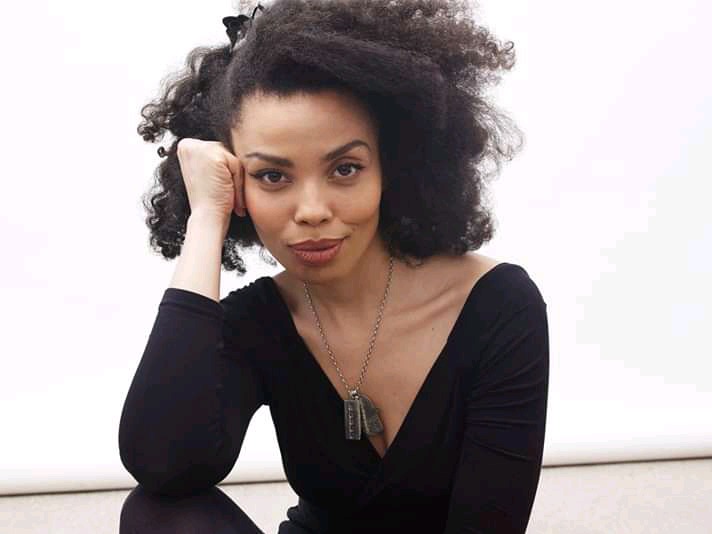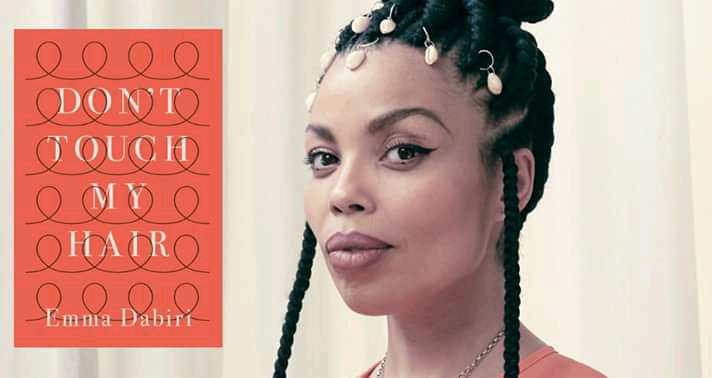 Emma Dabiri has also studied for a PhD in Visual Sociology entitled Mixed-Race A Ghost Story in the Sociology Department at Goldsmiths, University of London.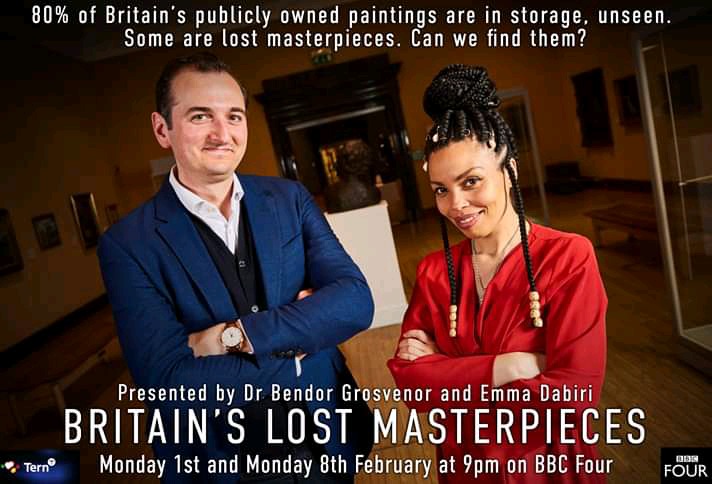 She has published articles in a variety of outlets such as The Guardian and The New Statesman.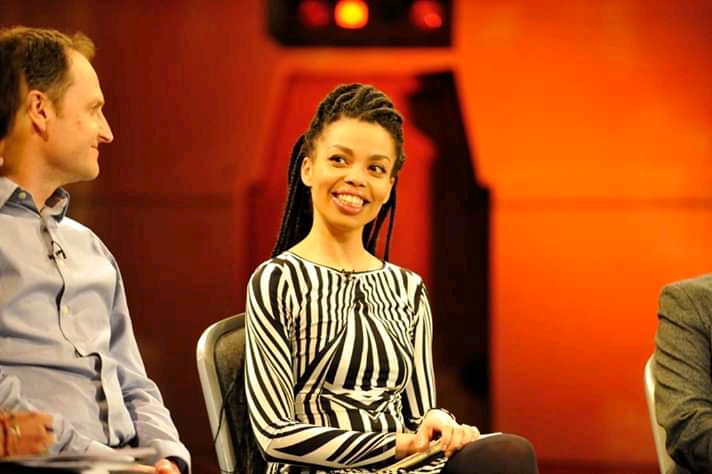 Her book A History of Hair was scheduled for publication in 2018.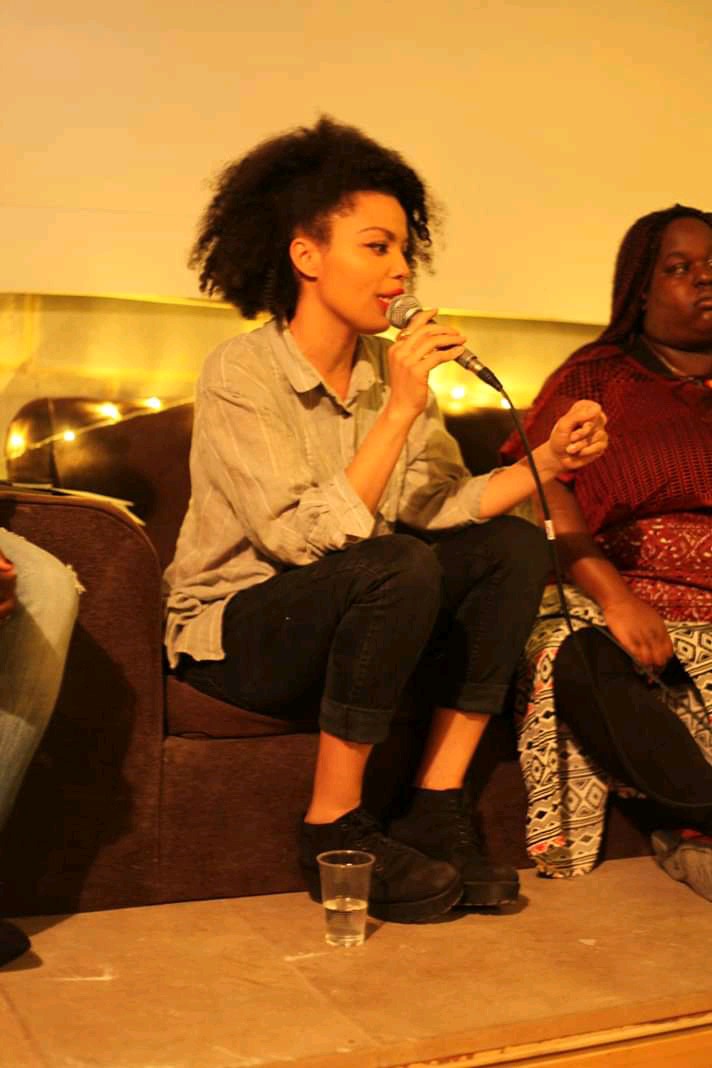 Emma Dabiri has presented reports for The One Show on BBC One.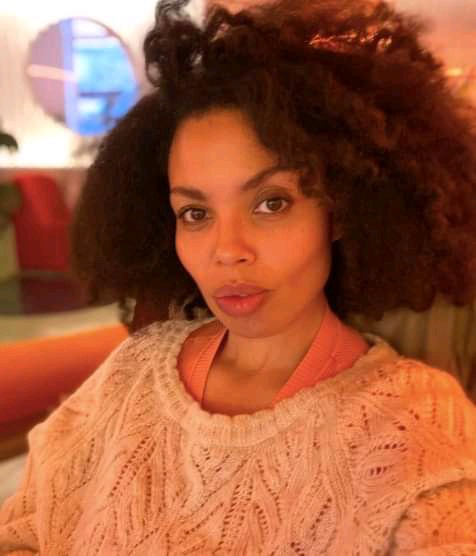 Her other television credits include hosting Back in Time for Brixton on BBC2 in 2016.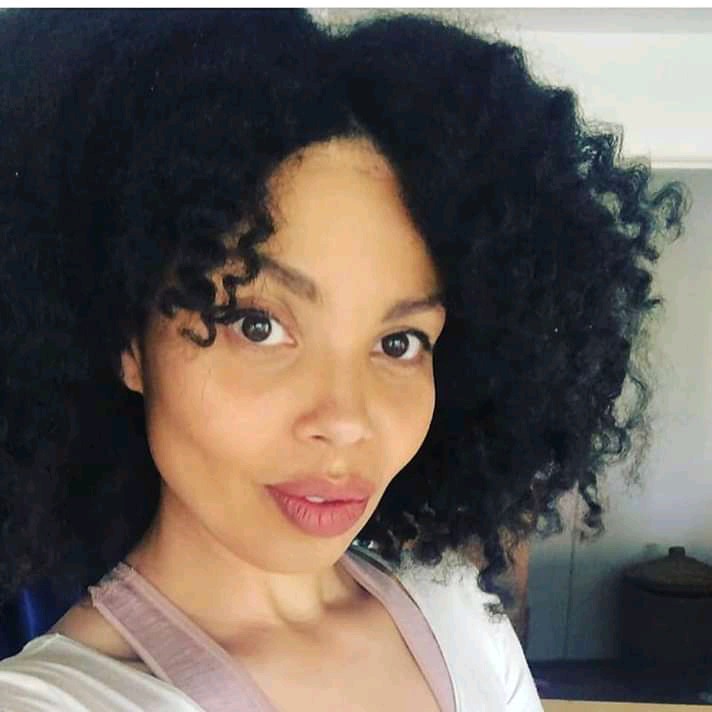 In 2017, the BBC announced that together with Annie Gray, Emma Dabiri was to present a new BBC Two series, The Confectioners.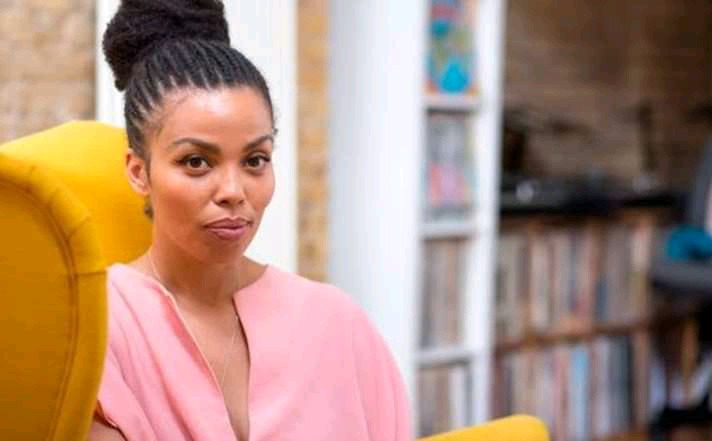 2.
Kamal Ibrahim
Kamal Ibrahim was on born 10 November 198. He is an Irish television presenter, actor and former male model. He was the winner of Mister World 2010, having won the competition held in Incheon, South Korea on 27 March 2010.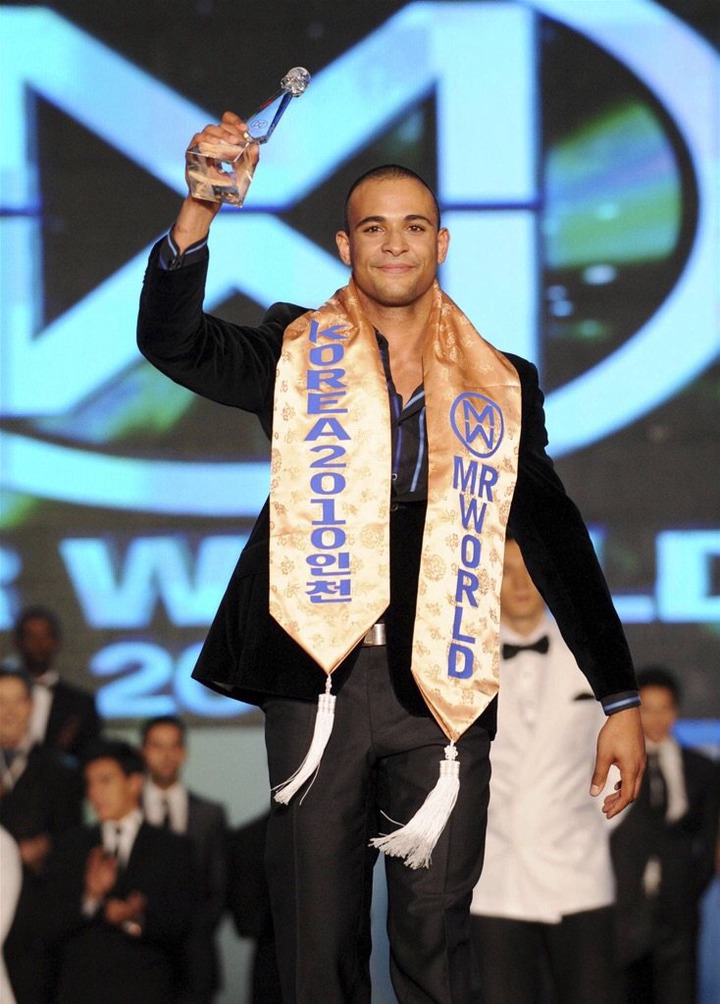 Kamal was born in Limerick, Ireland to a Nigerian father and an Irish mother; through his mother, Kamal is a first cousin of U.S. actor Danny DeVito. He finished primary school at J.F.K Memorial and went on to complete his leaving certificate at the Ardscoil Ris all-boys Catholic secondary school.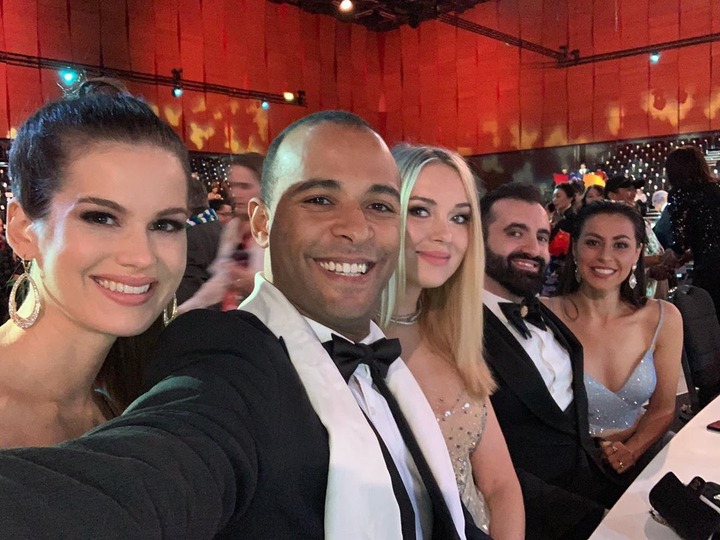 At 16, he enlisted as a part-time reservist in the Irish Defence Forces and was an active member for 9 years, serving as a 3 star private in the artillery & air defense unit.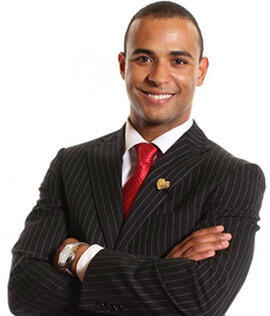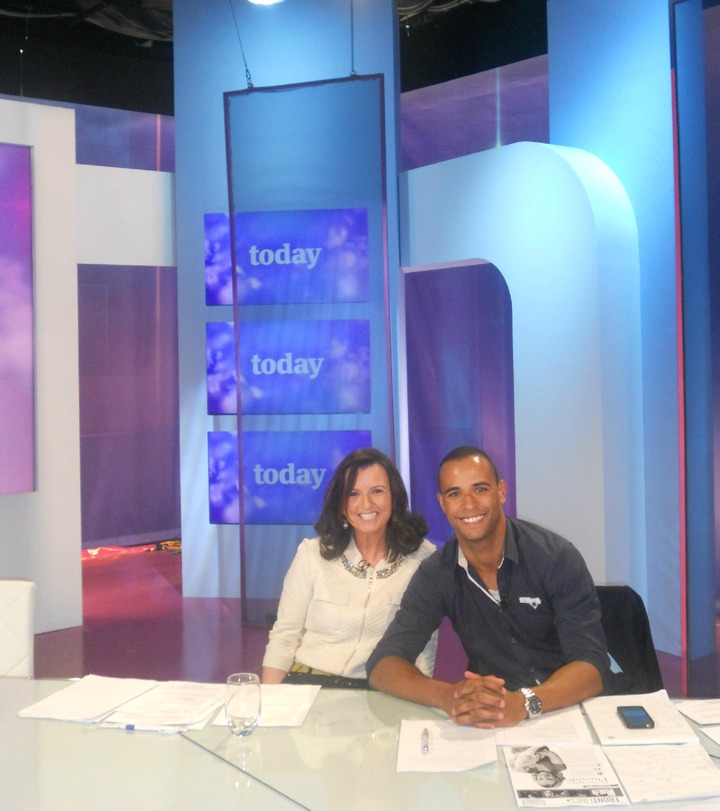 At 18 he attended the Limerick Institute of Technology to study Electronic Engineering. He dropped out of the college within a year to fund his way through flight school; he got his private pilot's license at the age of 19. He returned to college at 21 and earned a professional qualification in Resource Management while working as a recruitment consultant for engineering and pharmaceutical companies, which he continued until he was 23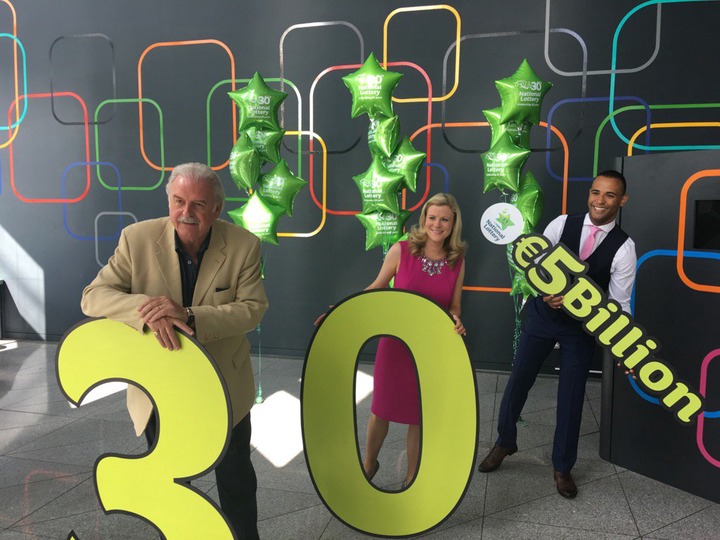 Ibrahim began modeling at the age of 19 to further fund his pilot studies. At 23 he was entered into the Mr. Ireland contest, which he won. The following year in March 2010, he was flown to South Korea to represent Ireland at "Mr. World," the world's largest and most famous, 'boot camp styled' modeling contest. Of the 74 countries represented, Ibrahim placed first and was crowned "Mr. World," "The worlds most desirable man". Ibrahim spent the following 2 years traveling the world as the global ambassador for the Mister World Organisation.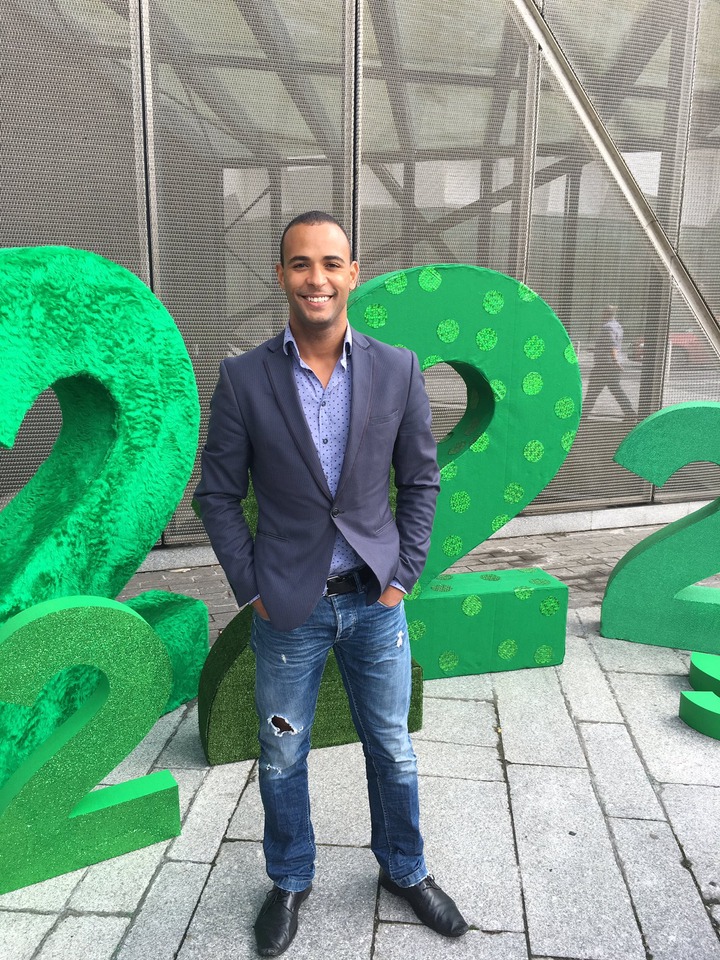 In January 2011 Ibrahim began to explore television. He attended The Park Studio in Dublin and Aspire Presenting in London to learn about television production and to train as a television presenter. In the summer of 2011 he enrolled at the Met Film School in Ealing studios in London to train as an actor for film and television; he also took up hip-hop, salsa and Jazz at Pineapple dance studios, received vocal training at the London Academy of Media, Film & Television, and worked intermittently as an online game show presenter for Gold Rush TV.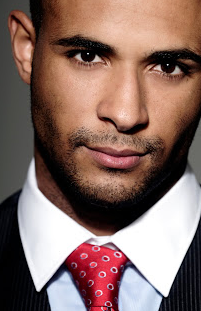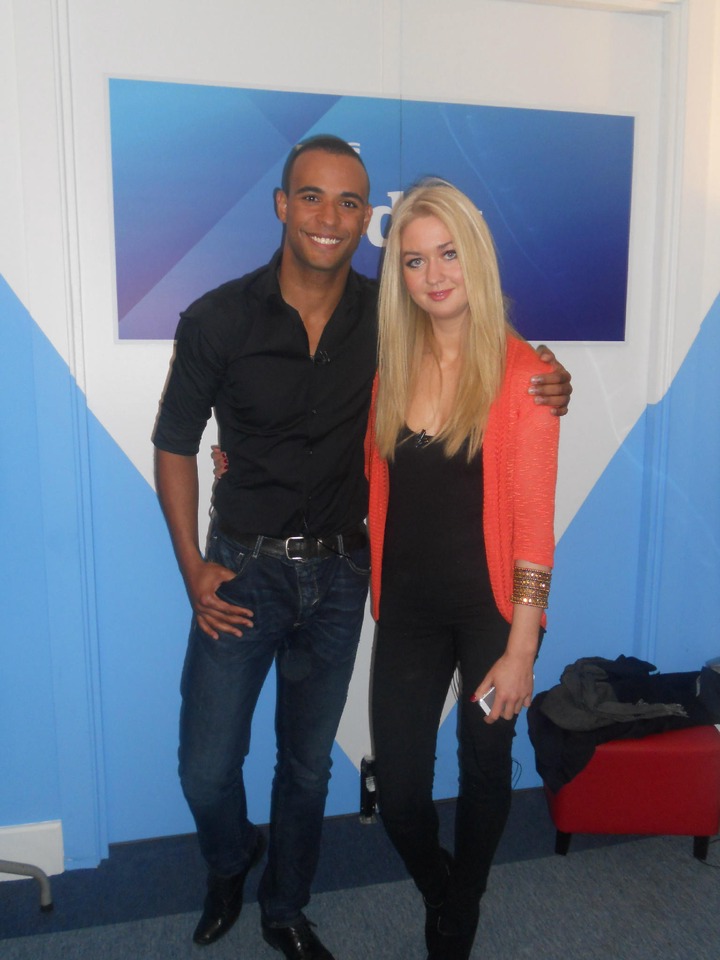 Ibrahim moved to Australia in March 2012. He returned to recruitment for a period. He soon found work as an actor, model and presenter through several agencies in Sydney.
3.
Laura Izibor
Laura Elizabeth Arabosa Izibor, born 13 May 1987, is an Irish recording artist, musician and producer. She won the RTÉ 2fm song contest while still in secondary school. She went on to win an award at the 2006 Meteor Music Awards. She also performed at that year's Electric Picnic music festival and Music Ireland 2007. Izibor has opened for Aretha Franklin, India Arie, Estelle , Maxwell, and John Legend on tour.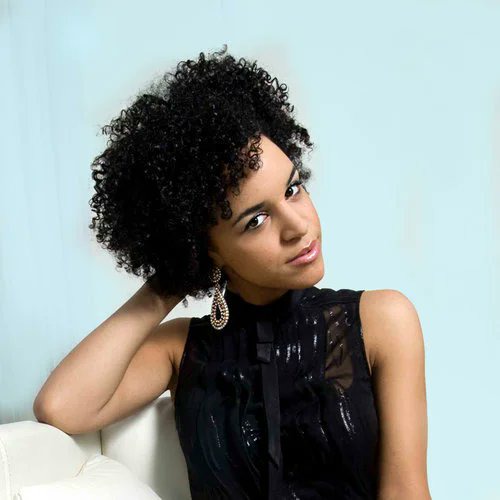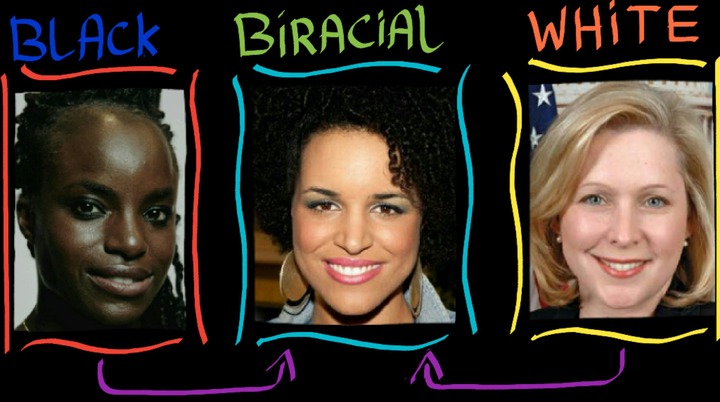 Her debut album, Let the Truth Be Told, was released in Ireland on 8 May 2009. Izibor has appeared in The CW television show, One Tree Hill , where she plays Erin Macree.
Laura Elizabeth Arabosa Izibor was born on 13 May 1987 in Dublin, Ireland. She is the fourth of five children born to Irish mother Trish and Nigerian father Saul.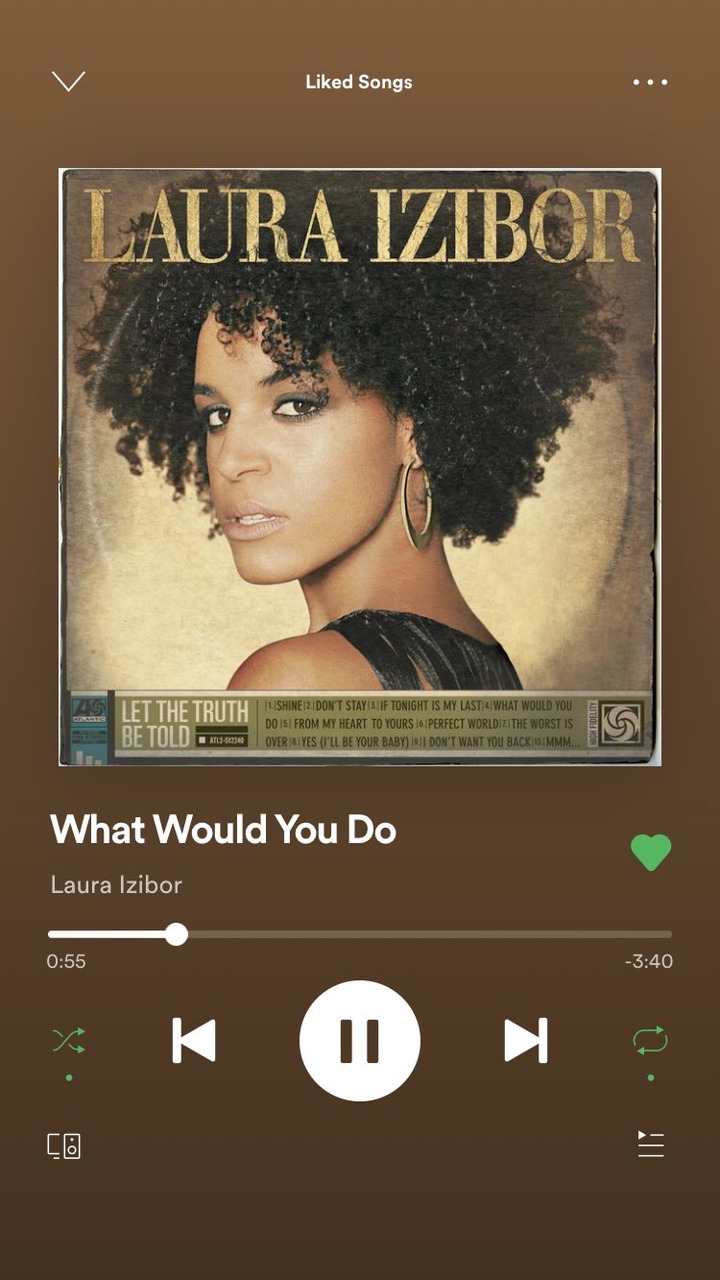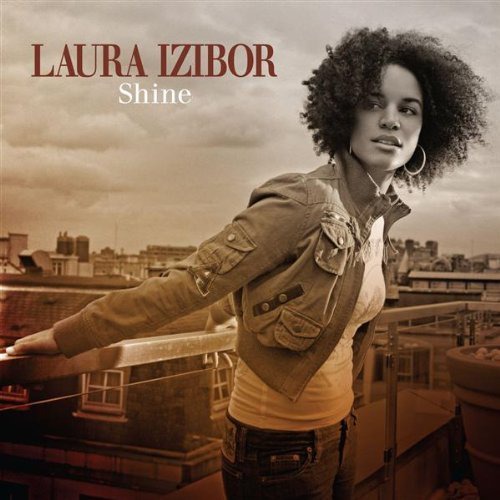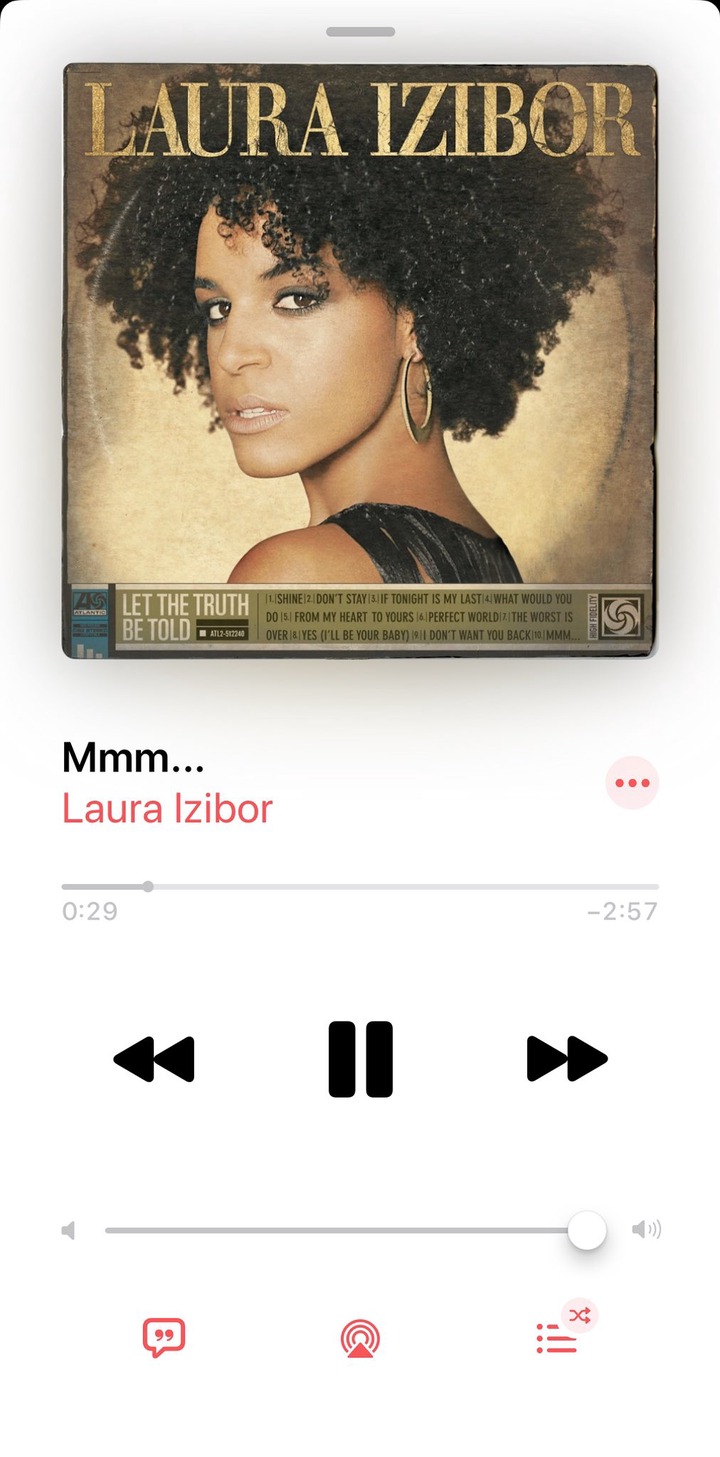 4.
Paul McGrath
Paul McGrath is one of the greatest footballers to ever play for the Republic of Ireland soccer team. The fact that he managed to perform so well for so long for his clubs and country is all the more remarkable because he was beset by ongoing injury problems and off-pitch issues. McGrath suffered many injuries to his knees over his career and the effects of his alcoholism caused him to miss matches for football club and country on occasions.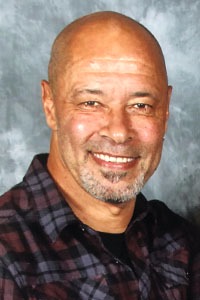 McGrath was a natural and magnificent athlete with outstanding soccer talent. His preferred position on the football pitch was at centre-half however the Irish soccer manager Jack Charlton, often deployed him with great success in midfield. From an Irish perspective two of his greatest performances for the Republic of Ireland soccer team were both against Italy and both at World Cup finals. His performance in Rome in 1990 and particularly in New York in 1994 are the stuff of Irish football legend.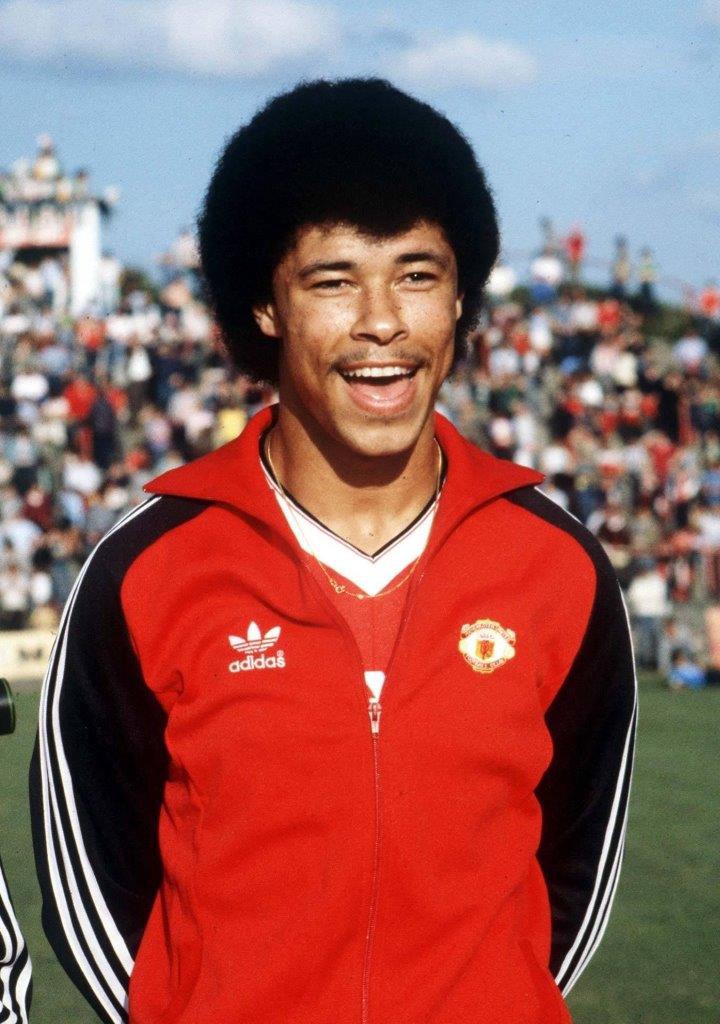 Paul McGrath was born in London in 1959. His mother, Betty, was Irish and the father that he never met was Nigerian. They were not married and in those unenlightened days such a union would have been very much frowned upon. Raising a mixed race baby as an unmarried mother in Ireland in those days just wasn't on so for most people so McGrath's mother headed for London. Shortly after Paul was born his mother came home to Dublin and put her baby up for adoption. McGrath was raised in orphanages and foster homes in Dublin.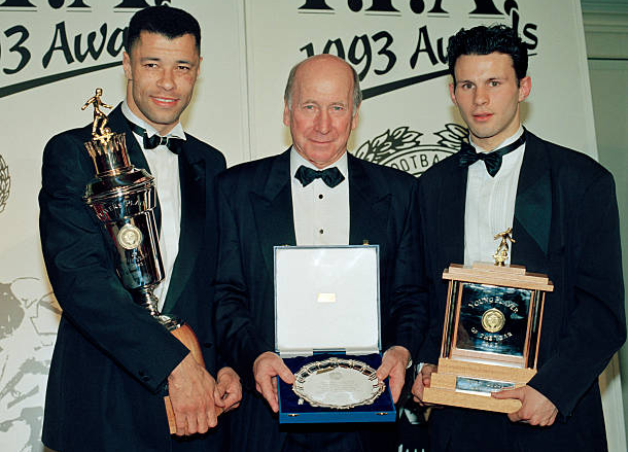 As a boy Paul McGrath's love was soccer. It was his means of self-expression and in ways it was a form of escape. His natural talent was apparent from an early age. He played his schoolboy soccer for Pearse Rovers and later he played junior football for Dalkey United.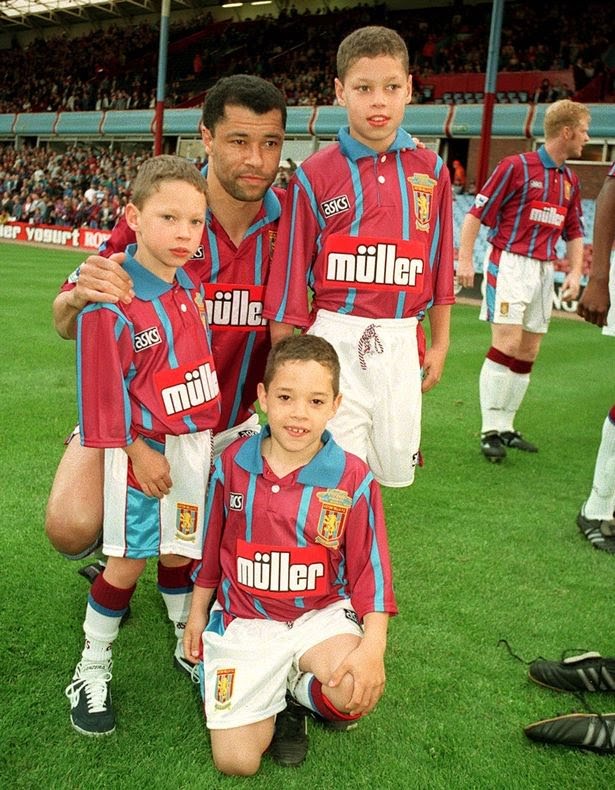 In 1981 Paul McGrath became a professional soccer player when he signed for St Patrick's Athletic in Inchicore, Dublin. It was during his short football career with St Pat's that his performances on the pitch were so good that he was dubbed 'The Black Pearl of Inchicore'. McGrath's physique, presence and pure football talent made him stand out on any football pitch that he graced and it wasn't very long before the Irish scouts of English football clubs came calling.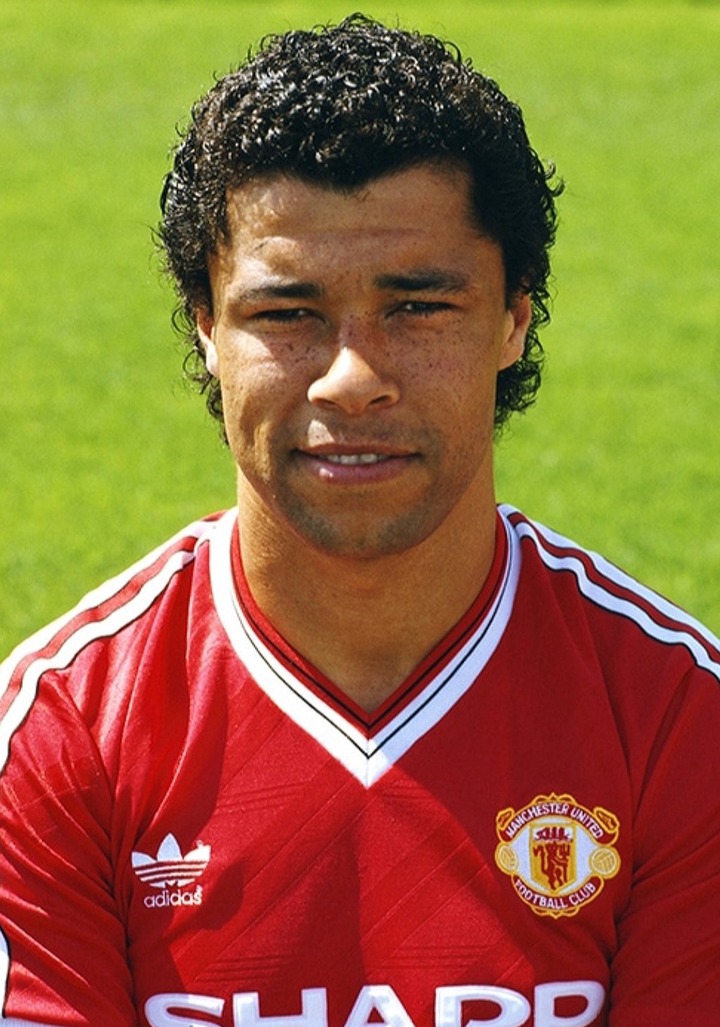 After just one season with St Pat's Paul McGrath's left Ireland in 1982 to begin his English soccer career with Manchester United having been spotted by United's talent scout Billy Behan. At the time United were managed by Ron Atkinson and the team played with a smile on their faces and in a somewhat cavalier fashion. Atkinson was a larger than life character and McGrath took to him immediately. After some initial difficulty in adjusting to the demands of the United training routine Paul settled down to the life of a professional footballer in Manchester. He was helped by the fact that there were other Irish soccer players at the club such as Frank Stapleton, Kevin Moran and Ashley Grimes.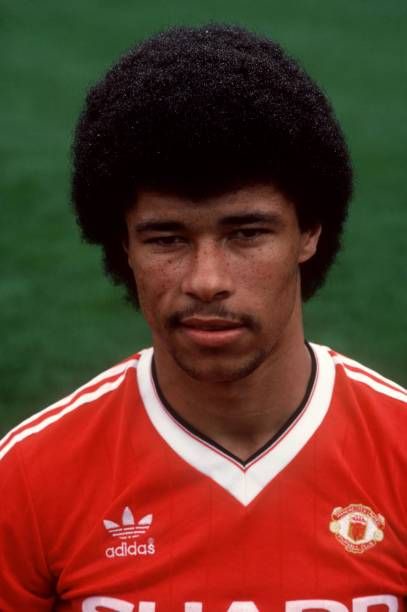 In Dublin Paul McGrath made his international debut for the Republic of Ireland international soccer team in 1985 in a friendly against Italy. The Italians would later be the opponents for two major highs in his international career. He subsequently featured in two of Ireland's three matches in the Euro '88 football finals in Germany.
While his preferred position was centre-half he was competing with the likes of Mark Lawrenson, David O'Leary, Kevin Moran and Mick McCarthy for a berth in the defence. When Jack Charlton took over as the Ireland soccer manager he recognised that with those players he did not need McGrath in defence but he also recognised that McGrath was too good to leave out of the team. Charlton's solution was to play Paul in midfield. He was certainly good enough and he repaid his manager's faith in spades.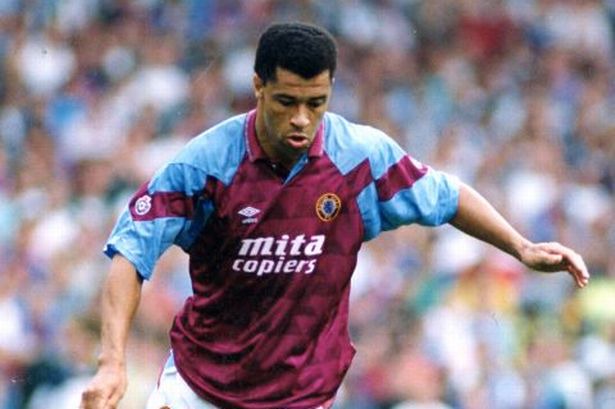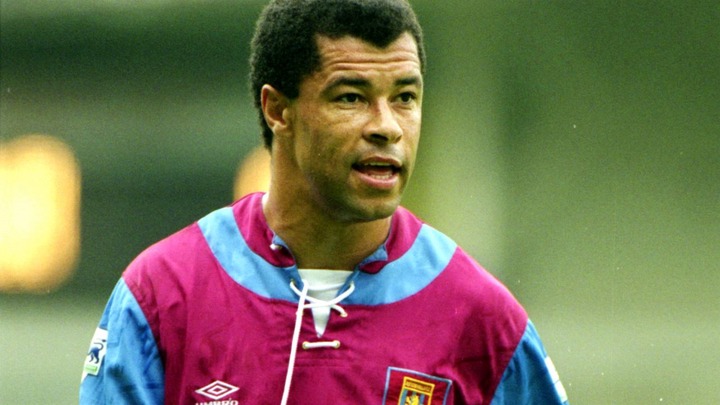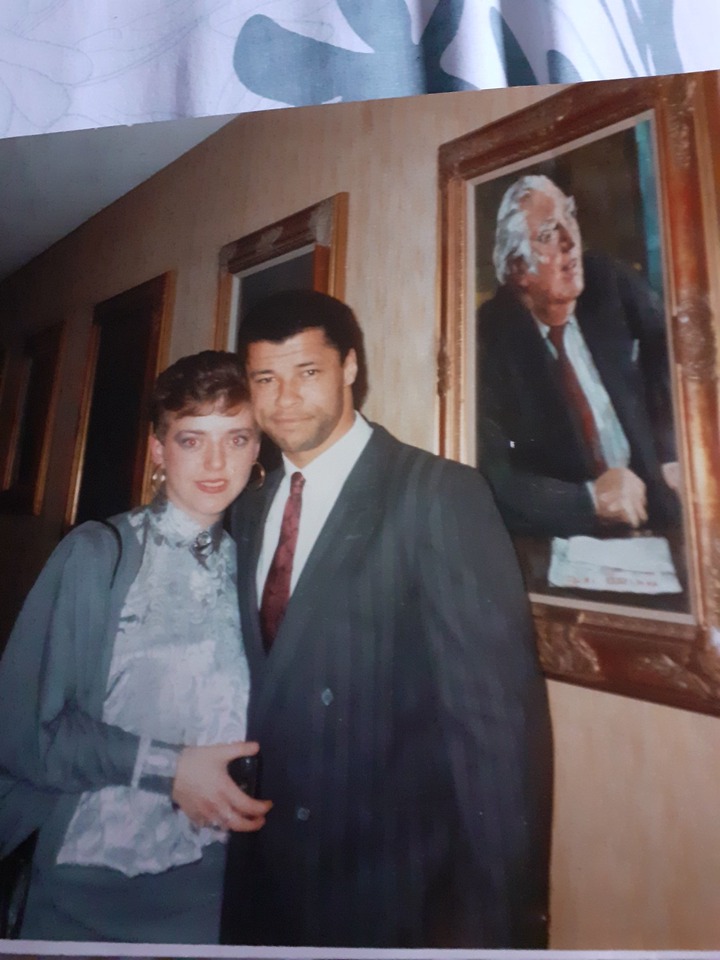 Paul McGrath represented his country 83 times on the football pitch scoring eight goals. It is difficult to recall a single poor performance by Paul when playing soccer for Ireland. Even when playing out of his normal position on the pitch invariably he was one of the star performers match-in match-out. Two stand-out performances spring to mind when Irish soccer fans are asked about Paul's greatest matches for Ireland. Both were against Italy. In the quarter final of the 1990 World Cup in Rome Italy were overwhelming favourites to win the match. In a very good overall team performance McGrath's performance stood out as the Irish lost narrowly 1-0.
5.
Andrew Abiola Omobamidele
Andrew Abiola Omobamidele, born 23 June 2002, is an Irish professional footballer who plays as a defender for Norwich City.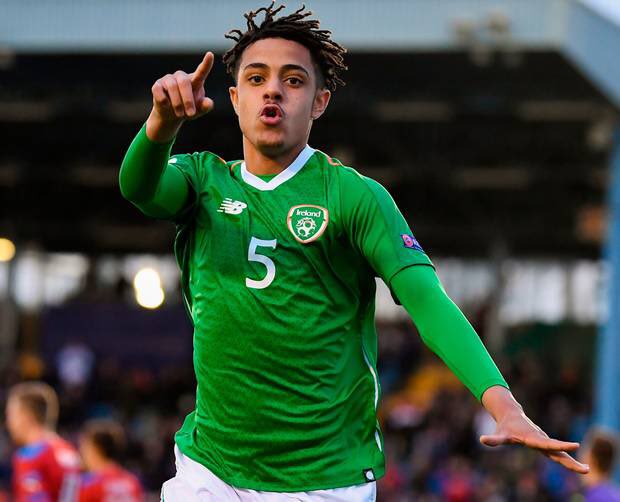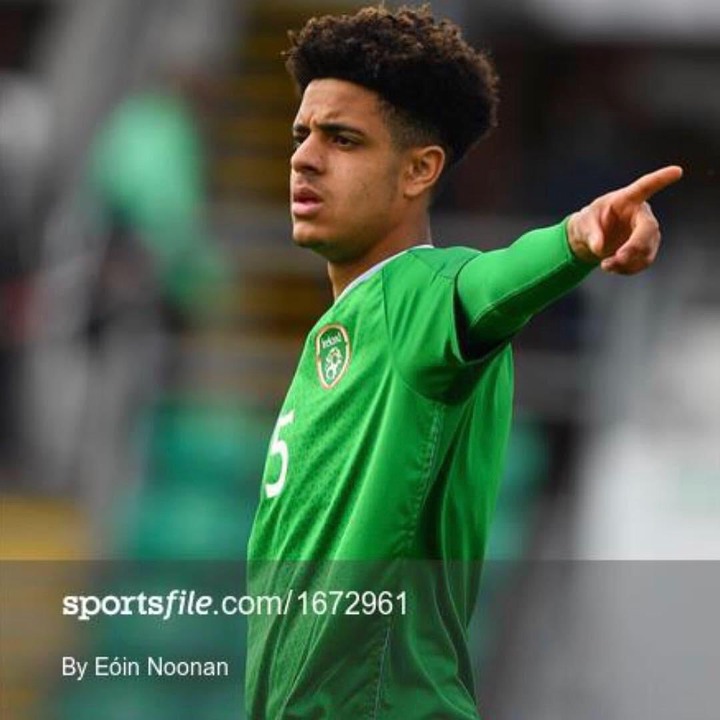 On 23 December 2020, Omobamidele signed his first professional contract with Norwich City. He made his debut with Norwich on 16 January 2021 as a substitute in a 2–1 EFL Championship league win against Cardiff City.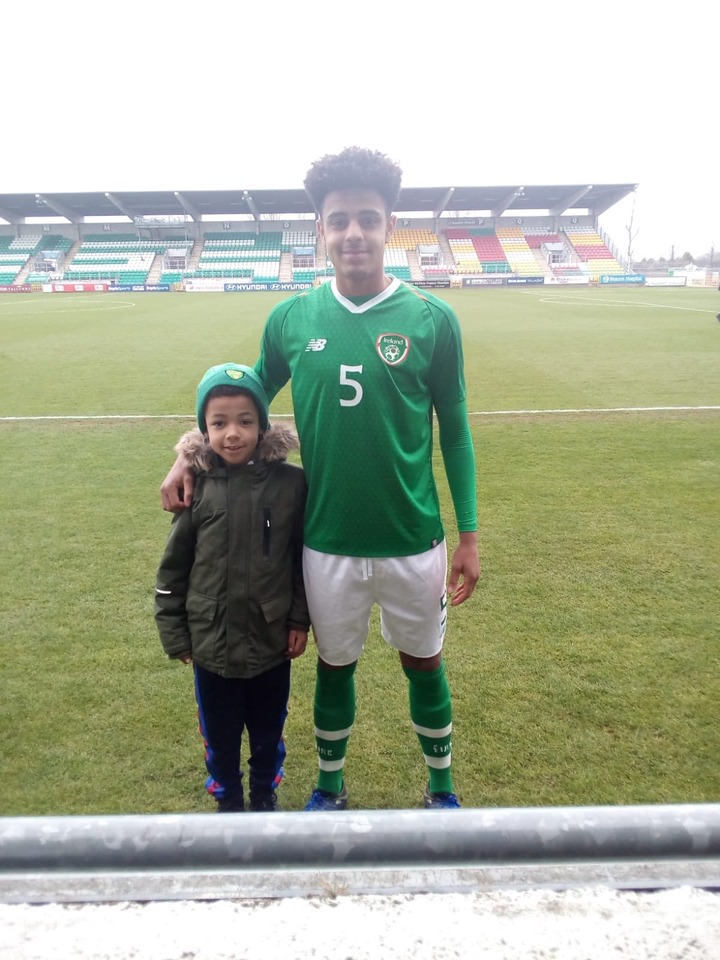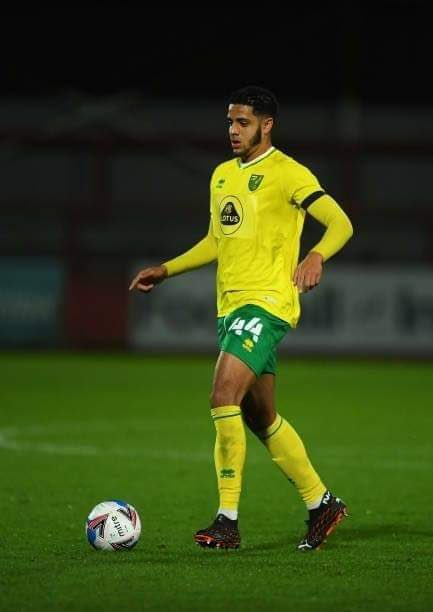 Omobamidele was born in Ireland to a Nigerian father and Irish mother. He is a youth international for the Republic of Ireland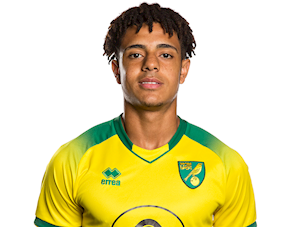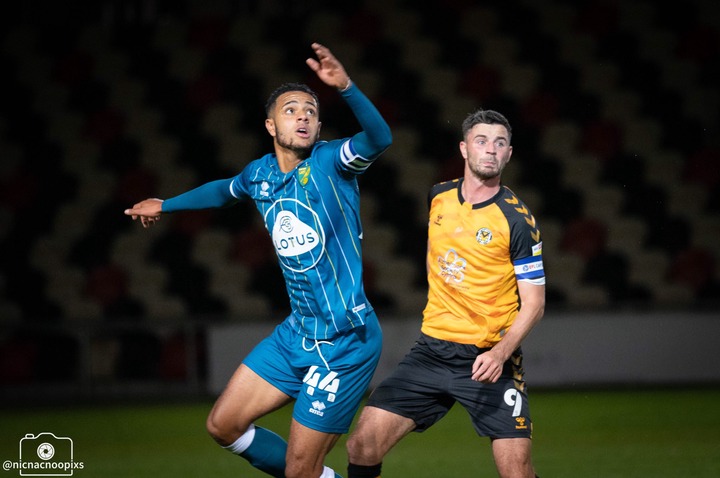 6.
Lanre Oyebanjo
Olanrewaju Olusegun Mark Bamidele " Lanre" Oyebanjo, born 27 April 1990, is a professional footballer who last played as a defender for National League South club Welling United. He has played in the Football League for York City and Crawley Town.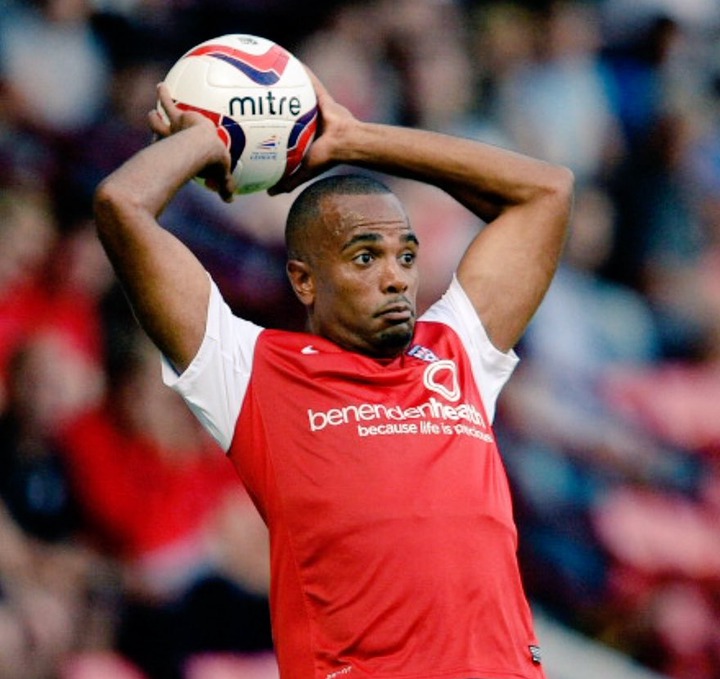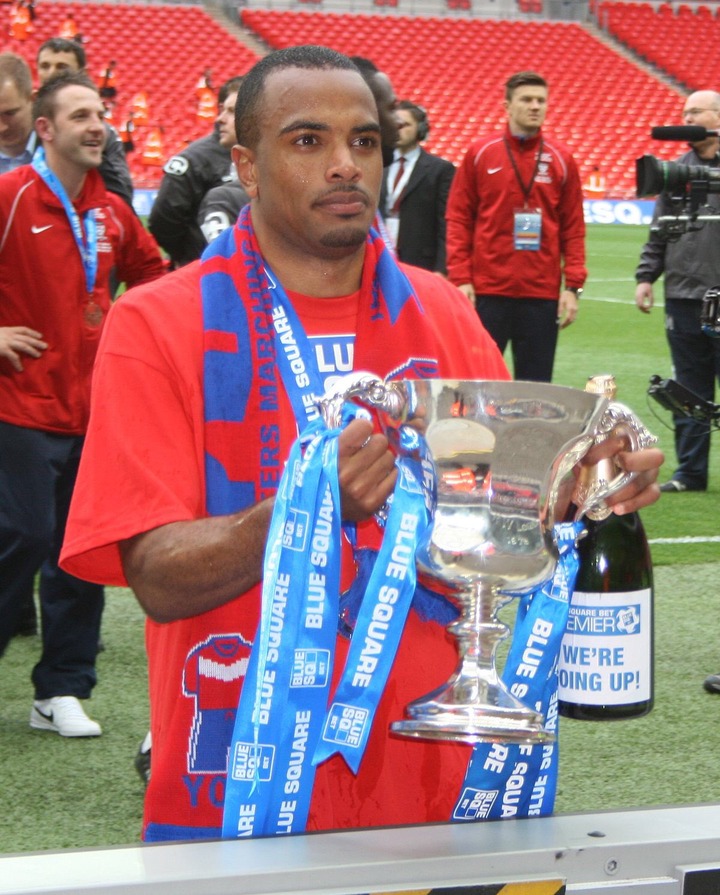 Oyebanjo started his career with West Ham United 's youth system and after being released joined Waltham Forest in 2006. He spent one season with the Isthmian League Division One North club before joining League Two team Brentford in 2007. Having not made any first-team appearances for Brentford, Oyebanjo dropped into the Conference Premier with Histon in 2008. He helped Histon to the play-off semi-final in his first season , but after their relegation to the Conference South in 2011 he remained in the Conference Premier with York City. Oyebanjo scored York's second goal in their 2012 FA Trophy Final victory and then played in the 2012 Conference Premier play-off Final, which the team won to earn promotion to League Two. Having been voted York's Clubman of the Year for the 2013–14 season , he signed for League One team Crawley Town in 2014. They were relegated to League Two in 2014–15 , and Oyebanjo was released a year later. He returned to York in 2016, who were newly relegated to the National League, before being released a year later.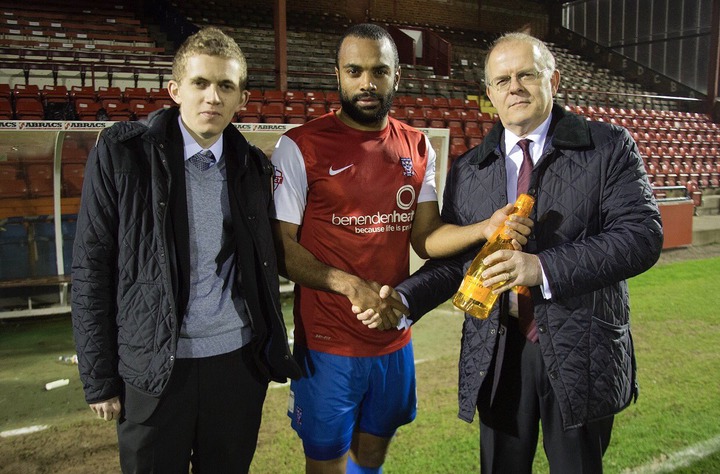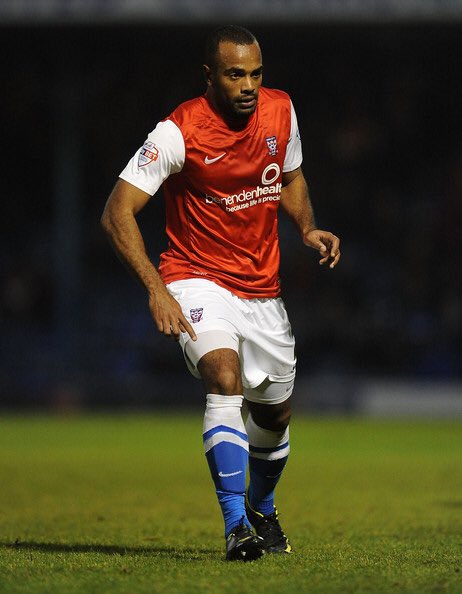 Oyebanjo was born in Hackney , London to a Nigerian father and an Irish mother.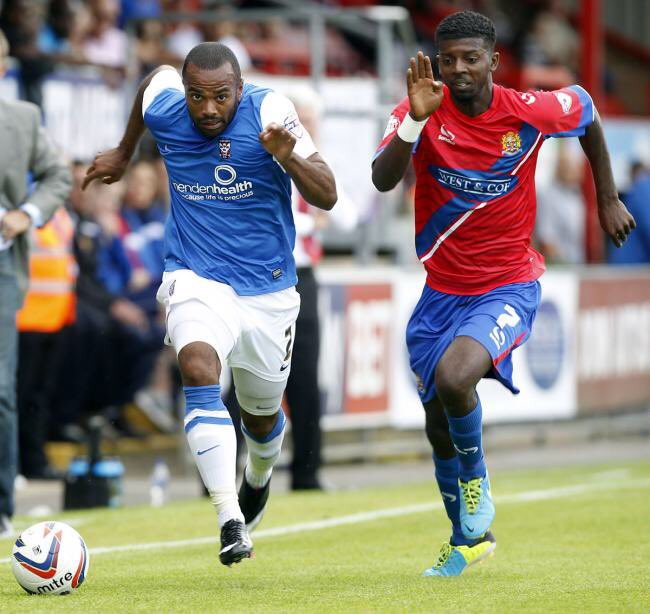 7.
Sophie Spence
Sophie Spence, born 26 February 1987, is a former Ireland women's rugby union international. Spence represented Ireland at the 2014 and 2017 Women's Rugby World Cups.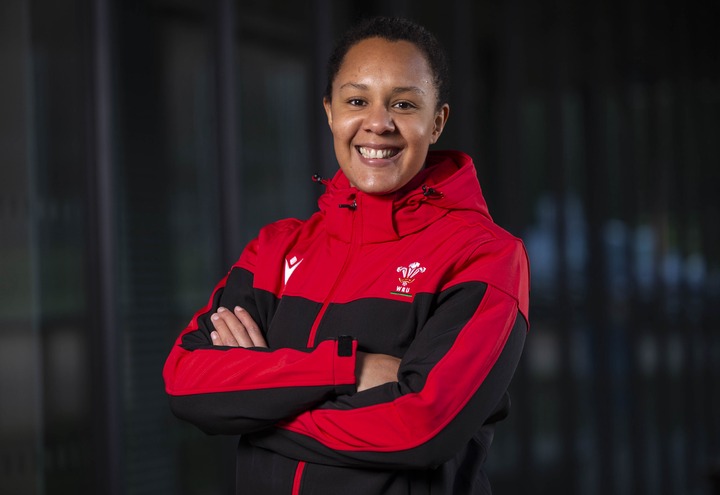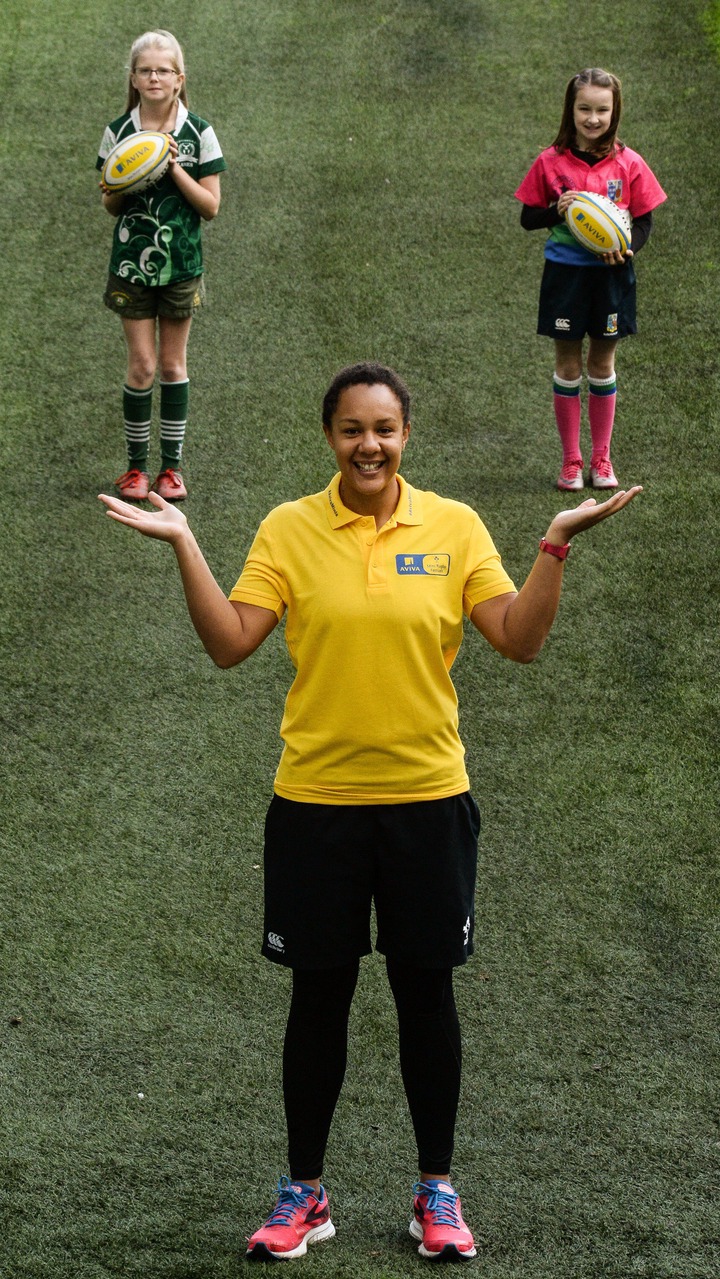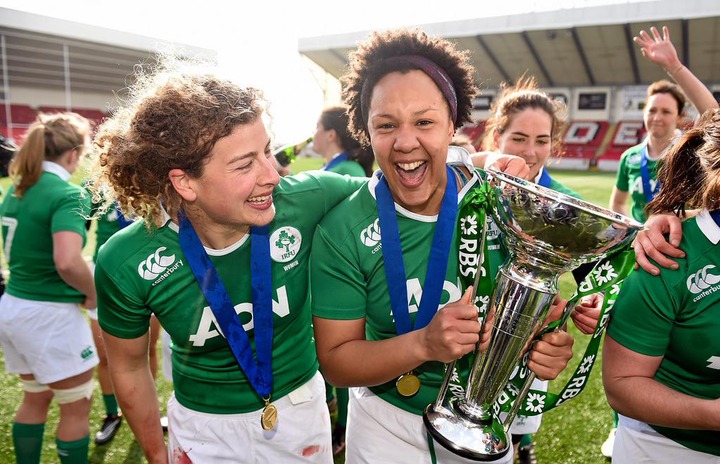 Spence was a member of the first Ireland teams to defeat England and New Zealand. She was also a member of the Ireland teams that won the 2013 and 2015 Women's Six Nations Championships. Spence is a British Nigerian who qualified to represent Ireland through her mother, who was originally from Lisburn, County Antrim.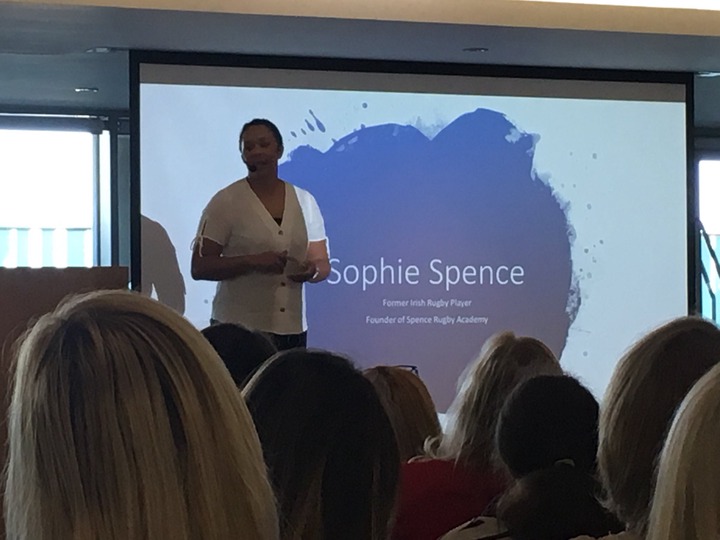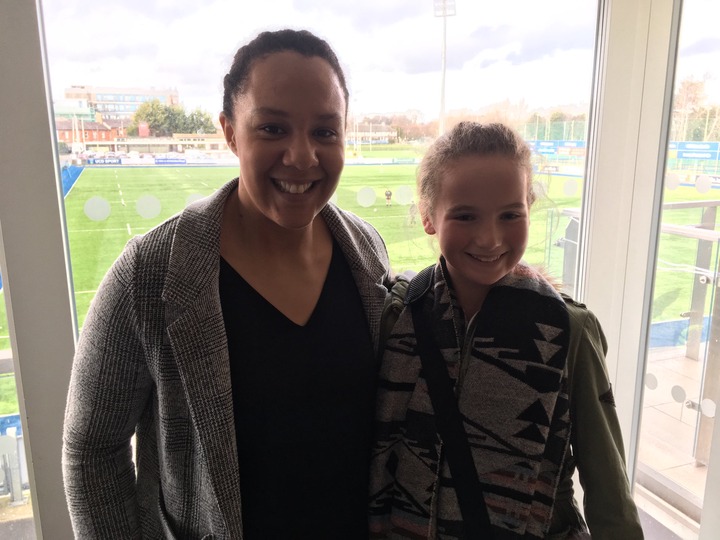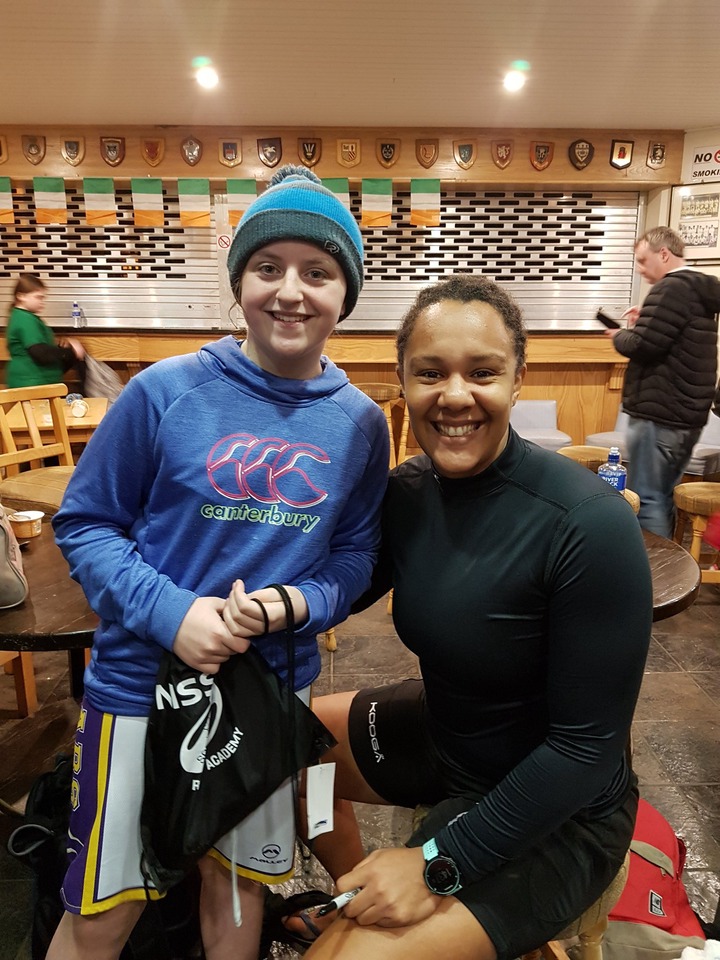 In October 2015 she was nominated for Worlds Women's Player of the Year award alongside France captain Gaélle Mignot and New Zealand scrum-half Kendra Cocksedge.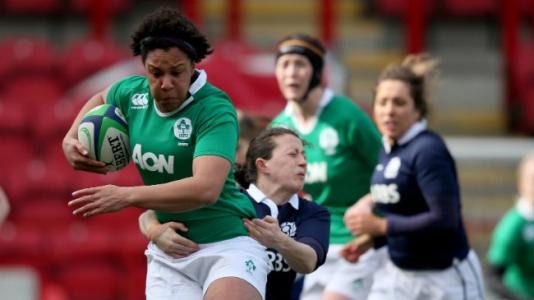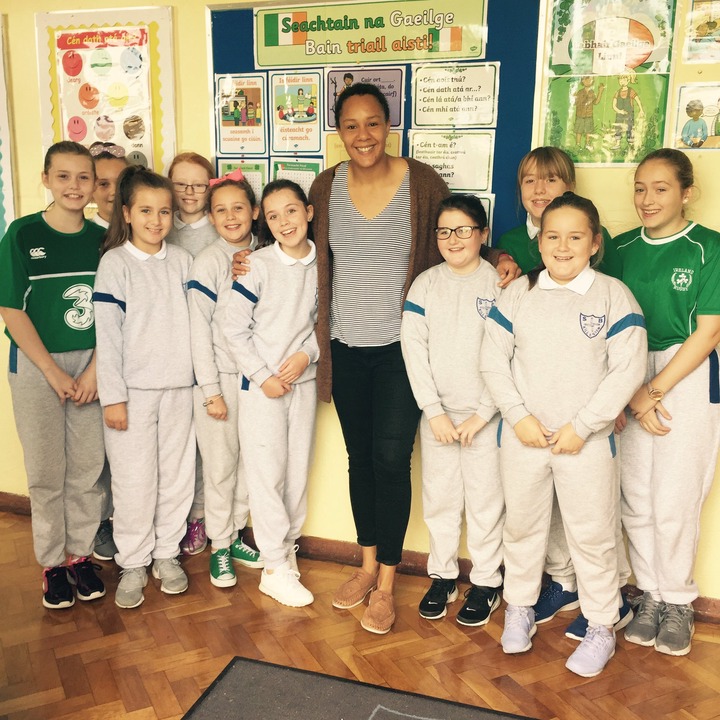 Spence is the daughter of Myrtle Spence, who was originally from Lisburn, County Antrim, Ireland. Her father was a Nigerian marine engineering student. Myrtle Spence moved to South Shields, Tyne & Wear in the early 1980s, when she was in her mid-twenties, and subsequently met and had a relationship with Sophies father. Sophie Spence was born and raised in South Shields, where she attended Ashley Road Primary School and Brinkburn Comprehensive. As a child she regularly spent holidays with her mothers family in Belfast. In her youth, Spence initially played netball. Between 2005 and 2010 she attended Teesside University, where she gained a BASc in sports and exercise coaching science, a masters degree in sport psychology and a PGCE.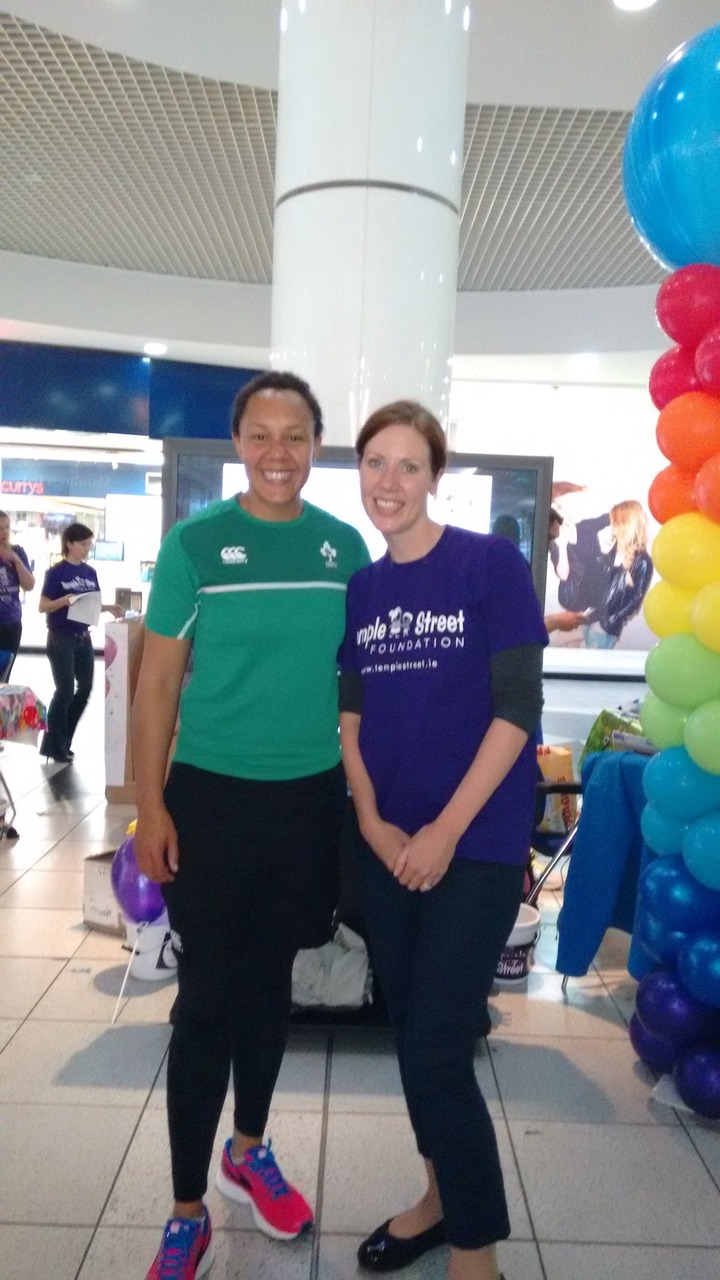 8.
Kevin Sharkey
Kevin Sharkey, born 1961, is an Irish artist, political activist, former television presenter and actor. He sought a nomination to run in the 2018 Irish presidential election, but withdrew his bid on 17 September 2018.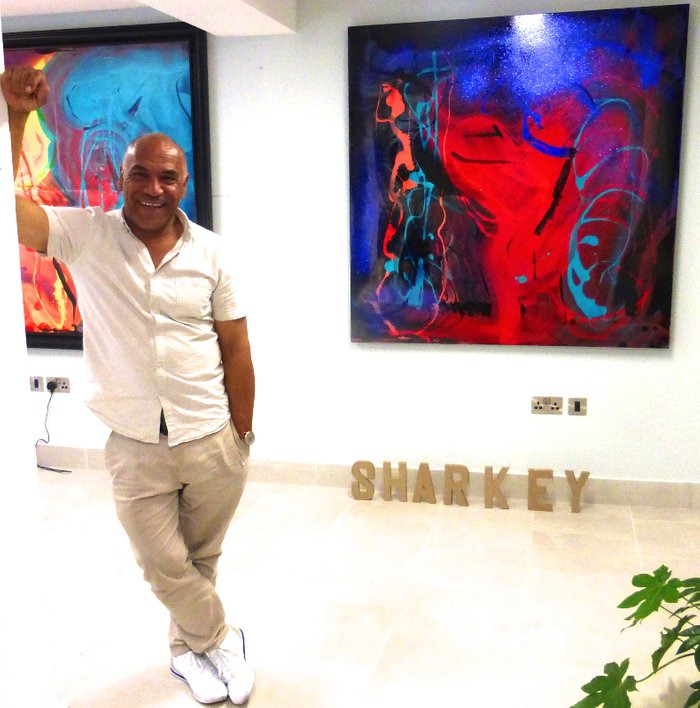 Sharkey was born in Dublin in St. Patrick's Mother and Baby Home on the Navan Road in 1961, but was brought up in Killybegs, County Donegal. His birth father was a Nigerian student at the Royal College of Surgeons in Ireland, and his birth mother was of Irish descent. With no state supports available for single parents, adoption was the societal norm. Kevin was adopted by the Sharkey family at a very young age. As a child he took part in Irish dancing, which won him 37 medals before the age of 12. He was also a runner-up in the all Ireland Disco dancing championship at Zhivago nightclub at the age of 16.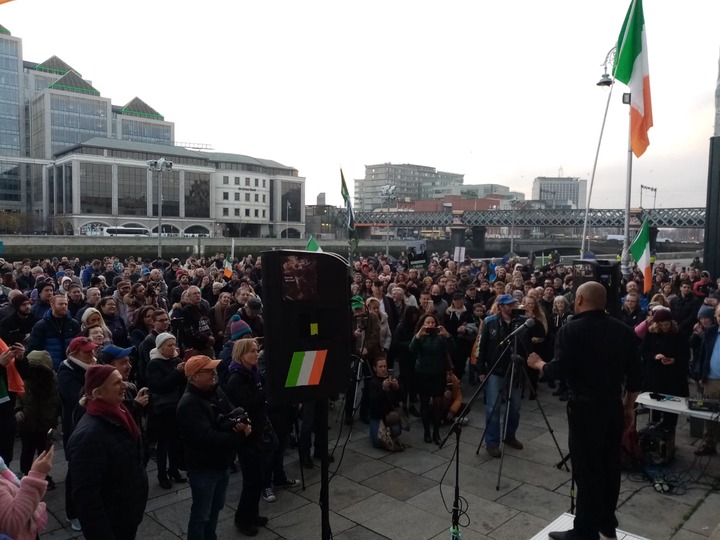 Sharkey has had many different career paths, including being a chef, a fisherman, a singer-songwriter and a TV presenter. He was Ireland's first ever bi-racial television presenter on a show called Megamix, and presented British television music show The Roxy from 1987. He was also briefly a photographer and a model, photographed by David Bailey.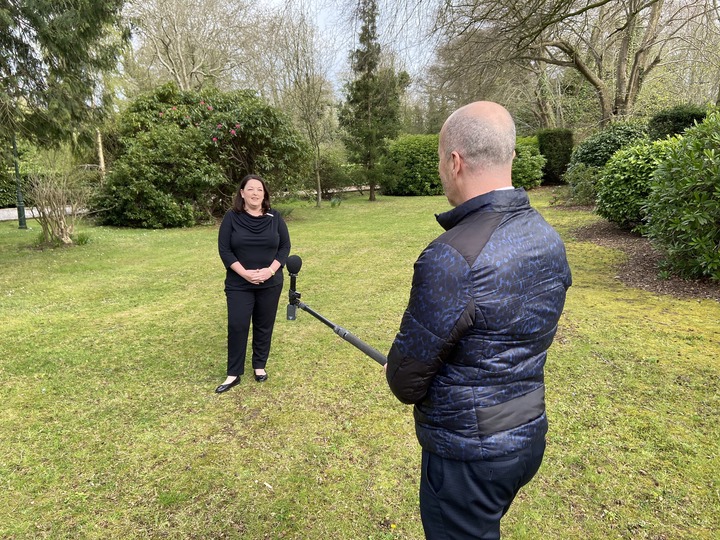 Sharkey regularly collaborated with Irish rock band, The Boomtown Rats, and German disco group Boney M., writing lyrics and melodies for both. He wrote the latter group's 1989 single Everybody Wants to Dance Like Josephine Baker.
Sharkey had a small part in Father Ted where he played a priest named Father Shaft in two episodes.
He has had exhibitions in Dublin, London, Ibiza, Amsterdam and New York City. In 2007 his What Colour Are Kisses exhibition sold out completely within 48 hours. He has had gallery shows solely dedicated to his work in Dublin, Donegal, Mayo, Boyle, Ibiza and London's Mayfair. His painting Roisin raised €26,100 in 2008 for People in Need in the RTÉ Telethon. His work has included, Samantha Mumba's bust and 'Moolah'. Sharkey paintings were also included in the music video of Estelle and Kanye West's 2008 hit single, American Boy.
In May 2016, Sharkey voiced his opposition to Irish government spending on foreign aid, as well as the influx of immigration in Ireland.
In March 2017, Sharkey denounced the Catholic Church's role in the Tuam foster home scandal, invoking his own negative experience of the Irish foster care system at the time, mentioning sexual abuse and the existence of unmarked graves of young boarders who had died at his school in Salthill, Galway.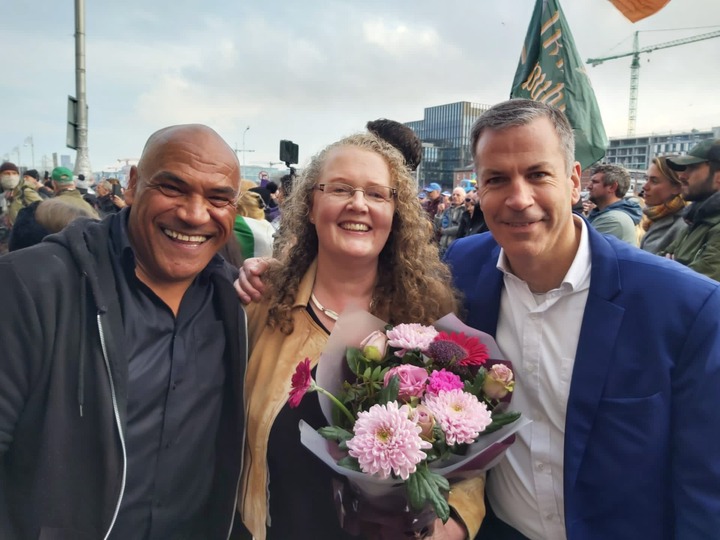 In the same month, Sharkey announced his opposition to current Irish immigration policy and the contentious atmosphere surrounding debate of the issue, declaring he intended to enter politics in order to open up dialogue. In the months since he made several appearances on Irish television and radio speaking out against political correctness and the perceived prioritization of immigrant citizens over native born Irish when it came to public services.
In March 2018, Sharkey announced his candidacy for the 2018 Irish Presidential Election, on an "Ireland First" platform. He later withdrew from the race, calling it a "circus".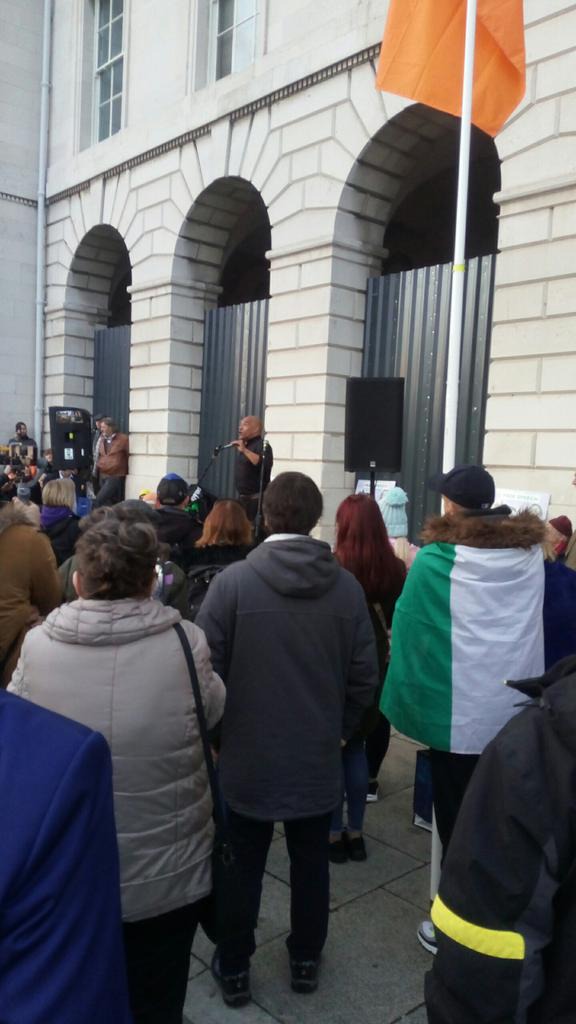 Sharkey supports the death penalty saying he believed the death penalty would be an appropriate punishment for those who harm elderly people.
Kevin Sharkey is openly bisexual having had several long-term relationships with members of both sexes. Between 1997 and 2008, he shared a home in Ibiza with his then boyfriend Ade Antigha, an ex-police sergeant from England and former manager of Sharkey.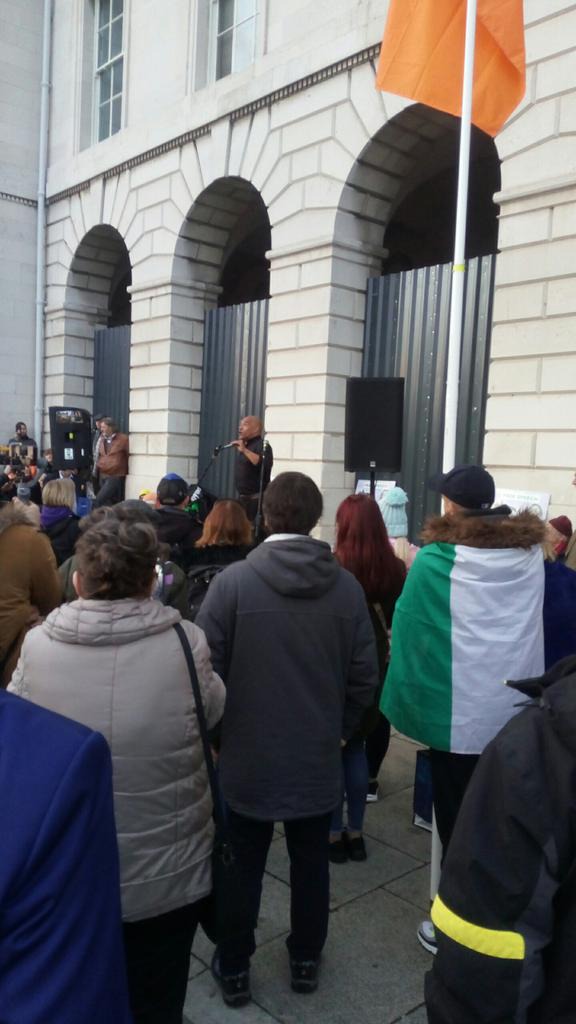 In 2010, he was engaged to his girlfriend, Carmen Sant Angelo, an Italian art dealer.
In the summer of 2016, struggling again with his finances, Sharkey briefly became homeless while living in Dublin.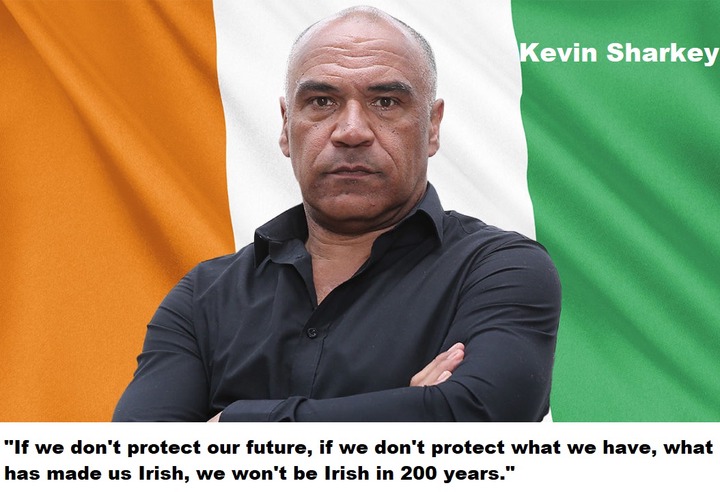 9.
Rejjie Snow
Alex Anyaegbunam better known by his stage name Rejjie Snow, is an Irish rapper and songwriter from Drumcondra, Dublin.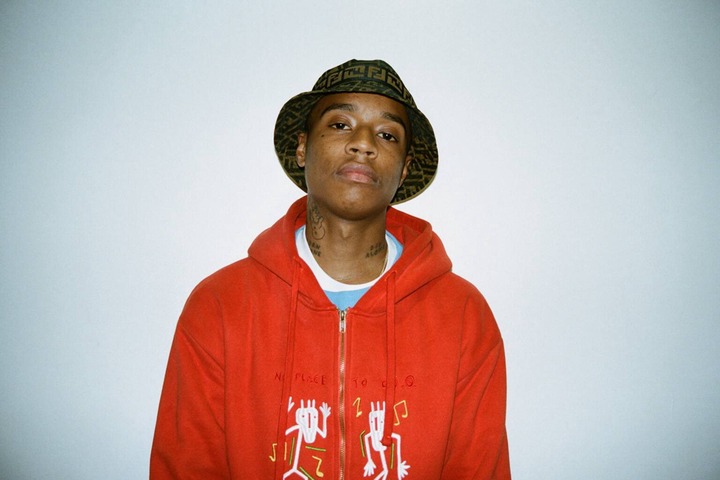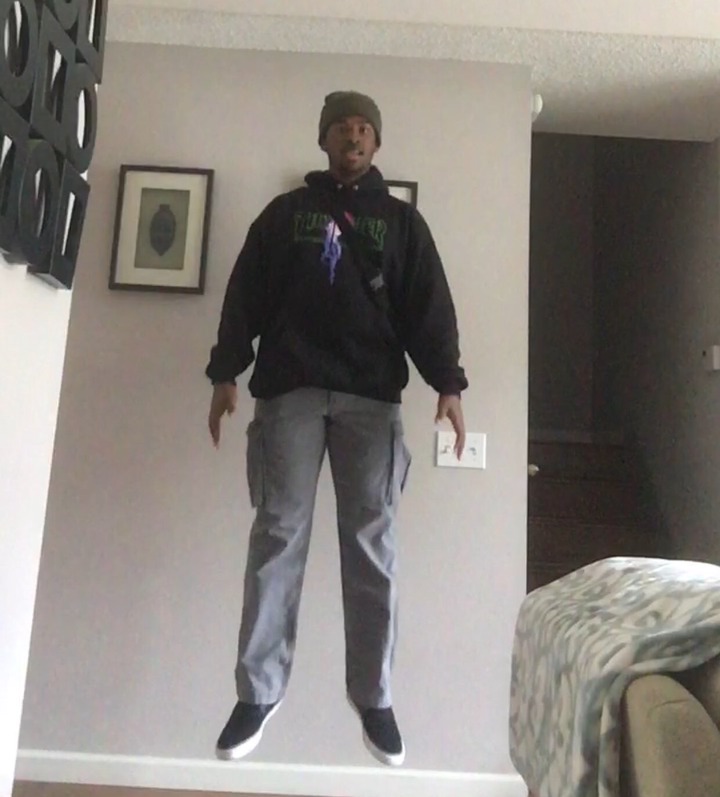 Rapper Rejjie Snow was born Alex Anyaegbunam in Dublin, Ireland in 1993 to a Nigerian father and an Irish mother. Dublin is his hometown. After a short-lived stint at college in the United States, he returned to Dublin in 2012 intent on pursuing a career in music. In the summer of 2013, Kaya Kaya Records released Snow's debut EP, Rejovich, highlighting his laid-back, RZA-indebted production and multifaceted lyrical delivery. The EP rose immediately to wide acclaim, quickly gathering online sales and attention. Over the next few years Snow's catalog grew incrementally, with various singles and videos cropping up as more fans grew hungry for a full-length album from the young MC. In 2016, Snow signed to Atlantic Records subsidiary 300 Entertainment and promised that work was underway for a full-length album.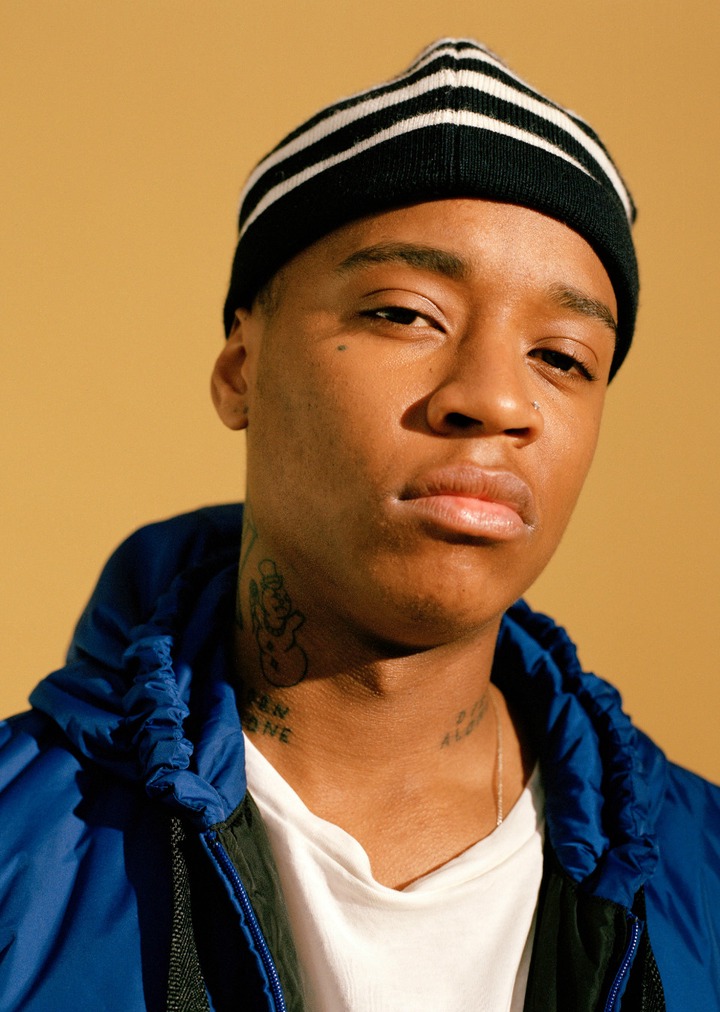 Various singles and the mixtape The Moon & You were released in advance of Snow's debut album, Dear Annie, which was heavy with themes of love and loss, and made multiple references to the famed musical Annie. Issued in three parts, the four-song Dear Annie, Vol. 1, arrived in January 2018.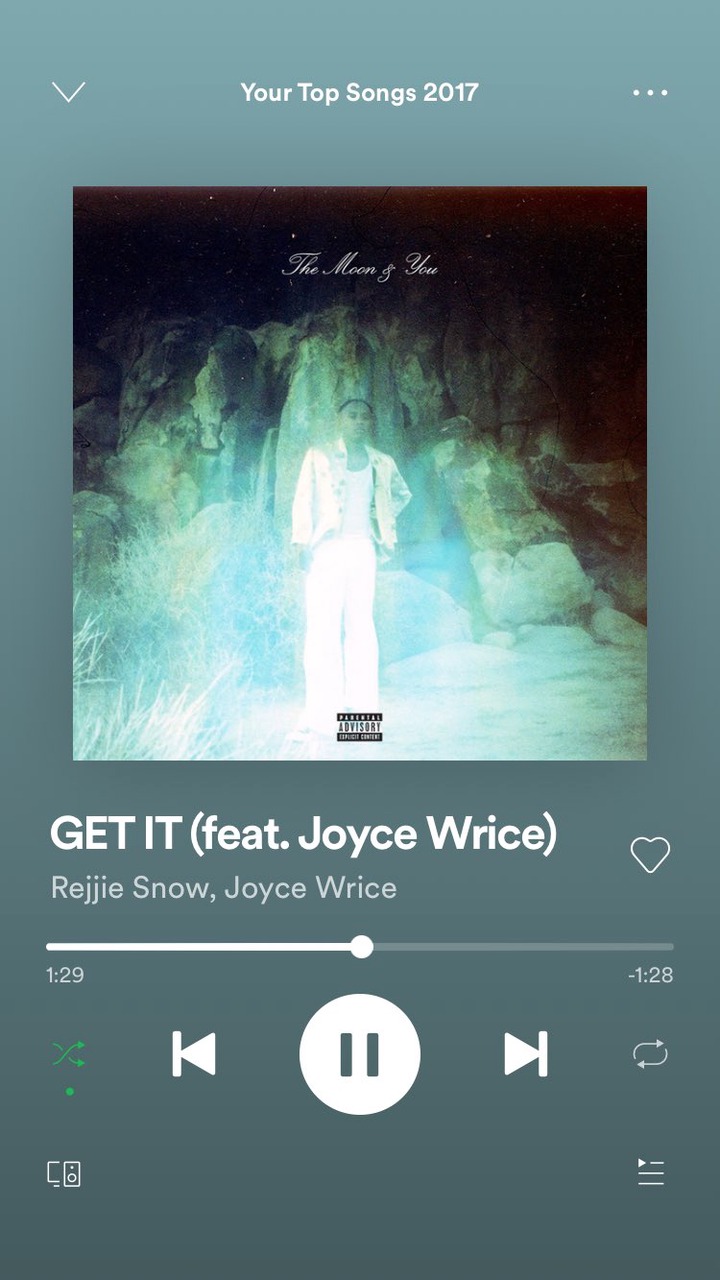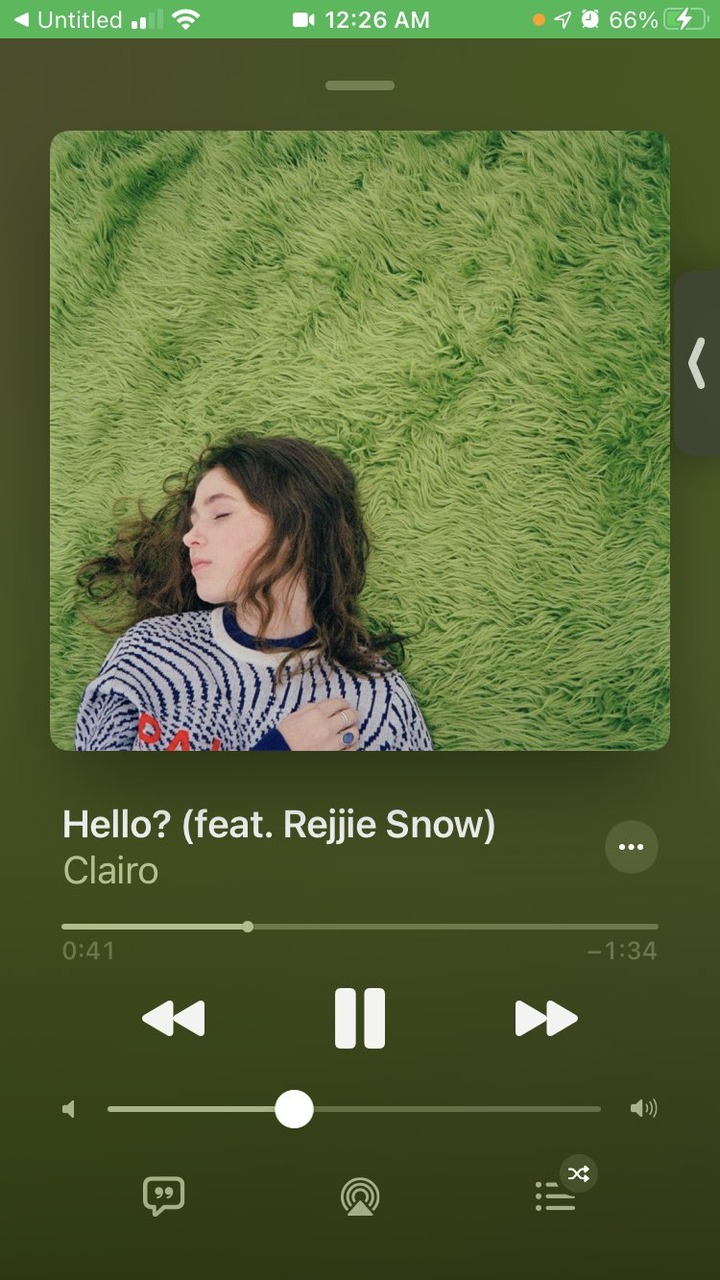 Content created and supplied by: AdoyiGreporter (via Opera News )