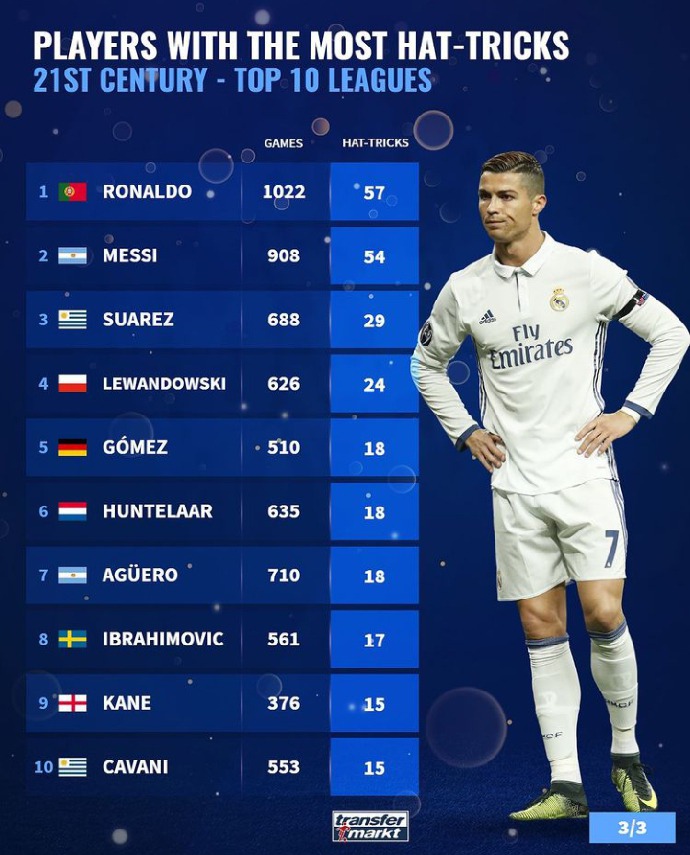 Cristiano Ronaldo have scored the most hat-tricks in the Europe's Top ten leagues. He have scored 57 hat-tricks while Lionel Messi have scored 54 hat-tricks. Luis suarez and Robert Lewandowski have scored 29 and 24 Hat-tricks respectively. Gomez, Huntelaar and Sergio Aguero have scored 18 hat-tricks each. The eighth player on the list is Zlatan Ibrahimovic, he scored 17 hat-tricks in 561 games. Harry kane and Edinson Cavani scored 15 hat-tricks each.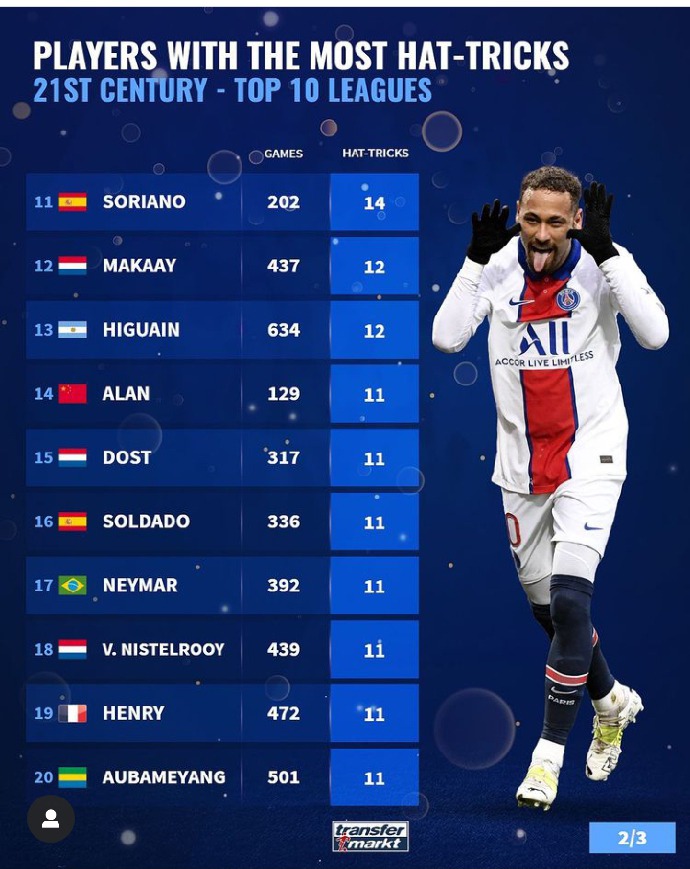 Soriano is ranked 11th on the list, he scored 14 hat-tricks in 202 games. Maakay and Gonzalo Higuain scored 12 hat-tricks each. There are many players who have scored 11 hat-tricks and they are Pierre Emerick Aubameyang, Thierry Henry, Van Nistlerooy, Neymar Junior, Soldado, Dost and Alan.
Dirk Kuyt is ranked 21st on the list, he have scored 11 hat tricks in 603 games. There are several players who have scored 10 hat-tricks in their football career. These players are Kezman, Radamel falcao, Inzaghi, Michael Owen, dries Mertens, Janko and Robin van persie. janko is ranked 28th on the list, he scored 9 hat-tricks alongside Pauleta and Kerzhakov.
Content created and supplied by: Towerprep150 (via Opera News )