The English Premier League match week 28 games were on the way, as Arsenal travelled to Turf More to face Burnley, in what seemed like a battle of two teams who want to stay on the top half of the English Premier League table, with Burnley now on 30 points and Arsenal on 38, this was an interesting fixture.
The match looked all won by Arsenal as they opened the scores through influential captain Aubameyang who received a nicely weighted pass from Willian, to slot in the opening goal.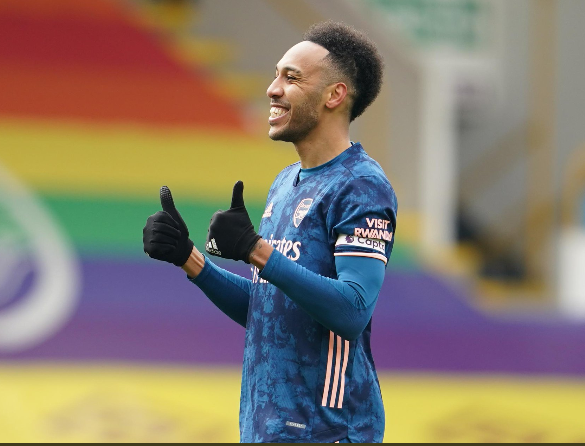 The game progressed well until Granit Xhaka failed to clear a pass he received from his goalkeeper which led to Chris Wood using his chest to score one of the easiest goals, he has ever scored in his career, as the game ended 1-1.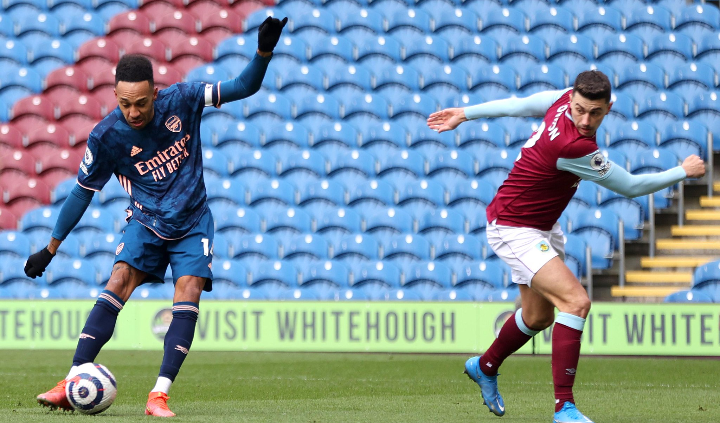 But during the closing parts of the game controversy struck as Erik Pieters' outstretched arm hit the ball in his penalty area as Nicolas Pepe tried to dribble him, this made the Referee to award a penalty and send off Erik Pieters, but after VAR review, the penalty was cancelled and Pieters was not sent off again, this made several Arsenal fans including captain Aubameyang to react.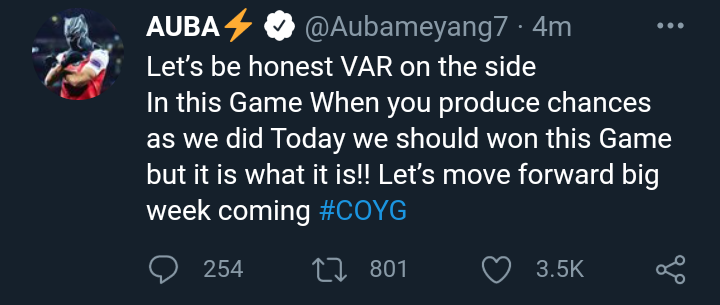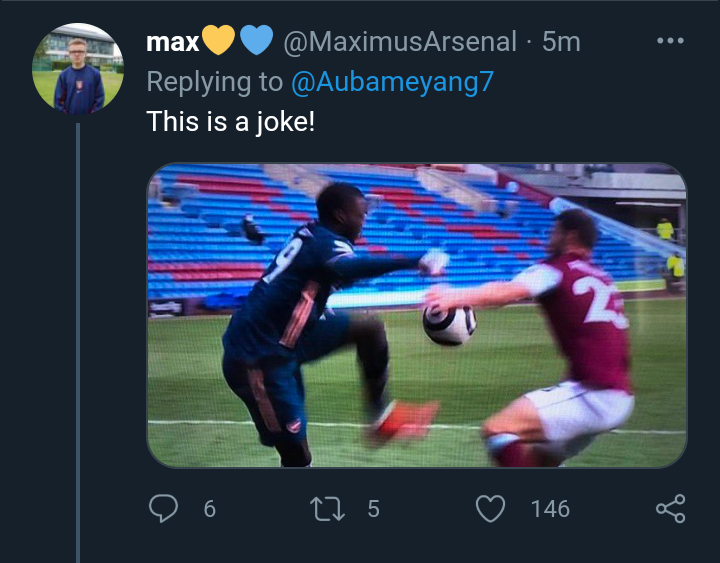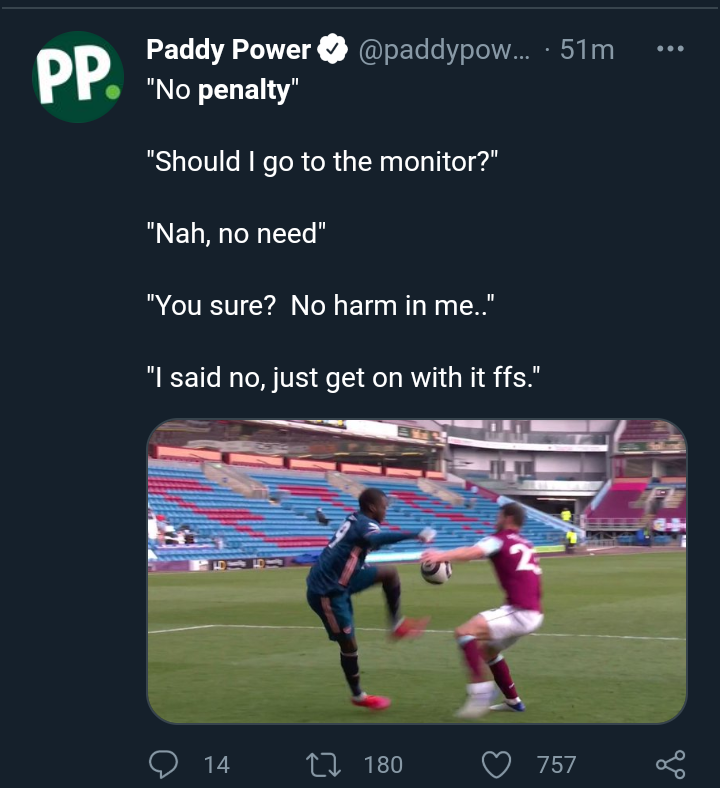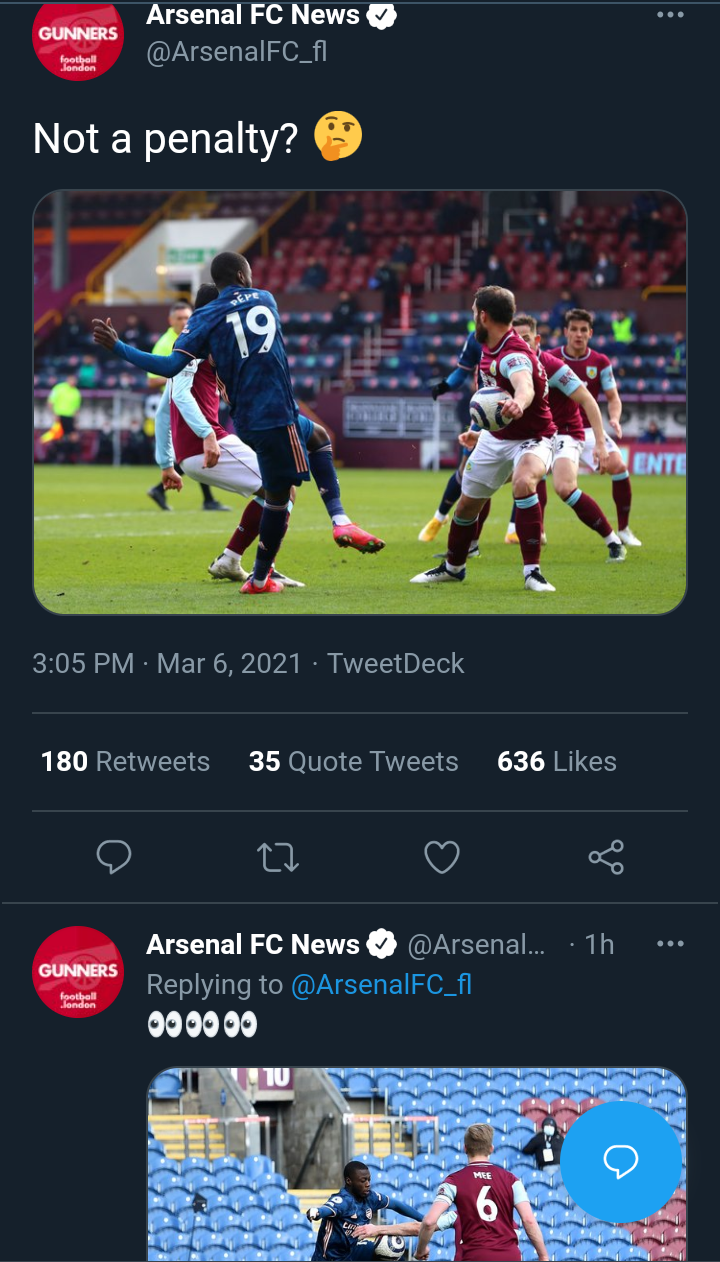 But the truth remains that the VAR decision was 100% correct, as it was stated in the 12th law of the game which considers the distance of the ball as it was kicked to the arm of a player, and the movement of the arm towards the ball, or the ball towards the arm.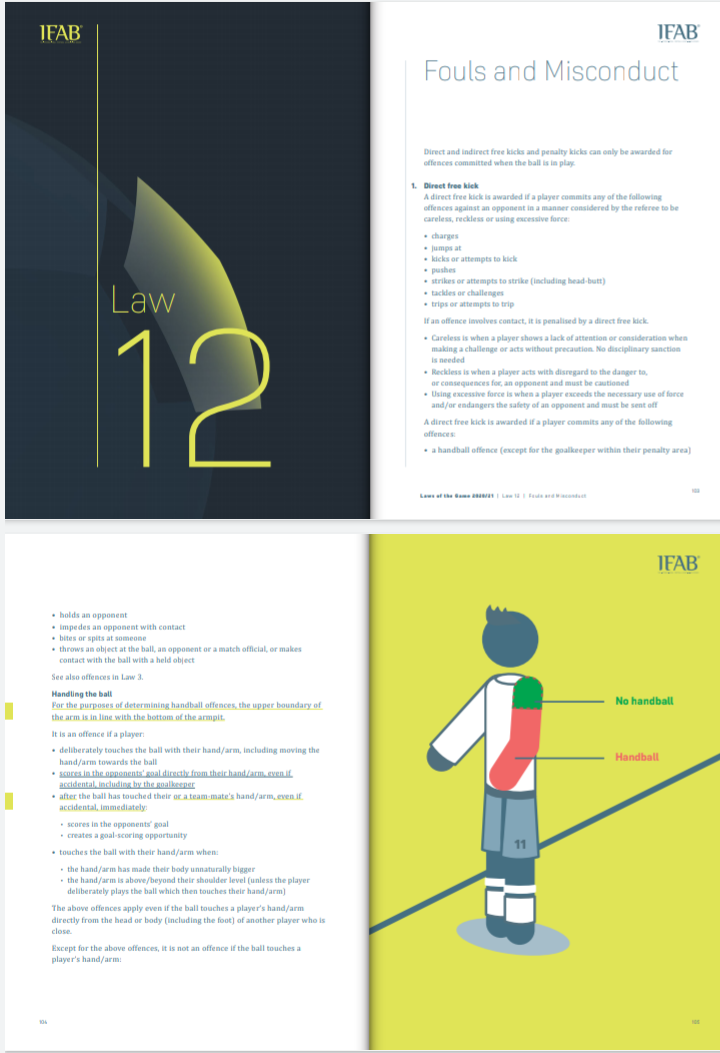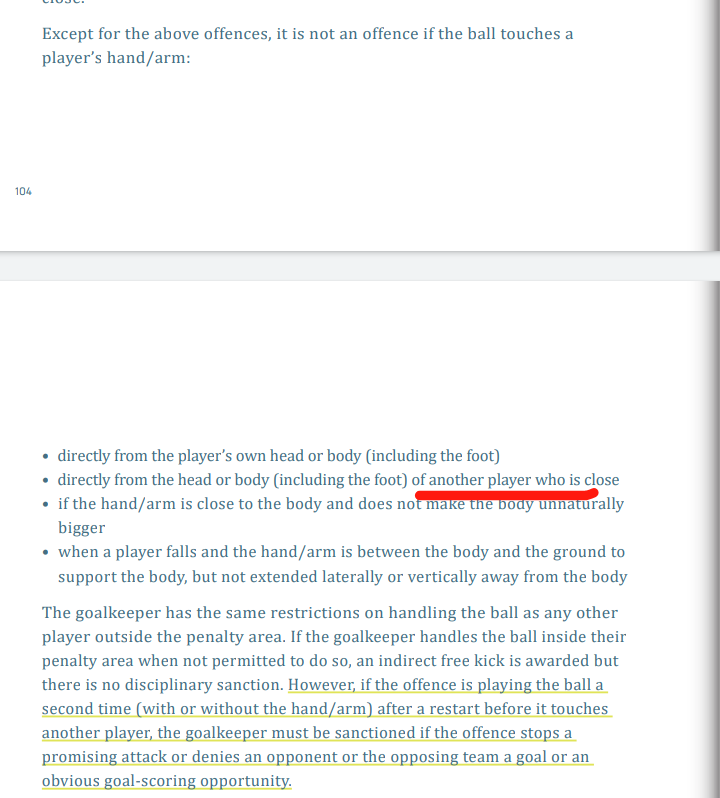 This decision also confirms consistency, as Chelsea's Hudson Odoi and Ngolo Kante were not also penalized for similar offences.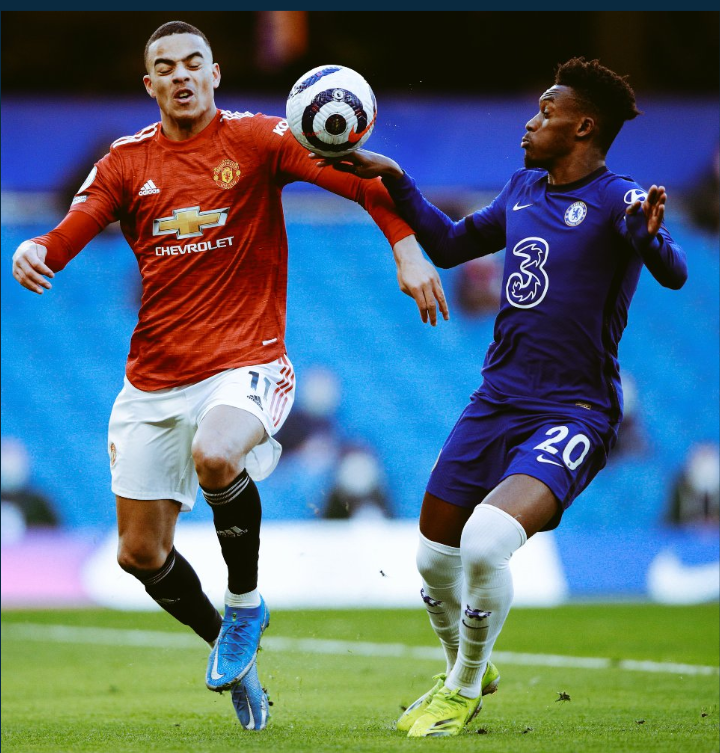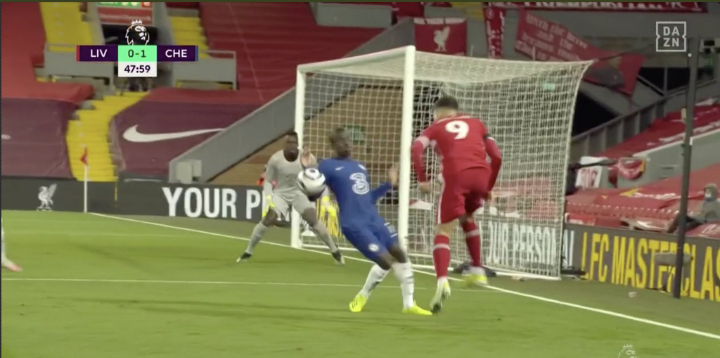 What are your thoughts, do still think the officials and var were wrong? Share your point of opinion in the comments section below.
Content created and supplied by: Ballsporty (via Opera News )