Following their impressive 2-1 win over Tottenham in the Premier League a few days ago, Mikel Arteta's men were looking to complete the job as they face Olympiacos in a Europa League clash.
In this article, I would be showing you guys what arsenal fans said about Mikel Arteta after tonight's match.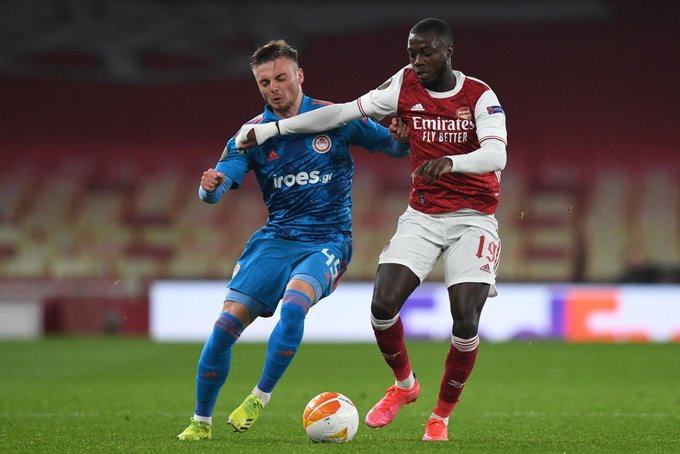 Arsenal approached the first half calmly knowing fully well that they have a 3-1 advantage over their opponents, there were no much action as the first 45 minutes ended in a goalless draw.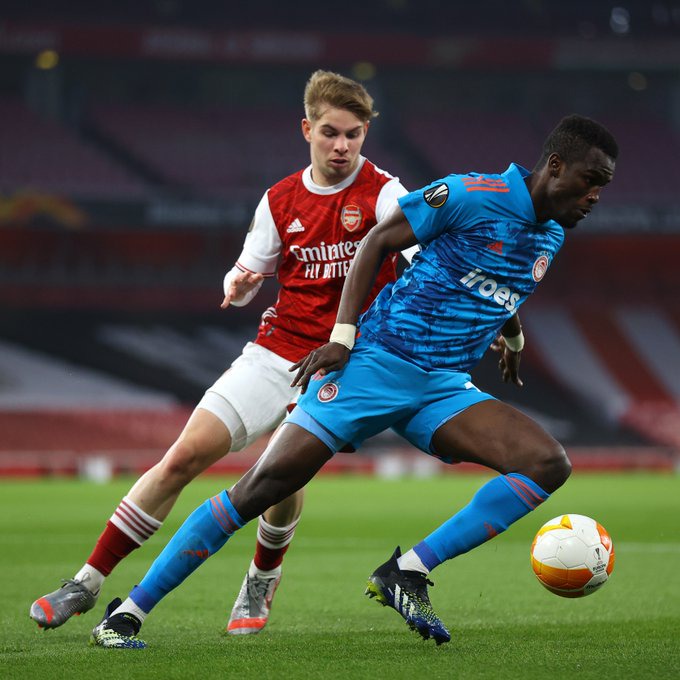 After they were treated like the underdogs in the first half, Arsenal began the second half on a high note as instead of just sitting back and play a defensive game, they began to seriously threaten their opponents defence. Their plan however failed as they conceded a goal few minutes into the second half. Even though they lost tonight's match, Arsenal are still qualified for the next round based on aggregate score which is 3-2 in their favour.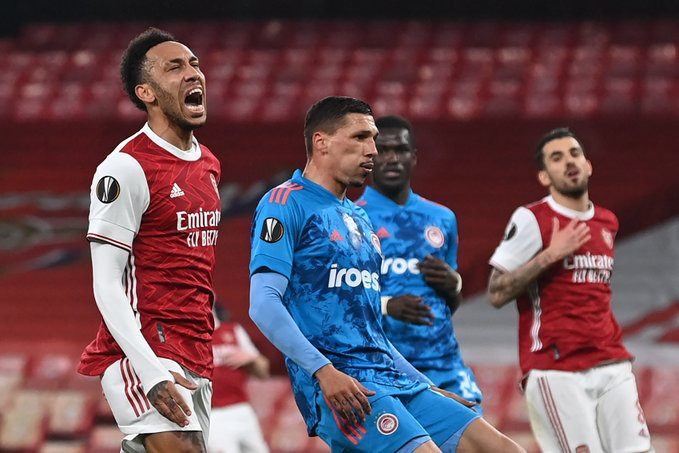 A few minutes after the match ended, Arsenal fans have taken to several social media platforms to a thing or two about Arteta, check out what some of them said: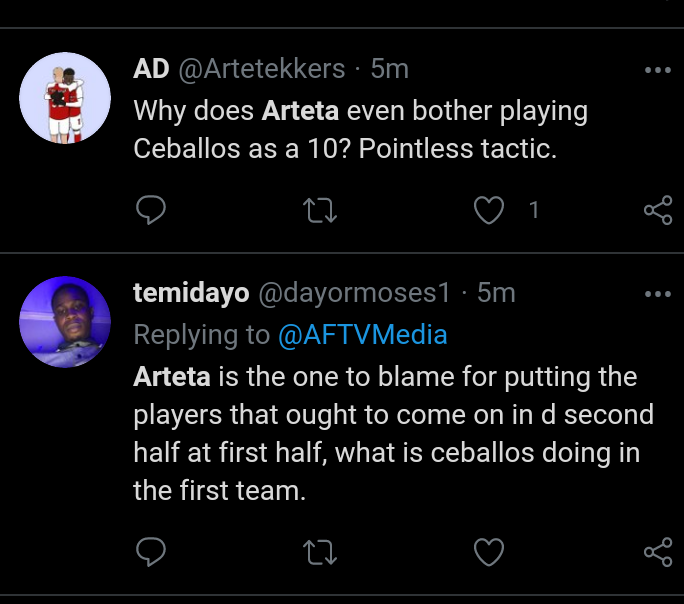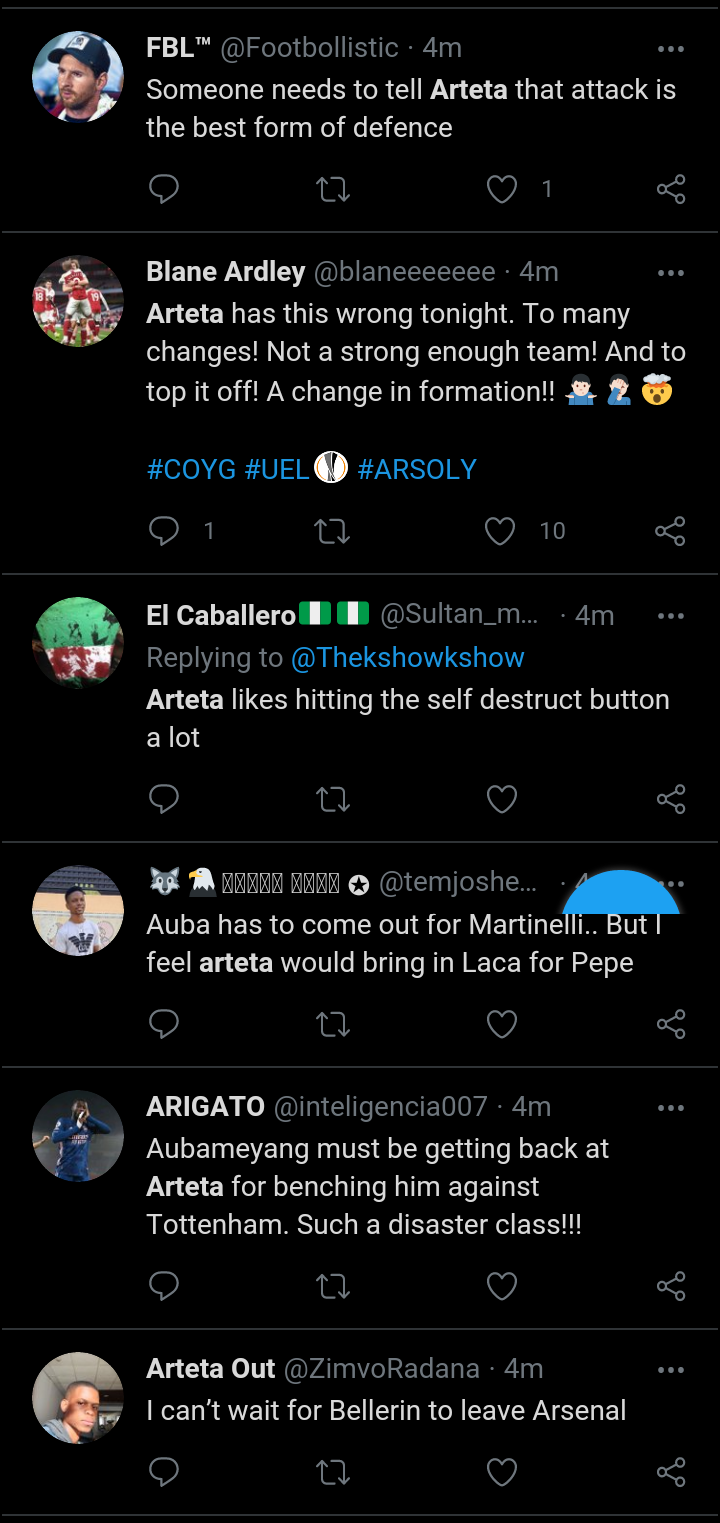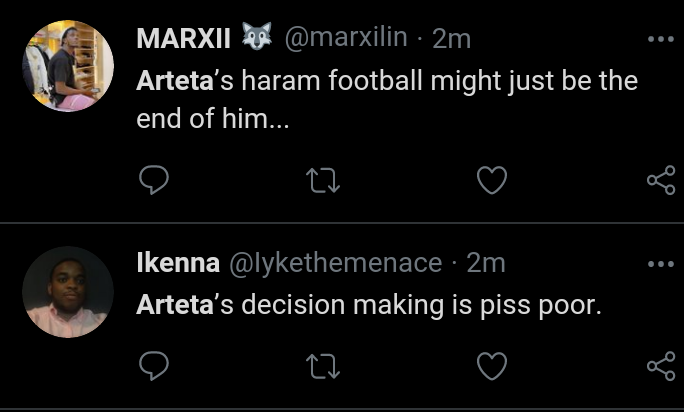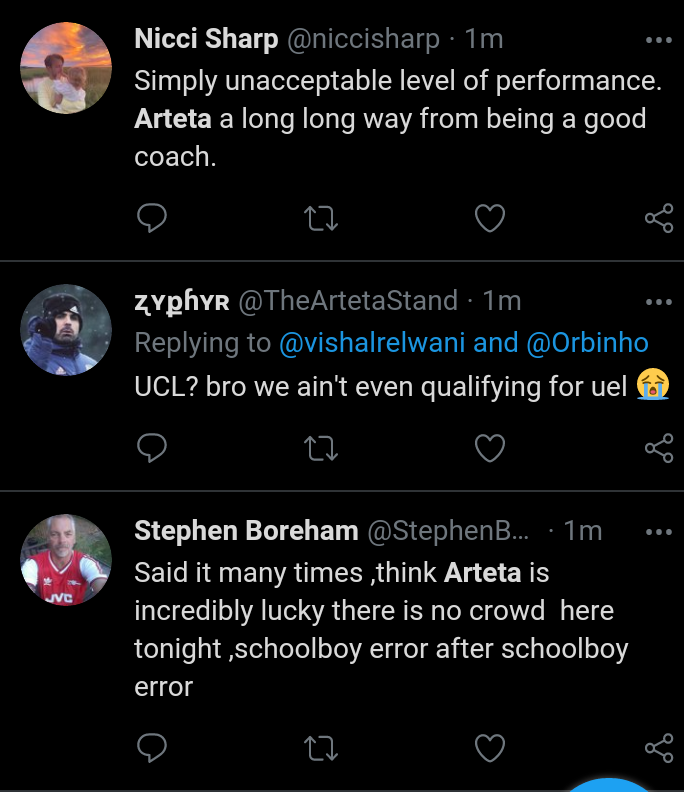 After watching their performance tonight, I honestly don't think that Arsenal can win any serious trophy this season under Arteta if they continue to play like this.
Who should be blamed for tonight's performance, the coach or the players?
Don't forget to share, like and comment if you have anything to say.
Content created and supplied by: Daily_writes (via Opera News )