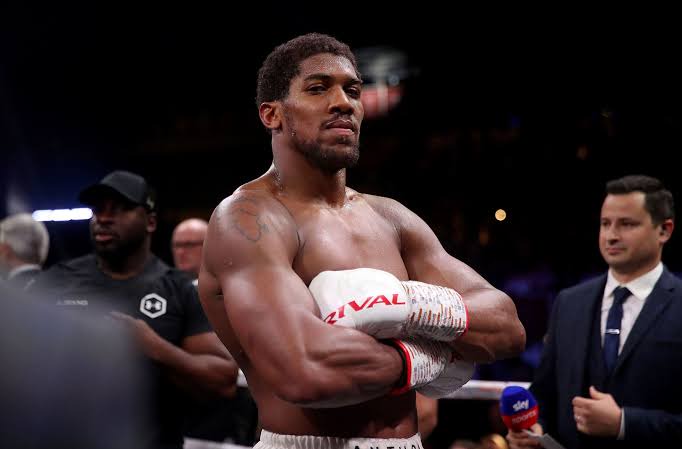 Anthony Joshua has reportedly become the first English boxer ever in history to hit an incredible record of massive £100million.
This was made known in a report published by on Mirror.co.uk. According to the report, Anthony Joshua's company Sparta Promotions explained that the boxer has made massive profits in the last 12 months.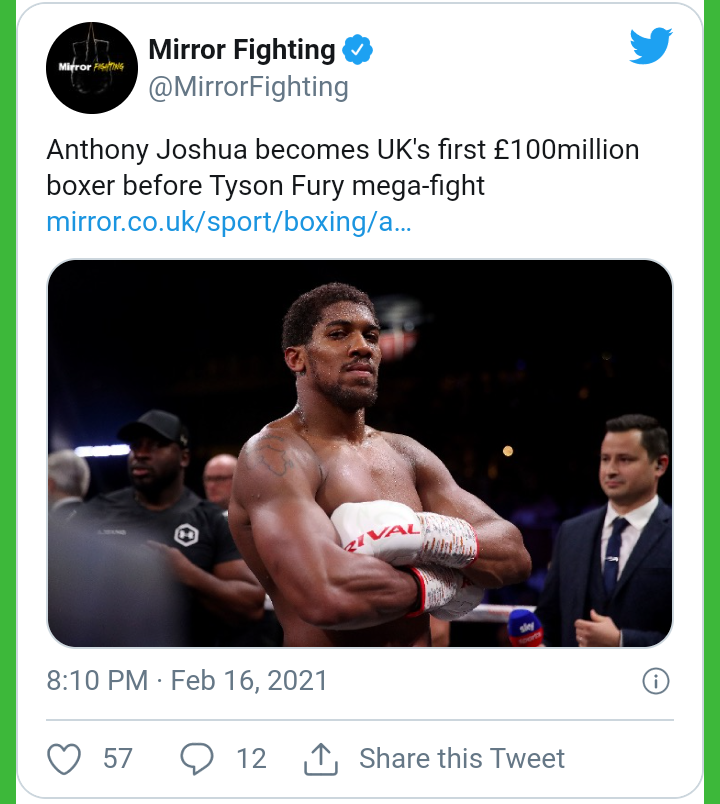 In the same vein, Joshua's business assets have grown by over £60m and now stand at an eye-watering £109m according to the report. 
In furtherance, the super start who has won three of the four major heavyweight belts could double that by pocketing an expected £100m if he fights arch-rival Tyson Fury later this year.
Undoubtedly, the 31-year-old Nigerian and British world boxing champion deserves as much as he has earned - and he is one of the best boxers in the world considering his achievements since he started his boxing career.
Well, given a person having boxing as a career, challenges are a great part of one's success or otherwise. To be the best, you have to challenge the best. To keep being the best, you have to challenge those coming up.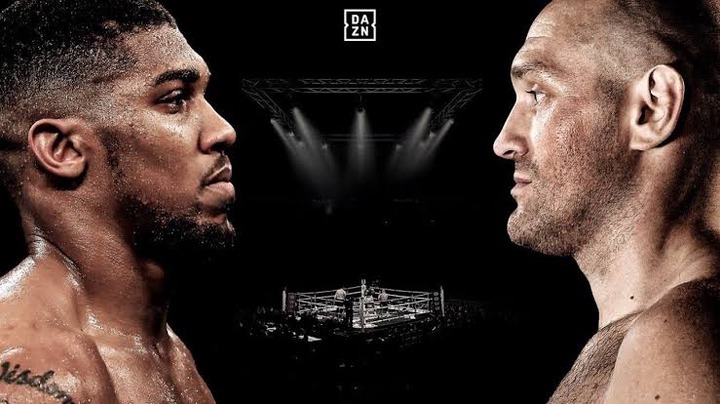 So, his next fight should be against Tyson Fury in what is expected to be a tough battle. 
Recall that the last fight Anthony Joshua had in the boxing ring was a superb win over Kubrat, Tyson Fury on the other hand defeated Deontay Wilder mercilessly.
Indeed, the fight is one that is being anticipated by many and will surely record another great success for either parties.
Content created and supplied by: Dollytee007 (via Opera News )