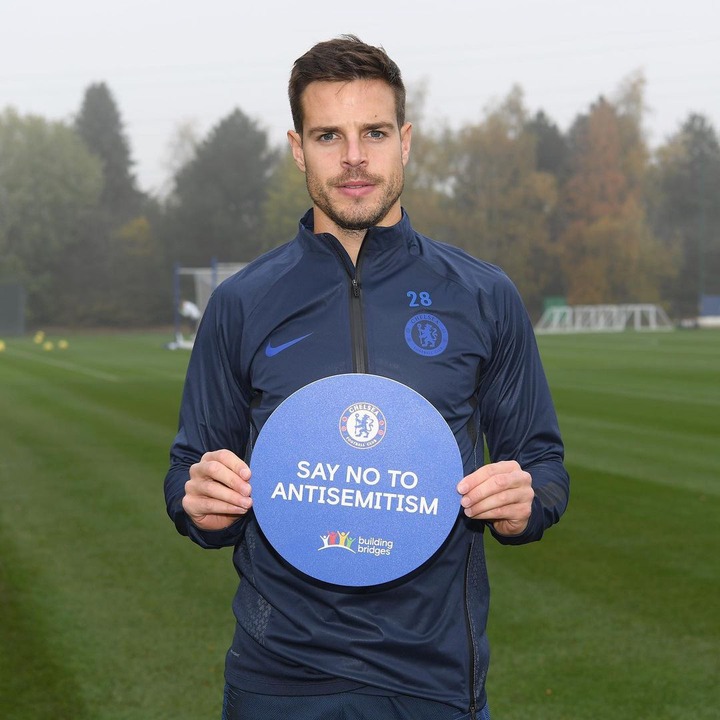 The Chelsea foundation today officially lunched Say No To antisemitism campaign wedsite as the club continue to expand their effort in the fight against antisemitism and discrimination.
Antisemitism is hostile behavior towards Jews just because they are Jewish. Which may take the form of religious teachings that proclaim the inferiority of Jews, for instance, or political efforts to isolate, oppress, or otherwise Injure them. It may also want include projudiced or stereotype views about Jews. The Jews over the years have been looked down on, even during the time when they were under the Roman empire.
The club captain, Cesar Azpilicueta was use in the club official post on the Instagram account to make it known to the general public. Chelsea over the years have shown serious commitment not just towards the fight against antisemitism but also towards racism. Just last month Abrahimovic promised to invest more money into the club's effort in fighting discrimination after Reece James received a racial abuse on social media.
Please like, comment, share and follow us for more interesting articles.
Thanks
Boligo86 aka THE KATALYST
Content created and supplied by: Boligo86 (via Opera News )