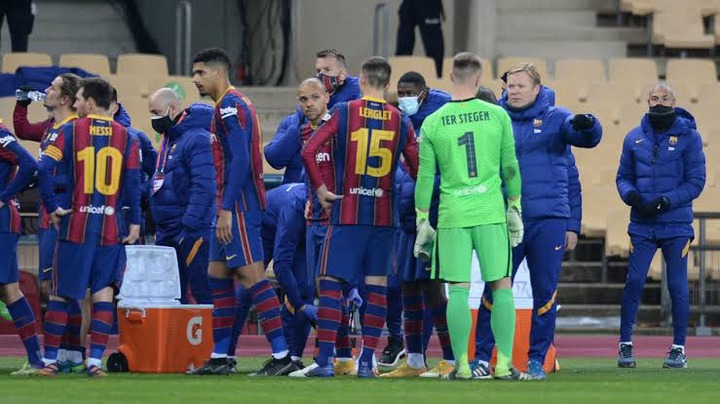 FC Barcelona season has been more of a decline than on the increase in terms of form. The club has become a laughing stock among club supporters who are ready to make caricatures of the woos of the clubs in recent times.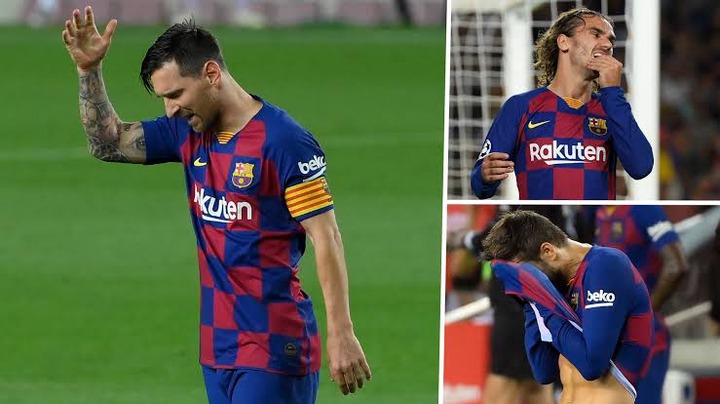 It is usually said that "there is a reason for everything" and that doesn't exempt the once best club in the world, the reason for their struggling form will be discussed in this article and fans and football lovers can contribute their views and take on the matter after going through this write-up.
The deadly mistakes of Barcelona this season includes;
1. Inexcusable individual errors.
Barcelona backline is too porous to a fault, a pass to the back scares the fans these days like something back is about to happen. Clement Lenglet conceded a penalty in the draw with Cadiz and defensive errors have blotched the season. Samuel Umtiti, Gerald Pique and almost every member of the backline have caused an error that has made the club drop points in important matches.
2. Lack of efficiency in front of goal.
When the club decided to sell Suarez to league rivals Athletico Madrid, they didn't envisage that he will be banging goals for fun. Ever since Ansu Fati, the teenage wonder has been injured the front line has not been ruthless in front of goals as opposed to what Barcelona front line is known for. They create chances but the conversion rate is low compared to what is created.
3. Set pieces defenselessness.
This has been a major factor in why their season has been a catastrophic one. The side has scored just one goal from over 200 corners this campaign while they have conceded seven from set-pieces into the box.
4. Bad record against elite and minor teams.
They have faltered to deceive with their performances, They have lost to Madrid, Juventus, Atletico Madrid, Sevilla, Athletic Bilbao and Paris Saint-Germain this season and against minor teams losing at Getafe, drawing against Alaves and Eibar, whilst picking up just one point from two games against Cadiz. Never mind the Copa scares against both Cornella and Rayo Vallecano has costed them greatly.
5. Throwing away early leads.
Barca was ahead against both PSG and Cadiz this week, whilst they also threw away two leads to draw at home to Valencia and lost the Spanish Supercopa after leading against Athletic.
Please like and share with your friends to enlighten them and do well to drop any observation, contribution or questions in the comment section.
Photo credit: Google.
Content created and supplied by: Mystical_Wondaz (via Opera News )