Tottenham Hotspour are one of the top 6 teams in England and with how they approached every game this can be argued to be their in their worst run of games in the Premier League.
Let checkout how they faired playing their last 10 matches in all competition.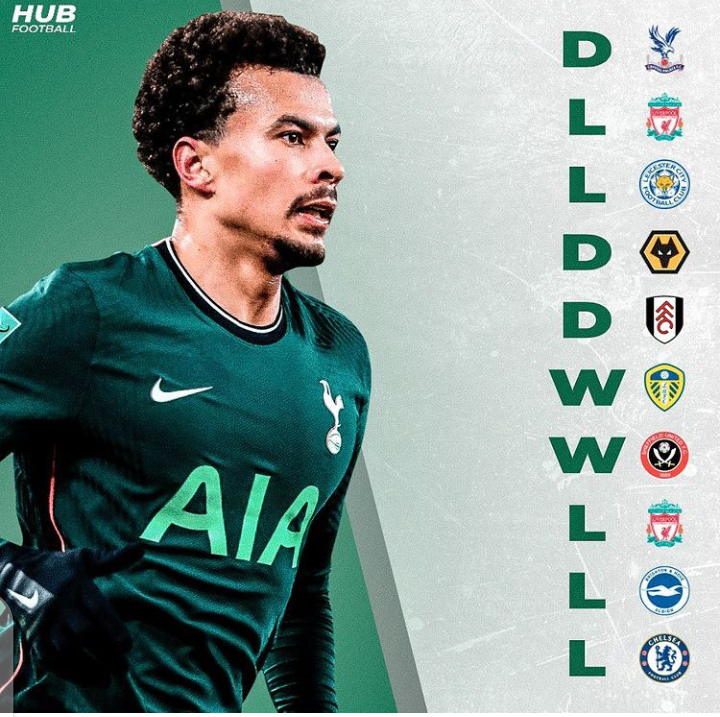 Tottenham last 10 matches is nothing to write home about, they have declined in form, Jose Mourinho should find the best way he will lift the morale of his team or he is likely going to be show the exit door, They have won only 2 of their last 10 matches, the only team they wins is Leeds united and Sheffield United. They will have to play in their full capacity to start grinding out results.
However not winning 8 games from 10 is not the standard we uphold this Tottenham team, they went on to draw 3 of this Matches against clubs like Crystal Palace, Wolves and Fulham, then they went ahead to lose 5 matches against these teams Liverpool, Leicester, Liverpool again and then Brighton and finally Chelsea, losing three straight Matches on the line.
It is now left for Mourinho to find the winning formula for his team in order to be within reach when the race for Top 4 race will intensify.
How do you rate these Tottenham team now I hand before
Content created and supplied by: Faahionworld (via Opera News )