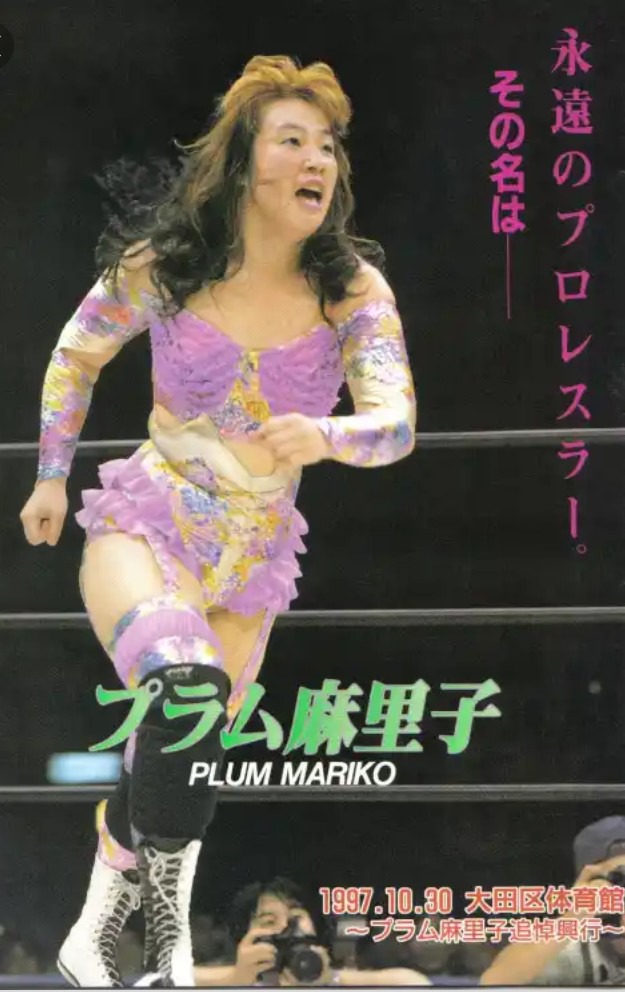 Plum Mariko
Marino Umeda, known by her ring Name "Plum Mariko" (November 1, 1967 – August 16, 1997), was a Japanese female professional wrestler who wrestled for Japan Women's Pro-Wrestling from 1986 to 1992 and then, JWP Joshi Puroresu from 1992 until her death in 1997. Mariko was the first professional wrestler in Japan to die as a result of injuries suffered in a wrestling match.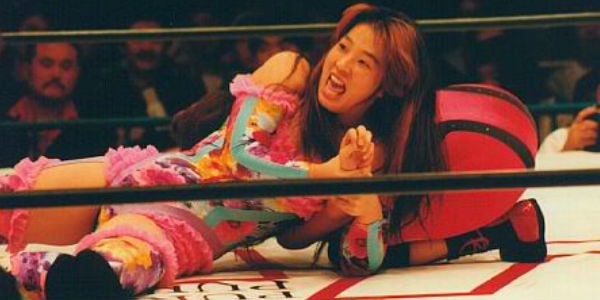 Plum Mariko was an original member of JWP, the Japanese Womens' Pro-Wrestling promotion and made her debut aged 18 at Tokyo's Korakuen Hall.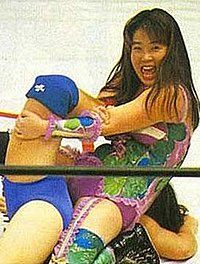 During her career, Mariko received many ring injuries which could be attributed to the extremely physicality of female wrestling in Japan. These injuries she sustained eventually resulted in brain abscess. She had previously suffered several concussions, and was said to have complained to her fellow wrestlers about headaches and that she had become forgetful in the ring, but however she continued to wrestle.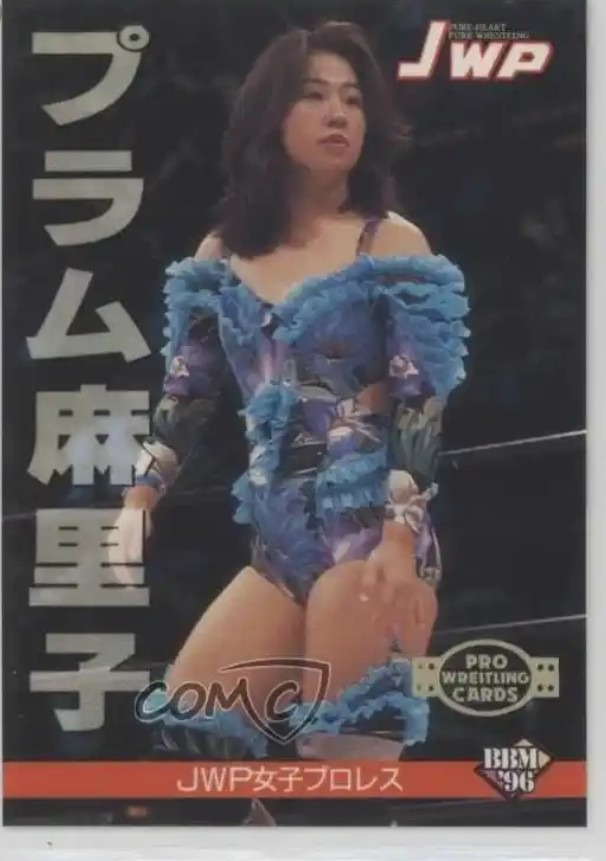 On August 15, 1997 her last match, which was also a tag tram game, she teamed with Command Bolshoi against Mayumi Ozaki and Rieko Amano at the Hiroshima Sun Plaza, Hiroshima . Towards the end of the match, Ozaki used one of her regular moves, the Ligerbomb, to pin Mariko.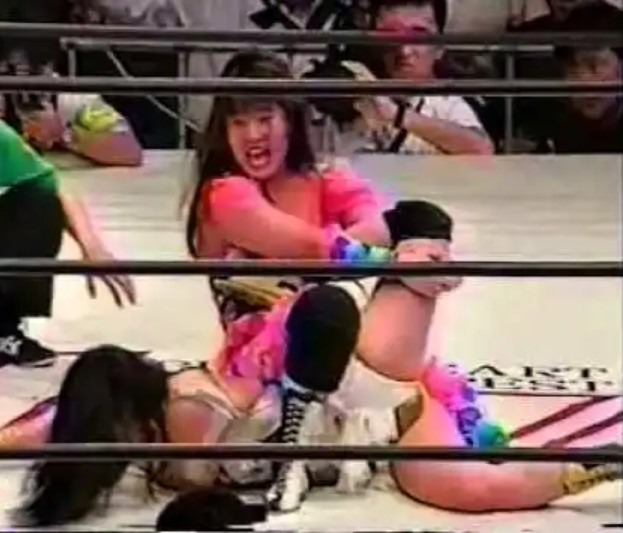 The move was executed just as usual, but appeared to have triggered a pre-existing problem. Since other wrestlers on the card had sold their finishes that night, the fans in the arena didn't immediately realize there was a problem. Mariko was knocked out from the Ligerbomb and didn't kick out. It wasn't until after the match that, Ozaki and the other wrestlers saw Mariko, who still hadn't moved, snoring, which was a sign that her brain was bleeding. Marino was immediately rushed to The hospital and it was so severe that even a brain surgery could save her. Mariko died a few hours later on August 16, 1997.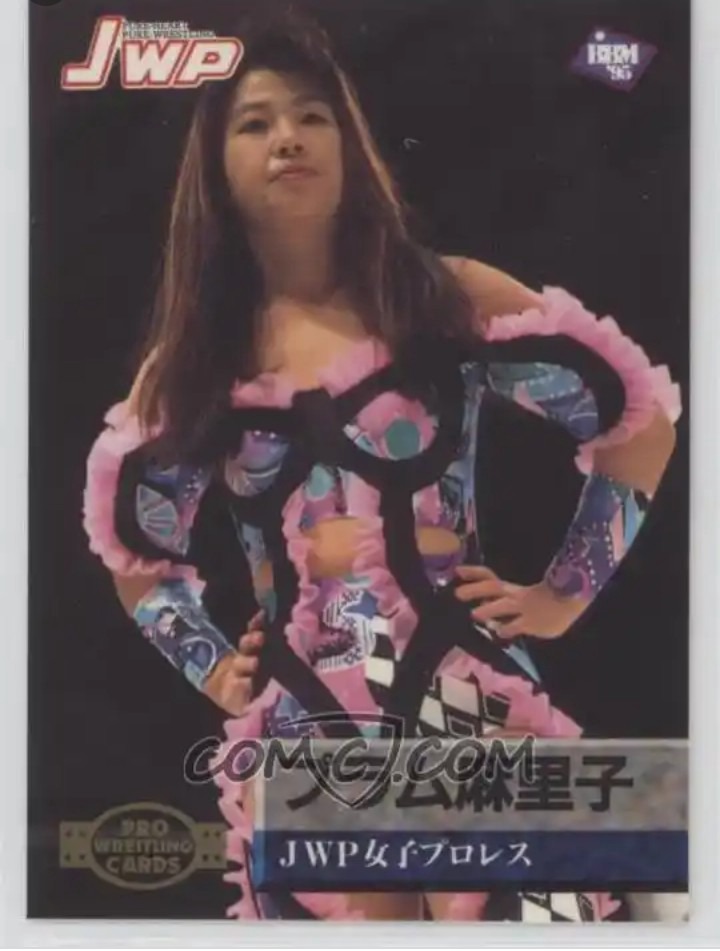 No postmortem was performed on her at the request of her father. Despite this, Mariko was said to have had head injuries and an abscess on her brain which may have contributed to the head trauma that killed her.
Plum Mariko had accumulated a collection of nasty injuries over the years, including multiple concussions and an undiagnosed brain abscess and Doctors believe she died because of the combined effects of these injuries, rather than a single one from the Ligerbomb. They also said that if she had been examined earlier she likely would have lived because no doctor would have let her wrestle in her condition.
An annual memorial show was held in her honor from 1997 to 1998. Both JWP and Mayumi Ozaki's Oz Academy have held annual memorial shows since. Mariko was posthumously inducted into the All Japan Women's Hall of Fame on November 29, 1998.
Content created and supplied by: TheWatchWoman (via Opera News )