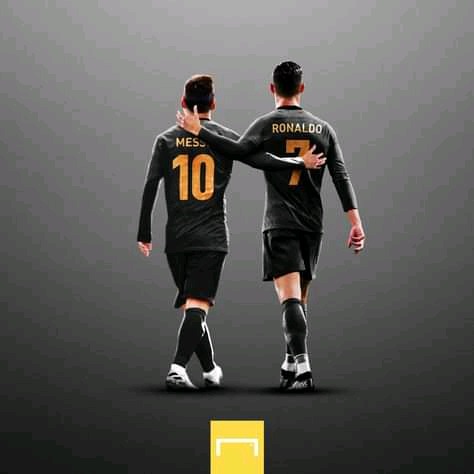 Two of the greatest football players on the planet have got few things in common which is really surprising.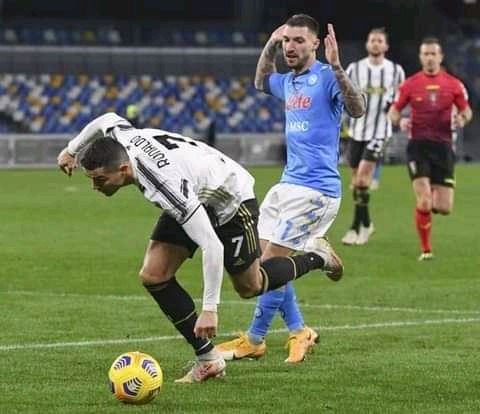 Ronaldo, 36, continues to deliver for Juventus and Portugal when called upon and will look to play on for few more years before he walks away from the beautiful game.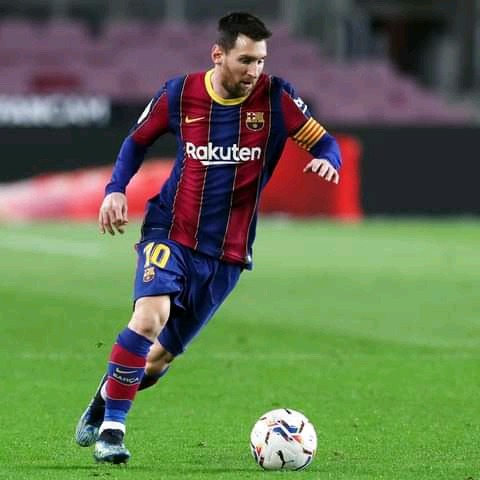 Lionel Messi appears to be in the best form of his life going by his recent goalscoring exploits for Barcelona.
He scored two spectacular goals for Barça against Alaves in La Liga and will hope to continue in this stead for a claim to the 2021 Ballon d'Or award.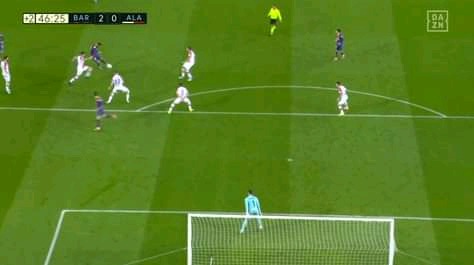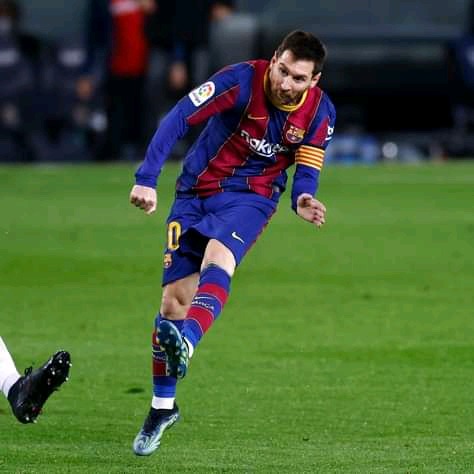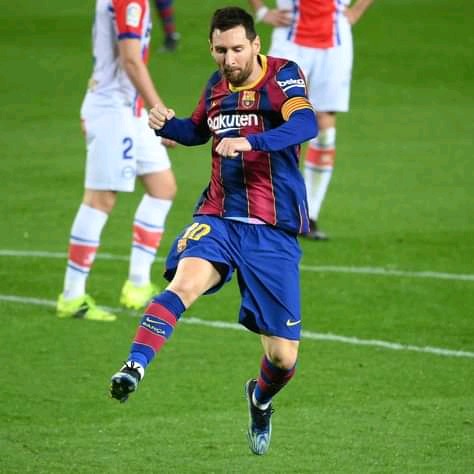 However, there's a mystifying fact about these two legends you probably didn't know before.
Cristiano Ronaldo (5th February 1985) is 869 days older than his long-term rival Lionel Messi who was born on the 24th, June 1987.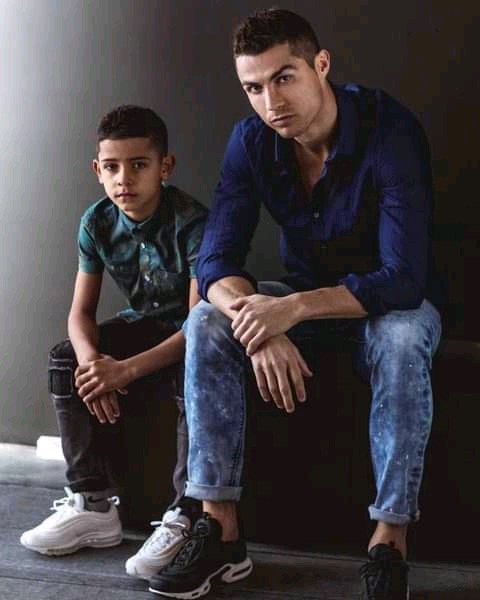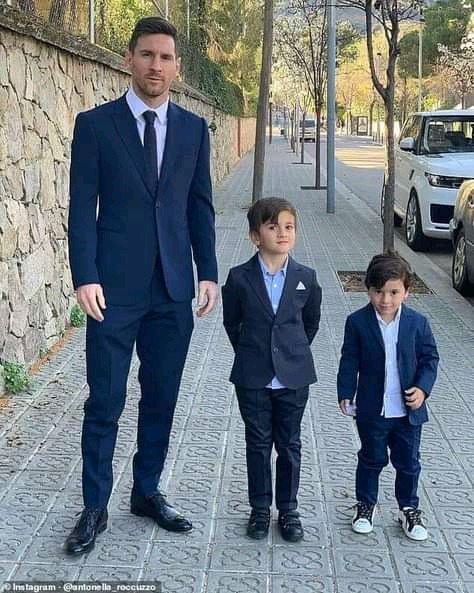 But what's even more amazing is Ronaldo's first son (Cristiano Jr) is also 869 days older than Messi's first son (Thiago).
What's more? Both Ronaldo and Messi's 2nd son first names are "Mateo".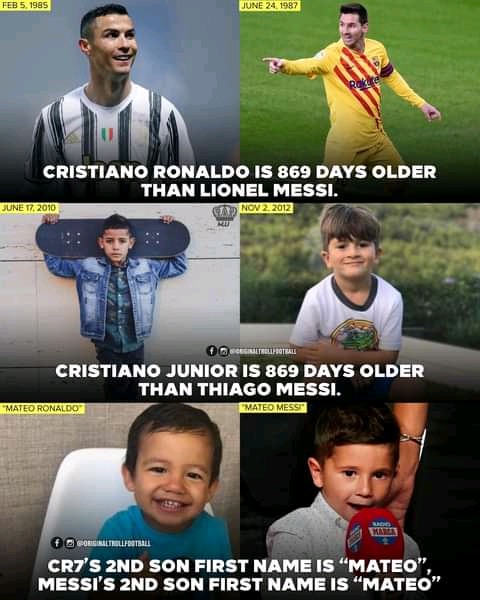 Is this purely a coincidence? Do you think all these things were predestined to happen?
Content created and supplied by: ManuelCIA (via Opera News )