Leicester City is one of the best clubs in England and what they are doing at the moment is great.
Let see their possible lineup if they never sold any of their players.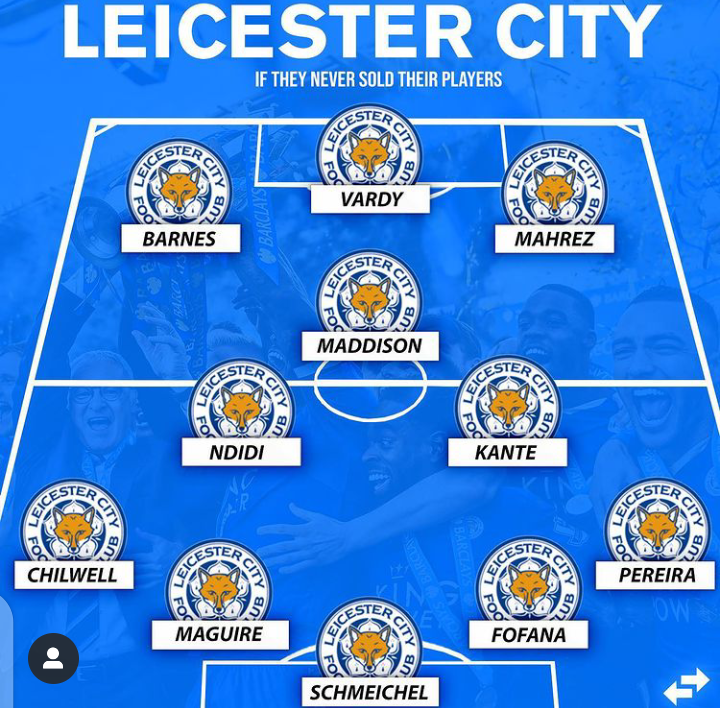 Keeper
Schmeichel will stay at the post and make things happen for the team, he is one of the best Keeper within their rank, expect great things from him.
Defenders
Chillwell, Maguire, Fofana and Pereira will have stay at the back, they are great players and will definitely make things happen for them.
Midfielder
The middle men that will have play for them if they didn't sell any of their players are Ndidi, Mason and Kante, they are one of the best Midfielder within their rank.
Strikers
Barnes, Vardy and Mahrez will be the player that will make things happen infront of goal, no better player than them within their rank at the moment.
How will you rate this Leicester city Lineup
Content created and supplied by: Cynthiablogs (via Opera News )