In the past decades, we have several top players feature for Chelsea, Barcelona, Bayern munich and Juventus. Most of these players won domestic titles and league cups. While some are currently serving as managers in top European clubs. Check out the image below for more details.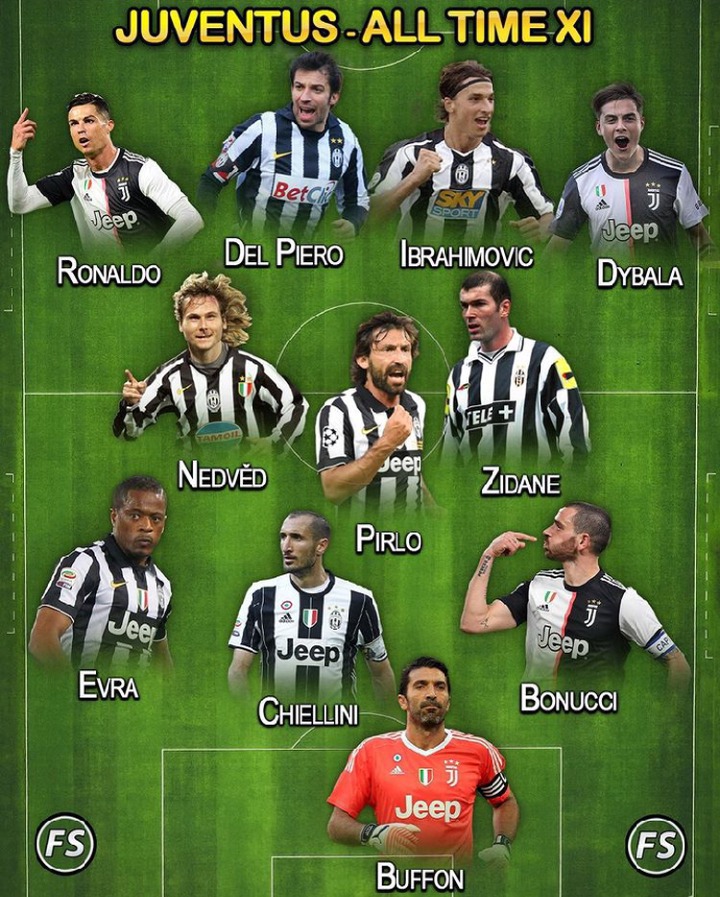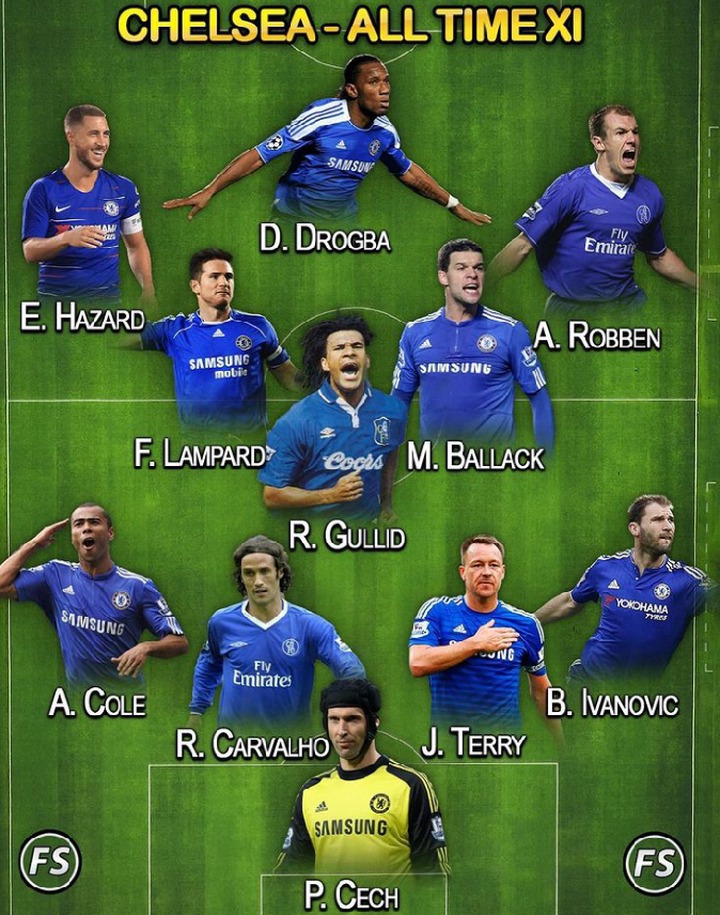 Chelsea All time Xi players includes Carvalho, Ashley cole, Gullid, Frank Lampard, Eden Hazard, Arjen Robben, Branislav Ivanovic, Didier drogba, Petr Cech and John Terry. juventus All time Xi players includes Patrice Evra, Del piero, Zinedine zidane, Andrea Pirlo, Leonardo Bonucci, Giorgiono Chiellini, Zlatan Ibrahimovic, Nedved, Cristiano Ronaldo, Gianluigi Buffon and Paulo Dybala.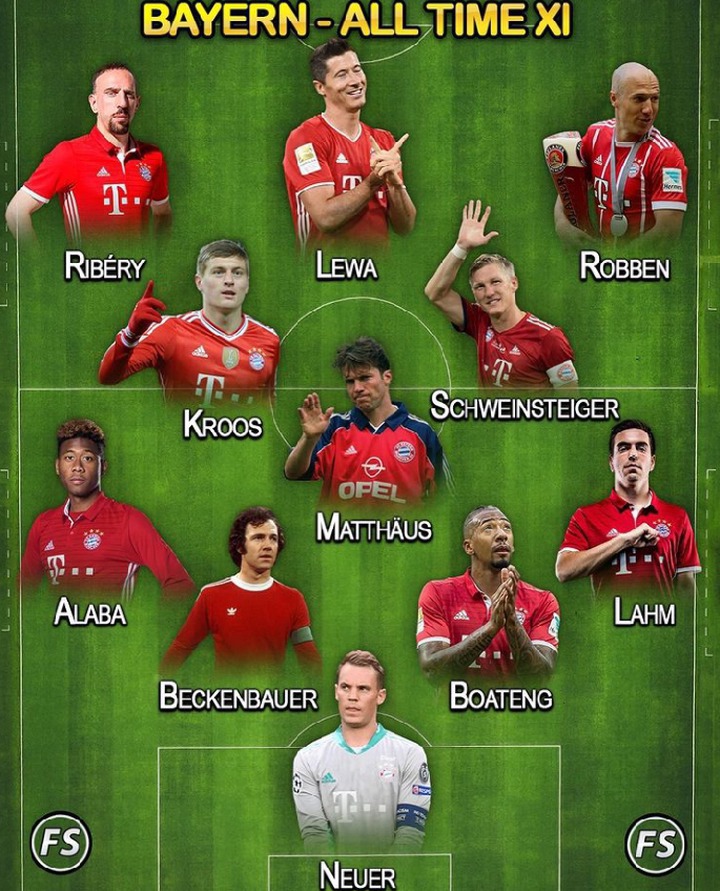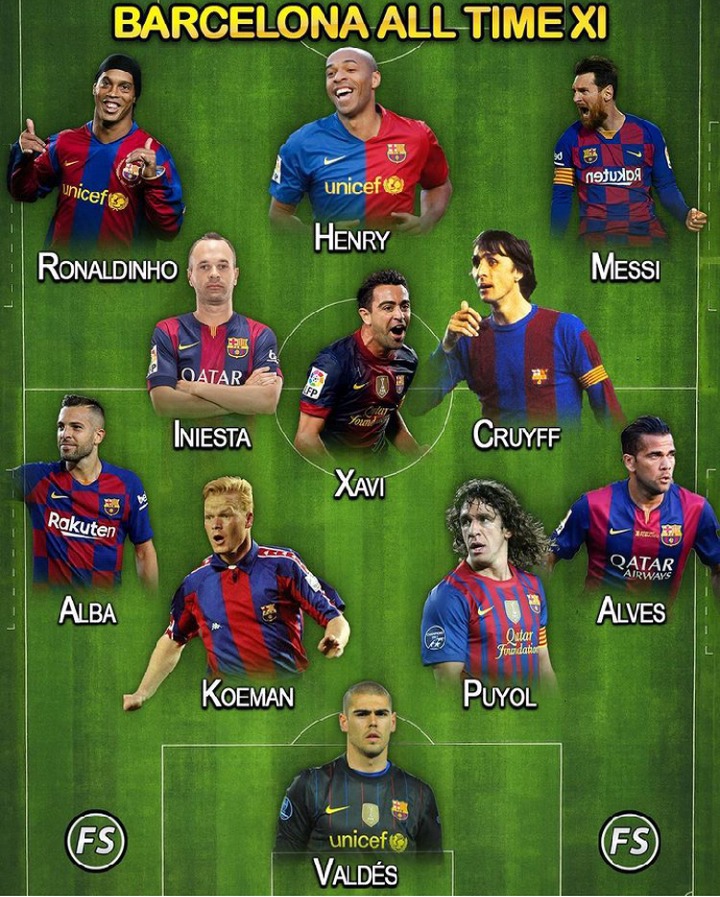 Barcelona All time Xi Players Includes Xavi Hernandez, Thierry Henry, Dani Alves, Victor Valdez, Ronald Koeman, Ronaldinho Gaucho, Johann Cryuff, lionel Messi, Carles Puyol, Dani Alves and Andres Iniesta. Bayern Munich All Time Xi Players includes Mathaus, Robert Lewandowski, Phillip Lahm, Franck Ribery, Schweinsteiger, Beckenbauer, Toni Kroos, Jordi Alba, Arjen Robben, Jerome Boateng, and Manuel Neuer.
Which of these players do you think have the best football career? Drop your comments below.
Content created and supplied by: valentinoigwe (via Opera News )