Officiating inconsistencies are usually written off as mere mistakes and coincidences. But when those 'mistakes' keep happening over and over with the same team, it begins to look more like a conspiracy. Take for example, the case of Manchester United; Ole Gunnar Solskjaer's side have been awarded the most penalties since the start of last season, and the dubious nature of some of those penalties have made many to ask questions as to whether the officials actually favour the Red Devils.
For Arsenal, the reverse is the case.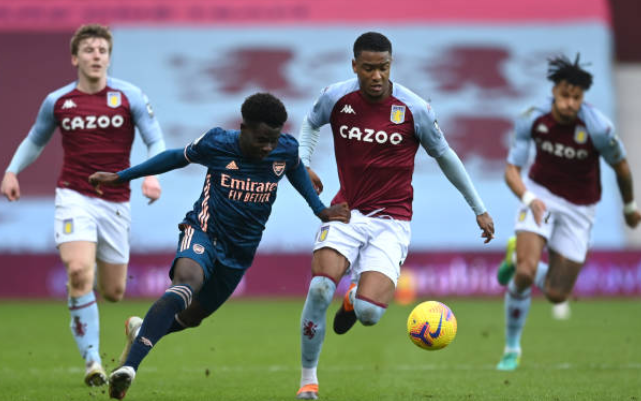 It is increasingly looking like there is an agenda against the Gunners because for the second time in two games, there was a huge call made by the officials which did not go their way. This time, they took a trip to the midlands to face Aston Villa in a match day 23 encounter at Villa Park.
The day started on a bad note for Arsenal as just two minutes in, they fell behind. A poor pass from Cedric Soares was cut out, allowing for Bertrand Traore to feed Ollie Watkins who put the Villains ahead.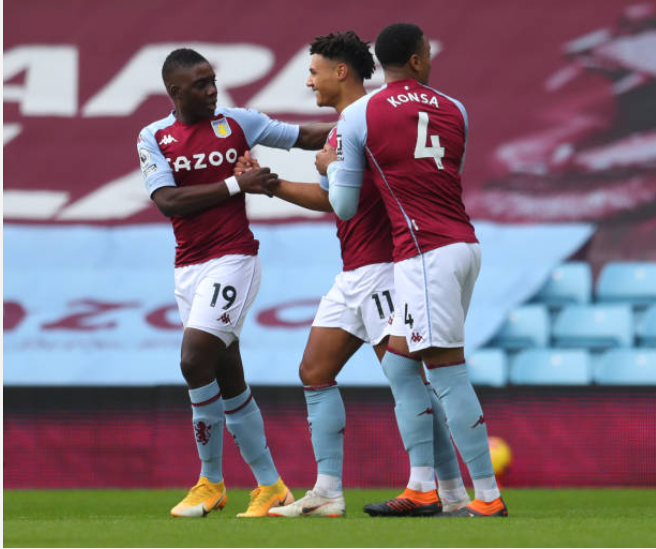 Then came the huge moment of controversy.
It was around the 31st minute. Arsenal tried to catch Villa on a break away, with the home side playing a high line. It may have worked, as Bukayo Saka looked to break free with acres of space to run into. However, he was brought down by Villa centre back Ezri Konsa, who was technically the last man. Yet, Konsa was brandished with only a yellow card.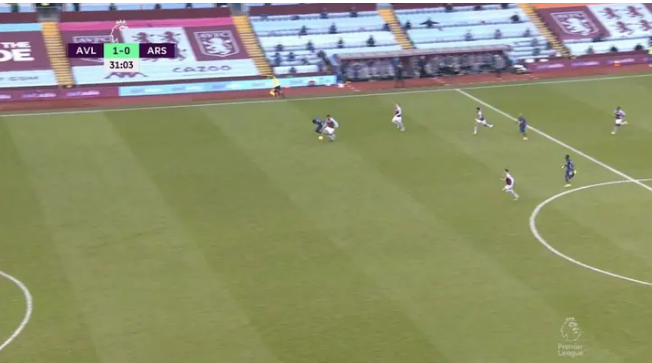 This was a clear case of denial of a clear goalscoring opportunity. Saka certainly had the pace to race in on goal with only Emiliano Martinez to beat, but he was impeded by Konsa. Such a foul is usually punished with a red card for the offending player, yet Konsa was given only a yellow. Why? Why are arsenal the ones who are now suffering from such poor decisions?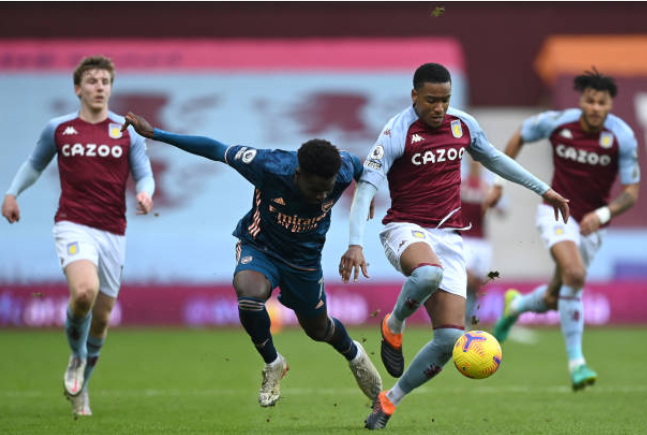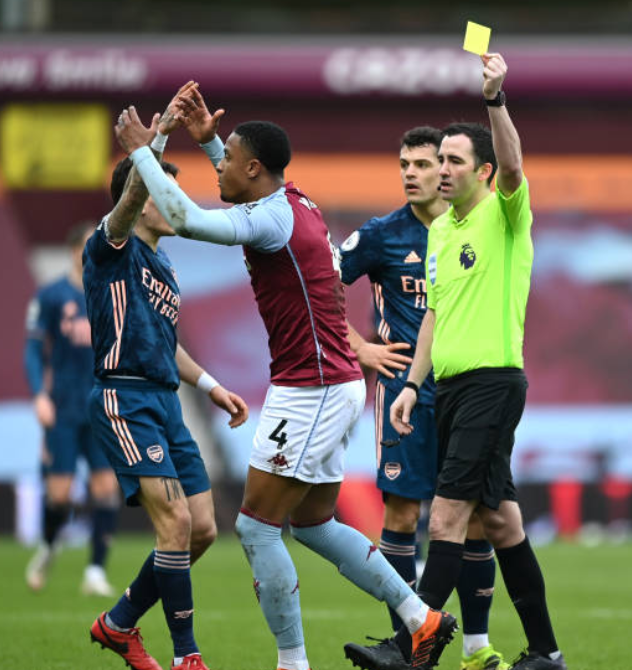 Recall that in the previous game against Wolverhampton Wanderers - which ended in a 2-1 defeat for Mikel Arteta's side - David Luiz was given a straight red card for a perceived foul on Willian Jose, who was in on goal. But replays clearly showed that Luiz had no intention whatsoever to foul Willian Jose; the contact between them was accidental, and it may even have been a case of Jose hitting Luiz, rather than the other way around. Yet the referee made the mistake, and to make matters worse, the VAR failed to overturn it. The same thing has now repeated itself today.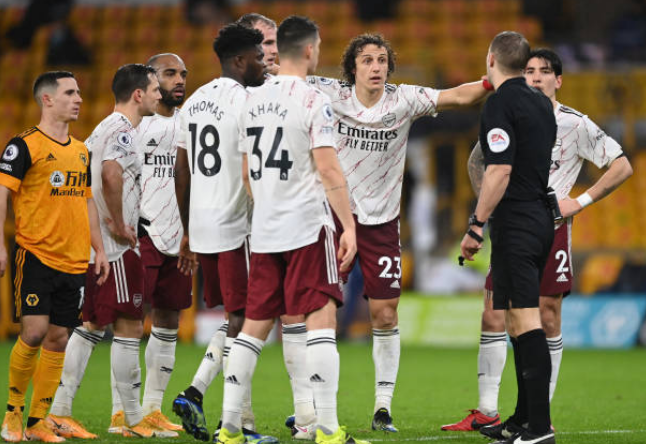 It's a shame. Honestly, the English officials are showing why they are hardly recognised in international stages. Arsenal should feel very aggrieved by this show of shame, and they should make complaints to the FA about the recurrence of these mind juggling decisions.
Content created and supplied by: ThaRealMolos (via Opera News )