To the Football World, it is an irreplaceable loss but to Manchester United, it's a tragedy that will never be forgotten. Recently, the world social media space was flourished with the terms: "Flowers of Manchester" and "Busby Babes".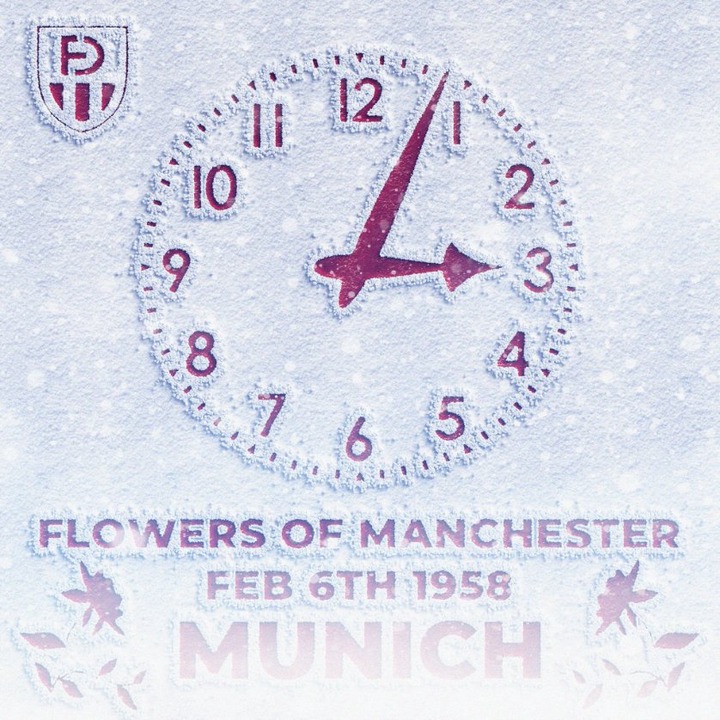 Now what does Flowers of Manchester entail and how does this relate to the giant English football club, Manchester United?
Flowers of Manchester is a term used to immortalize the members of Manchester United team who lost their lives to plane crash on February 6, 1958. This ugly incident was preceded by a glorious 1956/57 season that saw the club fight off a challenge from Tottenham Hotspurs to lift the First Division Trophy. The likes of Bobby Charlton, Tommy Taylor, Liam Whelan and Dennis Viollet were at their best in goalscoring precision. Coached by Matt Busby, the Flowers (players majorly around 19 and 20 years of age) of United youth system were in full bloom.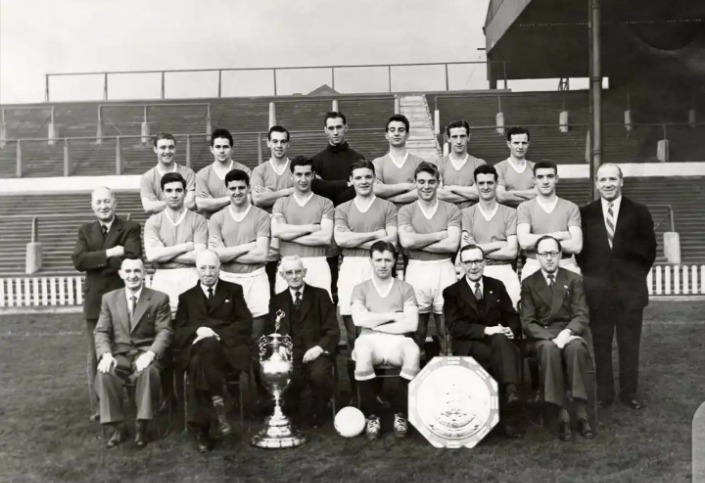 The team pose with the First Division Trophy and Charity Shield in 1956
In 1958, a lot more success was expected from this young promising team. But the ugly disastrous incident happened. The Manchester United team nicknamed the "Busby Babes" were returning from a European Cup match in Belgrade, Yugoslavia after eliminating Red Star Belgrade to move into the Semi finals.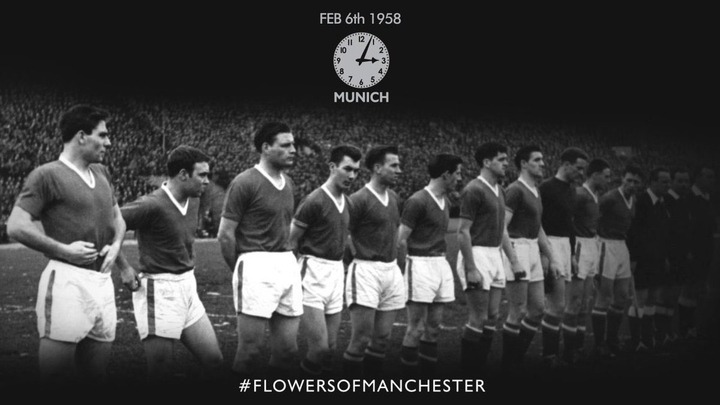 The plane "Airspeed Ambassadors" were carrying the United team, pilots and some journalists; a total of 44 occupants. The plan landed at Munich for refueling only to meet bad weather. After making double attempts to take off, the plane captain decided to go for a third attempt because of limited time. The plane eventually hit a snow slush at the end of the runway leading to the disastrous accident that left 21 persons dead with just 23 survivors.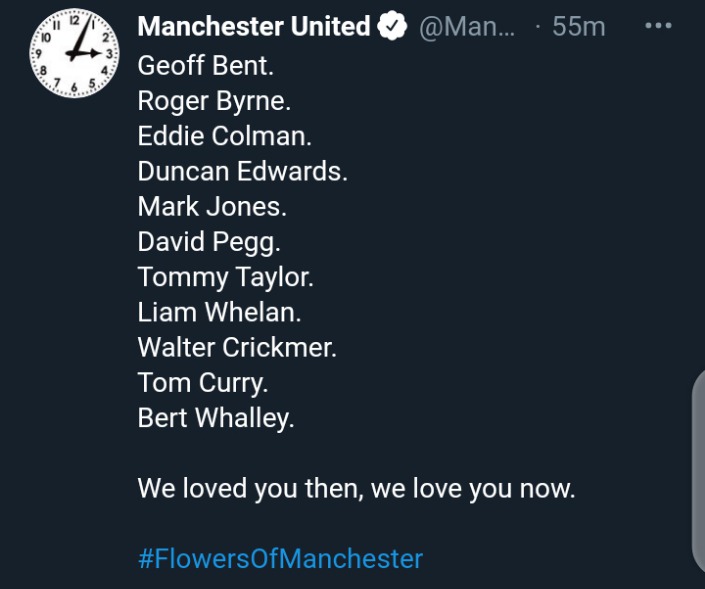 The Manchester United squad lost 8 players to the tragedy. Till today, Manchester United remembers the all the victims of the disaster every 6th of February.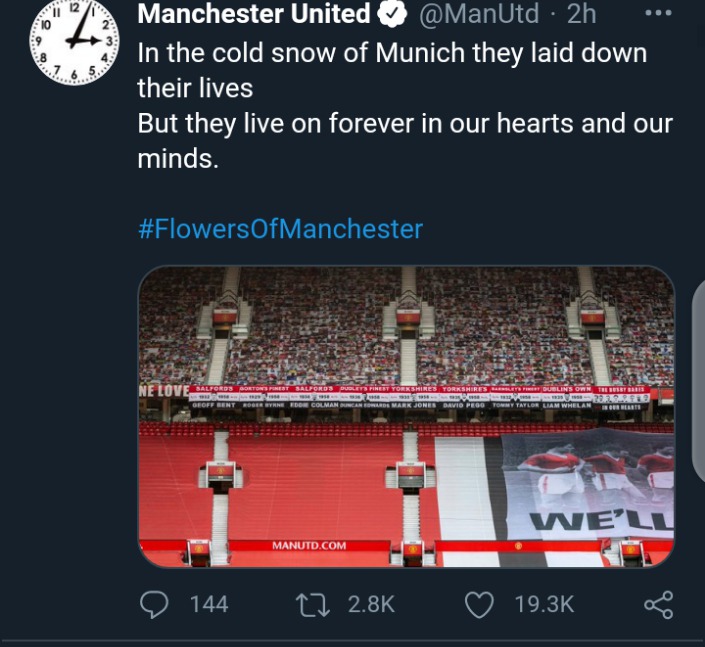 Below is a poem officially adopted by Old Trafford to mark the tragedy.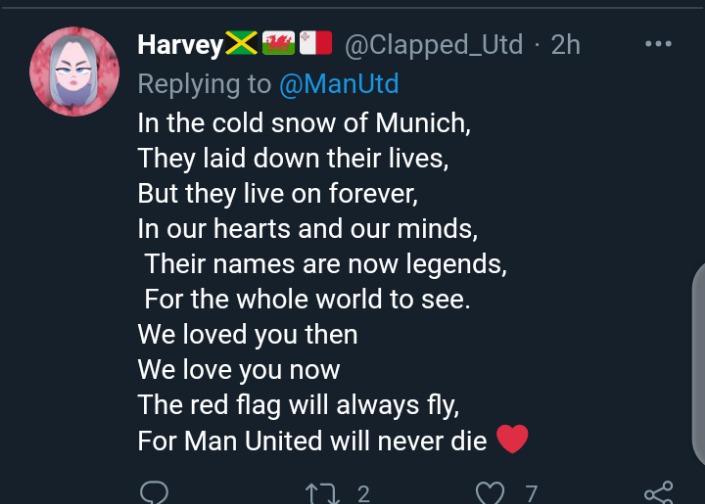 Content created and supplied by: KelsonJohn (via Opera News )