Tottenham coach Jose Mourinho praised new defender Japhet Tanganga despite the pain of defeat against Manchester City.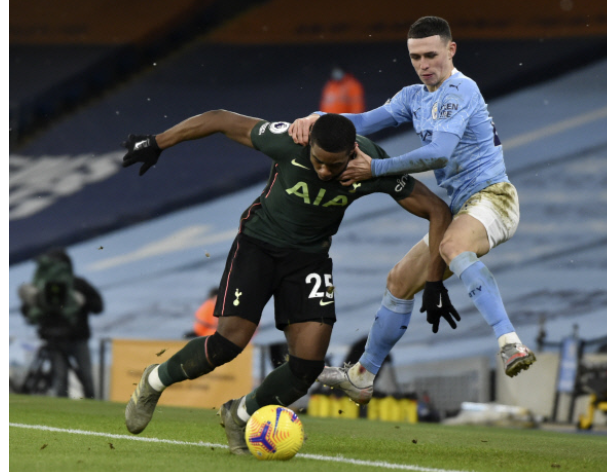 Tottenham lost 0-3 in an away match against Manchester City in the 2020-2021 English Premier League (EPL) held at the Etihad Stadium in Manchester on the 13th. In the 23rd minute of the first half, Rodri scored a penalty for Man City, and in the 5th and 21st minutes of the second half, Ilkay Gundogan scored a straight goal and scored a 3-0 win.
Tottenham went defensively against Manchester City, the league leader, and tried to counterattack, but it wasn't easy. Man City, who had a 60-40 lead in possession, also took a 15-7 lead in shooting, and after playing aggressively, he won smoothly. Son Heung-min focused on defense and struggled with bloody ankles, but couldn't hit a single shot.
Tottenham exposed several problems, including mistakes made by the defense and sluggish attack.
Coach Mourinho admitted that the players struggled amid a tight schedule, but one player praised him. It was Japet Tanganga who came out as a defender on the right side that day. Coach Mourinho said on the club's website that Tanganga did a very good job against Manchester City.
Director Mourinho said, "He is positive. It's not easy for a young academy player to participate in the game, but he did well against players and good teams without any problems." He added, "When the team wasn't good in the physical, I opened up the space as a midfielder or center back. There were several situations in the second half, but he showed perfect performance."
As 'Young Blood' Tanganga is praised by coach Mourinho, more appearances are expected in the upcoming Europa League and the remaining league matches for him.
Content created and supplied by: Raw2021 (via Opera News )