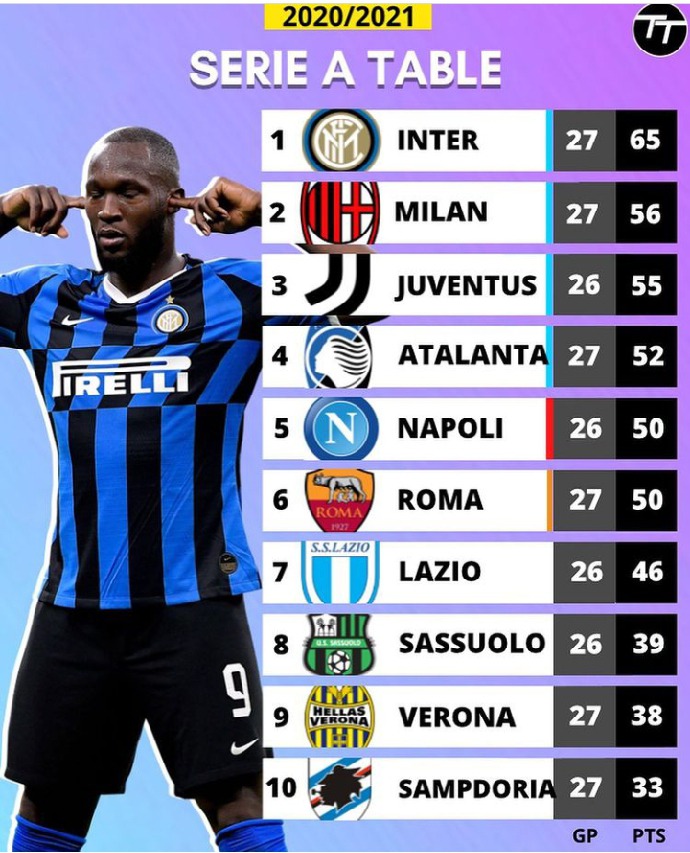 The Milan teams are leading the Serie-A table. Inter milan is ranked first with 65 points while AC Milan Is ranked second with 56 points. Juventus have one outstanding game, but they are currently ranked third with 55 points. Atlanta, Napoli And Roma are currently contesting for a position in UEFA Champions league football next season.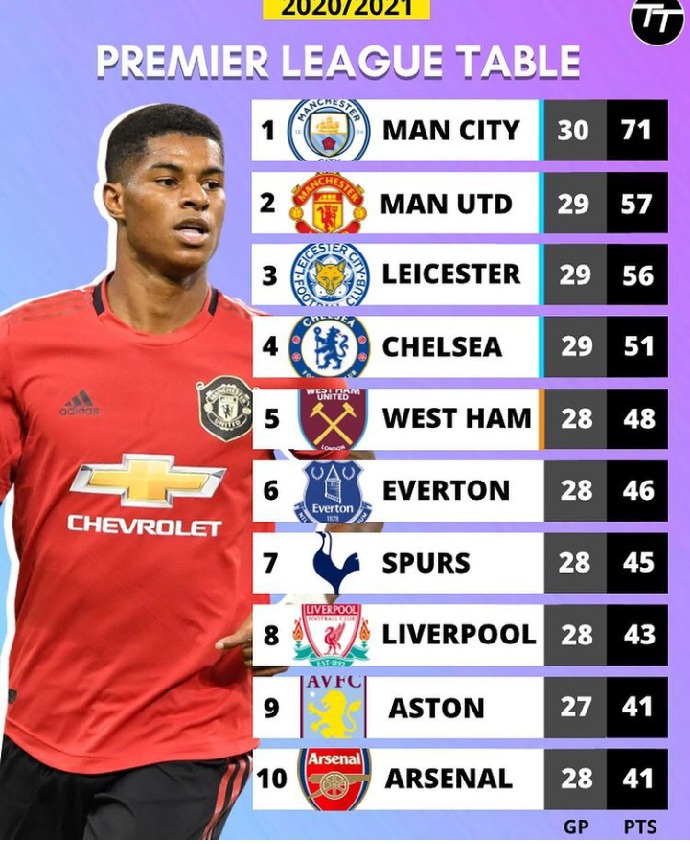 The Manchester clubs are leading the premier league table. But it is Manchester city that is ranked first with 71 points while Manchester united are ranked second with 57 points and An outstanding game. The third placed Leicester city have five points more than Chelsea who are currently ranked fourth on the table. West ham, Everton, Tottenham and Liverpool are contesting for a place in The Europa league next season.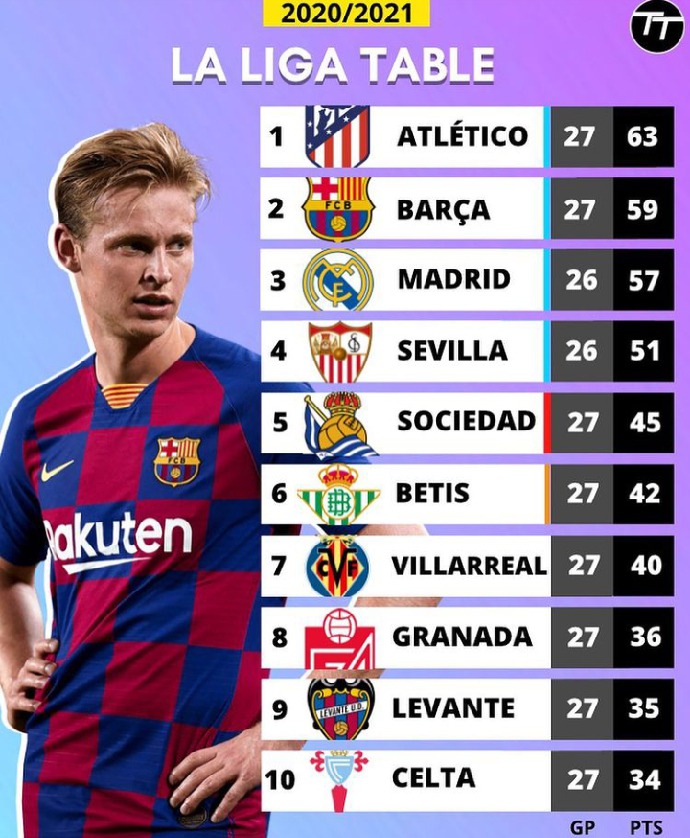 Athletico madrid are currently leading the second placed barcelona with 4 points. Real madrid are ranked third on the la liga table, they have six points more than the fourth placed Sevilla. Real sociedad, Villareal and Real Betis are contesting for a spot in Europa league next season. Who will win each league? Drop your comments below.
Content created and supplied by: valentinoigwe (via Opera News )