INTRODUCTION
Currency as a legal tender is accepted as a unit of account, store of value and medium of exchange, money originated through public enterprises in the ancient Mesopatamian temples and palaces as standardized weight and also assisted in the development of internal accounting for recognition of credits and debits and as an instrument of taxation, money predated minting for about 3000 years. Considering the development of money in Egypt, it became clear that the State plays important role in establishing the appropriate measure of value for the purpose of accountability. Cowries, Fijian whales" teeth, Yap stones, Wampum, cattle and metallic currencies were the earliest forms of money in existence and thereafter, notes were issued as money but in each instance, the State played important roles such as determining the value of the currency and administrative control.
So much has been written about crypto currencies and the technology involved. Still, less than 1% of the global population has ever used the digital currency (Crypto currency). A crypto currency is a digital asset designed to work as a medium of exchange that uses strong cryptography to secure financial transactions, control the creation of additional units, and verify the transfer of assets. Crypto currencies use decentralized control as opposed to centralized digital currency and central banking systems. The decentralized control of each crypto currency works through distributed ledger technology, typically a blockchain that serves as a public financial transaction database. The global financial system is no doubt embracing the current transition from physical currency to almost virtual currencies through the medium of technology. This wave has ushered in the birth of crypto currencies. In the light of this outbreak, there has been a lot of positive and negative discourse on the value of crypto-currencies to the Nigerian fiscal system. Investors have in their masses invested in crypto currencies, the most common being Bitcoins all in a bid to some sort of recoup interests in the nearest future.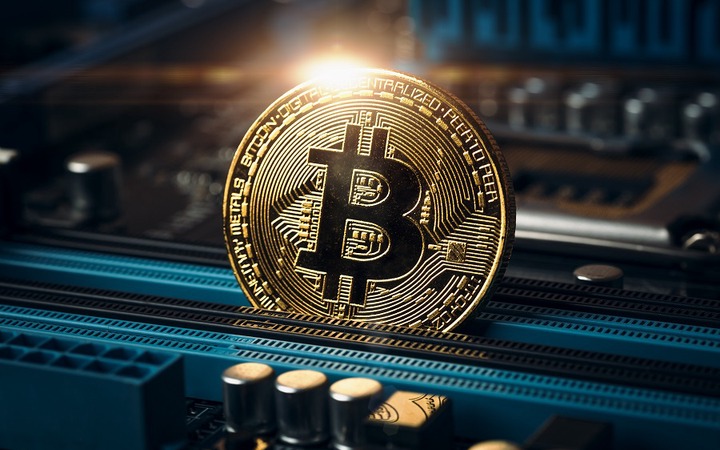 Anonymity
The concept of anonymity implies that transacting parties do not know the real identity of each other. This feature of anonymity most times is reckoned as strength of the Bitcoin technology.
Lower Transaction Cost
Operating crypto currency account is believed to be cheap because the services of experts like bankers who act as intermediaries, are not required to verify transactions as in the traditional business. Although, transactional costs may appear low but in actual fact, the miners are paid substantial amount for the process of mining. Again, it has been argued that the lower cost of transactions may not be sustainable in the future.
International Acceptance
This attribute of Bitcoin stemmed from the fact that Bitcoin could promote a cashless environment and overcome all the limitations posed by the use of cash. Being an online-based transaction which could be easily accessed by anyone, this innovation promises to be less strenuous, allowing any unit of transaction, with no territorial boundary. This is where Bitcoin differs again from other forms of currencies. These features present crypto currency as very attractive to users. Even, though it seems to gain attraction from many users, no country had legislated its use thus far.
2.4 Lack of Central Authority
Lack of central authority is an in-built feature of Bitcoin Technology which connotes that there is no single administrator or an entity particularly in charge of the administration of crypto currency. All users are independent of one another. Although, the account details of transactions of each participant are within the public domain, yet, there is no responsible authority for the coordination of its activities.
Nigerians adaptation of crypto currencies
In terms of Bitcoin's level of interest, Nigeria has been adjudged the highest performing nation in the world.
Africa's largest economy and home to over 200 million people has also been the biggest source of BTC trading volume in the continent. According to a recent report released by blockchain.com, Nigeria emerged one of the fastest-growing crypto markets globally. Major crypto exchange, Blockchain.com carried out research recently showing that the highest flow of activity in its wallet app since April 2020 has been from Nigeria. Recall Nairametrics, few months ago, revealed statistics obtained from Usefultulips, a BTC analytic data provider, showing Nigeria led the pack with more than $34.4 million, while the closest rival, South Africa, had a transactional value of just $15.2 million in Q2, 2020.
Among top countries in Q2, 2020 leading in peer to peer Bitcoin transactional trades on the African continent were:
Nigeria – $34.4 million dollars.
South Africa – $15.2 million dollars.
Kenya – $7.8 million.
Ghana – $640,000.
Tanzania – $600,000.

The financial market turmoil triggered by COVID-19 has definitely changed the way Nigerians view the whole financial system, as data also obtained from Google trend shows Nigeria leading the pack around the world in Bitcoin searches. This is a testament to the fact that Nigerians truly love their Bitcoins. Nigeria attracts more Bitcoin interest than any country globally.
Number of new Bitcoin wallets hit 3 year-high, BTC remained confidently above $10,000 throughout Week 31. The number of unique entities appearing for the first time in the #Bitcoin network is surging. This growth rate is the largest we have seen since late 2017.
Higher prices since the start of the year have been restoring popular interest in crypto currencies. Google searches for "bitcoin" have increased since December to about half of those registered in June last year. There's one country that sticks out as a benchmark for the indicator. Nigeria has consistently topped the chart in the past 12 months. Only a couple of other African nations, Ghana and South Africa, come close.
Why Nigeria emerged as one of the fastest-growing crypto markets globally.
1.     Socio-Economic Hardships Pave the Way for Crypto Adoption in Nigeria
Although it's the continent's largest economy, Nigeria is facing numerous economic and social challenges. Last year it overtook India as the country with the largest population living in extreme poverty, almost 87 million of its 200 million people. In the past two years, the Nigerian economy has returned to growth but since last summer inflation has been rising too, with the annual inflation rate almost touching 12% in December 2019.
2.     Scams
Scams of various type such as yahoo yahoo, 419, Ponzi etc. taking advantage of the desperate and warnings issued by the central bank against Bitcoin have not deterred Nigerians from trying to learn more about crypto currencies, buying coins and using them in everyday life but exposed them to know more about crypto currencies. For example, after a decrease last fall, trading volumes on the peer-to-peer exchange Localbitcoins are picking up again, reaching over 600 million Nigerian naira a week, or $1.65 million, according to data compiled by Coin Dance.
3.     Transfer from Diaspora
Being a country with so many people struggling to meet ends, Nigeria is quite reliant on remittances from migrants who live and work abroad. Between January and November 2019 it received $17.57 billion from the diaspora, the Central Bank of Nigeria announced in January. The total represents an increase of 56.4% over the same period in 2018. Like other African nations, however, Nigeria pays very high fees for cross-border transfers that can reach almost 10%, as news.Bitcoin.com reported.
4.     Nigerians Have Many Options to Trade and Use Bitcoin
Crypto currencies provide an economical alternative to the fiat system, but in order to be a viable option a functioning trading and exchange infrastructure is needed. Luckily, Nigeria has a number of local platforms that support purchases and sales of digital coins with the national currency, the naira. Options include Remitano, Localbitcoin, Paxful, Nairaex, who are the largest local crypto exchange supporting several payment methods to buy and sell BTC including bank transfers, and bitcoin remittance platform Bitpesa. The latter works with M-Pesa, a popular mobile phone-based money transfer service initially launched in Kenya and Tanzania. Nigerians can use Bitpesa to buy bitcoin with debit cards. They can also take advantage of the services offered by Wallet.ng, Busha, Tradefada, Bitfxt, and many more.
5.     Payment processors
Nigerians now also have plenty of options to use crypto currencies. Paychant is a payment processor that offers a cryptocurrency gateway for businesses to accept digital coins through instant conversion to local fiat, NGN in this case, helping them to protect their revenues from crypto price volatility. The platform currently supports BTC and ETH. Merchants who want to accept crypto directly can download and install the Bitcoin Cash Register app. The point of sale software will allow them to process BCH payments.
6.     Bitcoin adoption by Nigerian companies
A growing number of Nigerian companies already accept payments in crypto currency, the Buy Bitcoin Worldwide website reveals. One of them is the mobile airtime and SMS packages provider Gsm2me. The Nigerian platforms works with over 500 networks in 135 countries. Lagos-based online boutique shop and leather atelier Minku is another example. Its store sells fashion items and accessories in over a dozen other countries beside Nigeria.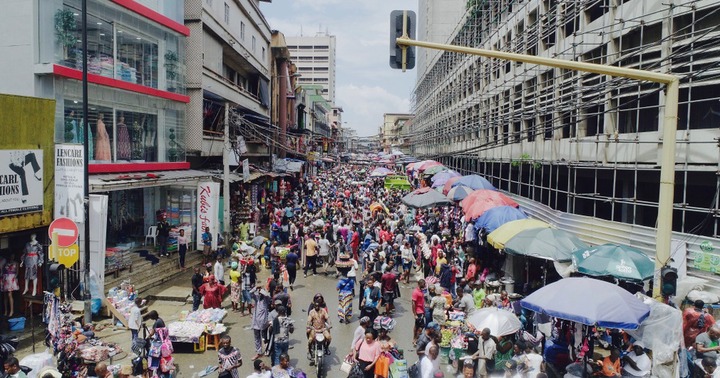 7.      Payment of Importation
Bitcoin is faster than exchanging currencies the old-fashioned way. And it is been used by many traders importing from other countries such as Asia, Europe etc. to fast trade transaction for their business. Example of a trader named Ezike who import auto parts and industrial machines from China.
Chukwuemeka Ezike sends thousands of dollars' worth of bitcoin a month in order to trade with Chinese exporting companies. In return, he receives spare auto parts, construction equipment, and juices for a family business his father started more than 30 years ago. Ezike works full-time at Singapore-based crypto exchange Huobi as its community manager but helps with his family's business on the side. He says bitcoin is faster than exchanging currencies the old-fashioned way. And he can use it to leapfrog bank limits of $10,000 a day, which he often needs to do. Ezike doesn't pay the manufacturer directly. Over WeChat, he works with a middleman named "Allen" who exchanges Ezike's bitcoin for renminbi, China's national currency, and then passes it on to the manufacturer. Ezike couldn't divulge which companies he deals with, saying, "The Chinese are sensitive with the data that's shared."
Conclusion
The use of crypto currencies such as Bitcoin and Ethereum in performing online transactions has been on the rise and almost accepted generally in the world. Africa as a continent is not left out in the adoption of blockchain and crypto currencies.
Today, in 2019, the question of whether or not digital money can actually become a useful and secure part of the Nigerian economy is being seriously debated. This paper explores how crypto currency technology can be a means of leveraging the Nigeria economy and its extremely large population.
There are legal issues associated with almost every financial activity in the world and crypto currency is not an exception. The peculiarity of the currency no doubt has contributed to the difficulties associated with its regulation globally. Every new technology is pre-destined to suffer legal setbacks, from mainstream acceptance to misuse and abuse. In 2018 alone, it was reported that £4billion was laundered via crypto-currencies in Europe. An increase in this special brand of money laundering and other cybercrimes has a negative impact on the crypto-market, as investors lose confidence to invest their money into the market.
Although several suggestions have emerged from research with respect to Government's response to legislating crypto currency ranging from monitoring, creation of state-owned crypto currency to banning or derecognizing crypto currency, the danger of most of these recommendations would be future strive for dominance and superiority among nations resulting from divergent views and approaches toward its legislation.
Content created and supplied by: Freshprinx (via Opera News )
Opera News is a free to use platform and the views and opinions expressed herein are solely those of the author and do not represent, reflect or express the views of Opera News. Any/all written content and images displayed are provided by the blogger/author, appear herein as submitted by the blogger/author and are unedited by Opera News. Opera News does not consent to nor does it condone the posting of any content that violates the rights (including the copyrights) of any third party, nor content that may malign, inter alia, any religion, ethnic group, organization, gender, company, or individual. Opera News furthermore does not condone the use of our platform for the purposes encouraging/endorsing hate speech, violation of human rights and/or utterances of a defamatory nature. If the content contained herein violates any of your rights, including those of copyright, and/or violates any the above mentioned factors, you are requested to immediately notify us using via the following email address operanews-external(at)opera.com and/or report the article using the available reporting functionality built into our Platform See More