Opinion: 6 Things You Should Not Search On Google And Reasons Why You Should Not Search Them
Although things has been made easy with the establishment of Google search engine that enable people to search numerous things that bother their minds and receive instant answers relating to such questions. You should know that not everything or every answers you see on Google is necessarily correct because Google is just an online platform where you find websites that provide you information you need. You should know that some information offered by website provided by Google may not be accurate. So there are some things you should not search on Google, although you may get answers, but to avoid regrets, don't search.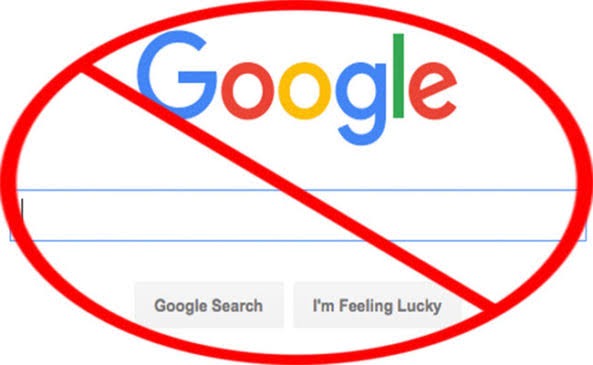 These are what you should not search on Google and reasons why you should not search them.
1. Online Banking Website
You should not google online banking website because there are many fake online banking websites on Google. So, unless you know your bank's official URL, it's advisable not to google seach your bank's online banking websites. If you want to do an online banking, enter the official URL of your bank.
2. Customer Care Contact Numbers Of Companies
This is one of the most popular online scams. Fraudsters post fake business listings and customer care numbers on websites to make make people easily fall for the scam thinking that it's the original customer care number to scam them.
3. Anti Virus Website
There are many fake product online and it becomes difficult to identify one that is original, so stop searching for software or anti virus applications on google.
4. Medical Advice Or Treatment
As a sick person, you are advised to go and see a doctor. Many of us love to consult Google on different tips like weight lost tips, if you want to lose weight, take advice from a doctor first before proceeding. Searching Google for the tips may expose you to risk.
5. Medicines or Medical Symptoms
It is dangerous to buy medicines base on the information you find on Google, hence, consult a doctor if you need a medical prescription and don't rely on Google.
6. Do Not Search For Government Websites On Google
Like banking websites, Government websites are prime targets of scammers. As it is difficult to identify which website is original, you are advised to visit the official website of that particular Government instead of searching Google for it.
I hope I have been able to convince you with the above listed things you should not search on Google?
What do you think about this article? Please comment, and don't forget to share.
Click the "follow" on this page to get more information easily when published.
Source: Goldencreator (via Opera News )