This is like peeping into the future. This is what science inclined persons like to do, extrapolation from the past, and present into the future. What is certain is America's desire to have a divorce from China after more than 40 years of close economic entwinement. The marriage had been symbiotic and both sides benefited enormously from the relationship. Surprisingly, the world benefited too because of the large amount of high quality; but cheap goods flowing out from their engagement. Global supply chains were set up. A lot of fantastic products are sourced from all over the world, and put together for the world like Apple's i-phone, Chinese i-phones, TVs, computers, i-pads, and others. The Americans find it very difficult to have an amicable divorce. They were very jealous that China has got the advantage of having developed the 5G. They accused Huawei of stealing the 5G technology from the US, even though the US has none of the technology. Trump wants to decouple from China but he is also afraid of taking down the US economy with a depression. Hopefully, come October Biden comes in and changes the quixotic Trump approach to something more mature and more logical. The US and China still have to cooperate and save the world from pollution, pandemics, and all other calamities. They may also need to compete and put aside the mutual areas of disagreement and marking out the red lines to preserve peace. Then the whole world would benefit.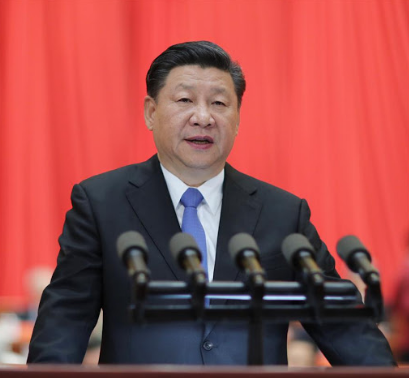 The Multi-polar world will emerge. Merkel of Germany has already shown signs of moving EU out of NATO and forming an independent pole by itself. Its economy is currently the biggest in the world. Initially, it wanted to form a stable business alliance with China. When the 5G is fully functional, we will see Artificial Intelligence getting a big boost. The arrival of automatic cars will be getting closer. Judging from the current development, Germany may be the first few countries to have good automatic cars. The EU-China trade alliance will be beneficial to both their economies. The US influence will shrink if and when it cuts itself off from the world. Americans have a tendency to be isolationists. Let's hope that it is Trump and not the majority of Americans who want withdrawal and decoupling. The Americans pole provides a good cover for freedom lovers. The American boycott of China will not go very far, because China produce a lot of goods which are cheap and good quality. It is not easy to cut off trade with China; despite what Trump wanted to do and that includes the American's need for cheap and nice goods too. Martin Jacques wrote an excellent book "When China Rules the world". He has a lot of details which are very interesting about the economic, and cultural aspects of the new world 10 years down the road. I think that the US will still be around and working with China, and the EU to provide the leadership for the new world! It will be a multi-polar world unless the US starts a World War with China. That will be calamitous.
Also, China has been saying for a few decades now; that they want to work with the most powerful nations in the world to ensure peace, free movement of people, free trade, they support this because they believe that trade encourages trust, stop corruption, help feed and educate everyone, free medical care, etc. China doesn't go to war with any nation that they don't consider a part of their historical lands, and even then they don't attack them. What they do is to warn other nations not to interfere in Chinese detente. One example - China has said to Taiwan; that they will happily wait for as long as it takes for the Taiwanese people to make the decision to become a part of modern China, and they also have insisted that other nations not interfere in trying to turn Taiwan against China, this was probably aimed at the USA can I suggest.
Content created and supplied by: fiveGee (via Opera News )