See What The Digital Ogbanje Said She Will Do for 20 People In Celebration Of Her New iPhone 12 Max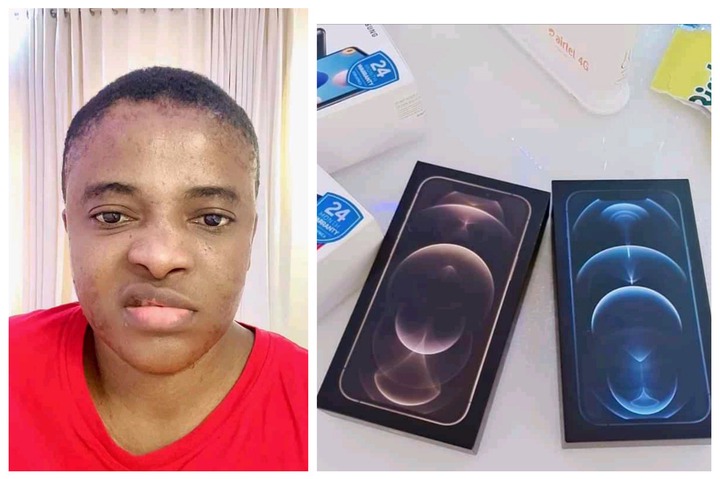 The popular Digital Ogbanje, Angela Nwosu, an Igbo lady who claims to have an Ogbanje spirit and proud to posses it.
She made a post on her Official Facebook page that got her fans talking and Happy too. She said she is going to pay for 29 people's Sunday food tomorrow in celebration of her new iPhone 12 Pro Max and Samsung note 20 ultra.
Recently in her post on Facebook she said she can't wait for the new iPhone 12 Pro Max to come into Nigeria, that she is earnestly waiting for it. Now she has finally gotten it together with a Samsung note 20 ultra.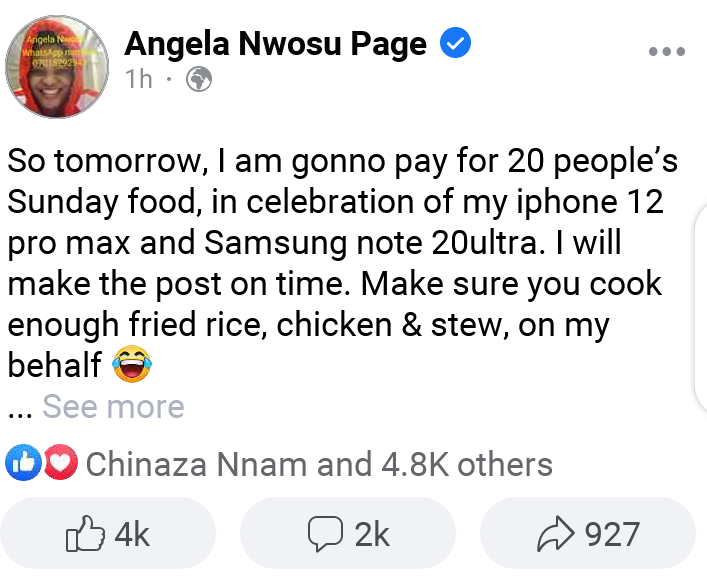 Angela Nwosu has huge fan especially ladies that follows her because she always do giveaway always.
In case you don't know, this lady is married to one of the talented Nollywood director known as Soundmind. They recently acquired a new house in one the best part of Lagos State known as Lekki island.
Below are some screenshots of her fans Reactions.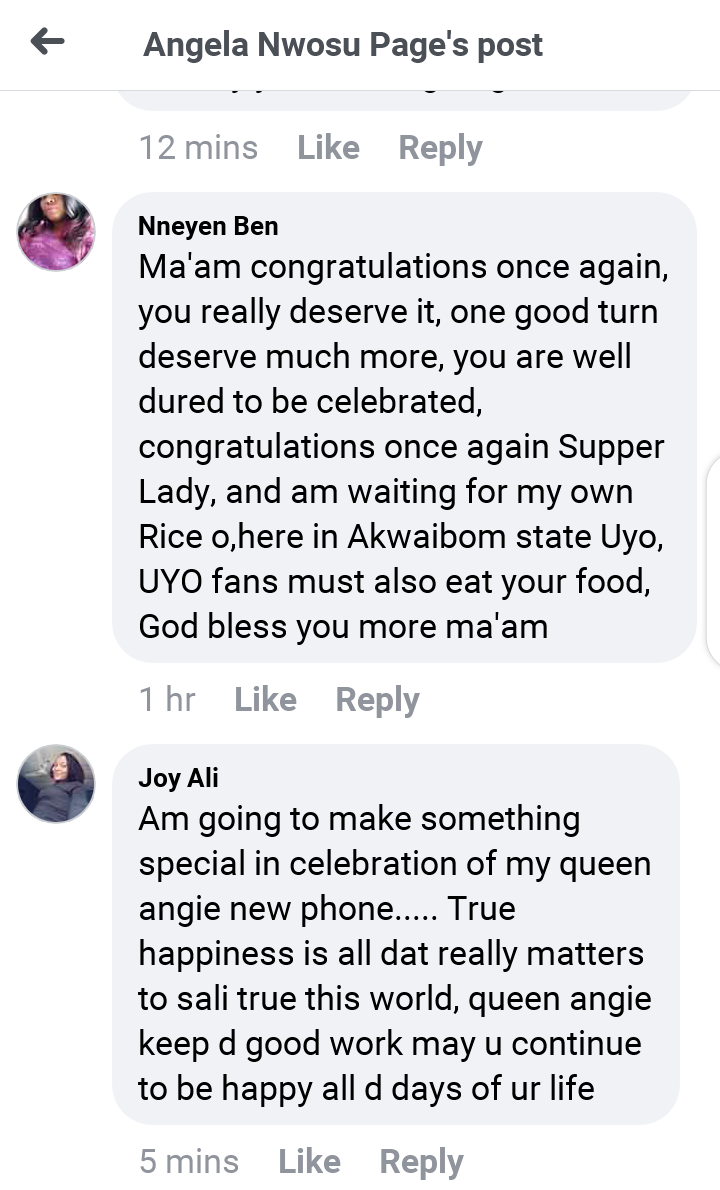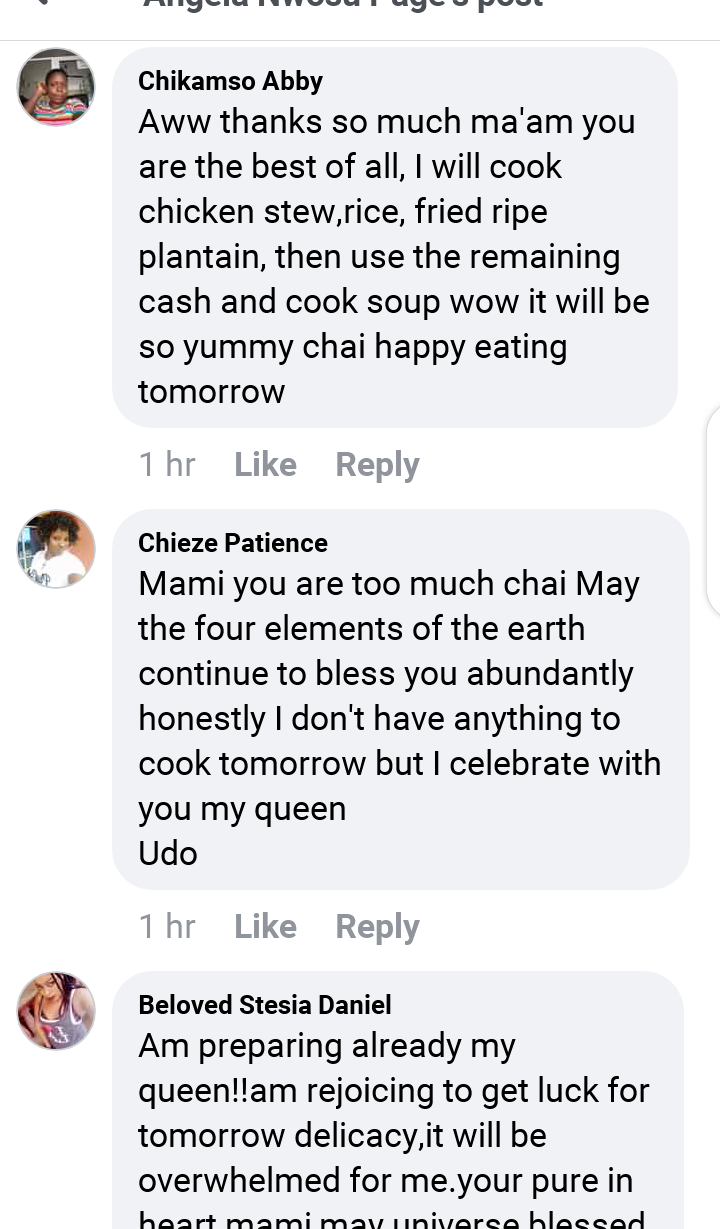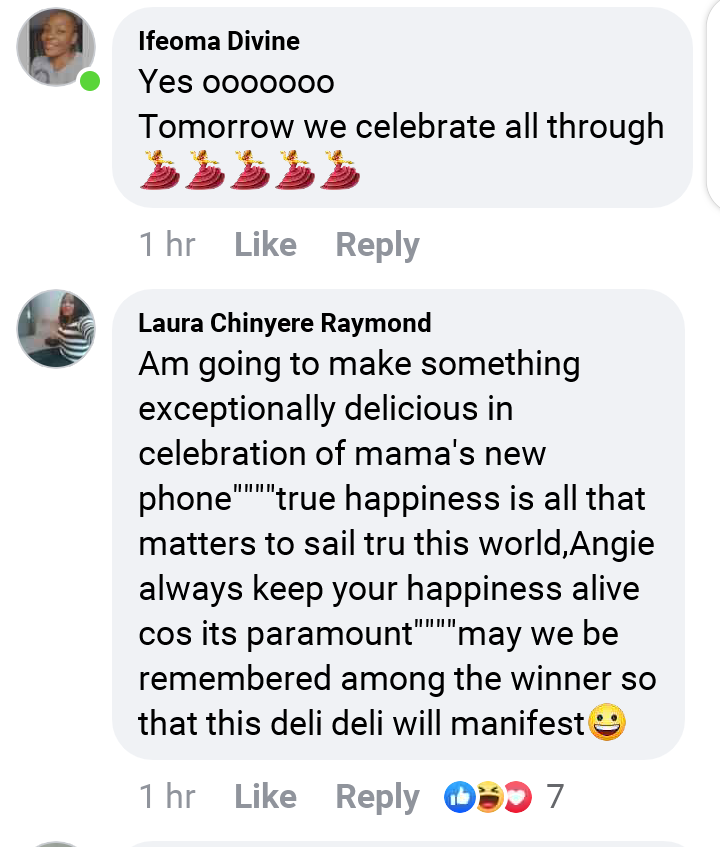 Content created and supplied by: JessyNews (via Opera News )