According to a report by 91Mobiles, a delivery man in China took off with 14 iPhone 12 Pro Max units worth 160,000 yuan (approximately 9.2Million Naira).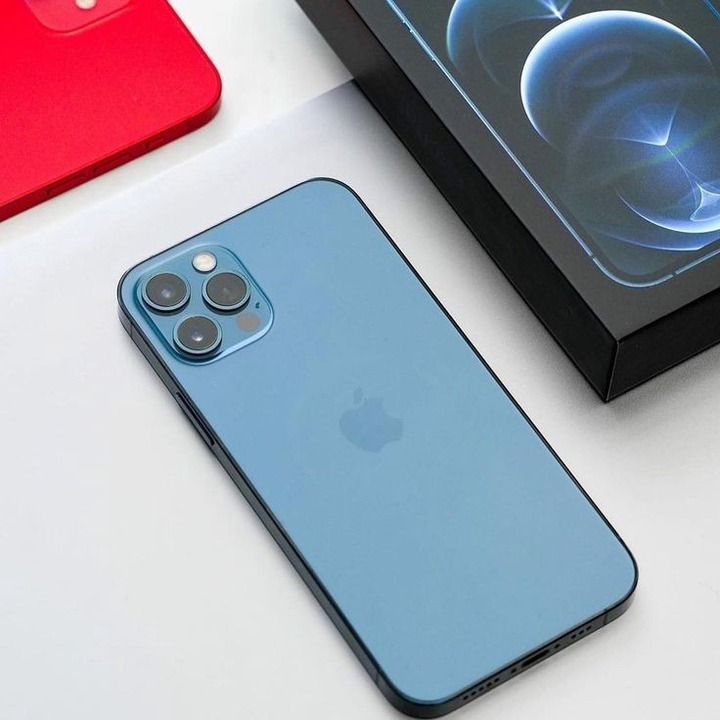 The newly-released iPhone 12 Pro Max is arguably one of the most attractive pieces of tech right now, so it doesn't come as a surprise hearing that a delivery person ran away with some units. According to a report by MyDrivers, a delivery person in China took off with 14 iPhone 12 Pro Max units worth 160,000 yuan (approximately 9 Million Naira). The units were intended for an Apple authorised retailer in Guizhou, China. After terminating his job and paying the penalty, the delivery person did not return the iPhone 12 Pro Max smartphones to the store.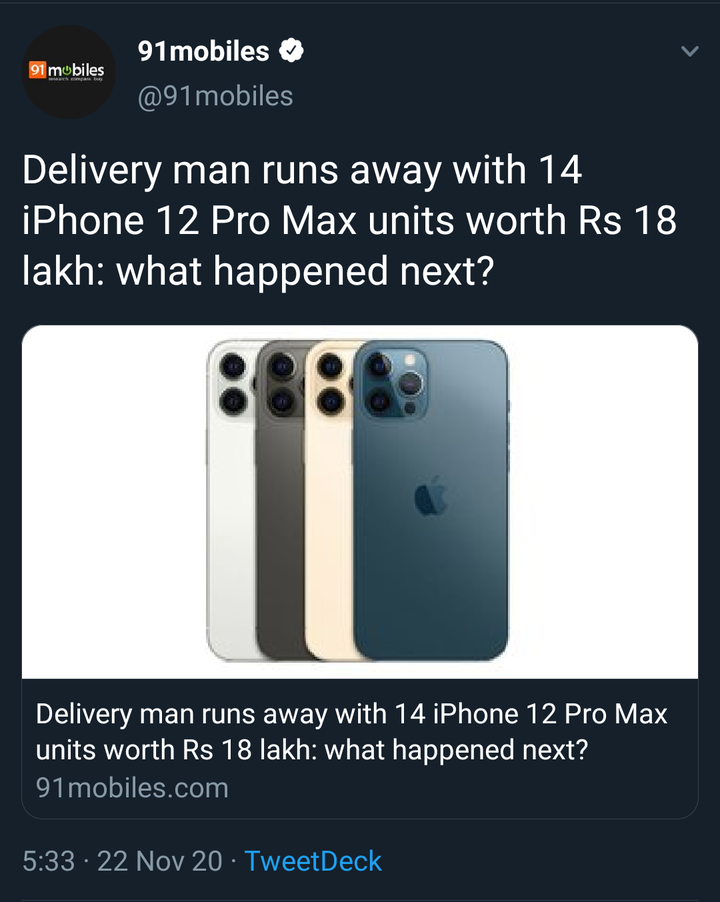 The delivery person kept one for personal use of the 14 iPhone Pro Max devices, a step which eventually spelled his doom. As a form of debt relief, another unit was offered off to a friend. A third iPhone 12 Pro Max made its way to a pawn shop, where 9,500 yuan (approx. 550,000 Naira) was received. For a throwaway price of 7,000 yuan (approx 406,000 Naira), another device was sold off to a cell phone distributor. The iPhone 12 Pro Max starts in China at around 10,099 yuan (approx 586,000 Naira).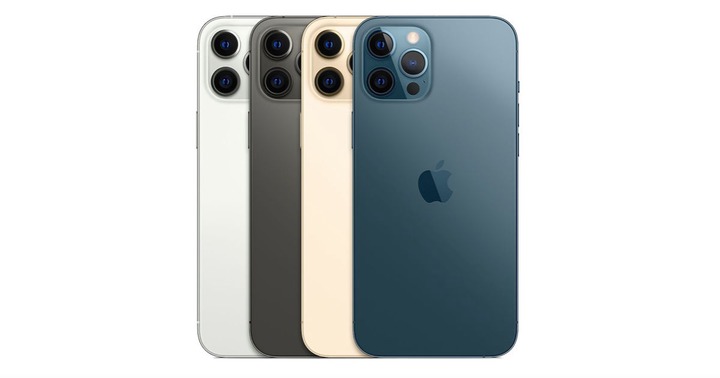 Fortunately for Apple, authorities succeeded in locating the delivery person and retrieving the remaining ten iPhone 12 Pro Max devices. The Apple Store has already blacklisted the delivery guy, who for his acts will most likely still face jail time. He claimed, as planned, that he did all of this to support his opulent lifestyle.
According to 91Mobile reporters, the delivery man specifically made away with the 512gb variants of iPhone 12 Pro Max. Such version can sell as high as 620,000 Naira in Nigeria.
Image used below is from web and is meant for topic illustrations only.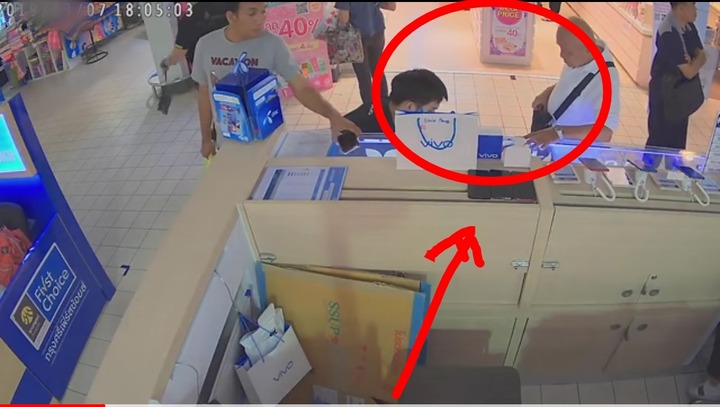 Image Credits: Pinterest, 91Mobiles.
Content created and supplied by: Climax (via Opera News )