Our mobile phones gone through a significant change in design, functionality and price since 1973. At first, the sole purpose of a mobile phone was to make calls, that is, talk to someone from a considerable distance but that has changed over the decades. 
So sit tight and see how greatly the mobile phone has changed.
DynaTAC [1973]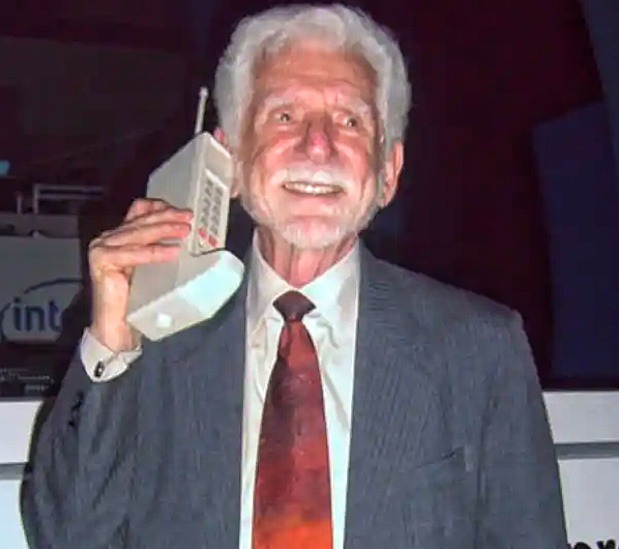 Martin Cooper, a senior engineer at Motorola made history when he called a rival telecommunications company and told them he was calling from a mobile phone. At then, this was Motorola's first mobile phone prototype. Shockingly enough, this mobile phone was launched ten (10) years later and it was still the first handheld mobile phone.
Mobira Senator [1982]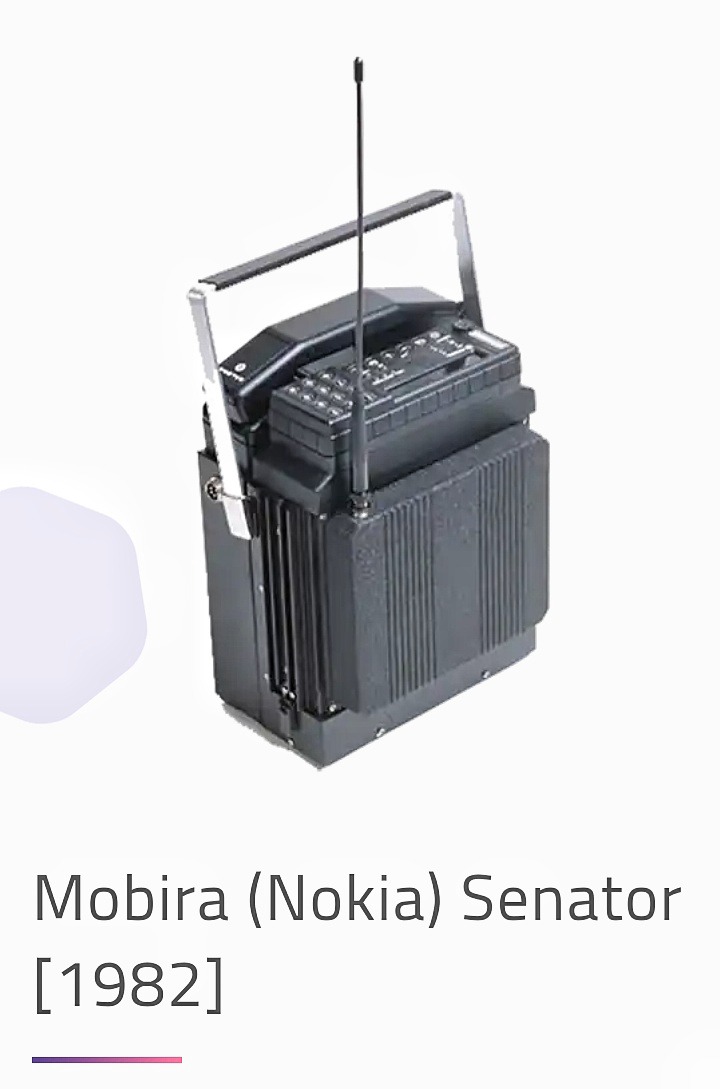 Produced by Nokia, this was the first mobile phone that was truly made available to customers. This mobile phone uses the Nordic Mobile Telephony (NMT) Standard, part of the first generation (1G) of wireless cellular technology and weighs an incredible 10 kilograms which made it impossible for one to carry this on oneself all day.
Motorola DynaTAC 8000X [1983]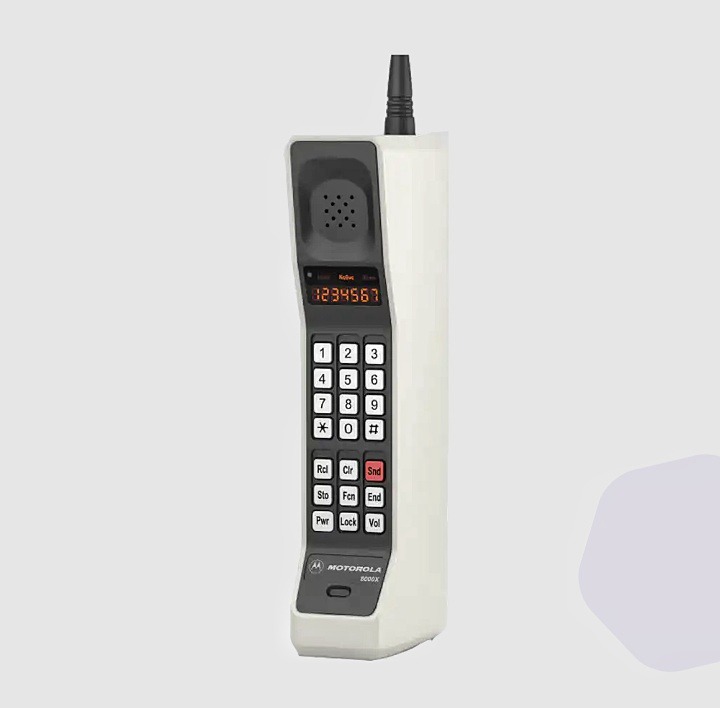 The Motorola DynaTAC 8000X was launched a year immediately after the Nokia's Mobira Senator was launched. This mobile phone happens to be the first mobile phone used to make a public phone call in the UK in 1985. It weighs over 1 kilogram and takes about 10 hours for charging which lasts only for about 35 minutes of use.
Nokia 1011 [1992]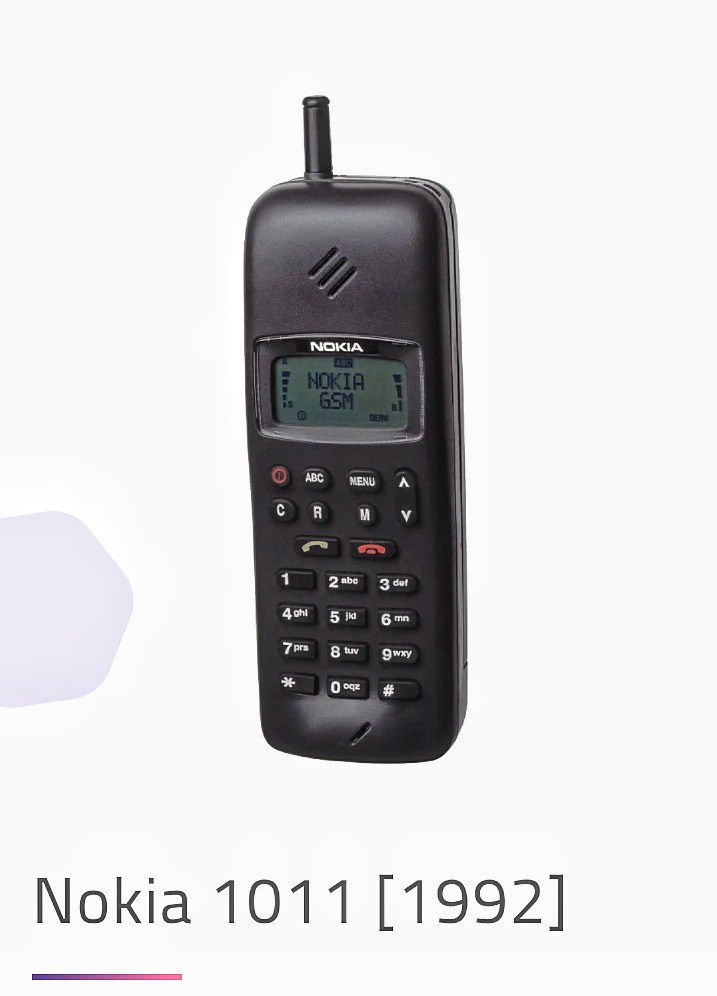 After a whole 10 years of slow technological advancements for mobile phones Nokia dropped the Nokia 1011 mobile phone. This was the first mobile phone to be used anywhere in the world thanks to the Global System for Mobile Communication (GSM) Network, often referred to as the second generation (2G) of wireless cellular technology. This mobile phone was a step up, featuring a monochrome LCD, extendable antenna and reduced weight to about 500 grams which made it possible to be carried about easily.
IBM Simon [1994]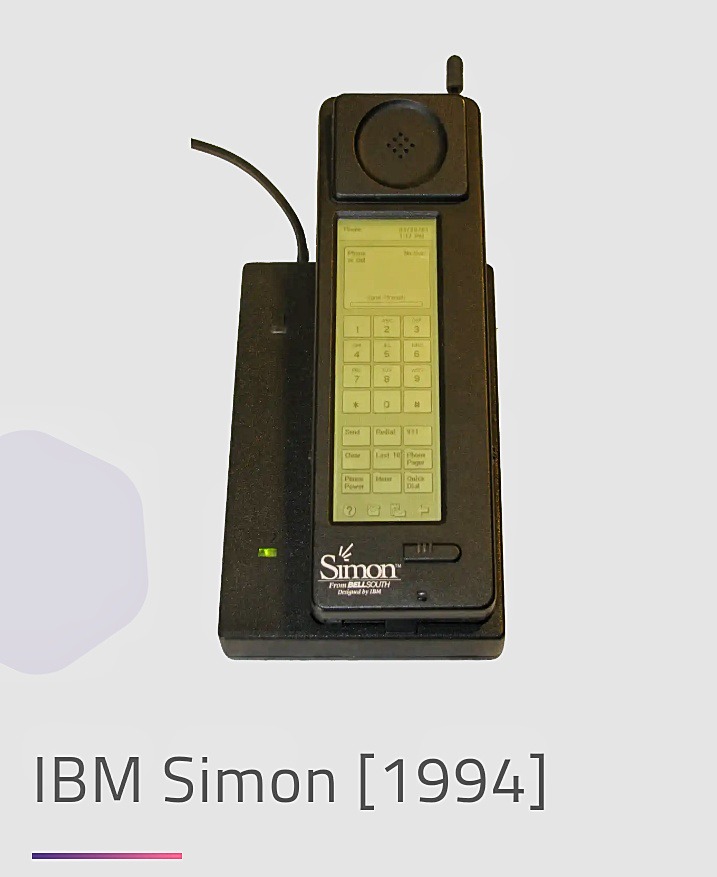 Considered the first smartphone because of its features like having a touch screen and coming with pre-installed apps like calendar, notepad, calculator, world clock, address book, etc. The IBM Simon was a mobile phone ahead of its time. Though this mobile phone was on the market for only 6 months but IBM happened to sell 50,000 units.
Nokia 9000 Communicator [1996]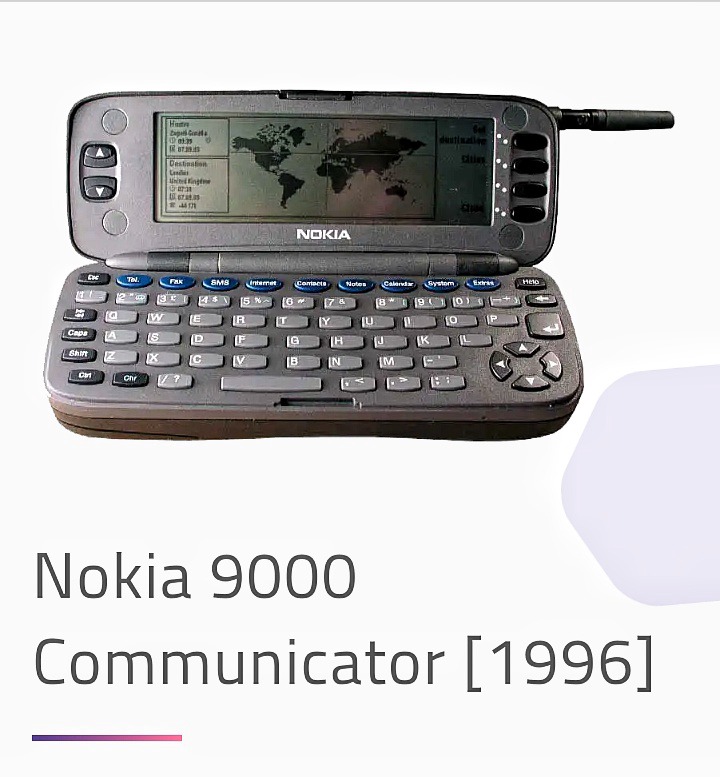 The Nokia 9000 Communicator was the first mobile phone with a QWERTY keyboard and the ability to send and receive emails and fax through its GSM modem.
 Motorola StarTAC [1996]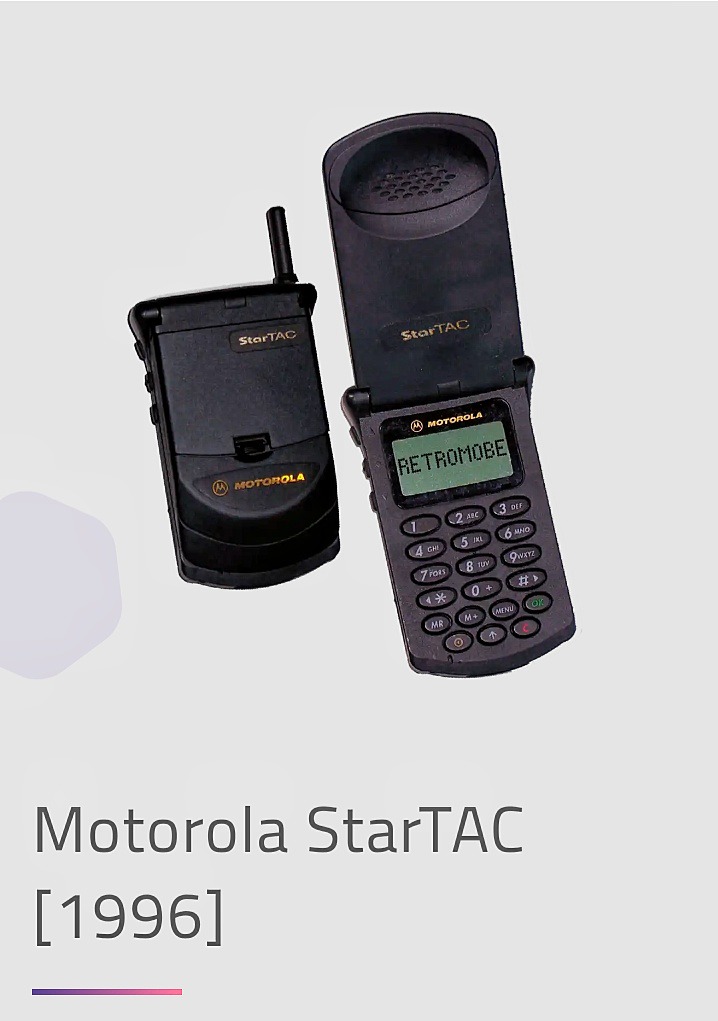 Weighing just 88 grams, this flip mobile phone is small enough to fit into any pocket size and clip on clothes too. Launched as luxury mobile phone, this phone was featured in top adverts along side other luxury items.
Nokia 8110 [1996]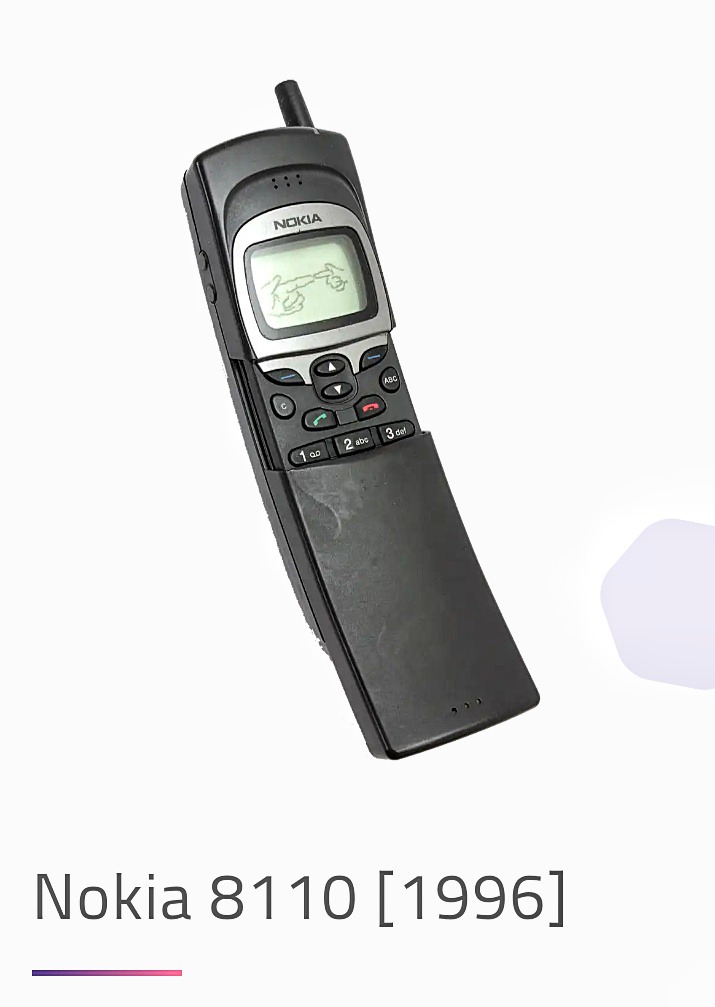 Nokia didn't hold back too, so they launched their banana mobile phone. The Nokia 8110 was nicknamed the banana phone because of its curve like a banana. This mobile phone has a slider which could answer a phone call when slide down and up, to end a call.
Siemens S10 [1997]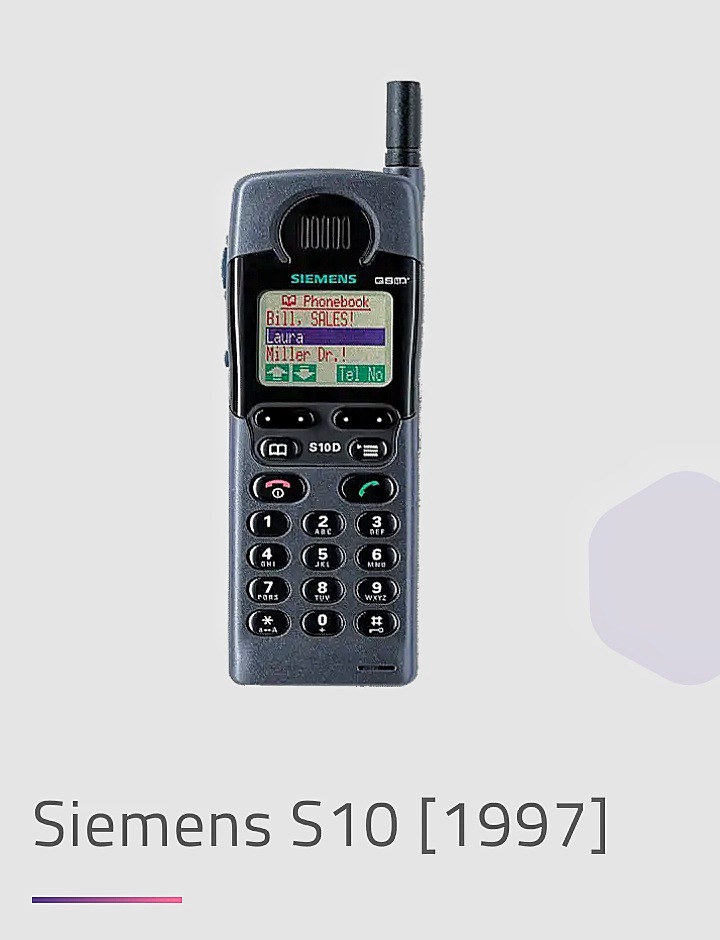 Siemens shocked the world when the launched their mobile phone with the ability to display four (4) colours (white, red, green and blue). The Siemens S10 also came along with pre-installed apps like calendar, voice recorder, alarm and a phone book. Coupled with an antenna and a weight of 200 grams.
RIM (BlackBerry) 850 [1999]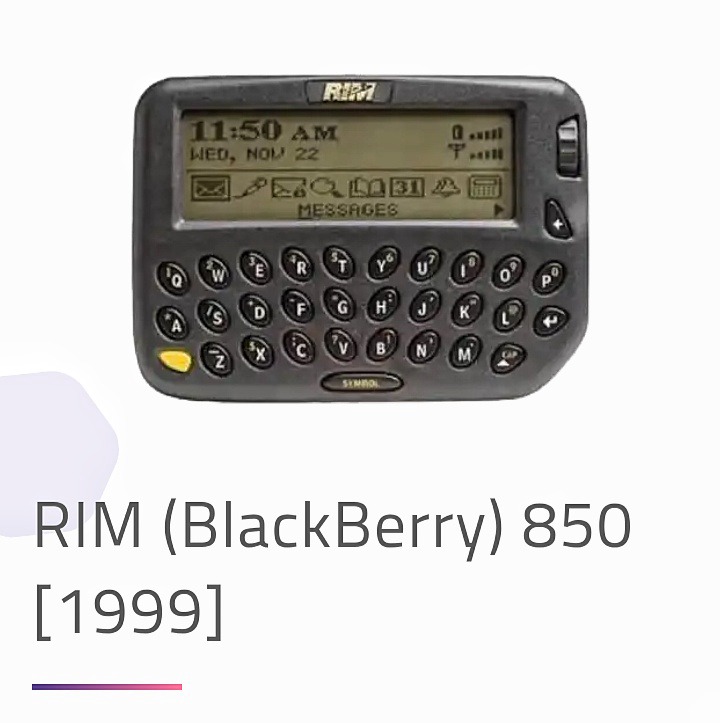 Blackberry made it into the mobile phone market with a phone capable of browsing the internet, send and receive emails also coupled with the QWERTY keyboard. Though, this mobile phone wasn't necessary used to make phone calls.
Nokia 7110 [1999]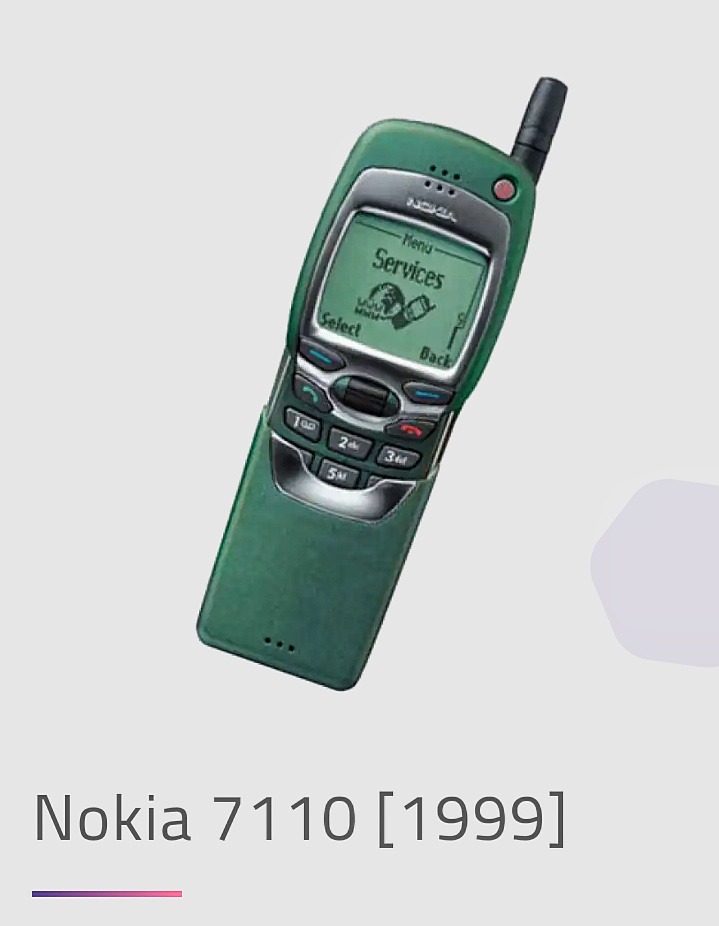 Similar to the Nokia 8110, the Nokia 7110 became the first to have the ability to download custom ringtones and offer mobile internet access via its revolutionary WAP browser, although this only allowed access to websites that had been optimised for WAP. 
Sharp J-SH04 [2000]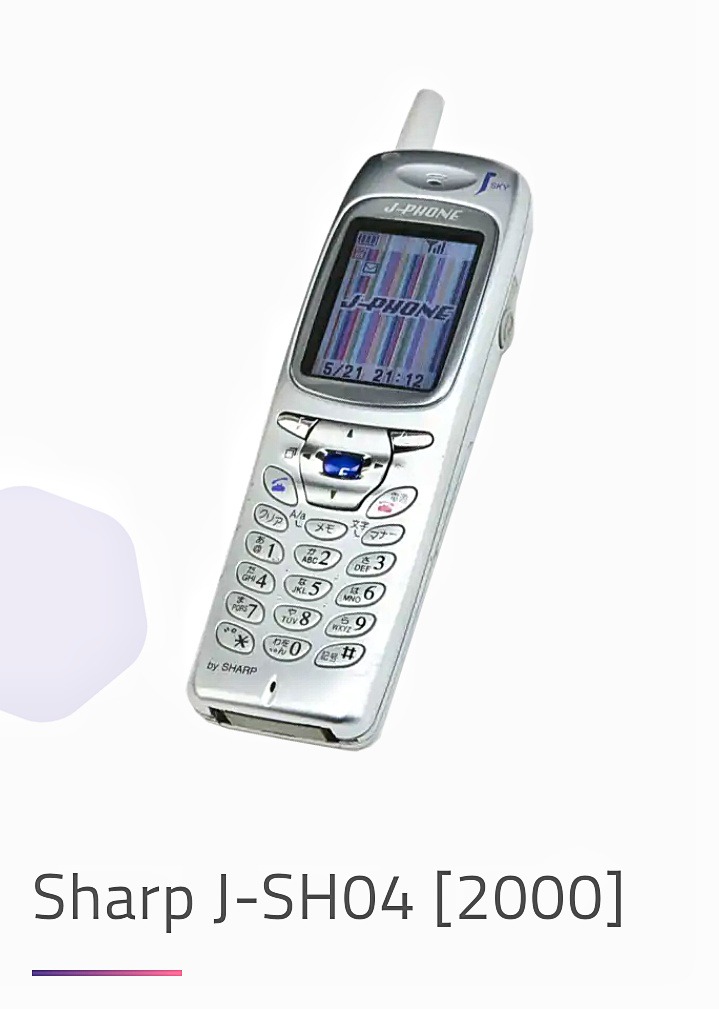 In the year 2000, Sharp launched in their revolutionary mobile phone in Japan which was the first to feature a digital camera of 0.11 megapixels. 
Nokia 3310 [2000]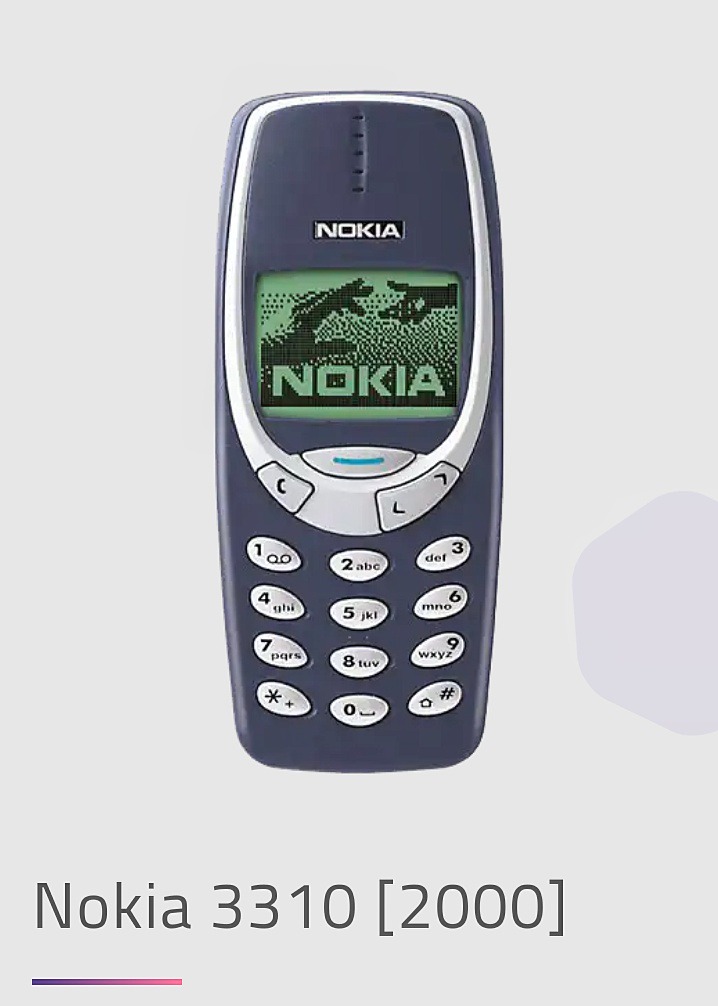 The most popular mobile phone of all time making a sales of 125 million sold globally. The Nokia 3310 came in with customisable ringtones, wallpapers, ability to add a welcome message and the popular snake game. The Nokia 3310 is known for its long lasting battery and strong build quality as many reviewers have showed dozens of durability test to prove the point.
Nokia 1100 [2003]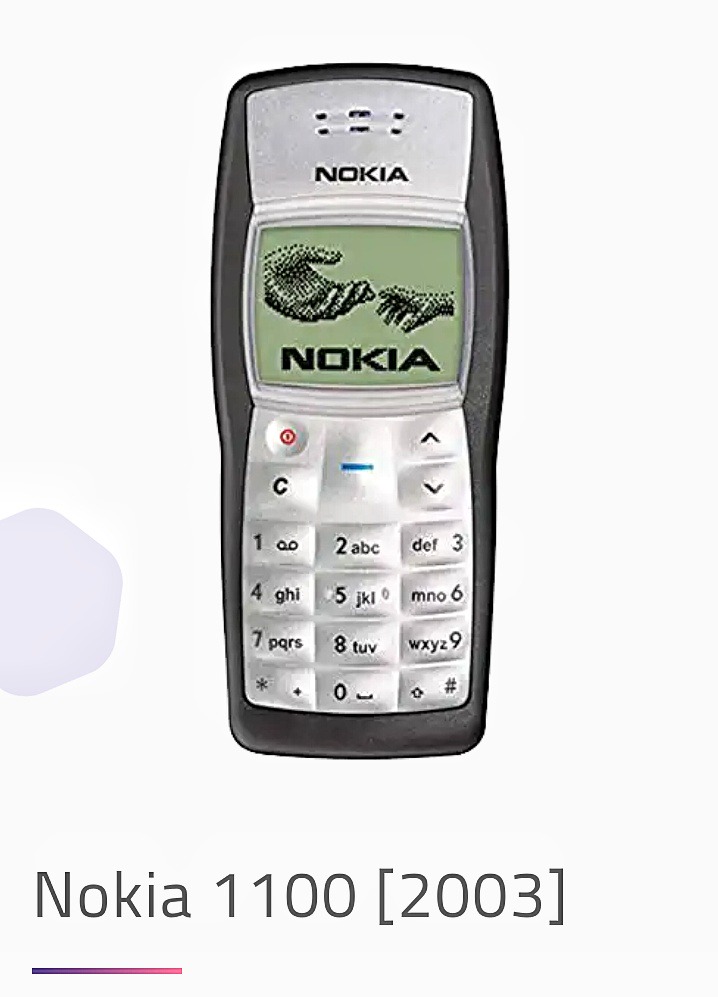 One of Nokia's cheapest mobile phone aimed at developing countries, this phone sold over 250 million models globally. This mobile offered basic things like calls, text messages, alarm, snake II, etc.
BlackBerry (RIM) 6210 [2003]

The first mobile phone to feature BBM, this most influential phone of all time came into existence with more integrated features and ability to make phone calls which appeared to as a must-have to most business people.
Motorola Razr V3 [2004]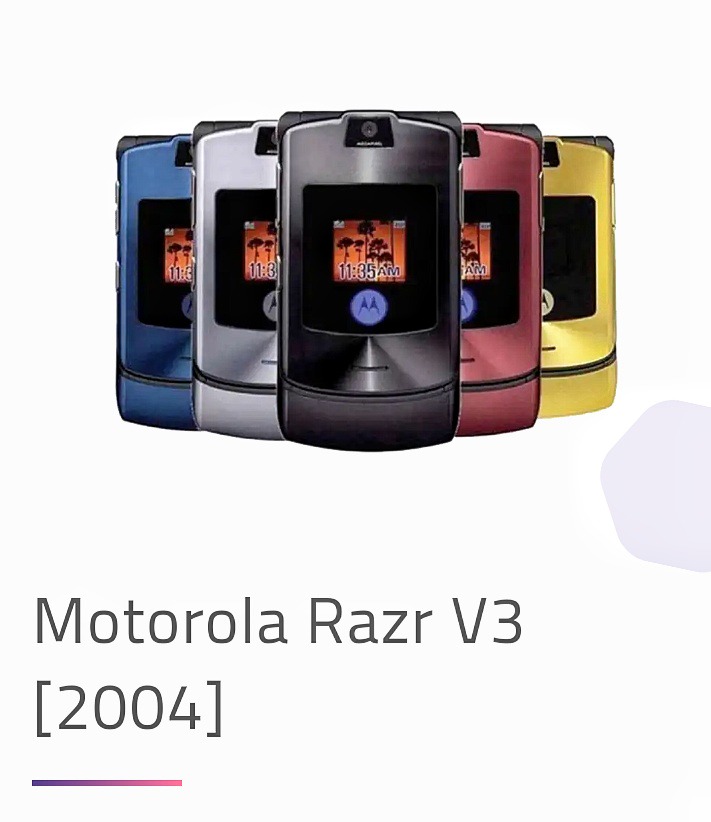 Claimed the title of the best-selling clamshell phone of all time, this mobile phone sold 50 million models between 2004 and 2006. Famous for its remarkably slim design the phone also featured 3G connectivity, a VGA camera, video recording, Bluetooth, WAP internet browsing and a variety of downloadable MP3 ringtones. Though, Motorola has countable number of mobile phones like this, but the Motorola Razr V3 became popular from the "Hello Moto" advertisements.
Sony Ericsson Walkman W800 [2005]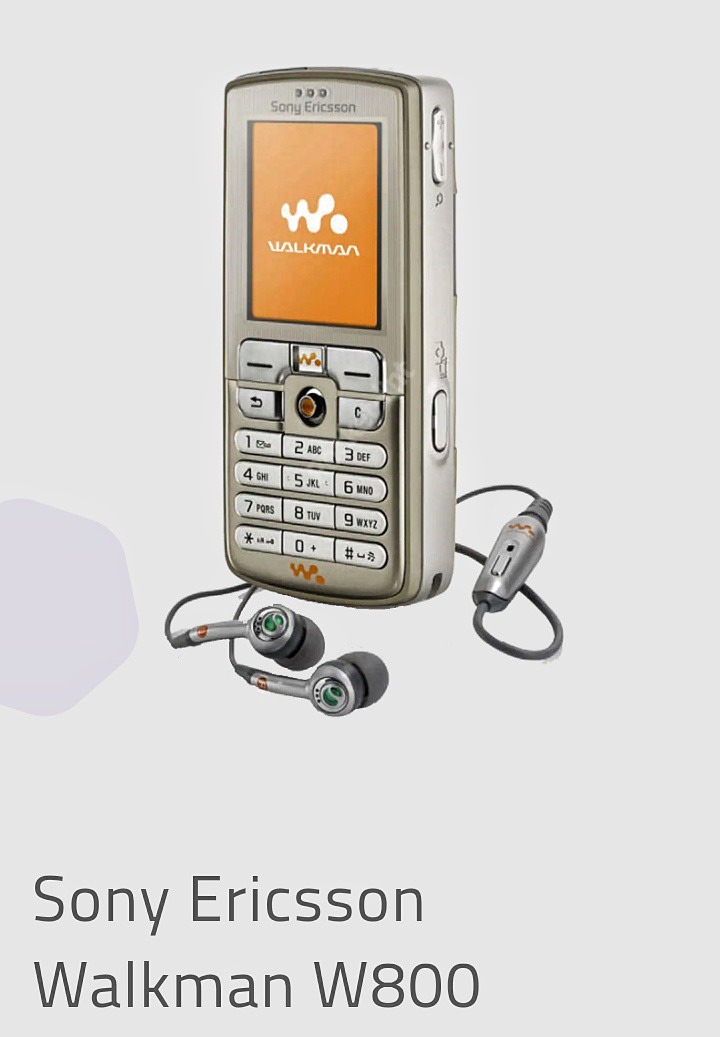 The Sony Ericsson Walkman W800 happens to be the best in class mobile phone consisting of not just the ability to make calls and send texts but to browse the internet on 3G via a WAP browser, Bluetooth, infrared connectivity, downloadable games, wallpapers and MP3 ringtones. The Sony Ericsson Walkman W800 also featured a 2 megapixels camera that can video record coupled with an inbuilt space of 34MB and a space for SD card up to 2GB. In all, this mobile phone was prioritised as a music phone.
Nokia N95 [2007]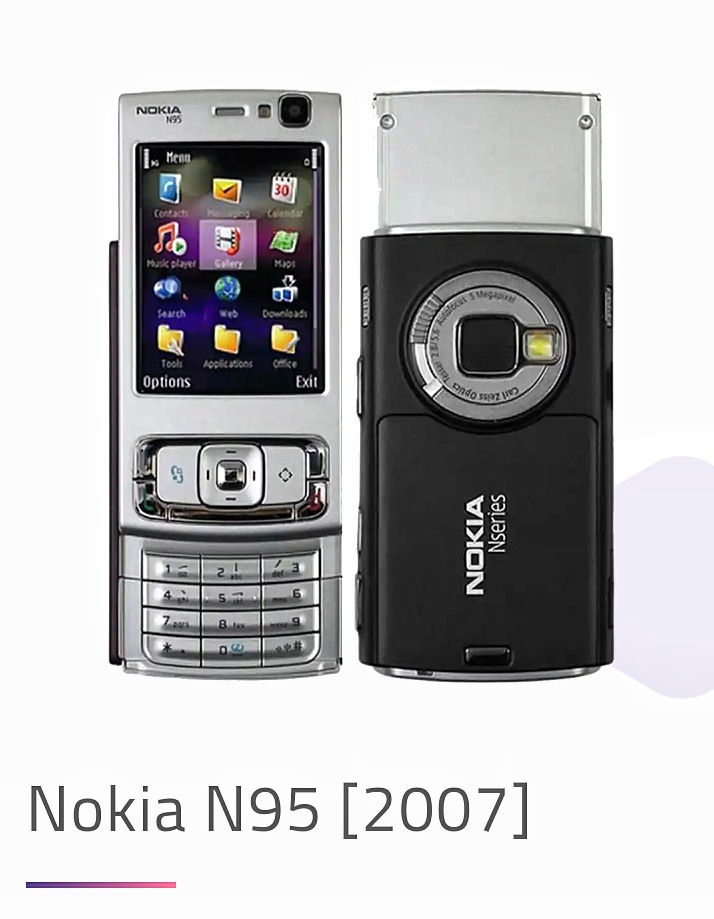 Nokia was so successful in the sales of N95 which landed them to own 49.4% of all mobile phone sales globally in 2007. The amazing features of this mobile phone was that is had WI-FI, bluetooth, voice commands, FM radio, a browser that supports flash, a complete office suite and a second front-facing camera for video calls. The Nokia N95 also spots a 5 megapixels rear camera with auto-focus, flash and ability to tinker with the white balance, contrast and ISO. This revolutionary mobile phone boasted a 160MB of inbuilt memory and supports SD card of up to 8GB and also spots dedicated media controls for listening to music and watching movies.
The iPhone [2007]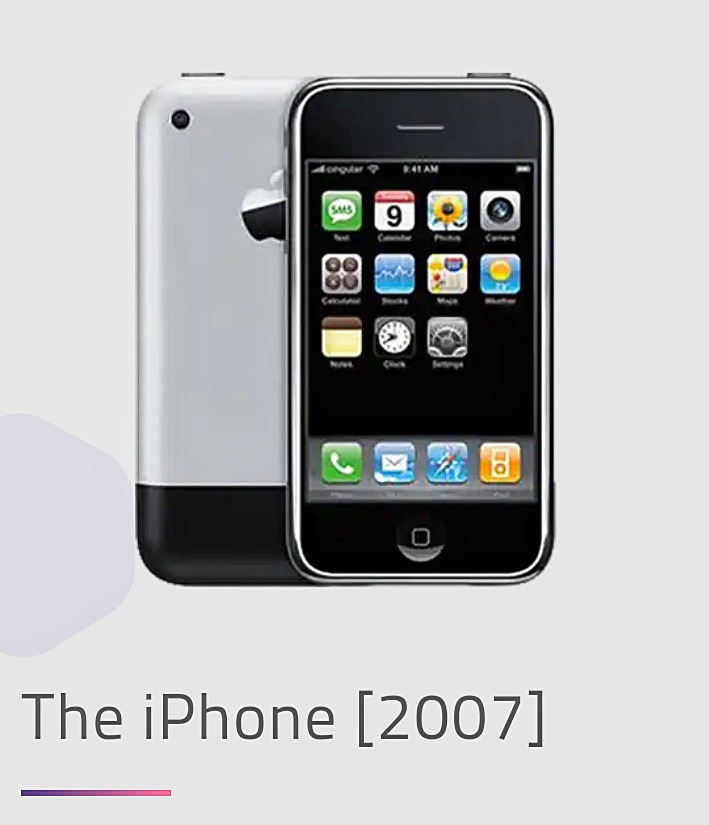 While this wasn't the first touchscreen phone, the iPhone made an entry when the mobile phone market was dominated by phones with physical keyboard, small screen and small design sizes. This was the first generation of the iPhone which ran solely on the 2G network technology. Selling for $499, this first generation iPhone sold 6 million units.
HTC (T-Mobile) Dream G1 [2008]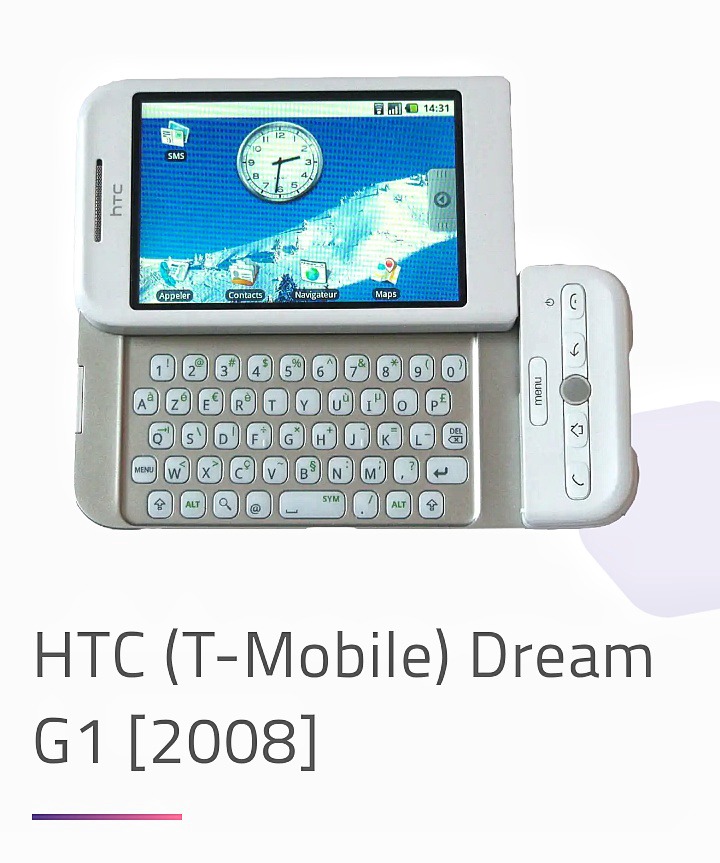 This mobile phone happens to be the first mobile phone on the Android operating system. Featuring a QWERTY keyboard, touchscreen and other buttons for answering and ending calls, nothing was special for its time except the operating system.
iPhone 3G [2008]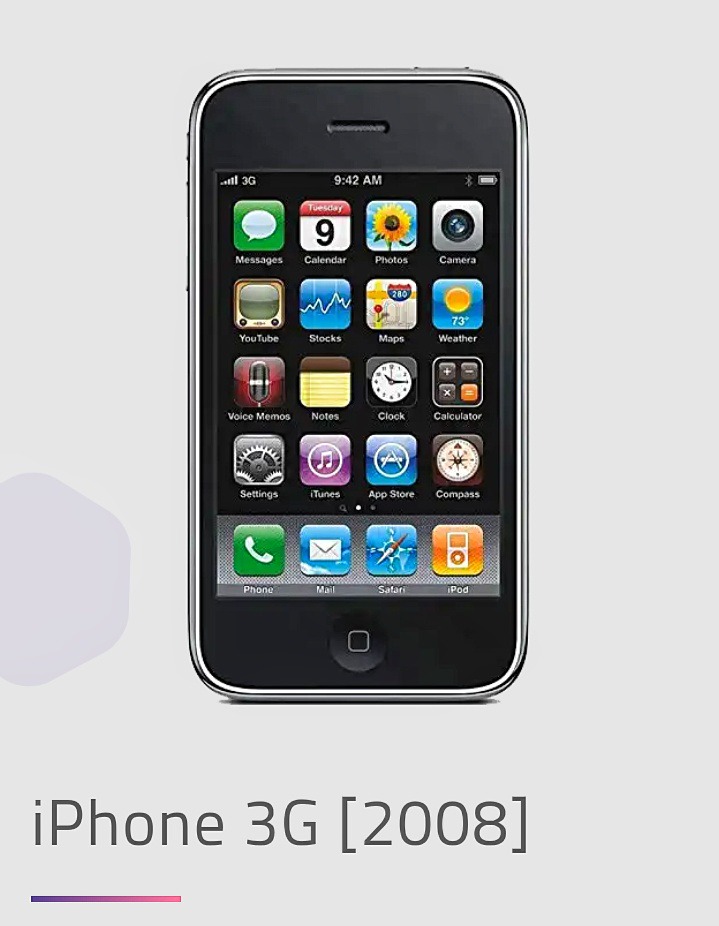 After the launch of the first generation iPhone, the iPhone 3G was launched the following year now featuring the app store having about 552 apps at launched and was sold at a more lesser price of $199 compared to $499 of the first generation iPhone. The iPhone 3G spots improved OS and the 3G network technology.
BlackBerry Curve 8520 [2009]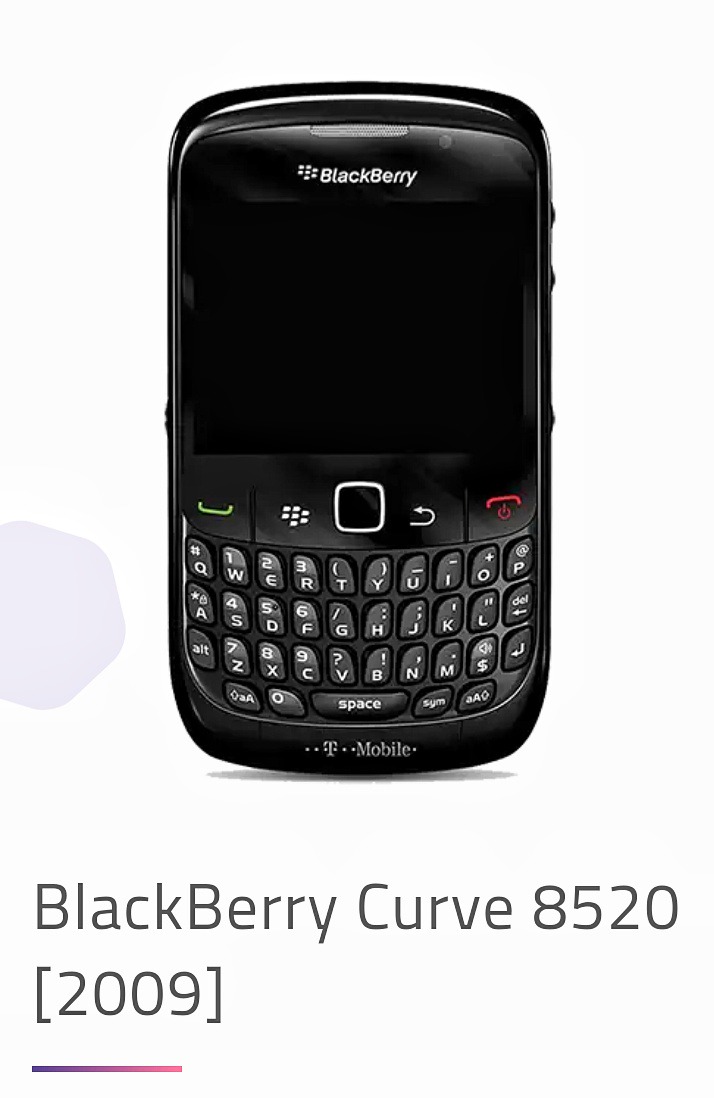 The BlackBerry Curve 8520 proved that Blackberry was transforming from a business-focused mobile phone company to a customer-focus company. The mobile phone came into popularity just as BBM was popular among the masses and resulted in a boosted sales of the BlackBerry Curve 8520 up to 50 million sales.
Samsung Galaxy S [2010]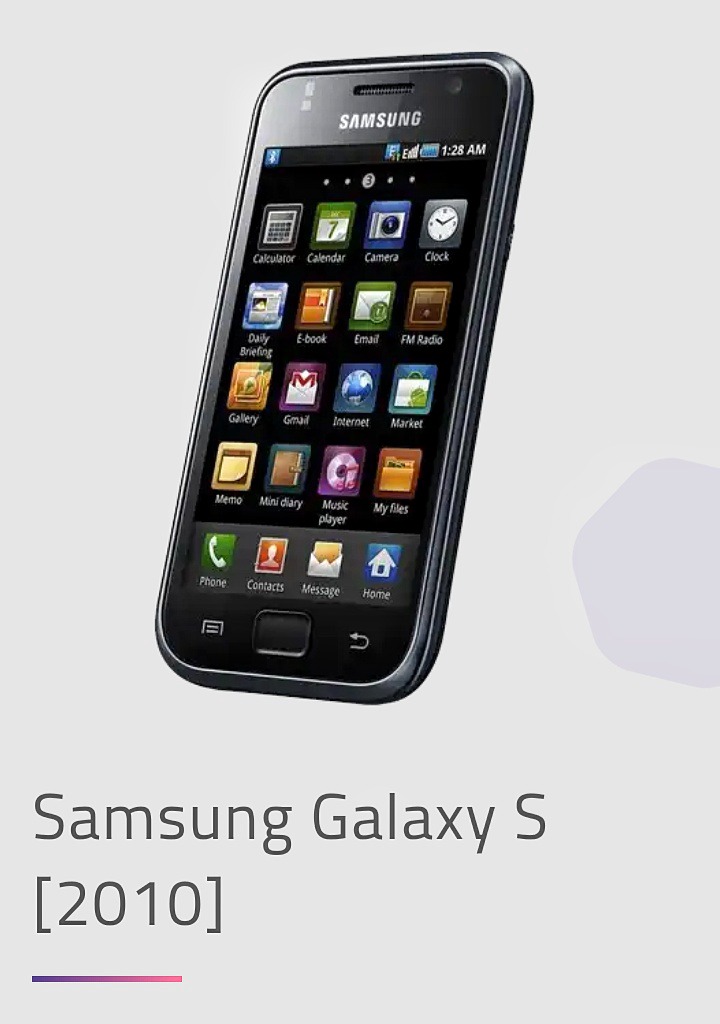 The Samsung Galaxy S line have been a strong competitor to the iPhone over the years. This phone launched with With 16GB of storage, a 1 GHz ARM 'Hummingbird' processor, a 5-megapixel camera and a 0.3-megapixel front camera and the amazing AMOLED display.
Samsung Galaxy Note N7000 [2011]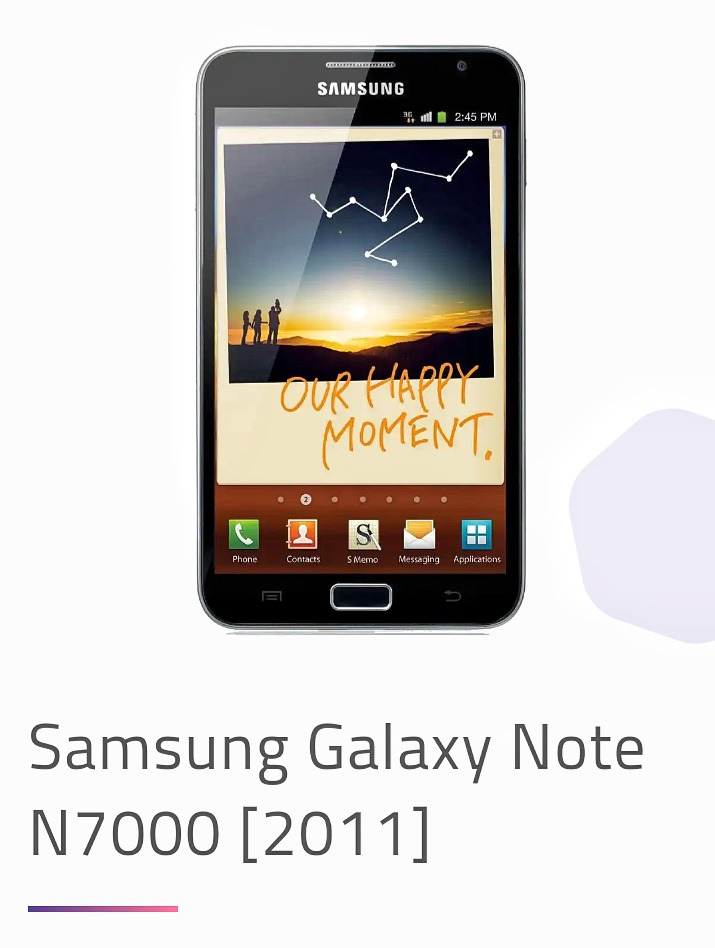 The Galaxy Note line has always been known for its phablet size. During this year, the 5.3" seems to be way too big as some would ridicule it and ask if it would fit into pockets. 
iPhone 5 [2012]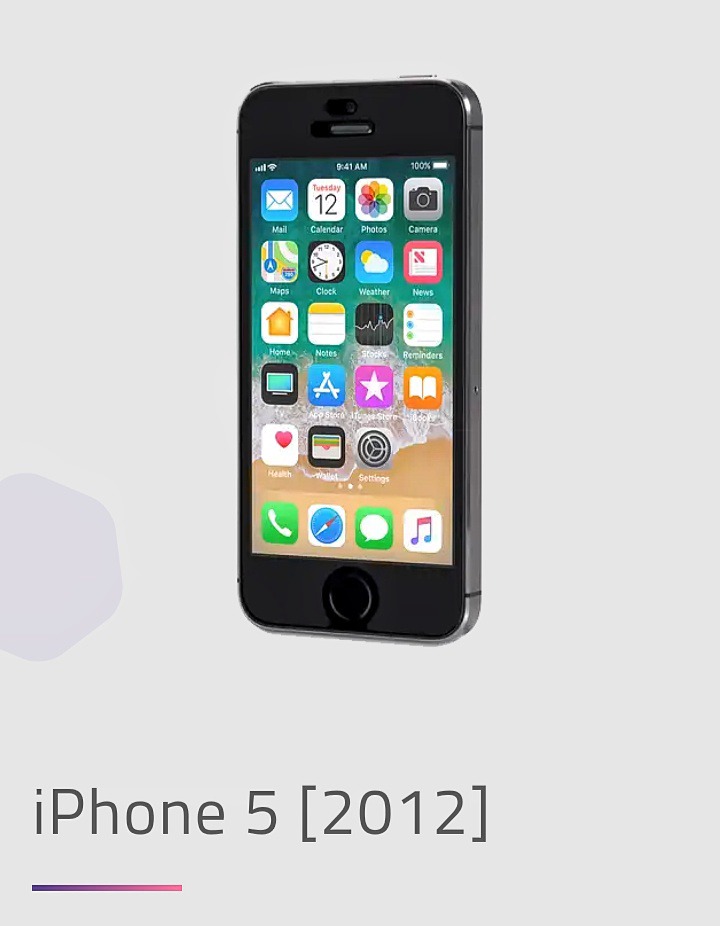 The iPhone 5 welcomed Apple maps and a voice assistant - Siri. The iPhone 5 made a way into the luxurious class as where Apple would already want it to be, selling 5 million units in the first weekend of its release.
Samsung Galaxy S3 [2012]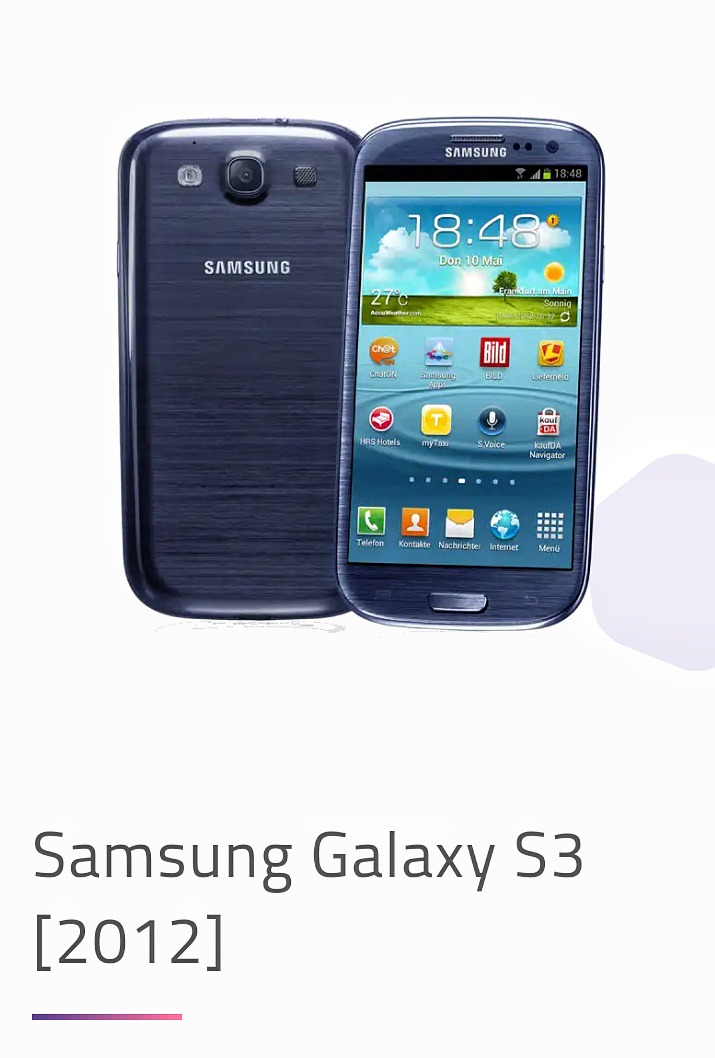 Dubbed as the 'first great Android phone', this phone sold over 20 million units in the first 100 days and would top the iPhone in polls. Featuring new technologies like eye-tracking capabilities, support for wireless charging and support for 4G networks, the Samsung Galaxy S3 was truly respected.
iPhone 5C [2013]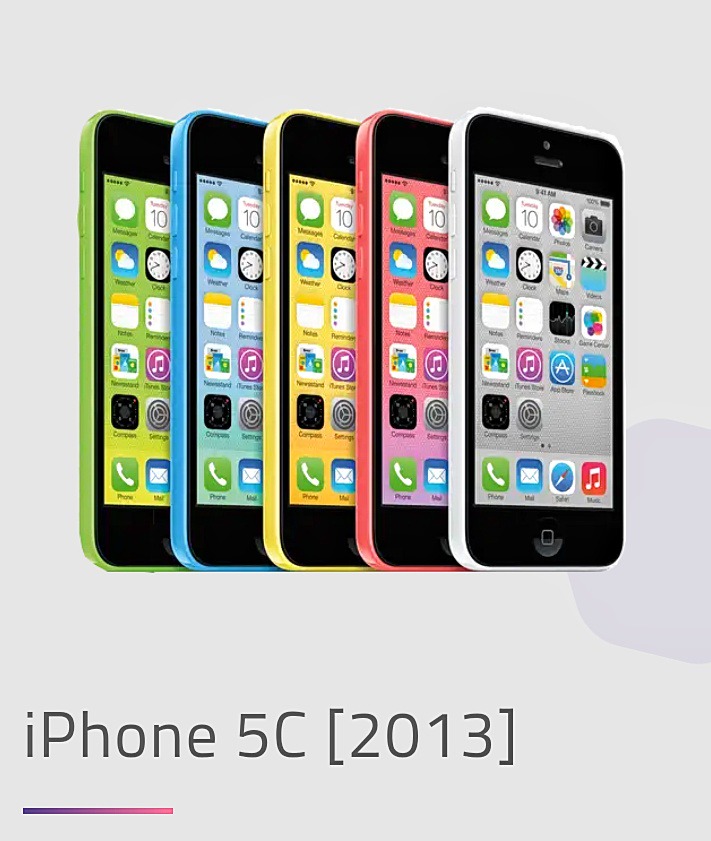 The decision of Apple to put in a cheaper model of the iPhone 5 into their luxury market, the iPhone 5C was birthed. Selling for $99 compared to $199 for the iPhone 5.
iPhone 5S [2013]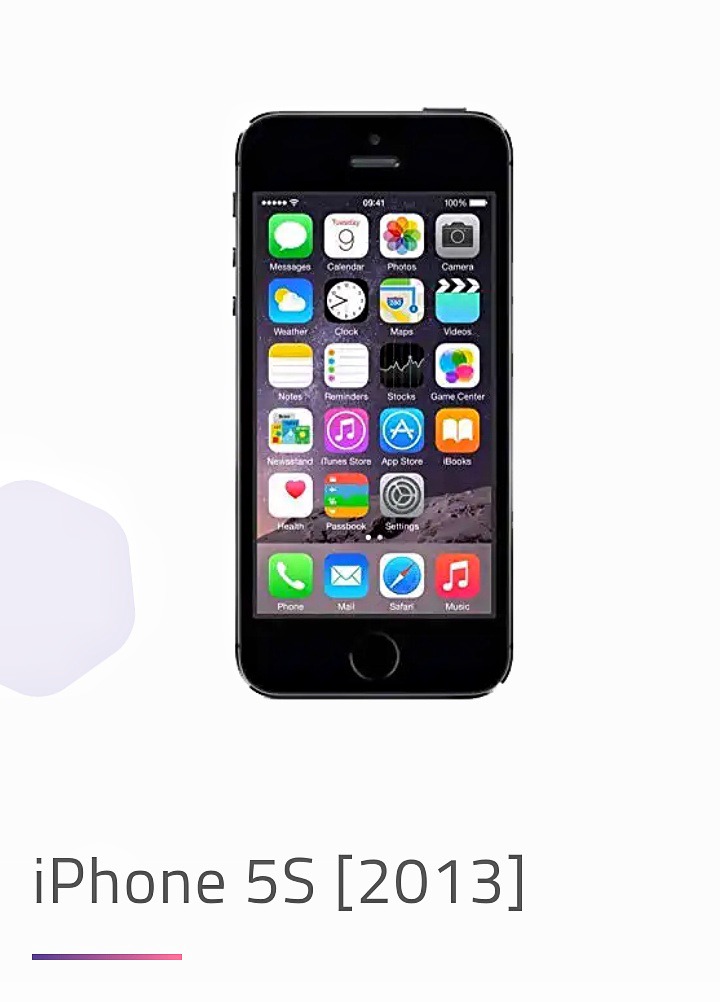 The first phone spotting a fingerprint scanner. This was one of the most must-sorth-after mobile phones in its year. Launching along side the iPhone 5C but, as a costly variant. The iPhone 5S also came in with a ground breaking 64-bit A7 processor and the first to come with Apple's control center.
Nokia Lumia 1020 [2013]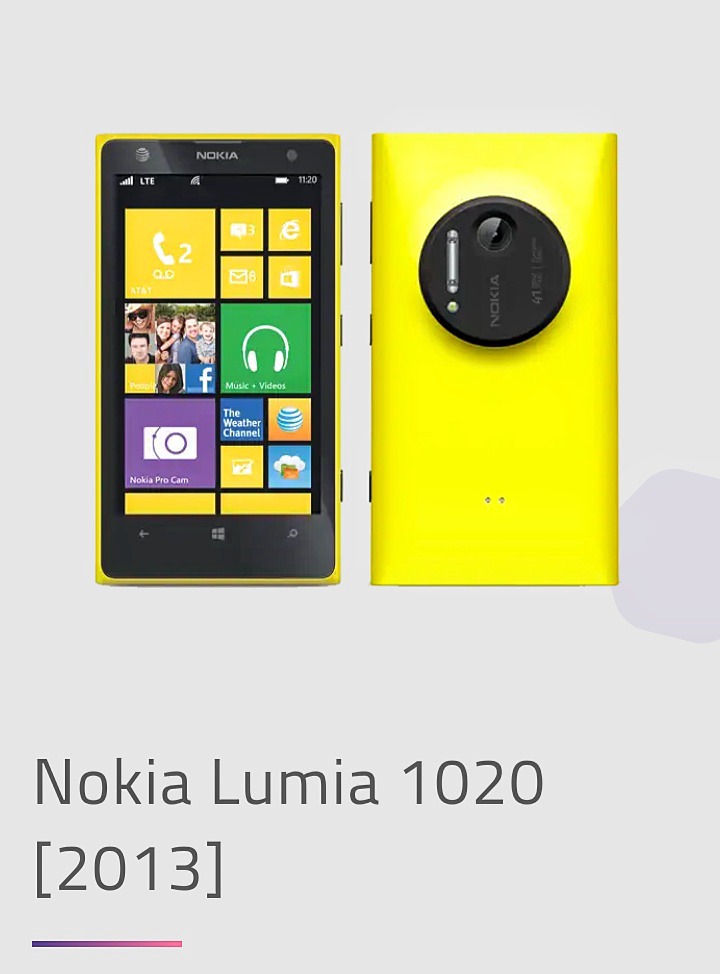 One of the most powerful camera phones in the market boasting a 41 megapixels camera sensor. The Nokia Lumia 1020 runs on Mobile windows 8.
iPhone 6 Plus [2014]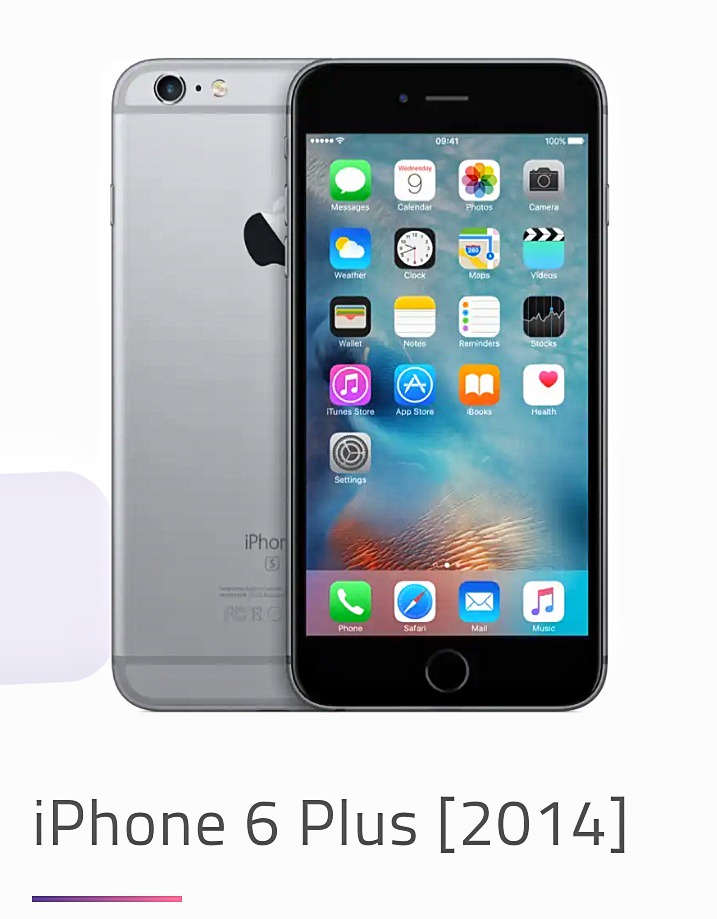 Being the first phablet launched by Apple, the 5.5" phone was new to customers as they still wanted their small screen phones like the iPhone 6 that was launched along side. In all, Apple still had a massive sale of 10 million units in the first weekend that the handsets went on sale.
Samsung Galaxy S6 Edge [2015]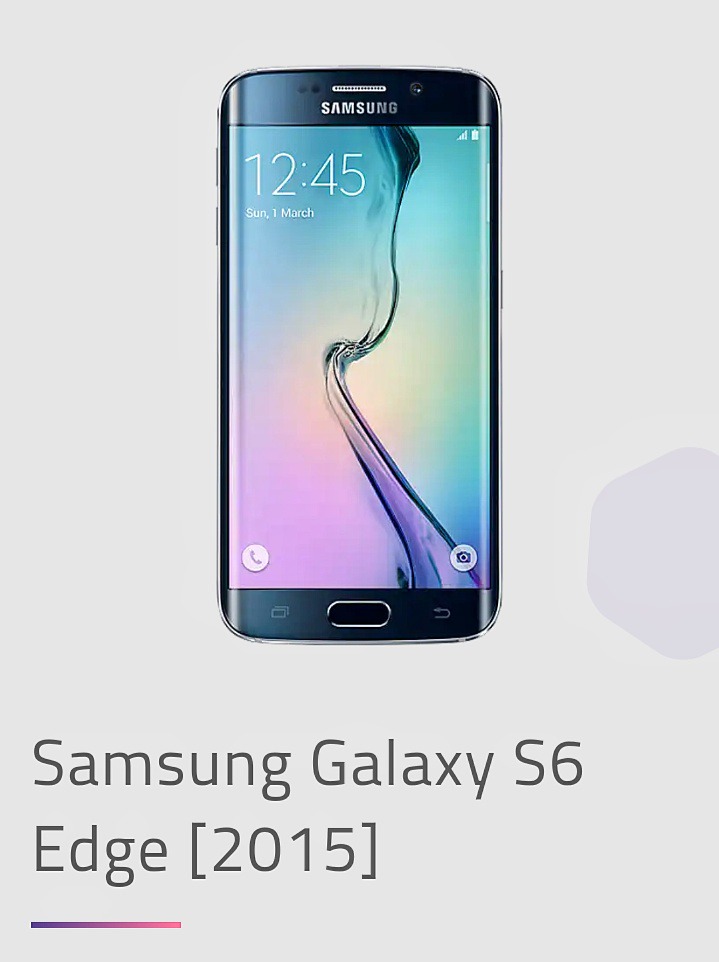 Featuring the edge-to-edge breaking design, quad HD super AMOLED display, 16 megapixels and a long lasting battery, this is one phone that has topped charts and given the iPhones a thorough combat.
Google (Huawei) Nexus 6P [2015]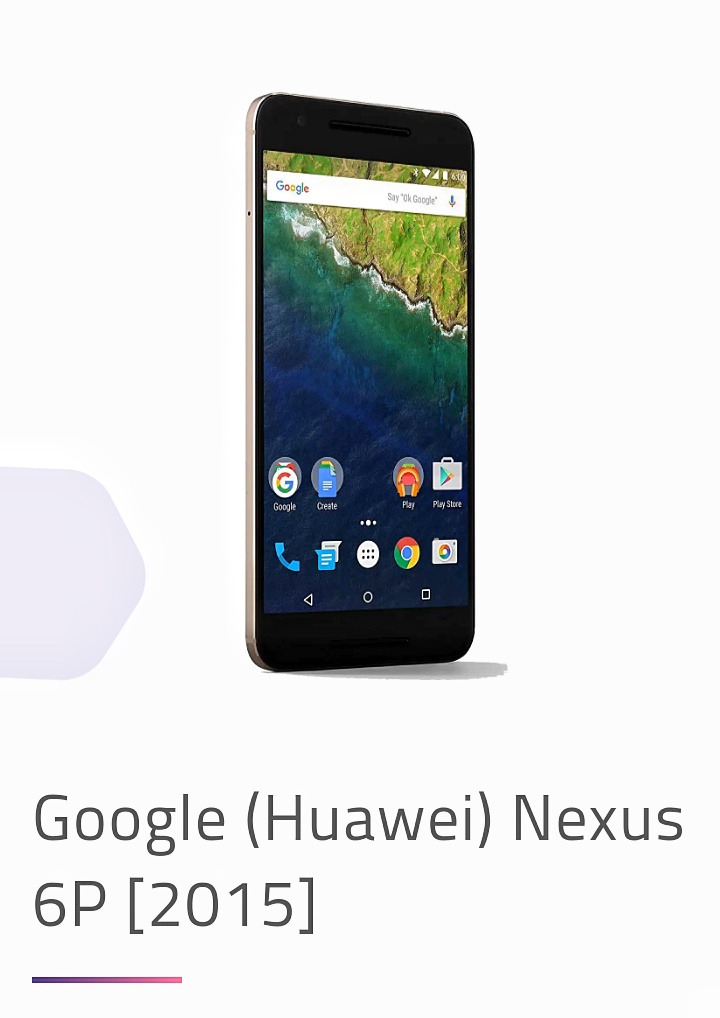 One of the first to run the Android 6 with a solid 12.3-megapixel camera, boasting 4K video recording and 240fps slow-motion video, a 5.7-inch AMOLED display, and an impressive aluminium shell, and with pricing from $499 for a 32GB model, it was significantly cheaper than the iPhones of 2015, which started from $649 for a 16GB model.
Google Pixel [2016]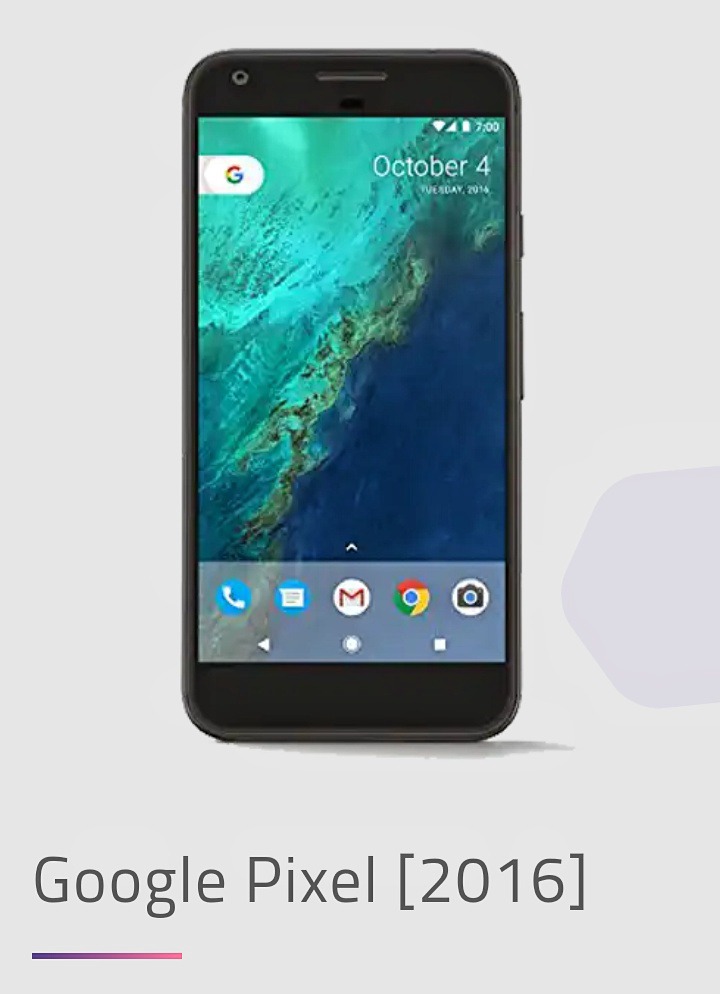 Being the mobile phone that topped DxOMark chart for 2016, the Google Pixel proved to have a strong point for its camera and outstanding hardware specs and fluid OS. Though, it sold only 2 million units by the end of 2016.
Samsung Galaxy S8+ [2017]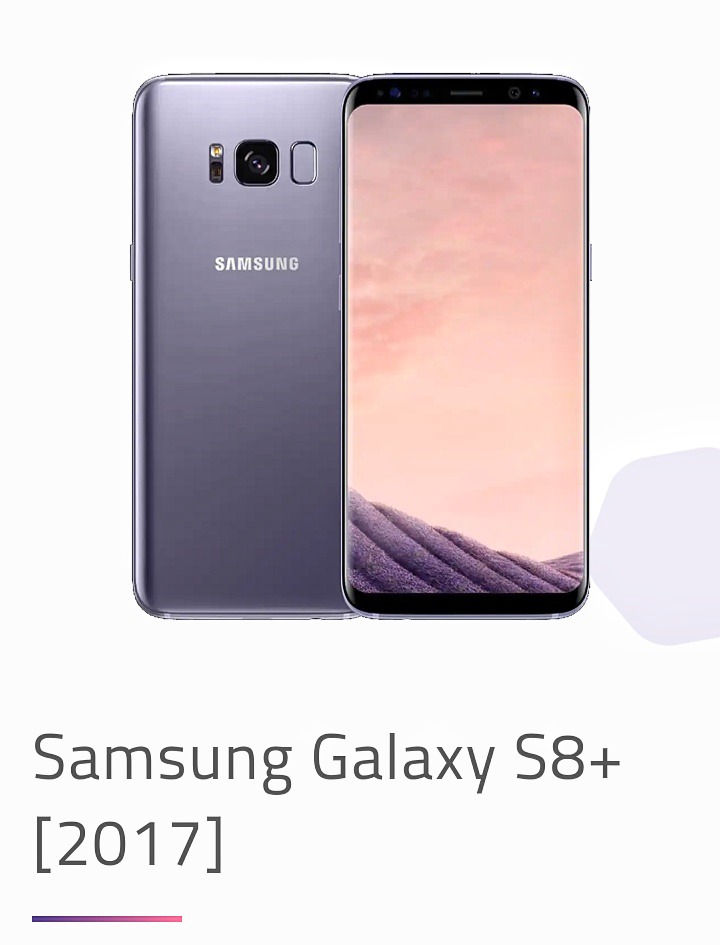 This world's best selling Android phone featured a full-screen 'Infinity' display, support for wireless charging, a 12-megapixel camera with an f/1.7 lens and fool-proof security features including a fingerprint-scanner, iris-scanner and face-scanner and went on to make sales of 41 million units sold in 12 months.
iPhone X [2017]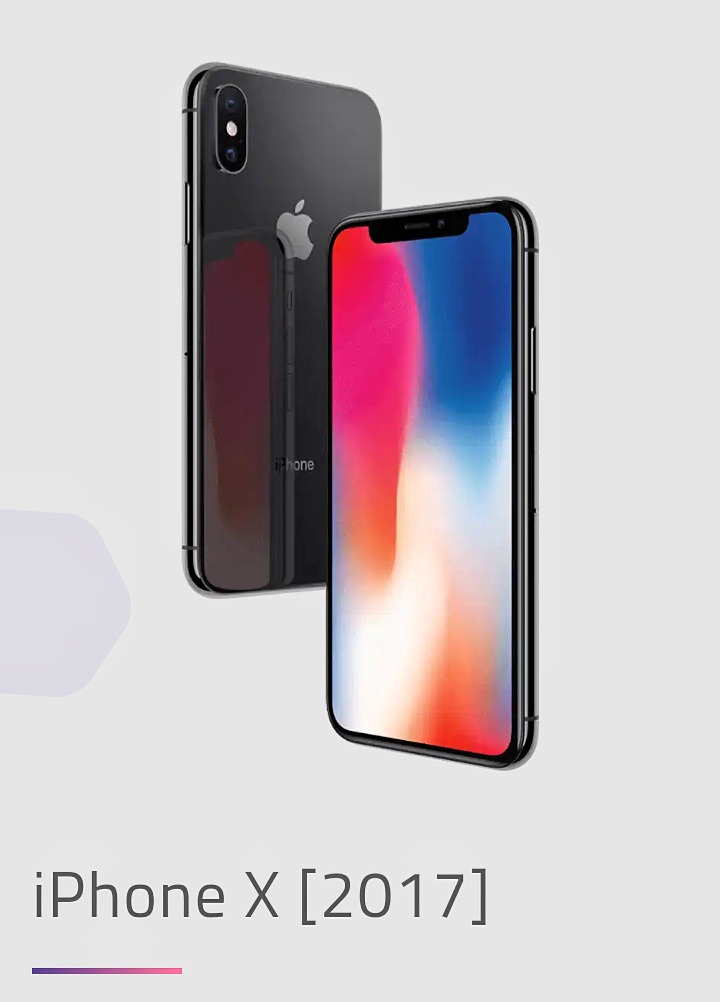 Apple's first full screen display phone launched with a big price tag of $999 the mobile phone continued to be the most sold for Apple over 6 months of launch. The iPhone X supports wireless charging, a 5.8-inch AMOLED display with True Tone, a dual 12-megapixel camera and 'Face ID'.
OnePlus 6T [2018]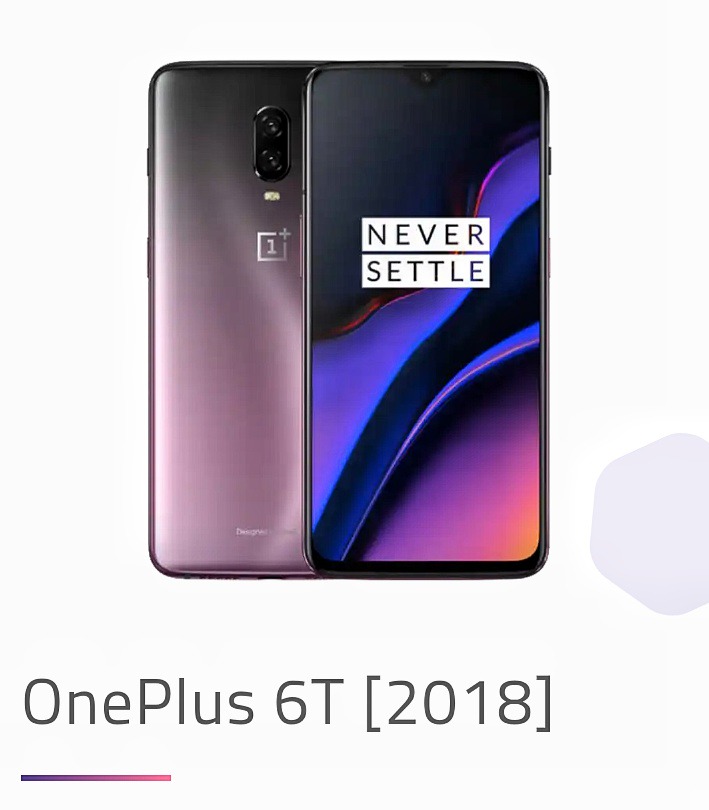 OnePlus has been proving to be affordable brand company to buy flagship from at reasonable prices. The 6T went on sale from just $529 for the 128GB model, compared to the iPhone XS that starts at $999 for the 64GB entry-level device. The model sported a new in-screen fingerprint sensor, an updated 6.41-inch full-screen AMOLED display, a powerful 16/20-megapixel dual camera and the Snapdragon 845 processor.
iPhone 11 Pro Max [2019]
The most versatile iPhone for photographers.The iPhone 11 Pro Max has made its way up to the top camera smartphones there is. Coupled with its new night mode for perfect low-light images, smart HDR in portraits and outstanding ultra-wide view. We can't get enough of all the goodness this smartphone offers, from blazing speed of the Bionic 13 to the beautiful 6.5" OLED display, build quality and an amazing 12 hour battery life.
Samsung Galaxy S20 Ultra [2020]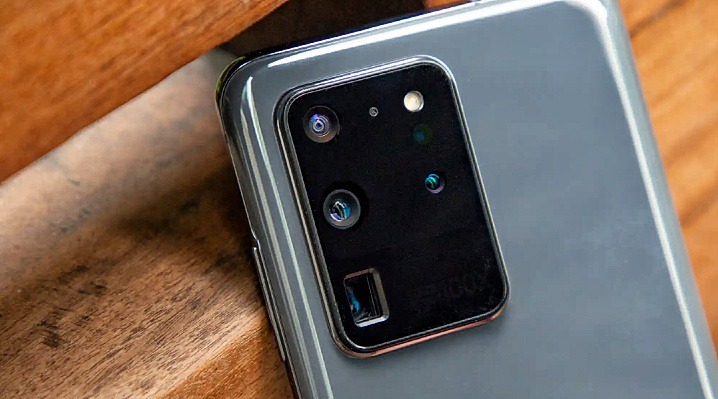 Coupled with a huge beautiful 6.7" OLED screen at a 120Hz refresh rate and huge 5,000mAh battery, this is one smartphone that has topped the charts recently. One thing that has stood out for the Samsung Galaxy S20 Ultra is the crazy zoom feature. Packed with a powerful camera, 108MP wide angle lens and 48MP telephoto shooter. That latter feature can produce a 10x lossless zoom that really captures detail at a distance, and the digital zoom up to 30x is really amazing.
The average person touches their phone an unreal 2,617 times per day. More people in the world have access to a mobile phone than a toilet. In an average year, we spend just under 800 hours on our mobile phones (that's over a whole month!). And with these figures rising all the time, it's no surprise that the last ten years have been labelled as the 'decade of the smartphone'.
Please like, share and follow by clicking the follow button at the right top of your screen to get more amazing stuffs like this. 
Now, I'm surprised how the Nokia 3310 still reigns till today considering the launch year. Are you surprised?
Content created and supplied by: BenDanor (via Opera News )
Opera News is a free to use platform and the views and opinions expressed herein are solely those of the author and do not represent, reflect or express the views of Opera News. Any/all written content and images displayed are provided by the blogger/author, appear herein as submitted by the blogger/author and are unedited by Opera News. Opera News does not consent to nor does it condone the posting of any content that violates the rights (including the copyrights) of any third party, nor content that may malign, inter alia, any religion, ethnic group, organization, gender, company, or individual. Opera News furthermore does not condone the use of our platform for the purposes encouraging/endorsing hate speech, violation of human rights and/or utterances of a defamatory nature. If the content contained herein violates any of your rights, including those of copyright, and/or violates any the above mentioned factors, you are requested to immediately notify us using via the following email address operanews-external(at)opera.com and/or report the article using the available reporting functionality built into our Platform See More