Town In Norway Has No Sun Years. They Spent ₦207Million On Artificial Sun. See Pictures
Rjukan, a town located 3 hours north-west of Oslo, Norway, is known as one of the darkest cities on earth.
The industrial town of Rjukan is nestled deep in a valley floor in the rugged Telemark county and with the sun moving low across the sky during winter, it gets no direct sunlight between the months of September and March.
For years the sun-starved locals have had to take a purpose-built cable car to the top of the mountain side in order to catch a few winter rays.
In order to give the locals at least a bit of sun, the town has provided 5 million Norwegian Kroner to place and install mirrors in the mountains that mimic sunlight.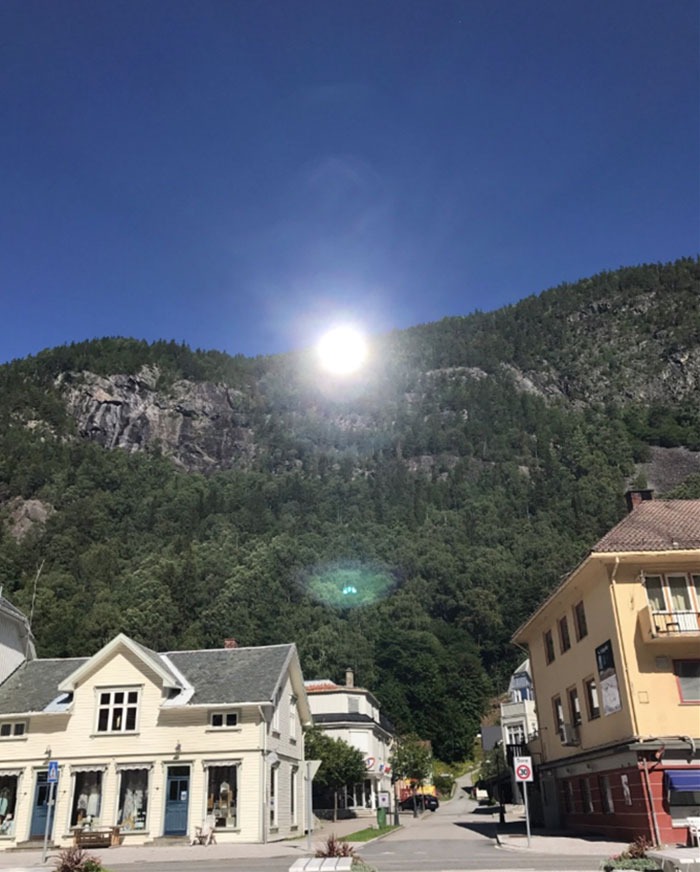 These solar-powered mirrors that are placed 450-meters above the town track the movement of the sun across the town
As a result, the sunlight shines down on the town square.
In 2013 the Solspeilet, or sun mirror, was born.
Three giant heliostats now reflect the sun from a nearby mountain down into the town square, providing a small yet surprisingly warm circle of orange light.
"I prefer the real thing but it's a good substitute if you have no other choice," Mr Anderson says laughing.
The idea wasn't new.
It was first publicly promoted more than a century ago by engineer Samuel Eyde.
Content created and supplied by: Gowizi (via Opera News )