A Facebook user made a post on Facebook which he wrote and I quote;
"If you were born in 1988, 1990, 1991, 1992, 1993, 1994 and 1995 it is high time to move out of your parent's house...I Pray God give you directions & right decisions to make"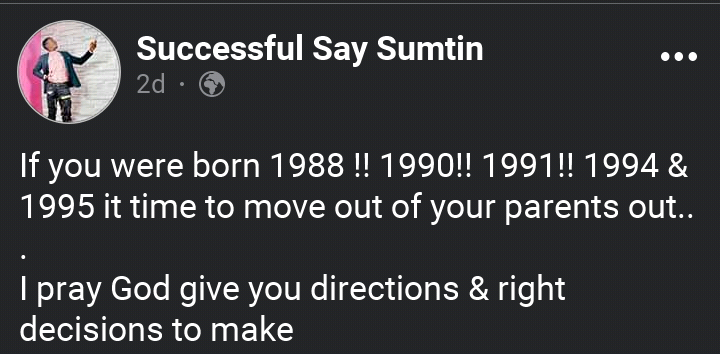 As expected Facebook is a big social media with different kind of people so different kind of comments were made on that post.
Some people agreed with the post, while some people went as far as quoting the Bible, referring to Abraham who left his father's house at 70, and also Jesus who left his Joseph's house at age thirty. Funny people.
See screenshots of some comments below 👇🏾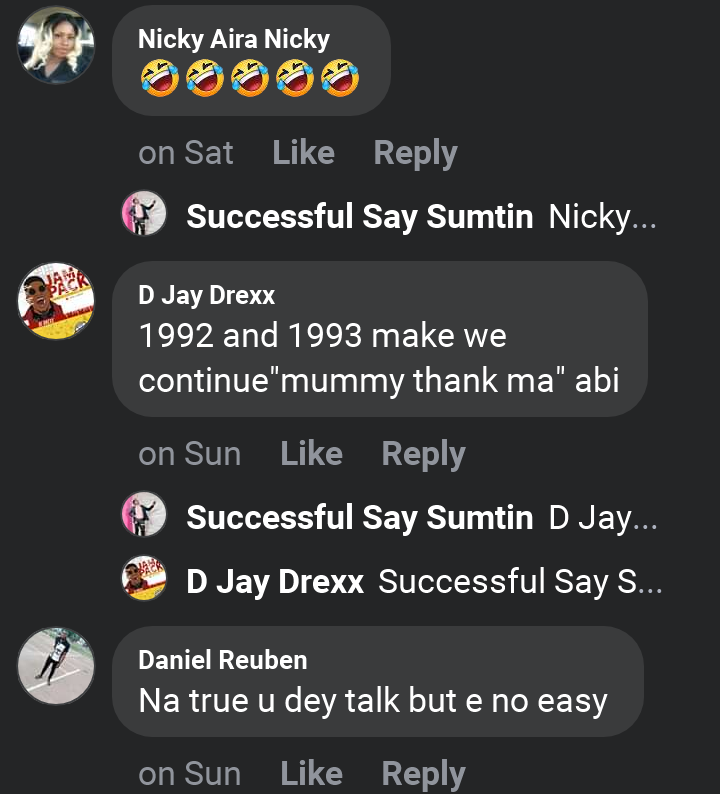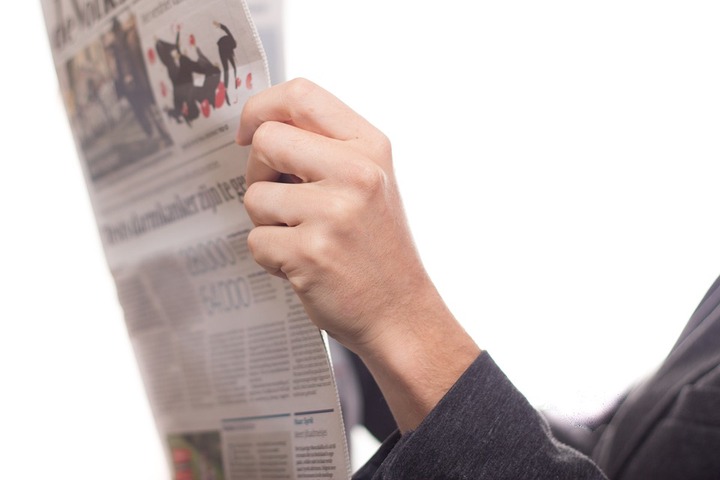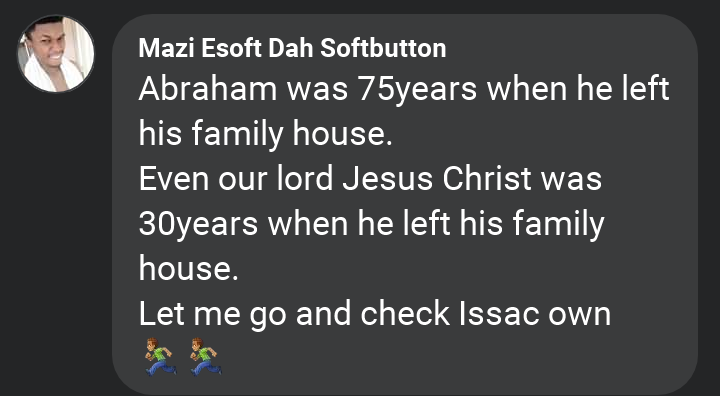 To me, I think by the age of 25 and above a person supposed to be on his own. But sometimes life isn't fair so we shouldn't be hard on those that is still at their parents house. Because there's a reason for that to happen.
Thanks for reading. 🙏💕
What's your view on this? Do you agree with the post or not? Drop your view on the comment section 😊
Don't forget to follow me on Opera news by scrolling up and clicking on the follow button
Content created and supplied by: TOPEDOSKI (via Opera News )