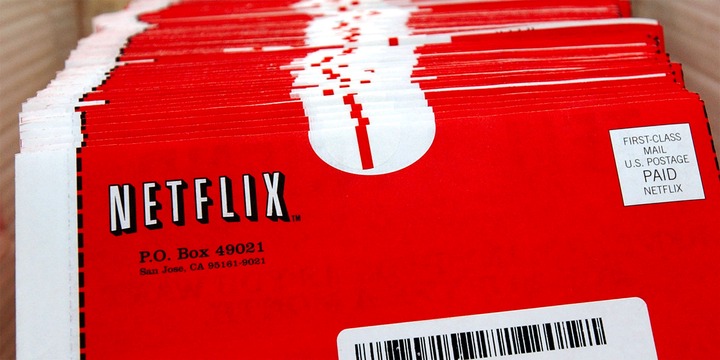 In 2006, there was no Netflix streaming, there were no Twitter hashtags, Taylor Hicks won American Idol's most-watched season, UPN still existed and YouTube was just getting started.
I was recently having a conversation about the state of TV and trying to predict where it's going. The usual things came up: More people watching YouTube, more cord cutting, more Netflix and other streaming services creating new stuff, fewer "water cooler" shows. And all of that may be true — but in just two or three years. A decade from now? Our current paradigm of "TV" will most likely be unrecognizable.
I know that because TV today is so different than TV was a decade ago, in 2006 — and things are changing and evolving even faster now than they were then.
Here are 11 facts about the state of television just one decade ago that shows how much things have changed.
1 | Only 17 percent of Americans owned an HD TV
It's now up to at least 81 percent. We should hit 100 percent just as people abandon watching on their TVs altogether, right? (As for the current 19 percent of holdouts, I assume it's a mix of the "I don't own a TV" types and the hardcore people/Quality Inn hotel rooms still clinging to their 400-pound 4:3 behemoths.)
2 | Netflix was still just a DVD delivery company
Netflix didn't introduce streaming until 2007, and didn't produce and release their first original series (House of Cards) until 2013. Yep, we've only had about three years of Netflix original series. Things move that quickly.
3 | The WB and UPN were still around
They wrapped up in the spring of 2006, then merged and formed the CW. It's still not drawing anywhere close to the ratings of the other four networks, but on the bright side, it's been a lot harder for the Wayans brothers to get on TV ever since.
4 | Streaming devices like Roku and Apple TV didn't exist
Cord cutting wasn't an option in 2006, because there was no cord-free option. The primary ways of getting programming on a TV was via cable/satellite/antenna or DVD. If you wanted to binge watch a TV show — well, the term binge watch didn't exist, and you'd rent the DVDs at Blockbuster or have them mailed via Netflix.
Apple TV came out in 2007; Roku in 2008. They both required U.S. Internet speeds that were ready to handle them. In 2006, only 42 percent of homes had broadband Internet connections and the top speed available was around 30 mbps.
5 | Arrested Development Was still in limbo
The third season of Arrested Developmentaired on FOX from 2005 to 2006. Cancelation seemed inevitable, but the unprecedented fan support and acclaim looked like it might keep it alive — much like what would successfully happen with Community a few years later as a direct result. But Arrested Development was canceled due to low ratings.
Low ratings that, by the way, FOX would love today. Arrested Development averaged 3.9 million viewers per episode in its final season
For comparison, this past TV season, Family Guy averaged 3.3 million, Scream Queens 2.79, Last Man on Earth 2.75, Grandfathered 2.73, Brooklyn Nine-Nine 2.72, New Girl 2.52 and The Grinder 2.18. The one FOX comedy still getting more viewers today than AD got then? The Simpsons at four million. Have no fear, they've got stories for years.
6 | Monday Night Football moved to ESPN — and TV sports started exploding
It was around 2006 that it started becoming clear that the most bulletproof TV programming was sports; the only thing that people actually had to watch live. ABC/ESPN did some reshuffling, and moved Monday Night Football to cable. NBC got football back on Sunday nights.
All in, the NFL's television deals were worth a record $ 11.5 billion for the following six years — more than three times higher than what any other league was getting.
And while football stayed dominant, the other leagues (plus college sports, and even UFC and WWE) would quickly get their own massive deals as well. The NBA more than doubled its deal in 2007, up to $7.4 billion for eight years. By 2012, MLB was up to a $6.8 billion deal for eight years. And in 2011, the NFL got up to $7 billion — a year.
7 | Only 13 cable networks were producing scripted TV shows
In 2006, you could more or less keep track of all the shows that were on air, both broadcast and cable. There were 11 basic cable networks and two pay networks (the big ones: Comedy Central, HBO, etc.) making original, non-reality programming in 2006 — and producing less than 50 series total. Now there are more than 30 basic cable channels and approximately 10 pay channels (including places like Netflix, Hulu and Amazon) producing more than 400 scripted series a year.
I couldn't find any stats on how many reality shows are being produced now versus then, possibly because numbers don't go that high.
8 | Live-tweeting of shows — and hashtags permanently displayed on the screen — didn't exist
Twitter launched almost exactly a decade ago, in July of 2006. I couldn't find any record of the first time someone live tweeted something, but I'd guess it took at least a few months. (Back in March of 2007, there were only 20,000 tweets per day. Now there are 500 million a day.
It would be quite a while before networks started displaying hashtags on screen. Comedy Central is cited as the first one to do it, with their (exhale) Donald Trump roast in 2012. They put "#trumproast" on the screen, and things irreparably snowballed from there.
9 | American Idol was at the height of its powers
The fifth season of American Idol aired in 2006, and it was during the show's pinnacle of cultural influence. People still believed Idol could make stars (Kelly Clarkson established it could; Carrie Underwood winning season four reinforced it).
The judges hadn't totally cascaded into self-aggrandizing mode. Other networks' singing show clones had come and gone, proving that Idol itself had something special. It was the pop culture show of the moment.
All that led to season five getting the highest ratings of any in its entire run. (Higher than Sunday Night Football gets today, which is a feat.)
And America voted Taylor Hicks the winner. (The Idol series finale happened in April of this year, and the ratings were down more than 75 percent from the season five peak.)
10 | TV was still mostly watched live
I was an early adopter on TiVo; it fit my life enough to justify the cost. And by cost, I mean "asking my parents really, really nicely to help me pay for it for my birthday because I was still a broke aspiring comedy guy." But by 2006, DVRs still weren't particularly prevalent. They were only in approximately 12 to 15 million homes, and 89 percent of TV was watched live. Nielsen finally started experimenting with adding DVR numbers to ratings in 2006, but the broadcast networks weren't using their data because the advertisers (probably rightfully) rejected them — after all, didn't DVR watching equal skipping commercials?
Now DVRs are standard issue from cable companies, but not even close to the only way we make TV watching occur around our schedules rather than traditional broadcast ones. On Demand, iTunes, Hulu, every network's subpar bespoke streaming app, waiting until the seasons come out on Netflix — the options are ever growing. More than four out of five of U.S households now have a DVR, have a Netflix streaming subscription, and/or watch video on demand from their cable company.
11 | YouTube was new — but the TV industry already found it scary
YouTube was founded in 2005, and Google bought it for $1.65 billion in November of 2006. It made its first big splash in late 2005/early 2006, when Andy Samberg's first SNL music video, Lazy Sunday, went viral. NBC asked YouTube to pull down the video, and they did.
Now, a decade later, SNL and the other late night comedy shows don't just allow YouTube to show their clips — they rely on YouTube to show them. And while we're still in a bit of an underwear gnome situation (Step 1: Allow YouTube to show all the funniest clips. Step 2: ??? Step 3: Profit!), many of those clips get far, far more viewers than the original broadcasts ever did.
Of course, YouTube's impact on the TV landscape spreads far beyond just the late night comedy zone. From YouTube stars and their shows making jumps to TV (with varying degrees of success)… to TV hemorrhaging young viewers to YouTube… to the fact that the phrase "YouTube stars" even exists — YouTube is as big a part of the changing television environment as anything. It's also, most likely, the catalyst that's going to dictate what entertainment consumption evolves into by 2026.
So, in conclusion, in 2026 we'll all be watching TV on the moon. 
Share, Like And Comments below 🔥 🔥
Content created and supplied by: superfans.home.blog (via Opera News )
Opera News is a free to use platform and the views and opinions expressed herein are solely those of the author and do not represent, reflect or express the views of Opera News. Any/all written content and images displayed are provided by the blogger/author, appear herein as submitted by the blogger/author and are unedited by Opera News. Opera News does not consent to nor does it condone the posting of any content that violates the rights (including the copyrights) of any third party, nor content that may malign, inter alia, any religion, ethnic group, organization, gender, company, or individual. Opera News furthermore does not condone the use of our platform for the purposes encouraging/endorsing hate speech, violation of human rights and/or utterances of a defamatory nature. If the content contained herein violates any of your rights, including those of copyright, and/or violates any the above mentioned factors, you are requested to immediately notify us using via the following email address operanews-external(at)opera.com and/or report the article using the available reporting functionality built into our Platform See More