"So touching" See what this student wrote while protesting that made Facebook users to react(photo)
"So touching" See what this student wrote while protesting that made Facebook users to react(photo)
Greetings to you ladies and gentle men. Hope you guys are having a nice time?. I am bring to you another update about the ongoing end SARS protesters.
A student wrote something that is so touching. I guess he is part of those protesting for himself and for the country.
A Facebook user who goes by the name Eby Kings took to his Facebook account page to share a photo of a student who wrote something on his protesting board. According to what the boy wrote, it reads
"Don't kill my elder brothers, no body will pay my school fees"
After reading what this student wrote on his protesting board, I cried inside of me. I guess he don't want to loose any of his brothers because there are the only people that will help him finish his education.
See photo of the student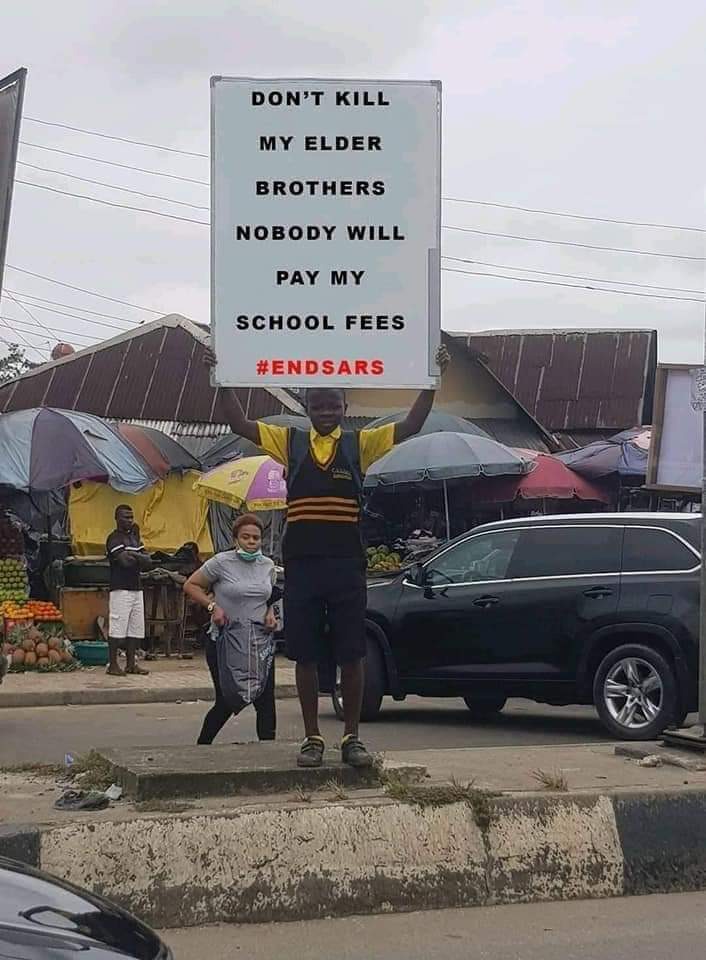 See reactions from Facebook users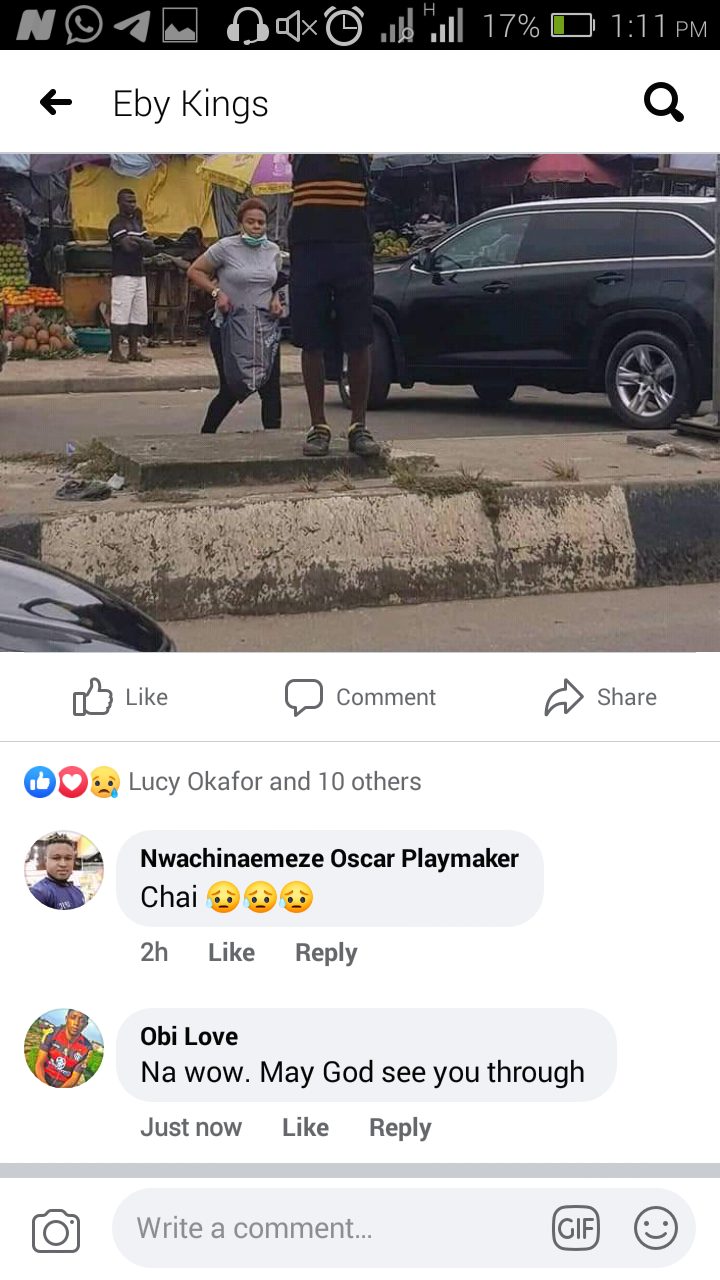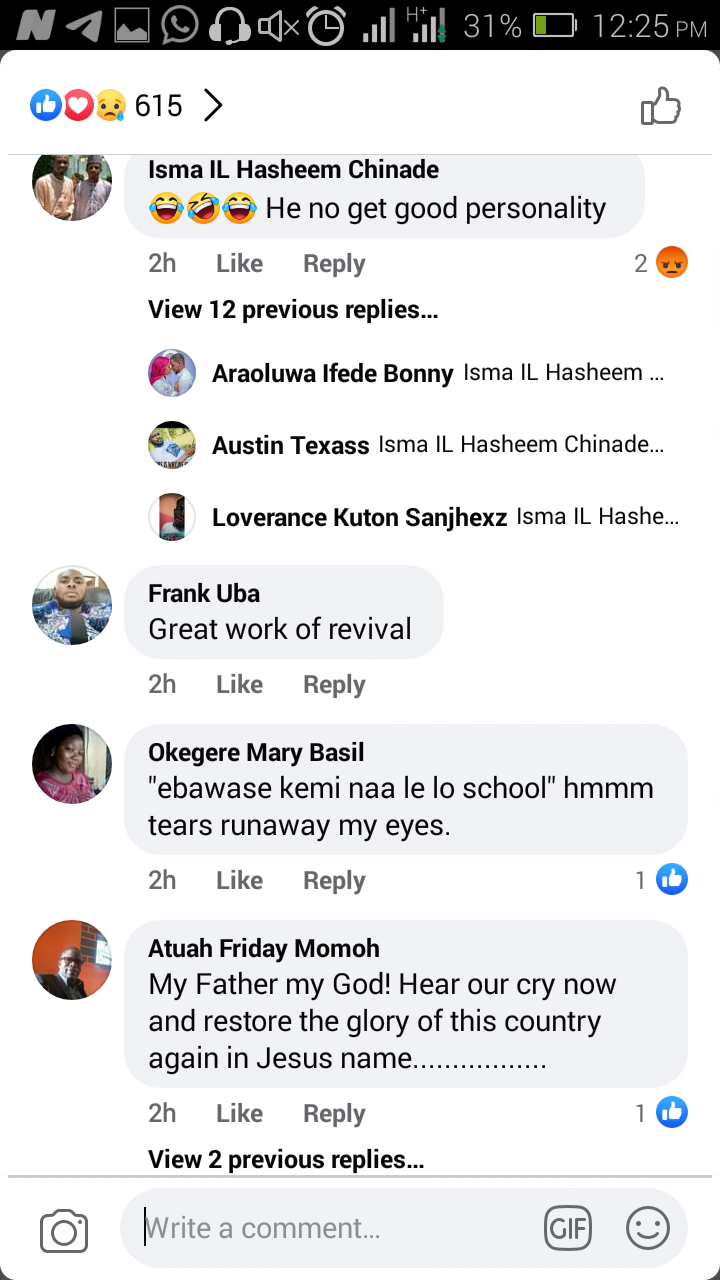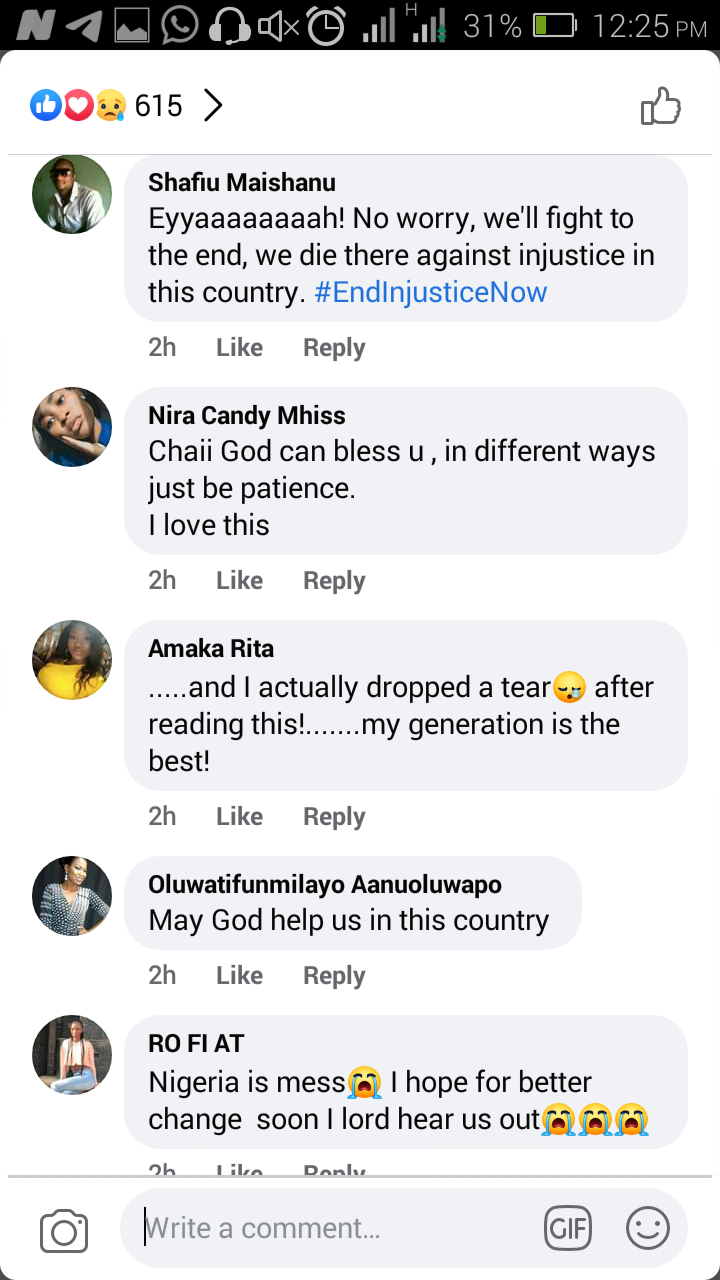 Guys, what is your say about this?
Kindly comment and share
Thanks for reading
Content created and supplied by: Roseonblack (via Opera News )