US-China Tensions : President Donald Trump Makes Important Announcement On Chinese-owned Tiktok
studio.opera.com
2020-08-01 12:55:13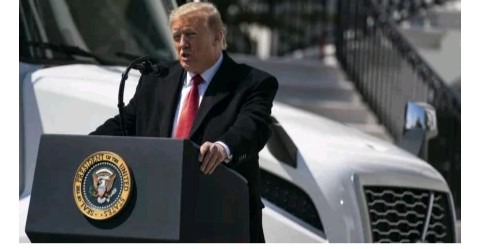 Recall that tensions between the two largest economic countries, United States of America and China has escalated to a higher level, beginning with USA imposing higher tariffs on Chinese goods and the Chinese government also retaliating.
To make the matter worse,US President Donald Trump has officially announced that he will take legal action as soon as Saturday to ban TikTok, a popular Chinese-owned video app that has been a source of national security and censorship concerns.
However, US tech giants and financial firms have showed great interest in buying or investing in TikTok as the Trump administration threatens to ban the Application.
Although Tiktok was just launched in 2017, barely 4 years but its goofy videos and ease of use has made it immensely popular, and US tech giants like Facebook and Snapchat see it as a competitive threat
But its Chinese ownership has raised concerns about the censorship of videos, including those critical of the Chinese government, and the potential for sharing user data with Chinese officials.
What are your opinions on this? Feel free to use the comment box to express your views,ideas,and opinions and don't forget to follow for more interesting,news update.
Source: Opera News