Good day friends, you are welcome to my media.
Pls if you have not clicked on the follow button pls do well to click on it. it's the red button above.
How to repair a damaged memory card
Do you always dispose off your damaged memory card? Here is how you can repair it in case of next time. Just follow these steps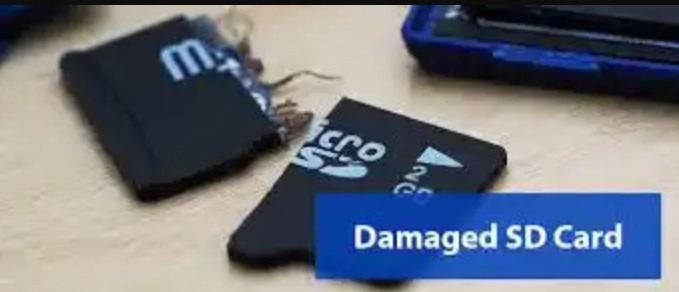 1. Insert your memory card into a USB memory card reader. click on the drive letter that Windows assigned to the device. At this point, If you can access your data, the card is working. But if you can't this article is for you.
2. Click on the Windows on your taskbar, if nothing happens or you receive an error message, then click on the "OK" button to open the Run pop up box. Press "Enter" to execute the command and check the memory card for errors.
3. Please wait until the program finishes checking your memory card for structure corruption. Press the letter "Y" key on your keyboard to give the program permission to continue checking, until you recognize the files and directories that you have saved on the memory card. When "process" is finished checking the memory card, you're prompted to save lost chains into files. Click "Yes", And you system will display all of your lost data files that have been repaired on your computer.
4. Switch to the desktop and click on "Computer," and then click on the drive letter that Windows assigned to the memory card. All of the files that were on the memory card will now be visible, and you'll be able to access them again on the memory card.
5. Remove the memory card from the memory card adapter. Insert the memory card into the mobile device that you normally use to access the files on it. And there you go.
Congratulations your ad would is now fully working well🏆🏆
Content created and supplied by: Chummy73 (via Opera News )