What Is This Again? See A Man Spotted Wearing A Torn Coat Dress In Public
What Is This Again? See A Man Spotted Wearing A Torn Coat Dress In Public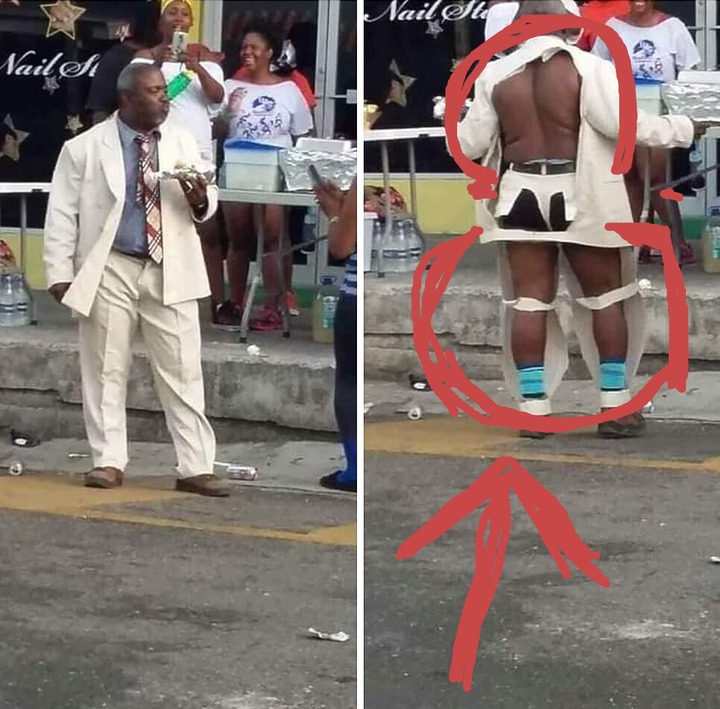 Actually, fashion is getting into another level and dimension in our society. The way our mode of dressing is revamping nowadays is getting out of hand. We sometimes mistake madness and craziness for fashion and beauty.
Although some of the new customs that emerge during this computer generation are acceptable and modest, we can not compare them with the way our ancestors took fashions and styles. The more we get civilized, the more our decency changes. We sometimes don't consider morality in our modern way of dressing.
Let's look at the photo below posted by a microblogger, Oluyole Voice on his Facebook page with a caption "is this madness or craziness?"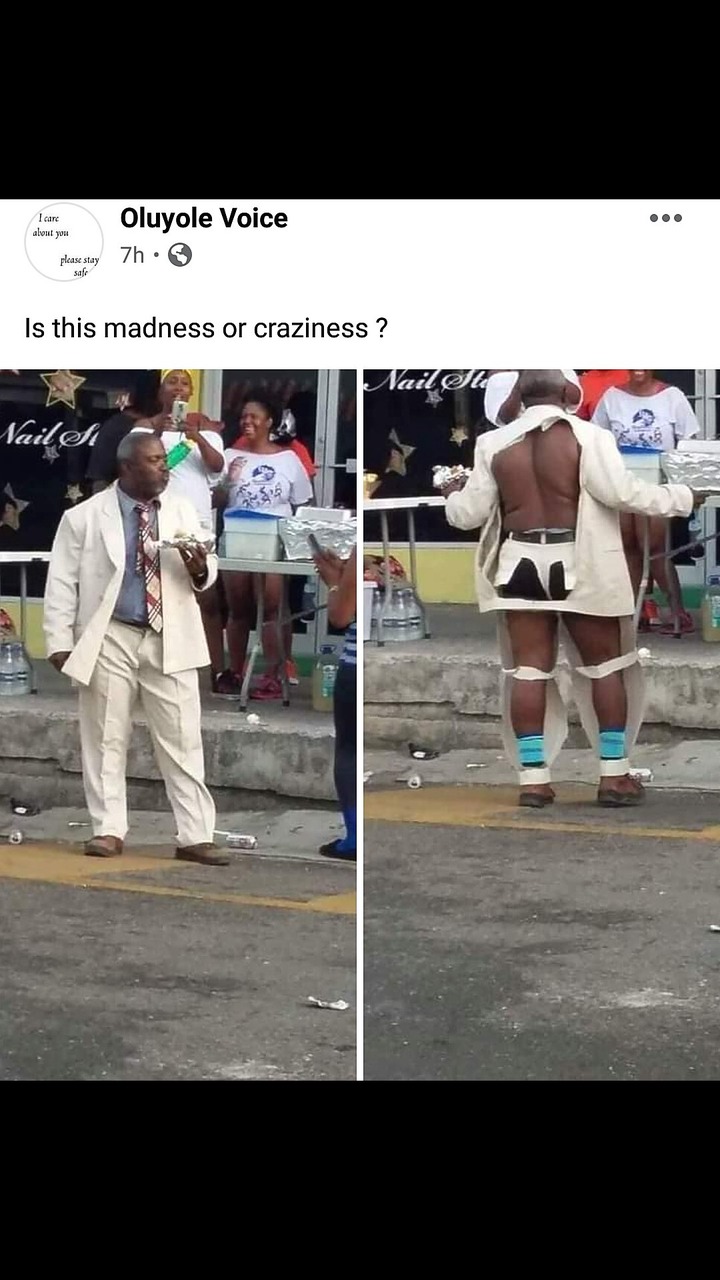 As you can see that a man in a coat dress was spotted standing in front of a trader eating snacks. The way he was eating publicly is not a bid deal but what he was wearing.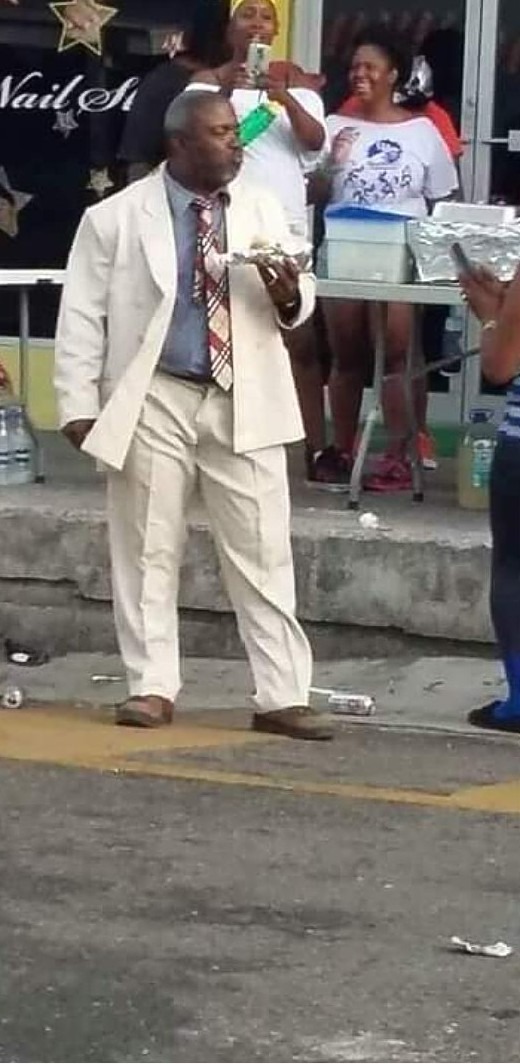 If you stare at him from his front side, you will see his dressing like a normal mode of dressing. But when you glance at him from behind, you will discover that he has torn down the back of his coat dress including his trousers. Is that a new trending fashion or a pure craziness?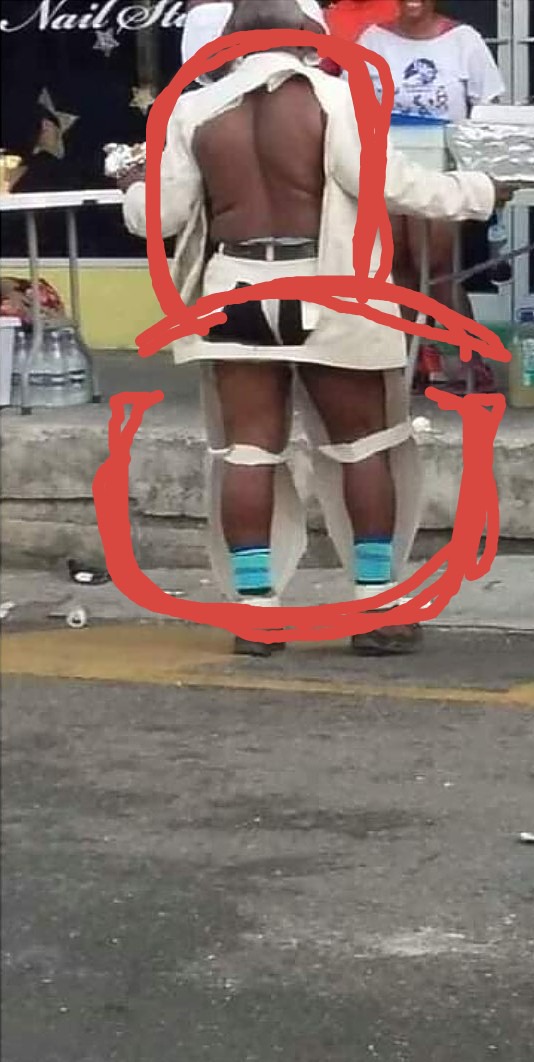 See how people reacted to the post in the screenshots below: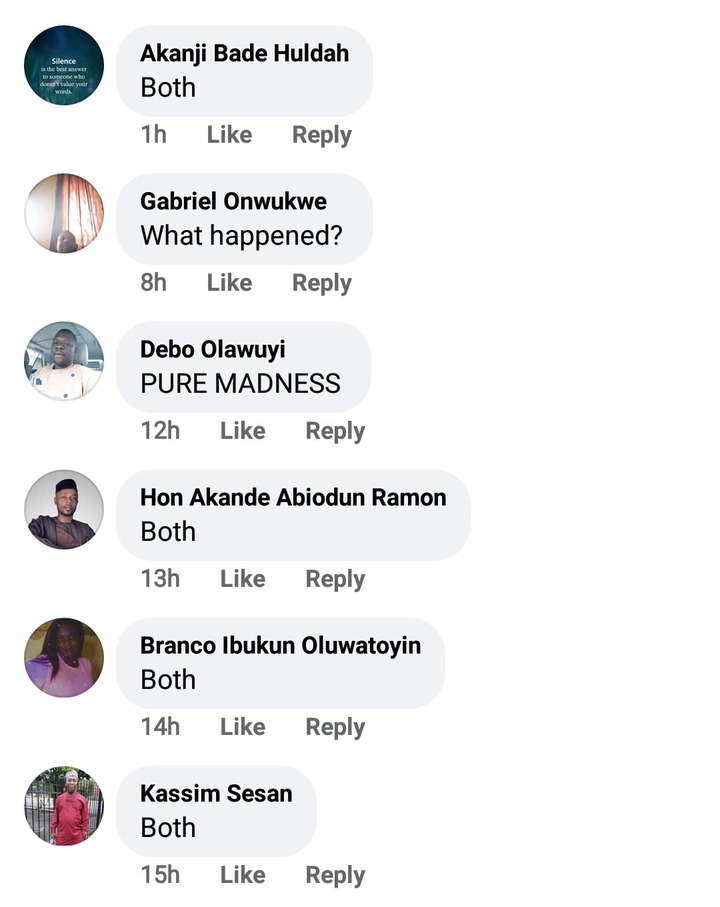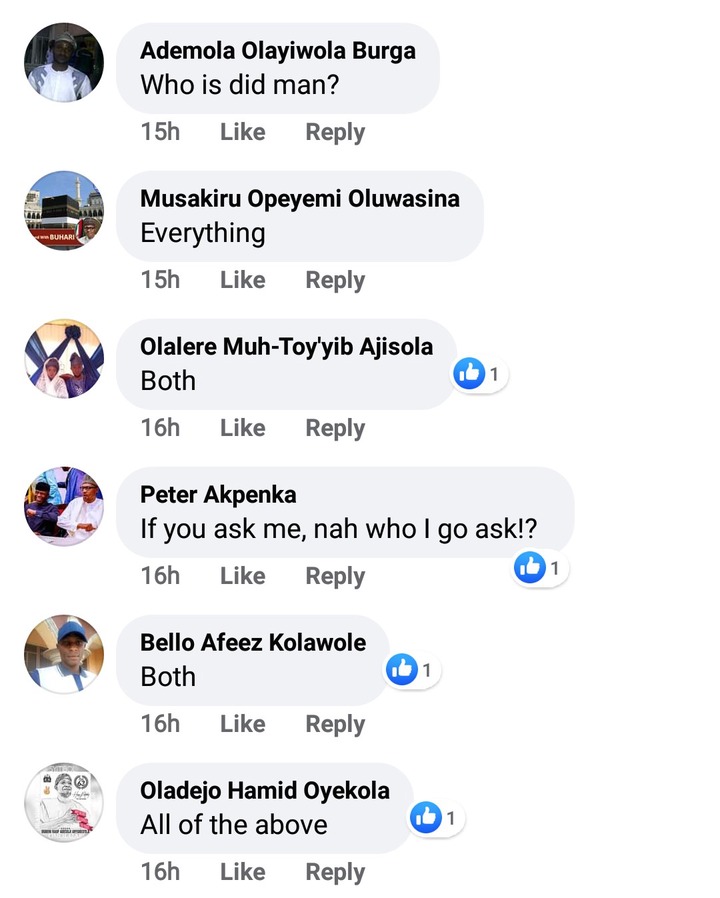 Do you think the man is normal upstairs by the way he dressed in public?
Can you wear such a coat dress as a new trending fashion?
Source: Hertheyshiner (via Opera News )