We get to experience new innovations everyday, from different sectors, technology, science, lifestyle and fashion, etc. Recently, cake designers have been giving us a run for our money and This case isn't different.
It now seems that there is nothing that bakers can't recreate and make into a fantastic cake design. We've seen an upside down cake, at the middle of the year, cake that look like humans began to trend. And now this;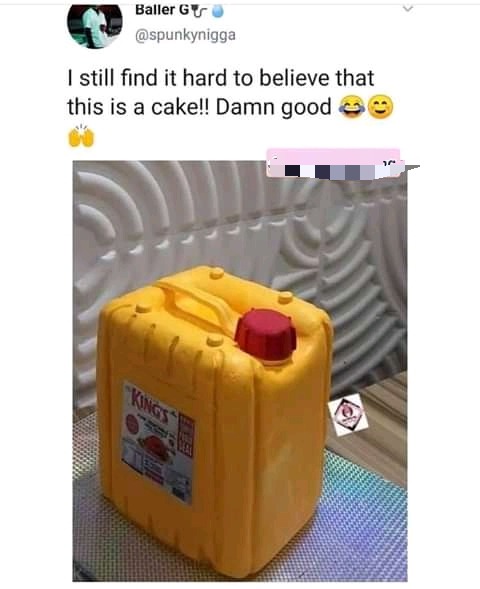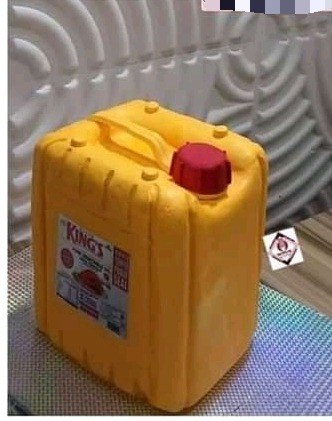 A twitter user shared this picture, he finds it hard that this is not a regular jerrycan of kings oil but actually a cake. If you didn't see this next picture, I'm sure, even you wouldn't guess that that was a cake.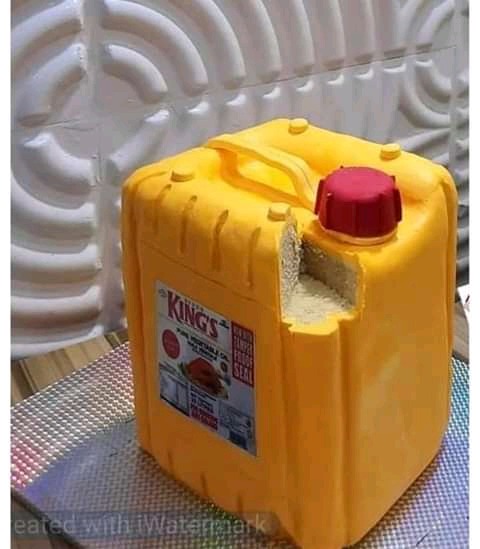 Many cake designers continue to amaze us with their awesome talent. As at now, there's almost nothing that can't be recreated in the form of a cake. As some will say "if you can imagine it, you can do it."
This designer deserves an award.
Content created and supplied by: Tenshi (via Opera News )