What are some facts people find surprising or unexpected about Vikings?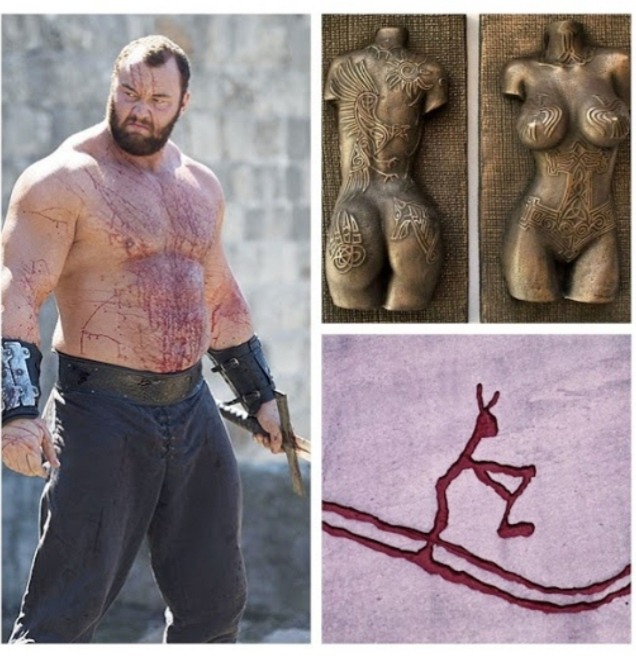 WOMEN HAD LEFTS, AND RIGHTS
We might often imagine the poor women in the Viking era as being practically enslaved as some kind of lust —and work objects, but we could not be more wrong.
In fact, Viking civilization was much more complex and progressive than most of us think — popular T. V. series do not help to nuance this distorted image — and the role of women adds an extra layer.
You see, in Viking age Scandinavia women could own property and even request a divorce !
If the marriage ended, they could reclaim their "dowries," and sure: most marriages were arranged and negotiated by the families involved, but in stark contrast even to some of our modern day societies in which arranged marriages still are the norm, the bride had a say in the arrangement.
Here is another view on the domestic atmosphere of that time:
Though the man was the "ruler" of the house, the woman played an active role in managing her husband, as well as the household. Norse women had full authority in the domestic sphere, especially when their husbands were absent. If the man of the household died, his wife would adopt his role on a permanent basis, singlehandedly running the family farm or trading business. Many women in Viking Age Scandinavia were buried with rings of keys, which symbolized their roles and power as household managers.
And although the term "Viking" is almost exclusively used for males, the common occurrence of formidable female warriors in Old Norse texts — think for instance of the famed "Valkyrjer" — suggests that we might want to broaden the term.
VIKINGS WERE FARMERS
Yes, even the wildest beast of Viking was a simple farmer at home base.
Living together with a number of other families in the famous and enormous central longhouses that originally contained besides themselves also tools, live animals, food storage and workshops, the central social place in the longhouse was a large fire pit.
It most probably burned all the time, given the cruel Nordic climate.
And for that reason, there weren't any windows nor large gaps in the walls and roofs of longhouses, so that they would have been dark, and misty.
Just imagine the mystic stories about hammered gods and giant wolves that would have been told around the evening fire, all members close together, with the freezing bite of Winter in their backs …
VIKINGS COULD DRAW MORE THAN THEIR SWORDS
There are some truly phenomenal sites in Scandinavia that harbor rock carvings of ancient symbols and scenes from historical Viking life.
My personal favorites are the petroglyphs found in Tanumshede (Bohuslän, Sweden), an amazing UNESCO World Heritage site containing thousands of images from the Bronze and Iron age.
One can see boats, whales, Thor-like male figures with large hammers, but also chariots, birds and males with large erections.
In fact, my most recent tattoo is a copy of a carved boat in Tanum:
[I'm a true Viking.]
What is also not well known is that Vikings already skied for fun since about 6000 years; they even had a god named "Ullr" who was often depicted on skis through some of these rock carvings:
So there you have it: Vikings were wife-loving artistic farm boys on skis.
Content created and supplied by: Johnped (via Opera News )