The Door to hell or better still the Gates of hell is known as Darvaza gas crater, is a natural gas field located in Darvaza, Turkmenistan.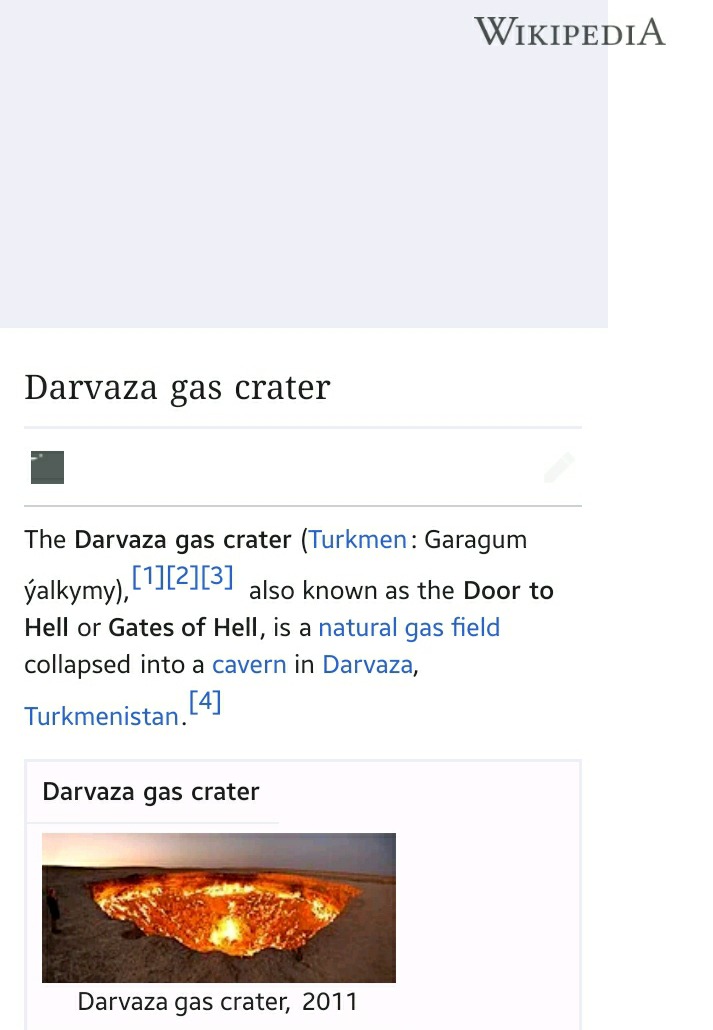 According to Wikipedia Soviet geologist may have intentionally set it on fire to avoid the the spread of the methane gas thats they spotted emitting.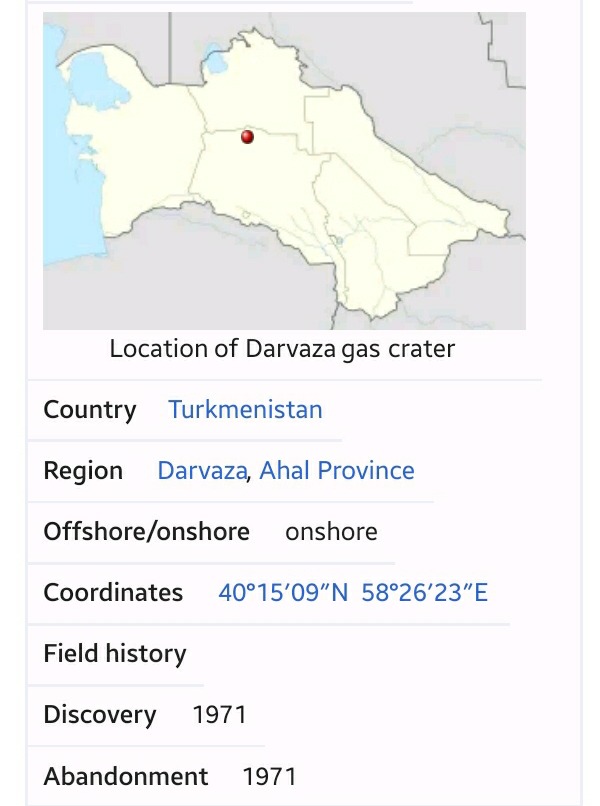 It has been burning continuously ever since 1971 that's 50 years. The Gates to Hell has an area of 5,350m² , Its diameter is 69 m (226 ft), and its depth is 30 m (98 ft).
The Gates to hell has been made a tourist attraction by the Turkmen government and it has been attracting tourists ever since.
Below are pictures of The Door to Hell: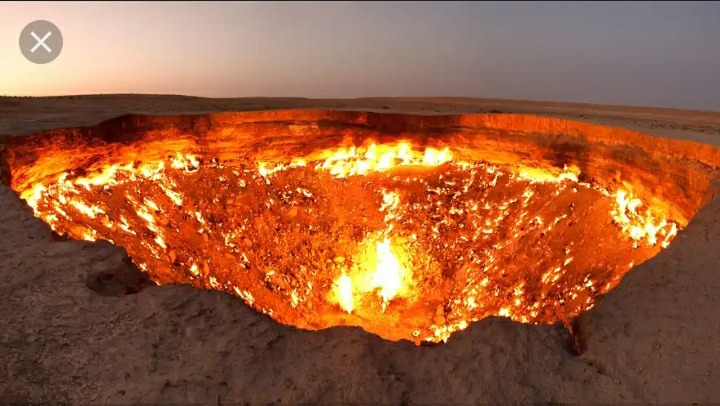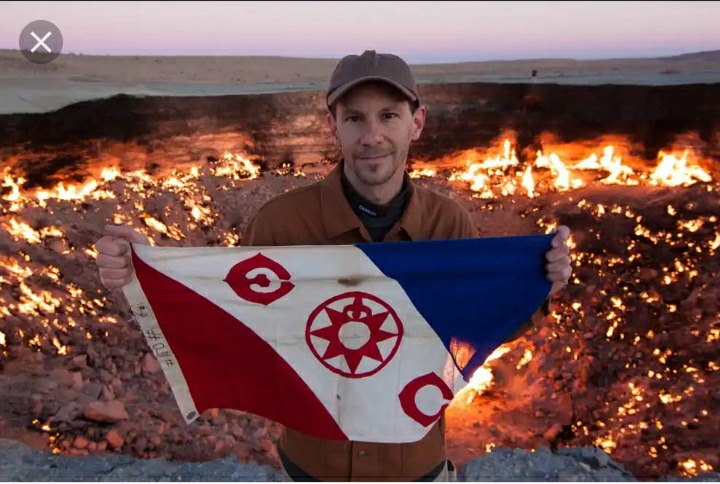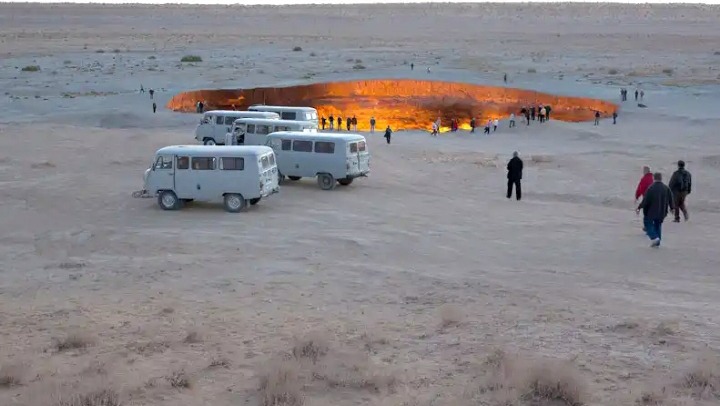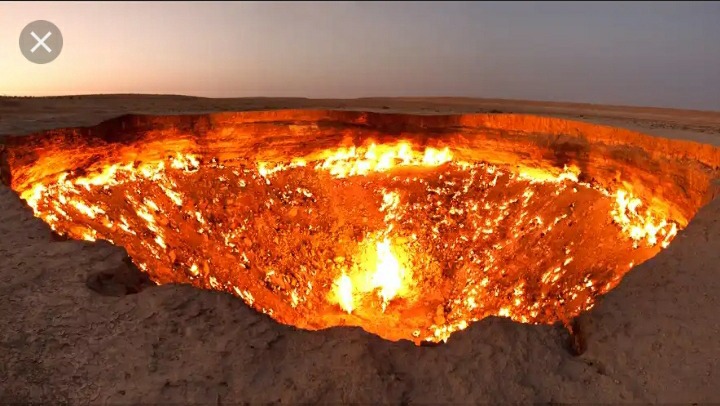 The first man to have venture into the pit is known as George Kourounis who is Canadian explorer, the aim of entering into the pit was to collect soil samples from the bottom of the pit, so as to find out if any form of life can exist in such an environment.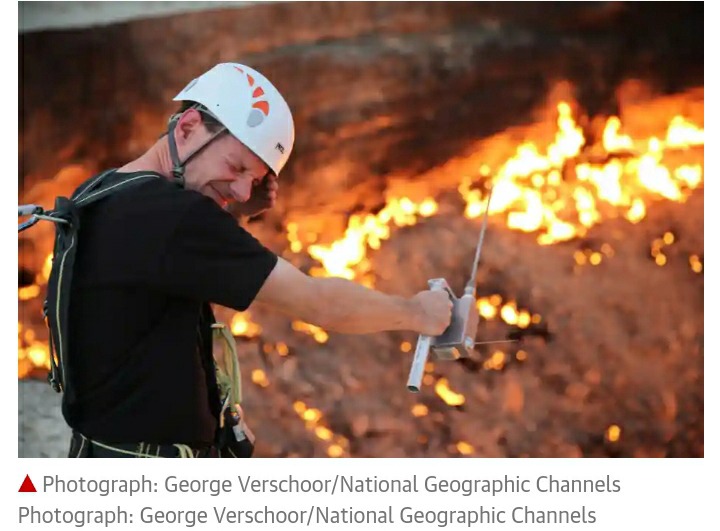 Picture of George Kourounis check out the intense of the heat
So as to withstand the heat that is emitting from the pit Goerge has to wear a special breathing apparatus, a heat-reflective suit, and a custom-made climbing harness made out of Kevlar so that it would not melt.
Below is a screenshot of what George said

Below are pictures George Kourounis entering the Gates of Hell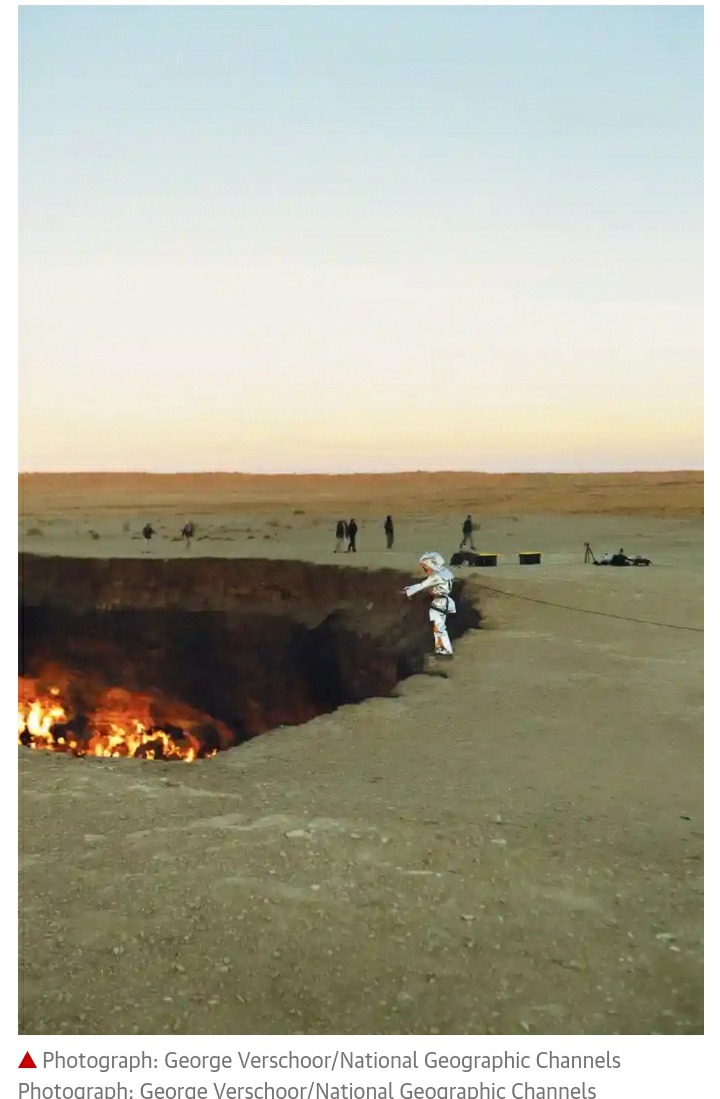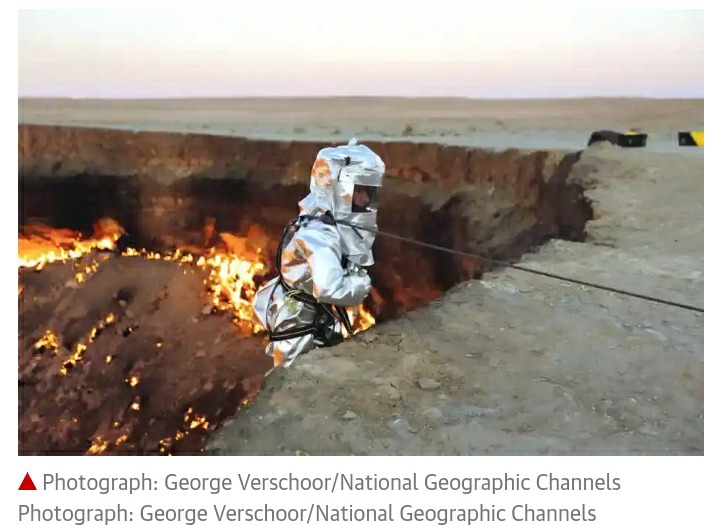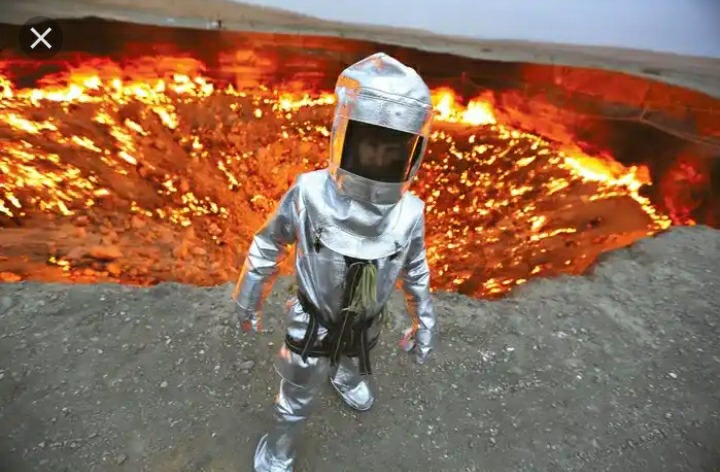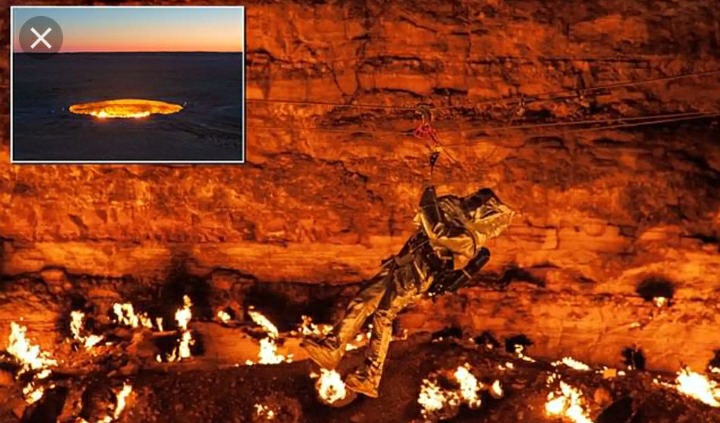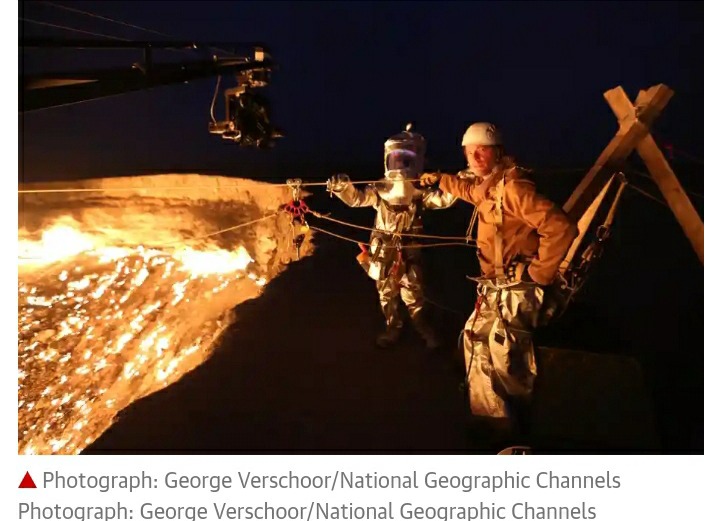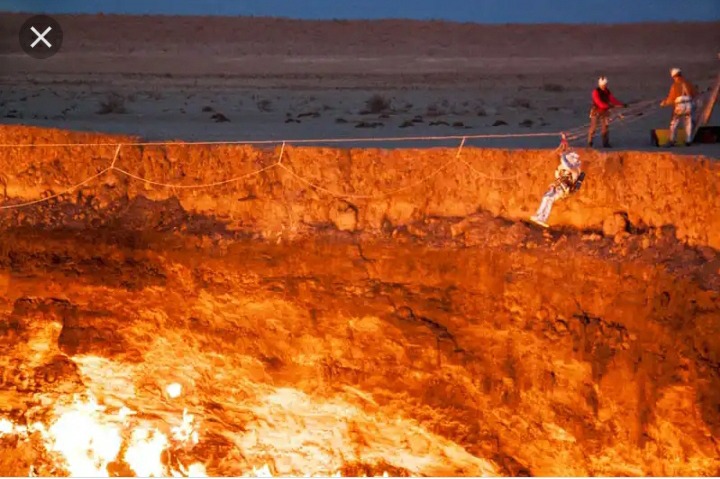 Can you venture into the pit even if you are being paid to do so. Tell us what you think.
Source: Wikipedia, TheGuardian, National Geography Channel
Content created and supplied by: Gswiz (via Opera News )