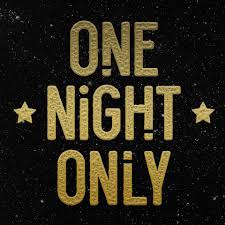 Ahmed stepped in the bank security door, and as the door was closing, he felt something behind him. He turned around and saw a petite lady with glasses on behind him, giggling.
The compartment was made for one person to enter at a time, but the bank was about to close and he guessed she wanted to get in before the guards started stopping people from getting in. At 6'2, and 90 kg, only a petite person could have squashed up with him like she did.
The bank was crowded as usual. He saw his favorite cashier as he stepped into the banking hall and he instantly felt butterflies in his tummy. He wondered if it was considered cheating if he had an innocent crush on another woman.
It wasn't like he wanted to date her, but she made him happy just looking at her; the fine pointed nose on the oblong head, the short Halley Berry style weave on, with the smile that was always almost evident on her face warmed his heart.
He approached the guard closest to him and asked where the MoneyGram section was, and he was directed to a door by the extreme left side of the banking hall. Ahmed used the First Bank branch occasionally, but he had never had to do anything other than make deposits here before today.
He tucked his white long sleeve shirt properly into his grey wool slacks and approached the place. Hitting the gym daily the last couple of weeks had really paid off. He felt fit. He felt like how Chris Evans felt after coming out of the machine that made him bigger in the first Captain America movie.
A standing Air Conditioner took half the space of the corridor as he walked into the door, and he felt that was odd. Up ahead was another opened door that led to the bulk room, with a crowd of people there.
Just before the door, to his right were two desks with two bank staffs behind them. He approached the lady by the desk closer to the bulk room door and asked if he was in the right place for MoneyGram transaction, and she pointed to the smallish man with glasses on beside her. He was just getting off his seat when Ahmed walked up to him. "I'll be right back. Please take a seat." He said, pointing at a bench by the window opposite them.
The man arranged the documents in his hand and walked off, heading towards the banking hall. Ahmed took a seat and pulled out his Samsung Note 8 phone. As he went through his Whatsapp messages, from the corner of his eye, he saw the figure of a female walk past him and took a seat on the bench; then came the sweat voice with, "Please can I make a call on your phone?"
The first thing he noticed when he looked up was her big bust, and then the inscription on her black t shirt that read, 'my eyes are up here' with an arrow sign pointing up. He smiled as he said "no problem" and handed over his phone. She thanked him and punched numbers quickly into his phone.
She had chubby chicks and a cute face. Her complexion was that of the old Benin bronze works, shining under the room's fluorescent light. The tight blue jeans she had on accentuated her thick thighs, which curved up to a slim waste. He shifted his gaze when he caught himself staring. He looked at the first bank staff at the desk and wondered if she was really working or playing games on her computer.
"I'm using someone's phone at the bank, please talk fast." He heard her say in a hurry. After about thirty seconds, she ended the call and handed the phone over to him with a thank you and a smile on her face. She got up, pulled up her jeans, and walked out. Seconds after she vacated the room, the bank staff that was meant to attend to him walked in.
The First bank branch was right beside the prestigious University of Ibadan. As he drove his silver colored Mercedes Benz C230 out of the parking lot, he wondered what Bimpe, his girlfriend was up to right now. He met a little traffic as he approached the University Campus gate, and he pulled out his phone. He was about to dial her number when he dropped the phone on the car center console and decided to surprise her.
Ahmed felt alive as he drove into the University gates. Old cab drivers leaned on clean Japanese cars, calling out their destinations; threes were everywhere, in contrast to the polluted atmosphere just outside the campus; teenage girls dressed up to look older, and teenage boys mostly wore skinny jeans which they sagged.
He nodded his head constantly to the afro pop music booming out of his car speakers as he drove down the road leading to the main section of the University, After passing by a roundabout, he took the next turn to his right, which led to the bar he and Bimpe usually hung out. There was a white church building right next to a mosque on his left, and he wished worshipers of the two religions could get along in the real world.
It was 4:45pm on a Friday afternoon, and the outside bar was already filled as he drove in. He parked his car next to a white Nissan Micra by a mesh fence which had been overgrown by weed. He switched off the car engine, did a mental check of his plans for a second, and then got out of the car. "Hey! My yellow pawpaw friend," a middle aged man in baggy shorts and vest said as he walked past carrying what looked like a big rat. Ahmed was startled for a second, before getting back his composure and returning the man's greeting.
He took a seat by an empty table and stretched before settling down to study his environment. It was a setting of black rectangular plastic tables with four chairs at each corner scattered all over the open bar. You could find every type of person here; old professors; young lecturers; students, outsiders, everyone mixed in this place.
To his left was a couple of makeshift shops; one of which the man that had greeted him earlier was in front of. The man usually made barbecue fish for him, but with what he had seen with him earlier, he sure wouldn't be patronizing him any time soon.
Just next to the man's shop was a blue painted kiosk with a couple of very active boys working by a grille. He had bought chicken and chips from them the last time he was here, and he really enjoyed it. He was thinking of signaling one of them over when the barman came over. "Umm! Big stout." Ahmed said and the guy nodded before heading off.
He pulled out his phone and called Bimpe. She picked on the first ring.
Content created and supplied by: Opeyemi-01 (via Opera News )
Opera News is a free to use platform and the views and opinions expressed herein are solely those of the author and do not represent, reflect or express the views of Opera News. Any/all written content and images displayed are provided by the blogger/author, appear herein as submitted by the blogger/author and are unedited by Opera News. Opera News does not consent to nor does it condone the posting of any content that violates the rights (including the copyrights) of any third party, nor content that may malign, inter alia, any religion, ethnic group, organization, gender, company, or individual. Opera News furthermore does not condone the use of our platform for the purposes encouraging/endorsing hate speech, violation of human rights and/or utterances of a defamatory nature. If the content contained herein violates any of your rights, including those of copyright, and/or violates any the above mentioned factors, you are requested to immediately notify us using via the following email address operanews-external(at)opera.com and/or report the article using the available reporting functionality built into our Platform See More