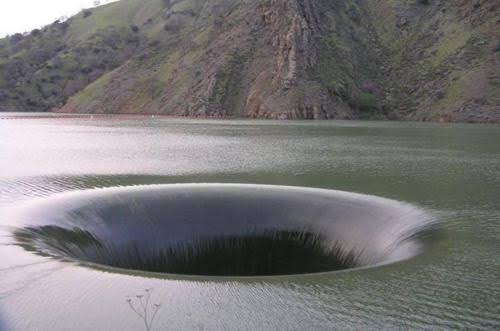 One can rightly say that 'the world we live in is one that is apparently filled with mysteries, strange happenings and occurrences that are just too difficult to explain or relate to nature's course.
Speaking of mysteries, in this article; we shall be looking at 6 dangerous and unsafe places that currently exist in the earth you probably might not have heard about or seen in the internet before now.
Check them out.
The snake island which is otherwise known as llha da Queimada, is a secretive place deep in a rural settlement in Brazil. The place is regarded as being highly dangerous and unsafe for humans or any other animal to visit because of its high concentration of venomous snakes.
2.    The Death Valley in USA.
The valley got its name due to the high temperature it possesses which is capable of burning a person to death. The valley is estimated to range higher than 56.7 degree Celsius which makes it impossible to inhabit. Research has discovered that the place is very dry and arid and does not support water. Further studies revealed that a person can not survive more than 14 hours in the valley.
3.    The Danakil Desert, Eritrea.
This place is highly constituted with toxic carbon dioxide gas which makes it extremely dangerous and unhealthy for any animal or human to inhabit.
4.    The Sinabung Volcano in Indonesia.
The Sinabung volcano eruption is a frequent reoccurring event that happens annually in Sinabung, Indonesia. The place is highly tagged as being hazardous and possesses a threat to any living thing that inhabits its terrain.
5.    The Elephant Kingdom Park, Chonburi, Thailand.
The park is highly saturated with crocodiles. The elephant kingdom park houses a dangerous crocodile ranch which has been prohibited as being unsafe for settlement by the Government of Thailand.
6.    The Bermuda Triangle, Atlantic Ocean.
The Bermuda Triangle is one mystery that is difficult to comprehend by anyone. The mystical Bermuda Triangle is an unexplainable crystal-like-object that is situated in the Atlantic Oceans which has been allegedly responsible for the disappearance and forceful pulling down of flying and floating objects deep to the button of the sea.     
Content created and supplied by: OsPrince (via Opera News )