Many love traveling abroad to go and search for greener pastures. To those kind of people, they can easily see opportunities than being at home here. To this end, they will chose to travel to places like USA, United Kingdom, Malaysia, Indonesia and the rest believing they must make it there. The truth is that, it is not everyone who travel abroad that ends up making the money. Bad energies can still follow someone from home to abroad and frustrate the life of the individual. This is why Angela Nwosu the Great spiritualist has come up with a ritual that will help those who want to travel out.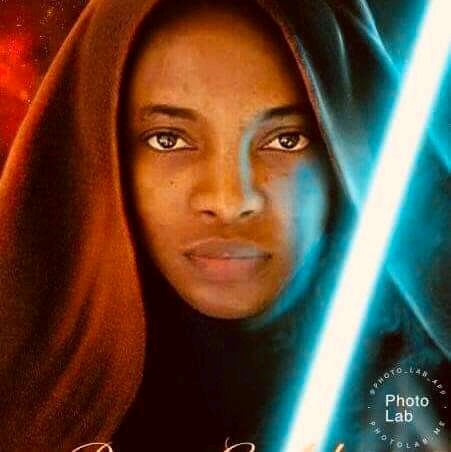 Angela Nwosu, the spiritualist who hails from Nnewi is a very strong and powerful woman whose clients won't stop to share the testimonies of what she has done for them. As of today, she released a ritual guidelines for those who would want to travel abroad. She divided it into two; for the men and for the women. For the fact that Angela is not practicing any form of evil, she however warned that before this works for you, you must not be into any illegal business. 
I want you to read through the steps and instructions as given by her Below;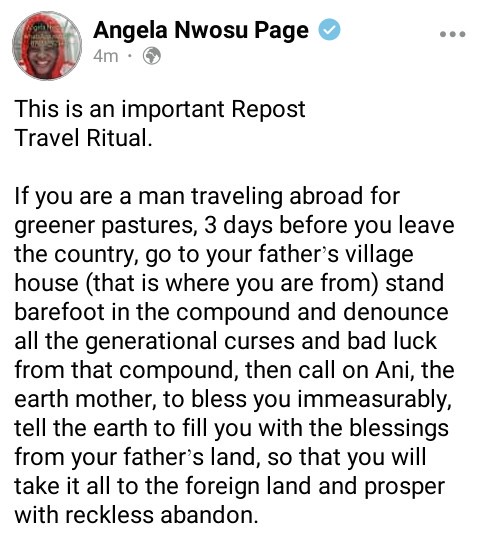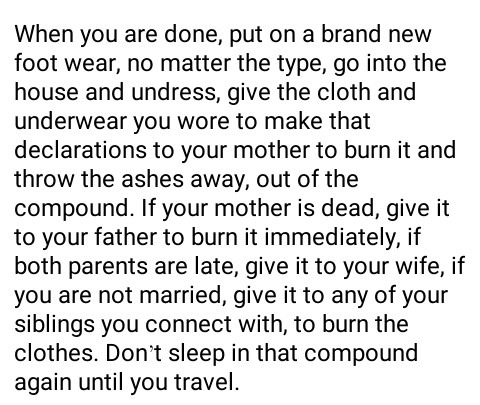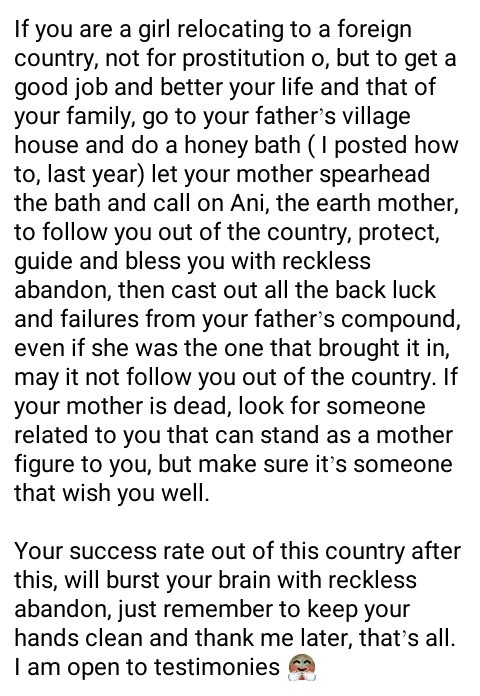 You have seen it, follow it accordingly and watch out for the result. Mind you, only legit hustles. Kindly share.
Content created and supplied by: Petertech (via Opera News )